Burjuman metro station provides a gateway for those in the city looking for easy transportation to travel all around Dubai. Plus, the interchange option allows commuters to access both Dubai metro lines.
Burjuman metro is the second interchange station on the red and green lines of the Dubai metro. It is situated near the heritage sector of Bur Dubai, in fare zone 6. It is an underground metro station with the design of Dubai culture and pearl diving history.
This Dbd guide covers all the information about the Burjuman Metro Station, including its location, operating hours, and surrounding attractions. Similarly, it has a detailed map to help you find your route around the station.
Overview of Burjuman metro station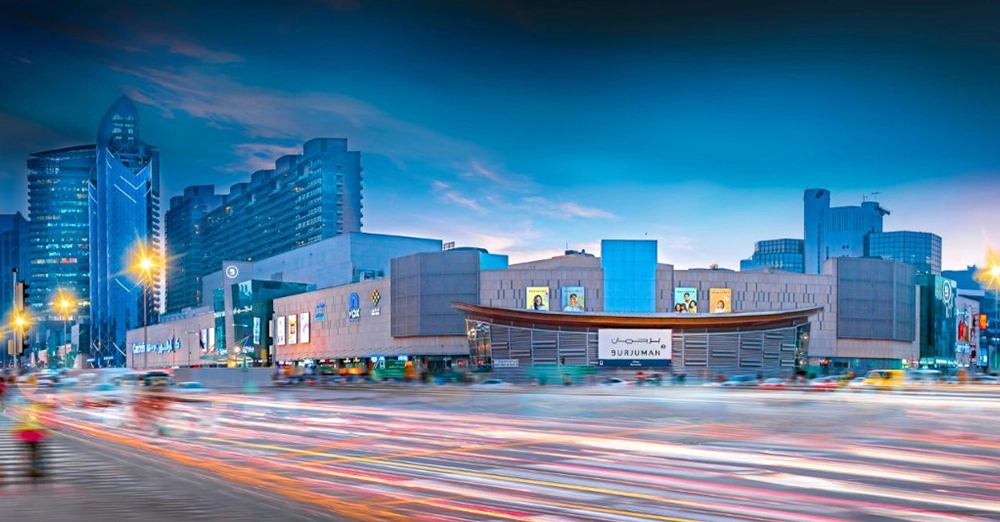 Burjuman metro station is one of the busiest transportation hubs of Dubai. The station was initially known as Khalid bin Al Waleed Station. However, RTA changed its name to Burjuman on November 13, 2012. [1]Khaleej Times, "2 metro stations to be renamed, https://www.khaleejtimes.com/article/2-metro-stations-to-be-renamed"
Every month, about 400,000 passengers traverse Burjuman for their daily commute and travels. It is an impressive feat of public transport engineering, with a unique capacity of 16,000 passengers per hour. In fact, by mid-2022, it had served more than 6.2 million riders on both the Red and Green Lines combined. [2]Khaleej Times, "Dubai Metro dominates as public transport, … Continue reading
| | |
| --- | --- |
| Location | Khalid Bin Al Waleed Road, Dubai, UAE |
| Line | Greenline, Redline |
| Station code | R19, G26 |
| Fare zone | 6 |
| Preceding stations | Sharaf DG metro station (Green line), Union metro station (Red line) |
| Following stations | Oud Metha metro station (Green line), ADCB metro station (Red line) |
| Transfer station | Yes |
| Dubai Tram connection | No |
| Previous name | Khalid Bin Al Waleed |
Location of Burjuman metro station
Burjuman metro station is located in the heart of Bur Dubai – the historic center of Dubai. It lies beneath the intersection of two major roads, Sheikh Khalifa Bin Zayed Street and Khalid Bin Al Waleed Road. Nearby attractions include many consulates worldwide, such as India, Taiwan, Africa, Yemen, and Canada.
Likewise, there are many options for getting around Dubai from this metro station, including public buses, the metro, and taxis.
Location: Khalid Bin Al Waleed Road, Dubai, UAE
Burjuman metro station schematic map
The Burjuman metro map is vital for locals who commute daily around Dubai. You can find the Burjuman station and other stations nearby on the map. The map also shows how the station connects to the red and green lines.
Check the schematic map of the metro station:
Burjuman metro station timings
When traveling around Dubai, it is critical to have precise information on the Burjuman Station's operating hours. Although all stations in Dubai offer similar operational hours, the first and last metro times differ from station to station.
On special occasions and holidays, train stations might have different hours. So it is essential to be aware of these changes when planning your trip. Knowing station timing details in advance will save you much time and effort.
The detailed timetable of this metro station is below:[3] Government of Dubai, "Metro station opening hour, https://www.rta.ae/wps/portal/rta/ae/public-transport/timetable#DubaiMetro:~:text=Metro%20stations%20opening%20hours(for%20All%20lines)"
| Days | Time |
| --- | --- |
| Monday to Thursday | 05:00 AM – 12:00 AM (Midnight) |
| Friday | 05:00 AM – 01:00 AM (Next day) |
| Saturday | 05:00 AM – 12:00 AM (Midnight) |
| Sunday | 08:00 AM -12:00 AM (Midnight) |
Services and facilities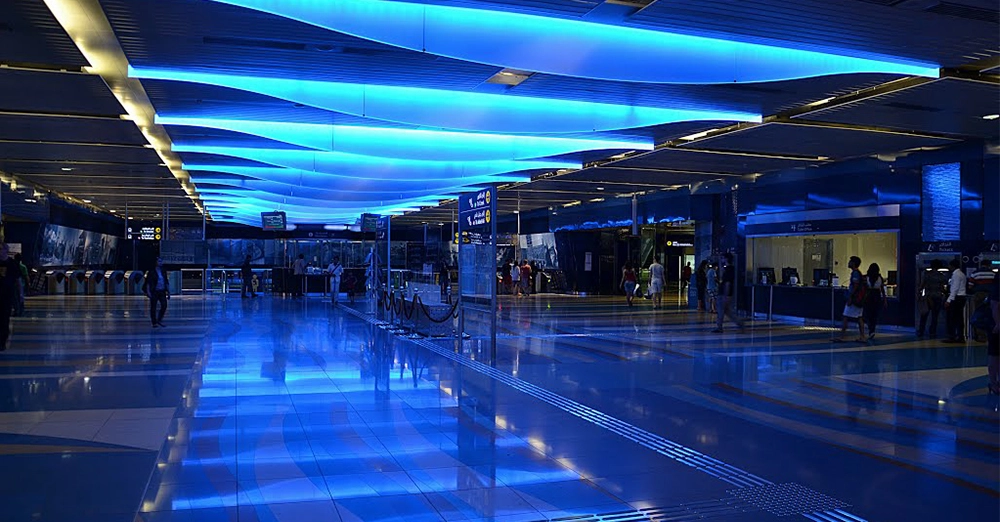 Burjuman Metro Station in Dubai is an impressive modern marvel that caters to travelers' needs. Its numerous valuable facilities and services make it a top choice among travelers.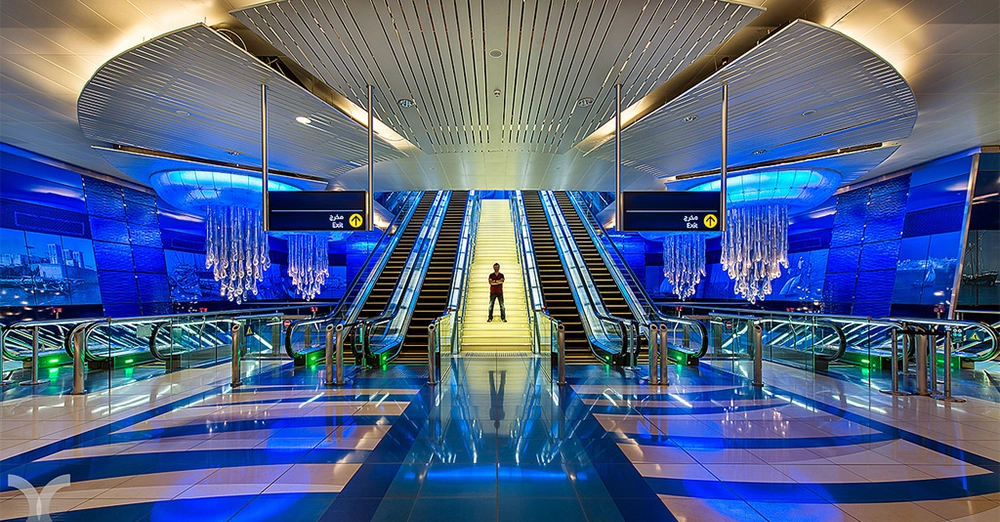 Passengers find the escalators and lift incredibly helpful with their mobility issues. Buying tickets is also easy with ticket counters and offices at the station while topping up or purchasing a Nol Card can be done at the station counter.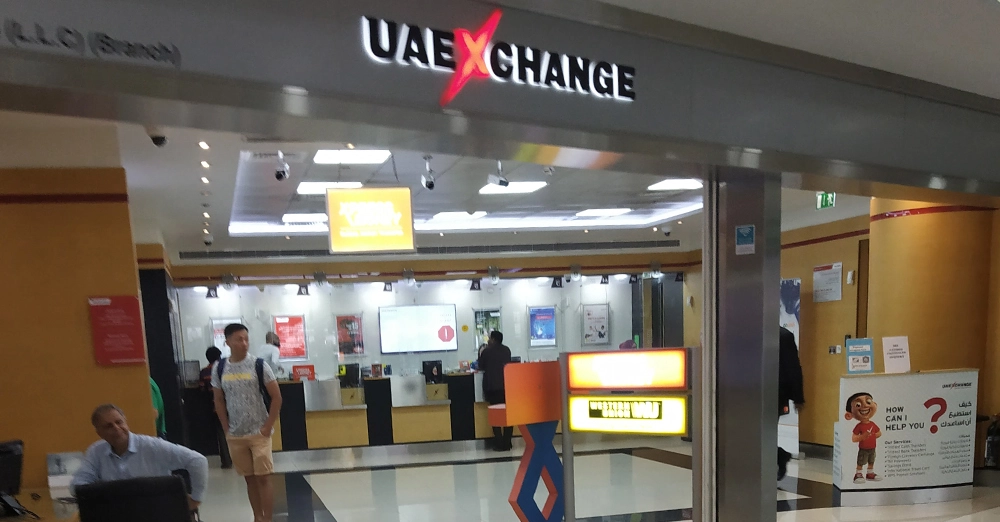 Similarly, there are shops for last-minute purchases and information boards showing platforms number and metro routes. Moreover, it has enabled bicycle enthusiasts to cycle parking facilities and bicycle rental options.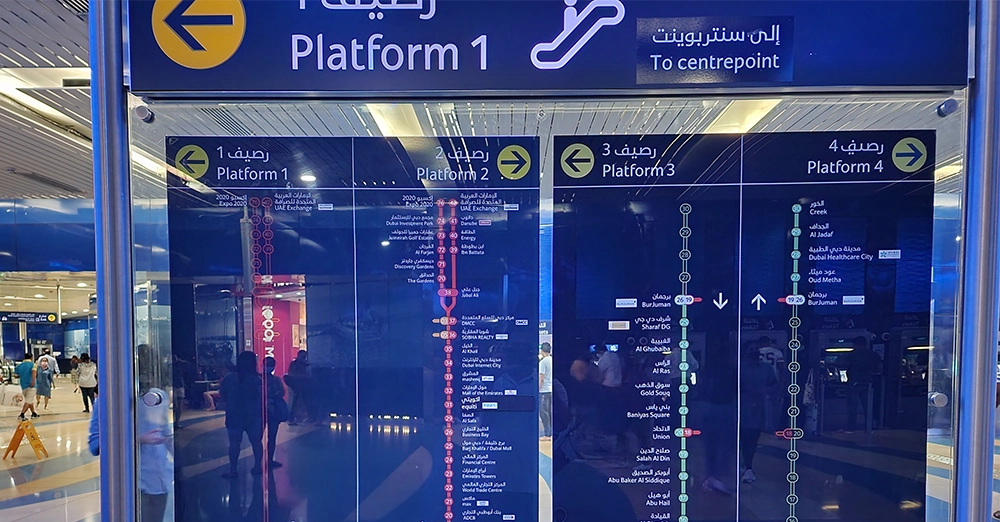 Likewise, digital parking spot solutions have also been implemented to further simplify your parking experience at Burjuman metro station. Undoubtedly, it is one of the best-equipped metro stations around.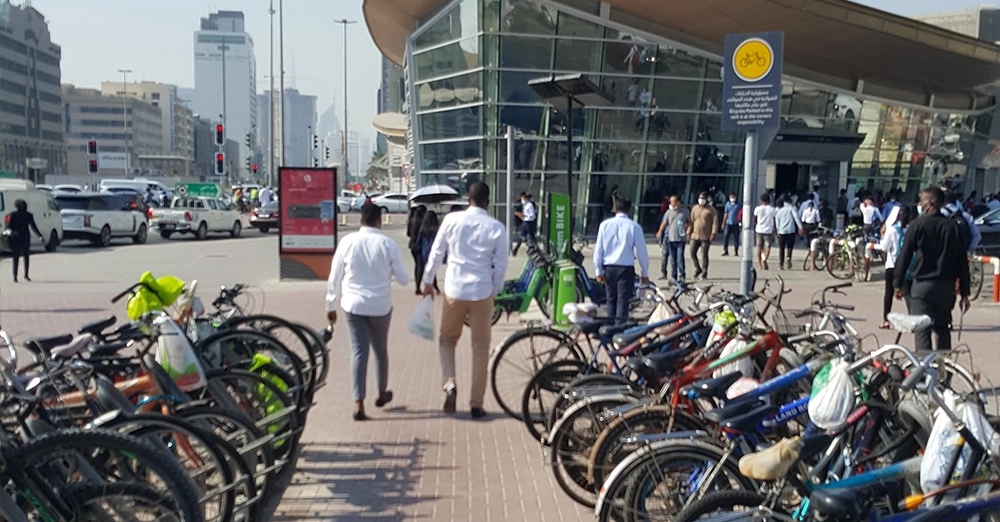 Attractions near the Burjuman metro station
The Burjuman station provides easy access to the surrounding area so visitors can enjoy many attractions. There are many shopping places, like Burjuman, Al Sheef mall, and the Ansar Gallery. You can also find hotels and restaurants serving Indian, Pakistani, and other cuisines.
Here are some places to visit near this metro station:
1.

DAY TO DAY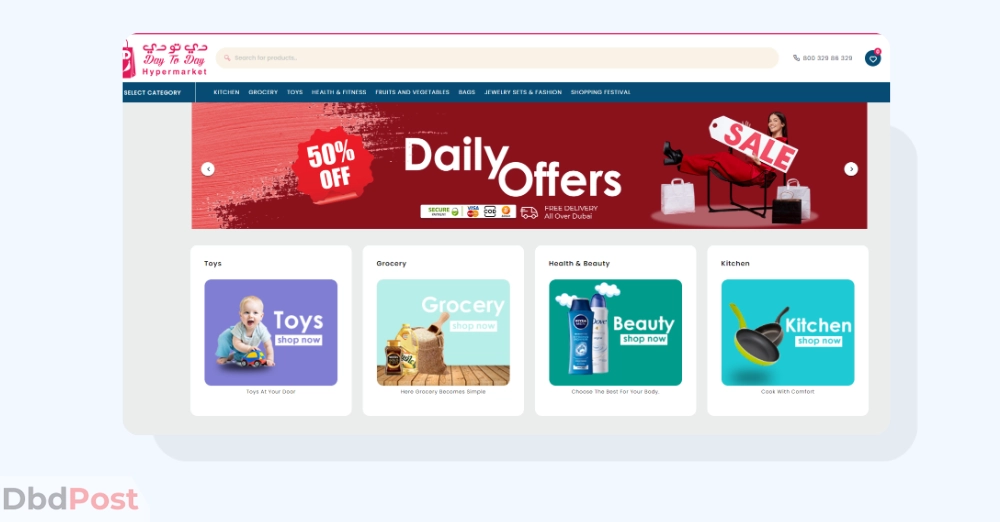 Day to Day is the most popular hypermarket chain in the United Arab Emirates, with stores located all around the country. It's the perfect one-stop-shop for anything you could ever need, from food and beverage items to clothing and electronics.
Moreover, Day to Day has a lot of products to choose from and has an online store where customers can buy things quickly and without hassle. It also provides free delivery within Dubai and a fast delivery service for those living in other cities so you can get your items without hassle.
2.

BurJuman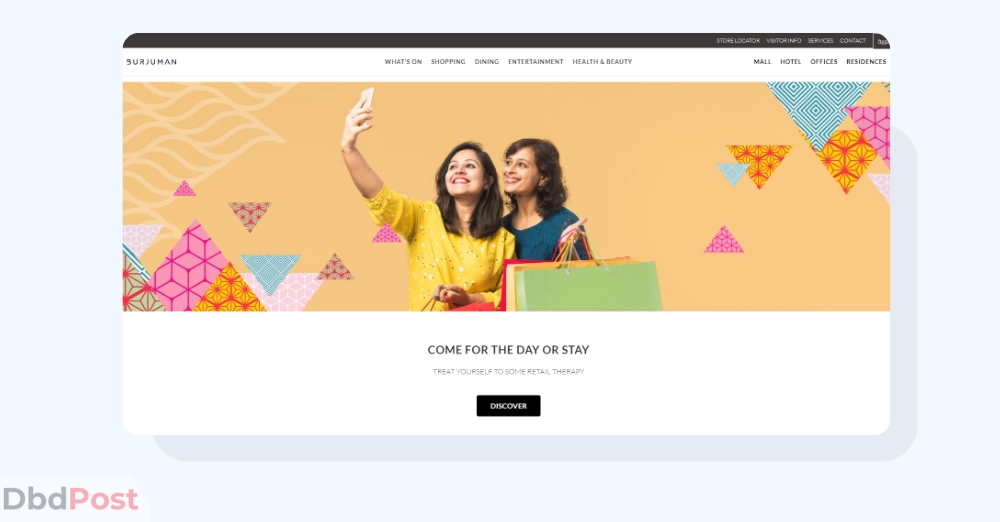 Opened in 1991, BurJuman has become the leading shopping destination for millions of visitors in Bur Dubai. It offers a variety of dining, leisure, and business facilities, as well as 148 suites designed for comfort and convenience. With everything under one roof, shoppers can enjoy a five-star experience. [4]Burjuman, "The Mall, https://www.burjuman.com/history/the-mall/#:~:text=BURJUMAN-,THE%20MALL,-Since%20opening%20its"
Additionally, this hub is an excellent combination of local history and modern style. It offers visitors the latest fashion and lifestyle brands from leading retailers. This includes Splash, Forever 21, and more, along with a cinema, family entertainment center, and hypermarket.
3.

Regent Palace Hotel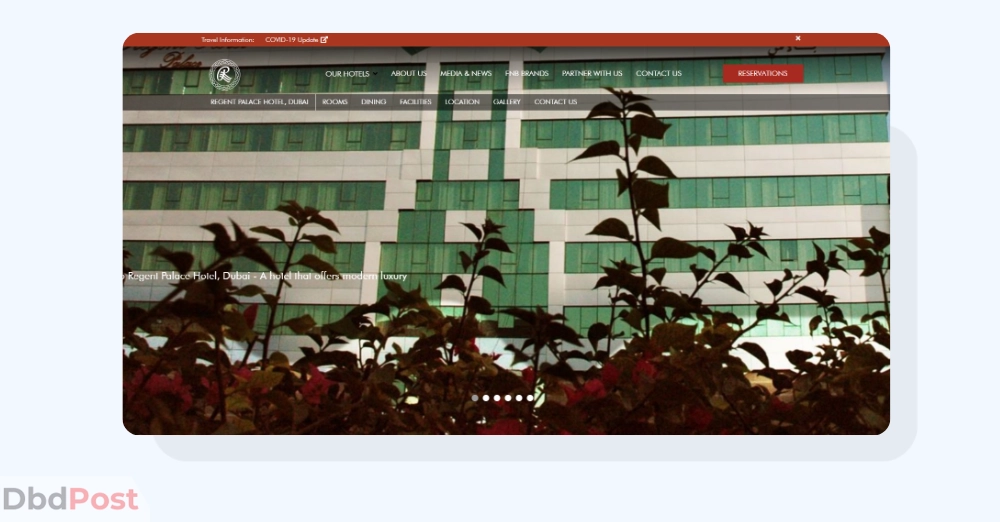 Regent Palace Hotel Dubai is a luxurious and captivating hotel located in the heart of Dubai. Guests can enjoy comfortable and warmly decorated rooms with free Wi-Fi, TVs, DVD players, minibars, and safes. Some upgrade to a room contains a sitting area, tea and coffee-making equipment, and more.
This hotel also offers seven restaurants featuring varieties of cuisine, including American-style cafes and Bollywood-themed restaurants. Also, many leisure facilities are available such as a rooftop pool, parking places, a gym, shuttle services to the airport, and a spa center.
Related Info
---
FAQs
Is parking free at Burjuman metro station?
The Burjuman station offers a digital parking system where users can pay for their spot digitally. This is the first park-and-ride system of its kind in Burjuman.
What metro exit is Burjuman Mall?
Visitors who wish to visit the Burjuman Mall should make their way to Burjuman metro Exit 3.
Which bus station is near Burjuman station?
The nearest bus stations to Burjuman station are the Burjuman metro, Burjuman metro bus stop 4-1, and Umm hurair residences 3.
What is the last name of Burjuman station?
The last name of Burjuman station is Khalid Bin Al Waleed.
Which is the nearest metro station to the Burjuman metro?
The closest metro station to Burjuman station is the Sharaf DG metro station. You can walk there in 10 minutes.
Which bus line stops near the Burjuman station?
The bus lines that stop near the Burjuman station are C03, C10, C18, F70, 21, 29, 33, 44, 61, 61D, 66, 67, and 83. These bus routes serve several parts of Dubai.
Final thoughts
Burjuman Metro Station is an ideal place for tourists visiting Dubai. It has everything you need – from fast WIFI and ATMs to a UAE Exchange and convenience stores.
Moreover, you won't have to look far to find attractions and shopping malls, not to mention embassies and other facilities close by. Whether you plan on traveling further by car or bike, you'll be glad to know that it also has a digital parking system and bike rentals.
All in all, the Burjuman Metro is a convenient hub for passersby exploring the United Arab Emirates.


Arijit Negi is an expatriate living in Dubai for 18 years. He completed his degree in Master of Arts in Journalism from the University of Mumbai. Arijit focuses on providing helpful guides and information for ex-pats living in UAE and visitors to the UAE.