Etisalat Station is an important transportation hub in Dubai. It provides easy access to those coming from Sharjah and other nearby areas.
The Etisalat metro station is the beginning and end stop for the green line of the Dubai metro. It is located in Al Qusais and is part of fare zone 5. Etisalat also offers a range of facilities such as free Wi-Fi, stores, and complimentary parking services for all its visitors.
This guide provides detailed information about this metro station. It includes the station's location, operating hours, and nearby attractions. A schematic map of the metro system is also included.
Overview of Etisalat metro station
Etisalat Metro Station was officially opened on 9th September 2011, on the green line of the Dubai metro. The entire station has been themed around the fire to add a touch of uniqueness to the atmosphere. It also features a park-and-ride facility that can hold up to 2350 vehicles anytime. [1] Khaleej Times, "Tracking the Journey, https://www.khaleejtimes.com/article/metro-mania-green-with-pride"
Etisalat has made history by becoming the first metro station in the Middle East and North Africa to be enabled with 5G connectivity. By providing this innovative connectivity solution, Etisalat created an entirely new way for people to experience a mobile network within transportation systems.
| | |
| --- | --- |
| Location | Al Qusais, Dubai |
| Line | Green line |
| Station code | G11 |
| Fare zone | 5 |
| Preceding station | Al Qusais |
| Following station | No |
| Transfer station | No |
| Dubai Tram connection | No |
| Previous name | NA |
Location of Etisalat metro station
The Etisalat Metro Station is located in Al Qusais, Dubai. It is near several important government offices, such as the Ministry of Health & Prevention. The area around this station also features a variety of parks and educational institutes.
Likewise, the metro station is easily accessible, providing travelers with all the necessary transit options. It houses a bus station directly connected by a footbridge, enabling passengers to easily travel between the two stations.
Additionally, the bus station offers intercity services to Sharjah and Ajman and feeder buses connecting to various nearby districts. Apart from that, a taxi is also available for those needing a faster mode of transport.
Location: Al Qusais, Dubai
Etisalat metro station schematic map
An Etisalat station schematic map provides a detailed guide for navigating the Green Line stations. The map also shows other Dubai metro green line stations. This makes it easy to see how the stations are connected.
See the Etisalat metro station map below: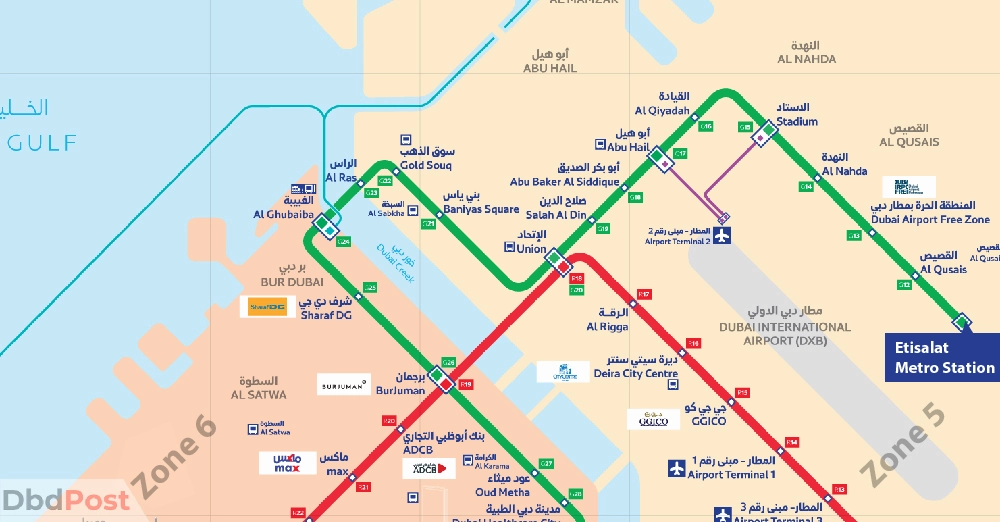 Etisalat metro station timings
Knowing the schedule for the Etisalat metro station in Dubai is essential in today's busy life. Everyone needs a reliable form of transportation to get around quickly and easily.
Generally, the Etisalat station operates at the same time as other metro stations in Dubai. But remember that there might be changes in the timing during public holidays and events. Thus, to make sure your journey runs smoothly, it's a good idea to check the official RTA website or download RTA apps.
Check out the timetable for this metro station: [2] Government of Dubai, "Metro station opening hour, https://www.rta.ae/wps/portal/rta/ae/public-transport/timetable#DubaiMetro:~:text=Metro%20stations%20opening%20hours(for%20All%20lines)"
| Days | Time |
| --- | --- |
| Monday to Thursday | 05:00 AM – 12:00 AM (Midnight) |
| Friday | 05:00 AM – 01:00 AM (Next day) |
| Saturday | 05:00 AM – 12:00 AM (Midnight) |
| Sunday | 08:00 AM -12:00 AM (Midnight) |
Services and facilities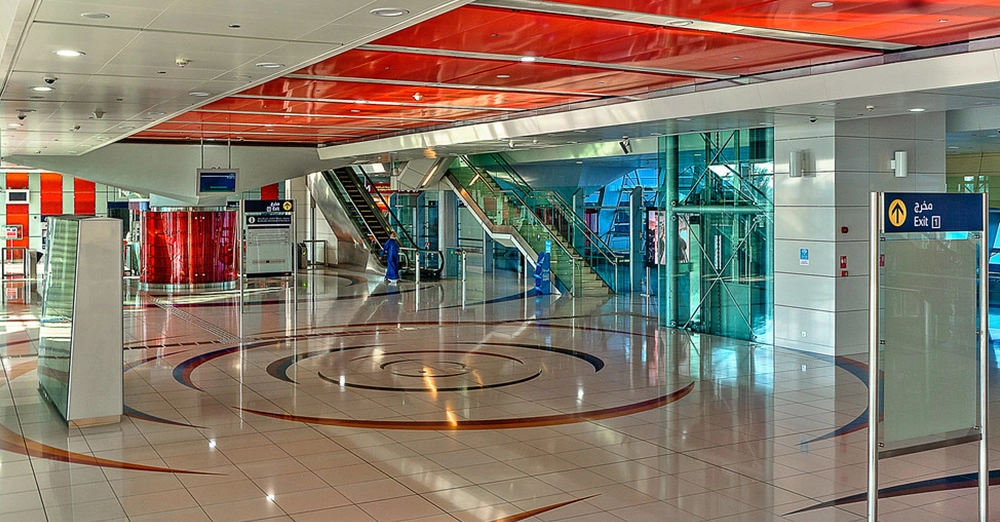 Etisalat metro station is equipped with various services and facilities to provide commuters with a comfortable and convenient experience. It has zoom stores where one can purchase various snacks and drinks.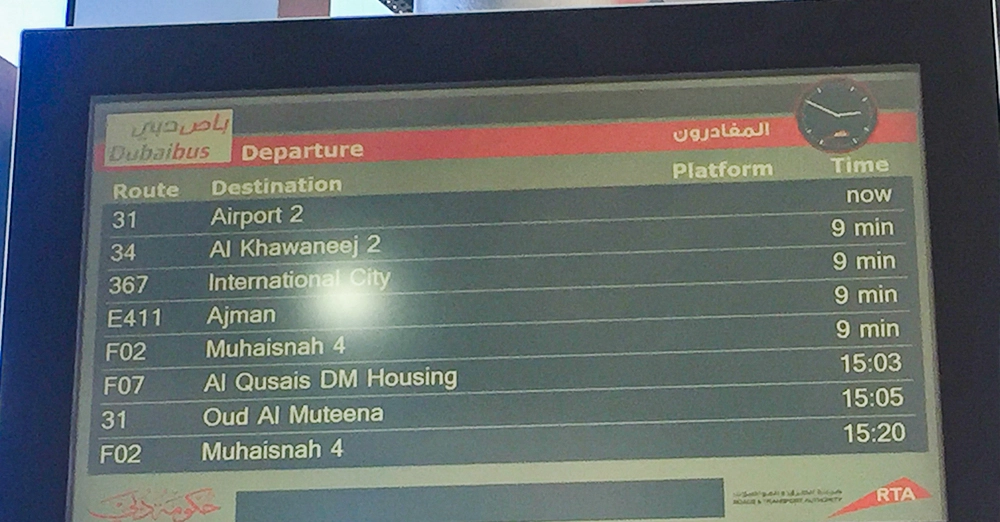 Boards at the station show the Dubai bus departure times so passengers can plan their trip. The station also has a huge waiting area at each platform to ensure travelers always have a comfortable place to sit.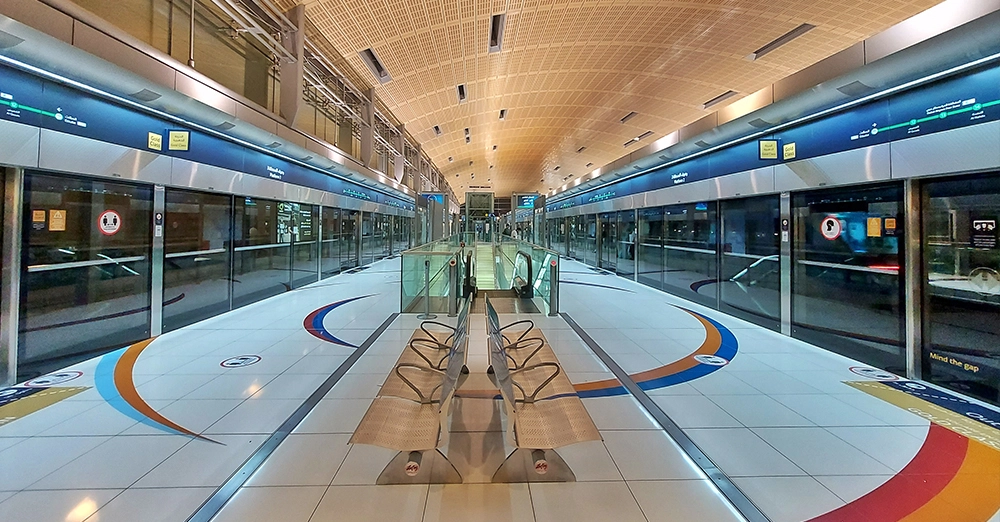 Furthermore, the station also has lifts and escalators available to assist with navigating up and down the platform levels. There are also ticket offices and machines available for those purchasing tickets and machines to buy and recharge Nol cards.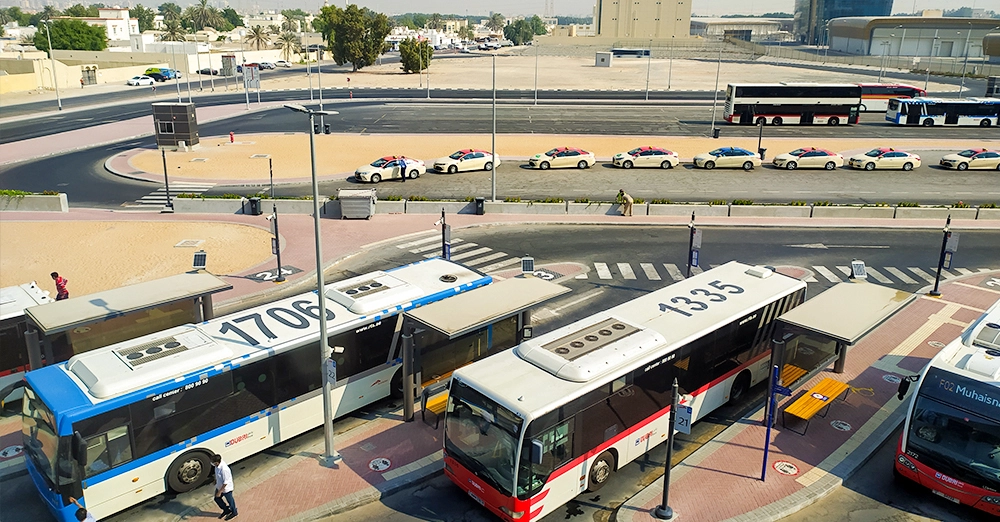 Additionally, the parking lot has air-conditioned footbridges that connect both sides of the road. It is loaded with all essential safety instruments to ensure a safe experience while in the station.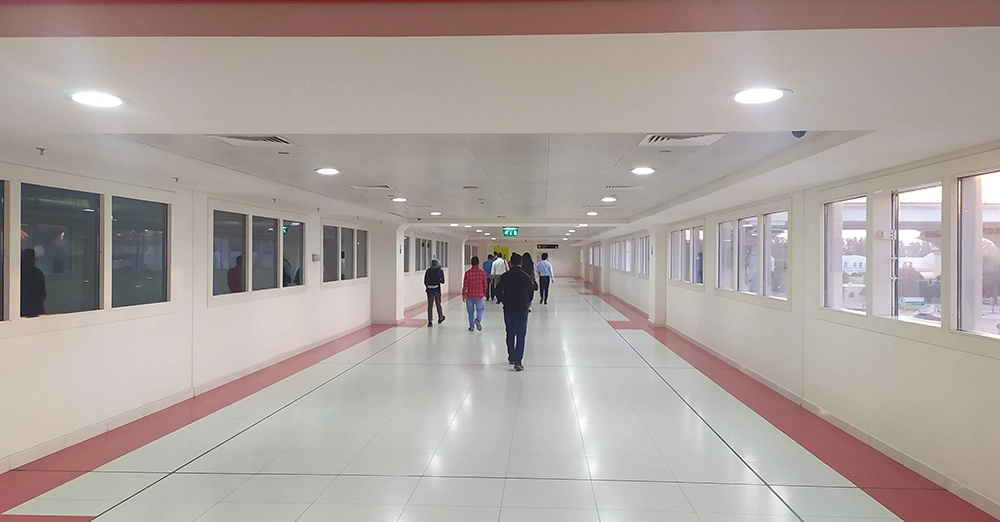 See also: Dubai Map
Attractions near the Etisalat metro station
You won't be disappointed if you're looking for attractions near Etisalat station. Many parks are nearby, such as Al Twar, Al Qusais Pond Park, and Mushaisnah Park. There are also many shopping destinations and hypermarkets near the station.
As for accommodation, there are very few hotels nearby. However, there are many options just a short ride from the station.
Here are some places to visit near the station:
1.

Etihad Mall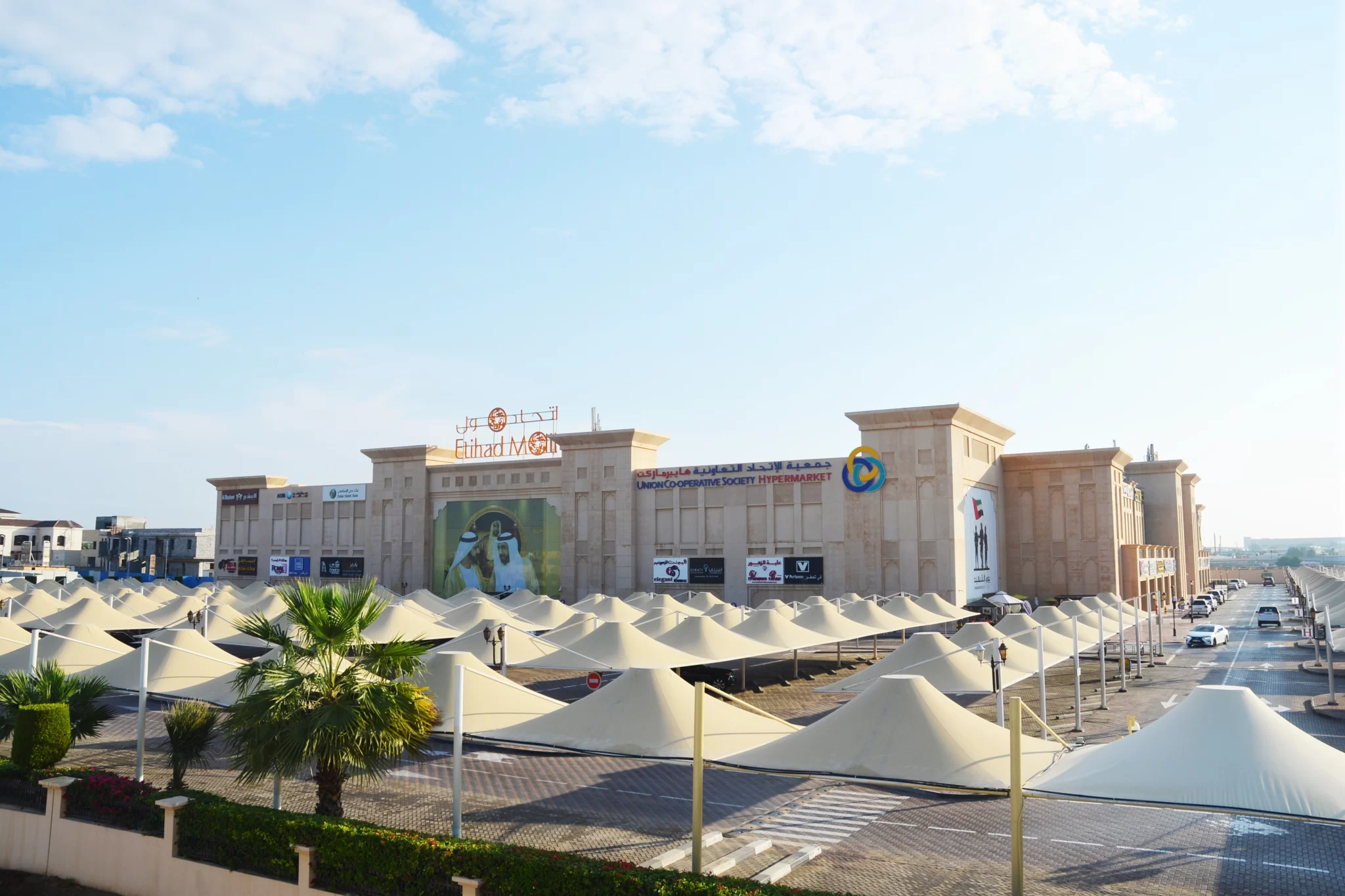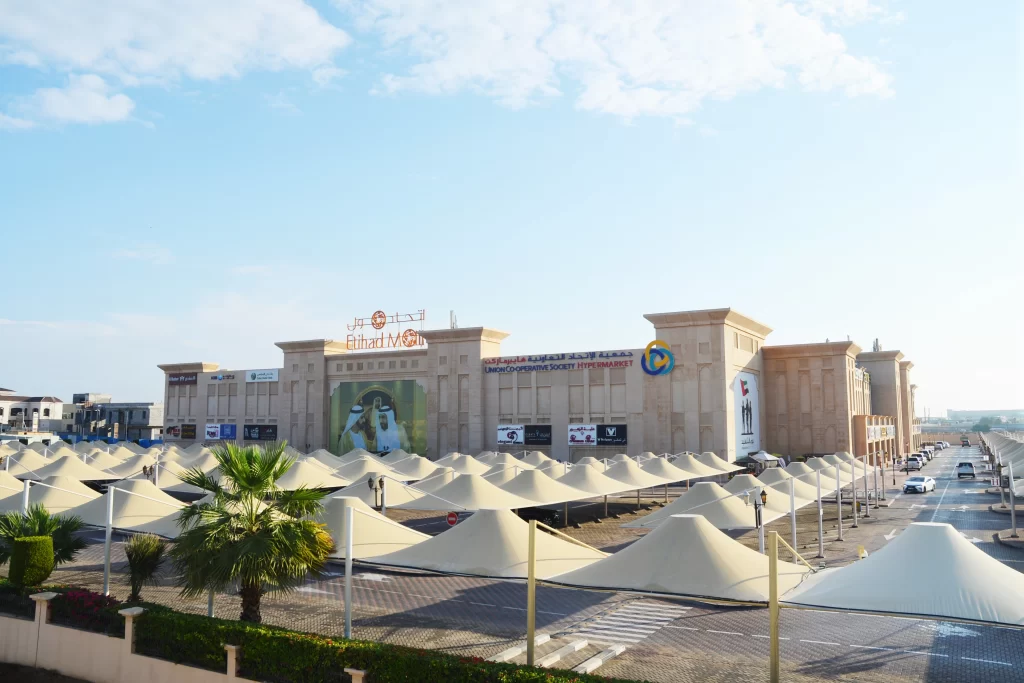 Etihad Mall is the premier mall in Dubai that locals and ex-pat residents cherish for its world-class amenities. It offers retail, dining, and enjoyment activities to fulfill the customers' needs.
From the three food court restaurants, the 120+ shops, and six coffee shops to the one luxurious dine-in restaurant, there's something for everyone. There's also an information desk, washrooms, prayer rooms, and service areas. It also contains a Union coop hypermarket on the ground floor and a huge parking area. [3]Etihad mall, "services and facilities, https://etihadmall.ae/en/services-facilities/#:~:text=SERVICES%0A%26%20FACILITIES"
2.

Al Qusais Pond Park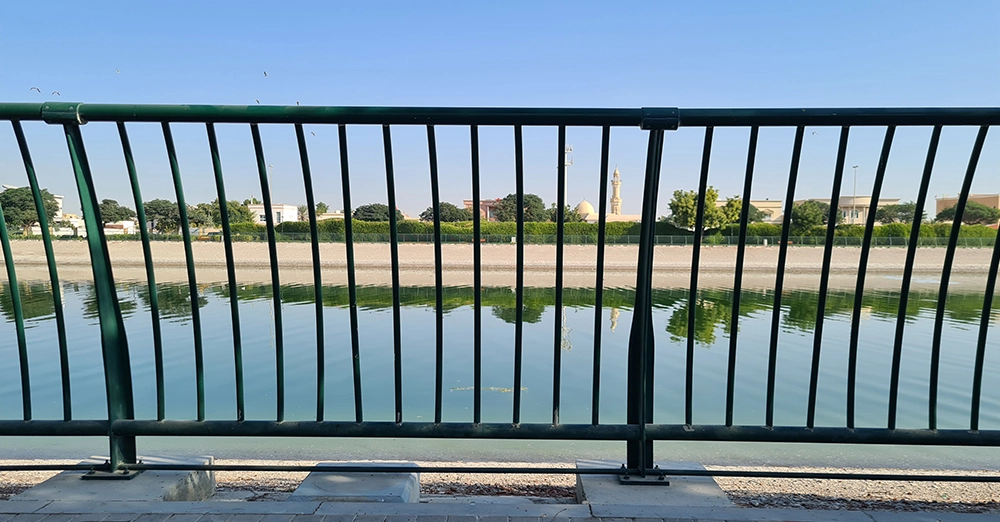 Al Qusais Pond Park is a must-visit family park close to the Etisalat metro station. It provides a perfect getaway from bustling city life and allows you to experience the serene and well-maintained atmosphere.
Whether you want to play, rest, jog, or just enjoy the beauty of its pond, this park can offer something for everyone. Not only does it have playgrounds for the younger ones, but it also provides sports courts like basketball and football for older folks. Plus, free parking, a cycle track, and a cafeteria are also available in the park.
3.

Hardee's Al Qusais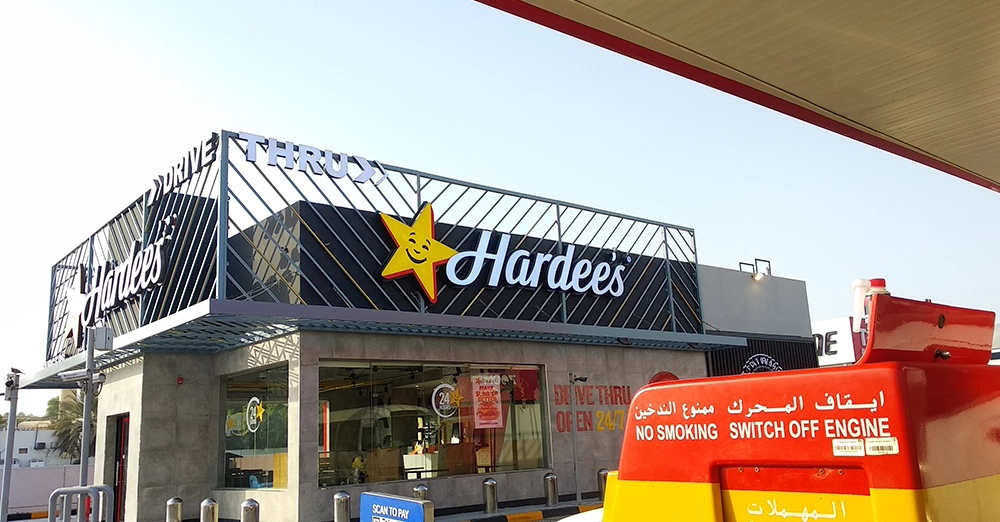 Hardee's Al Qusais is the go-to place for delicious fast food near the metro station. With a menu that includes burgers, chicken, and desserts, there are plenty of options to suit everyone's needs.
Additionally, they also provide plenty of convenience options like wheelchair-accessible parking and entrance. Plus, this restaurant has even made it easier to grab a meal with options for delivery, drive-through, takeout, and dine-in.
Related Stories
---
FAQs
Is parking free at Etisalat metro station?
At the Etisalat metro station, an accessible Park-n-Ride facility is available for commuters who need to park their vehicles. This parking lot provides 2350 spaces for your convenience at any given time.
Which bus station is near Etisalat station?
The nearest bus stations to Etisalat station are Etisalat bus station 20, Etisalat bus station 21, Etisalat bus station 24, and Twar 3 Emirates cooperative society 1 & 2. These bus stations are all within walking distance from the metro station.
Which is the nearest metro station to the Etisalat station?
The nearest metro station to Etisalat station is the Al Qusais metro station. It takes 3 minutes to reach by metro and 24 minutes by foot. 
Which bus line stops near the Etisalat metro?
The bus lines that stop near the Etisalat station are E315, E411, 34, F02, 367, F07, and 31. This bus route provides services to Muhaisnah, Sharjah, Ajman, and other nearby districts. 
How can I reach Dubai mall from Etisalat station?
When traveling from Etisalat station to Dubai Mall, you have three options: Metro, public buses, or taxis. Taking the bus or train may be the cheapest option; however, a taxi could get you there faster and cost more.
Final thoughts
Overall, Etisalat metro station is the perfect place to start your travels if you are around Dubai international airport and Al Qusais due to its wide range of transport options.
Additionally, it offers travelers great flexibility when navigating the city with its park-and-ride facility, making it easily accessible for drivers and people who own vehicles.


Arijit Negi is an expatriate living in Dubai for 18 years. He completed his degree in Master of Arts in Journalism from the University of Mumbai. Arijit focuses on providing helpful guides and information for ex-pats living in UAE and visitors to the UAE.