Al Rigga metro station is one of the busiest stations in Dubai, United Arab Emirates. It can be hard to find if you're not familiar with the area.
Rigga metro station is close to Dubai's oldest shopping mall, Al Ghurair centre. It is located in the commercial area of Dubai. It serves as the red line of the Dubai metro and lies in fare zone 5.
The Dbd guide provides information about the Rigga metro station in Dubai, such as its location, hours of operation, and nearby points of interest.
Overview of Al Rigga metro station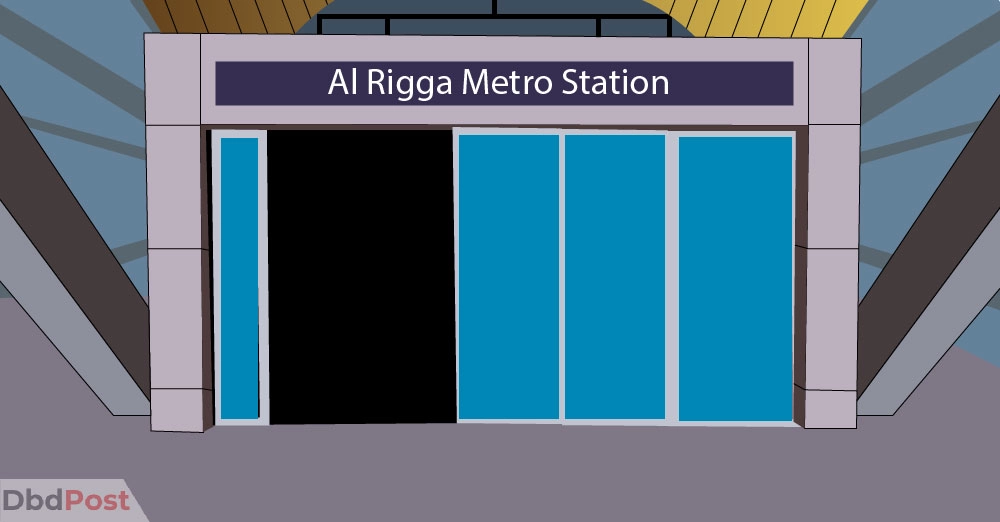 Al Rigga station was opened to the public on September 9, 2009. This underground station quickly became a major transit hub, providing regular train services to the airport and other city destinations.
As of August 2022, the Al Rigga station is on the red line, one of the busiest transit stops in the Dubai area. This stop has served 4.7 million riders in six months. This number has kept increasing every year since the station opened. [1]Khaleej times, "Dubai Metro, … Continue reading
| | |
| --- | --- |
| Location | Al Rigga Rd, Al Muraqqabat, Dubai |
| Line | Red line |
| Station code | R17 |
| Fare zone | 5 |
| Preceding station | Union metro station |
| Following station | City Centre Deira metro station |
| Transfer station | No |
| Dubai Tram connection | No |
| Previous name | NA |
Location of Al Rigga metro station
Al Rigga metro is a convenient station located in the heart of Dubai. The Al Rigga station is close to the Al Faud exchange and the Deira Clocktower. This makes it easy for passengers to connect to local businesses, corporate offices, and leisure activities.
Al Rigga station is accessible from any point in the city by either metro or bus. If you would prefer to use the metro, take the red line and get off at Union Station. From there, it is only a ten-minute walk to the station.
Alternatively, convenient RTA buses line 77 and C09 that travel all around the city has regular stops at the metro station. Plus, you can also take a taxi that will drop you right at your destination.
Location: Al Rigga Rd, Al Muraqqabat, Dubai
Al Rigga metro station schematic map
Travelers interested in finding their way around the Rigga metro station can review the schematic map. On the map, the station is highlighted, so it stands out among the other stations, making it easier to locate and navigate.
Check out the schematic map of the metro station: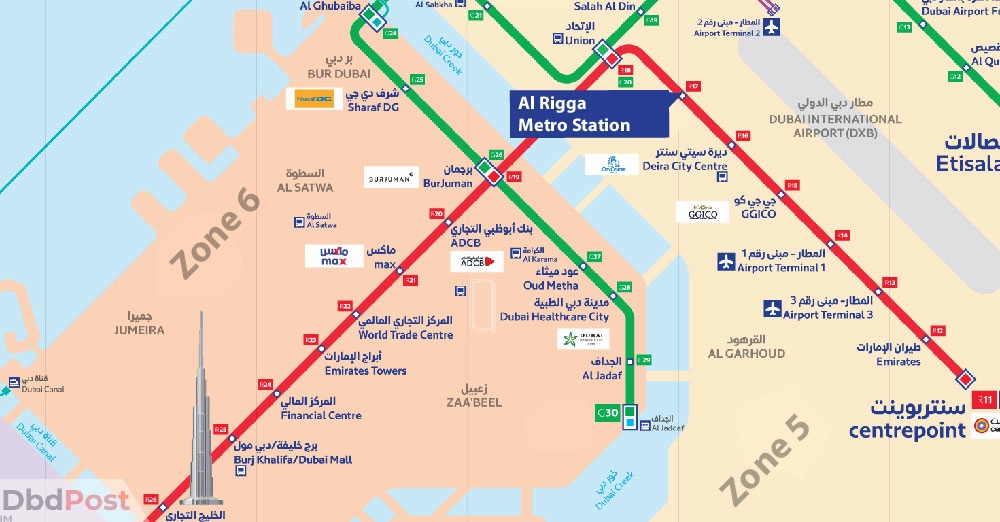 Al Rigga metro station timings
All the metro stations in Dubai operate on the same schedule throughout the week. However, first and last train timings may differ between certain stations. It is essential to be aware that on special occasions and public holidays, the timetable may vary accordingly, too.
Here is the timetable for the Rigga metro station: [2] Government of Dubai, "Metro station opening hour, https://www.rta.ae/wps/portal/rta/ae/public-transport/timetable#DubaiMetro:~:text=Metro%20stations%20opening%20hours(for%20All%20lines)"
| Days | Time |
| --- | --- |
| Monday to Thursday | 05:00 AM – 12:00 AM (Midnight) |
| Friday | 05:00 AM – 01:00 AM (Next day) |
| Saturday | 05:00 AM – 12:00 AM (Midnight) |
| Sunday | 08:00 AM -12:00 AM (Midnight) |
Services and facilities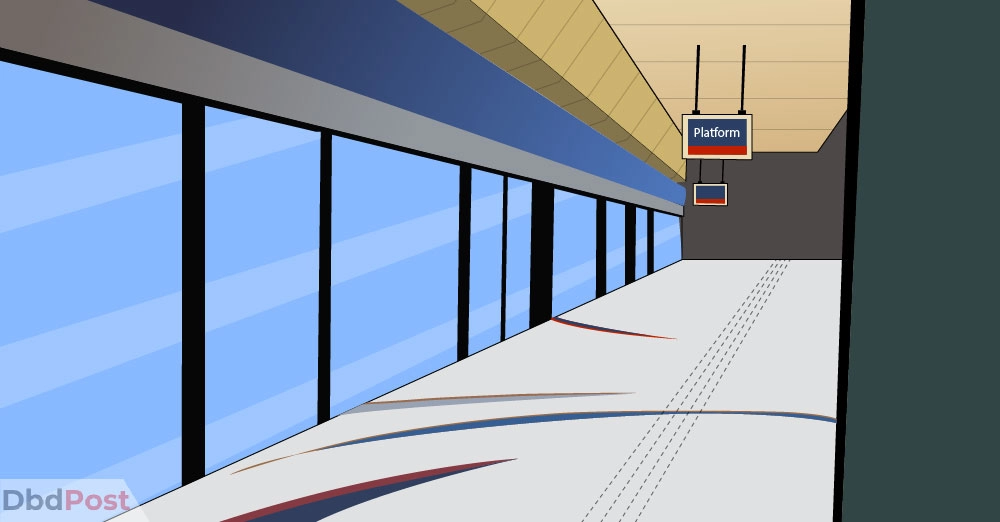 The Al Rigga station has all the services and facilities you need for a smooth and pleasant journey. This includes everything from restrooms to a waiting area.
The station has automated machines that let you buy nol cards and recharge them without hassle. There are also ticket offices and devices where you can purchase travel tickets quickly and conveniently.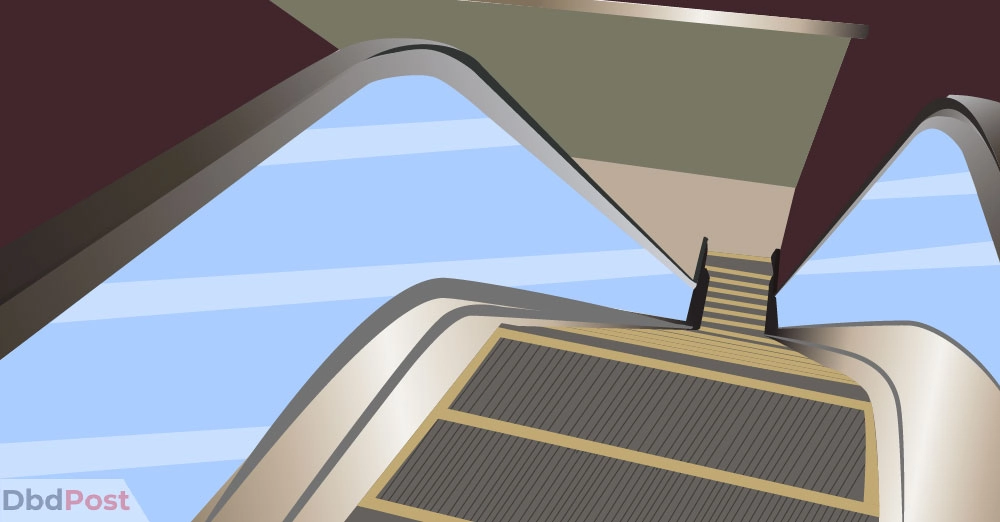 Similarly, this station also has an escalator that makes it easy to move between the different levels of the platform. In addition, there are convenience stores known as "Zoom Stores" that provide passengers with various goods, food, and drinks.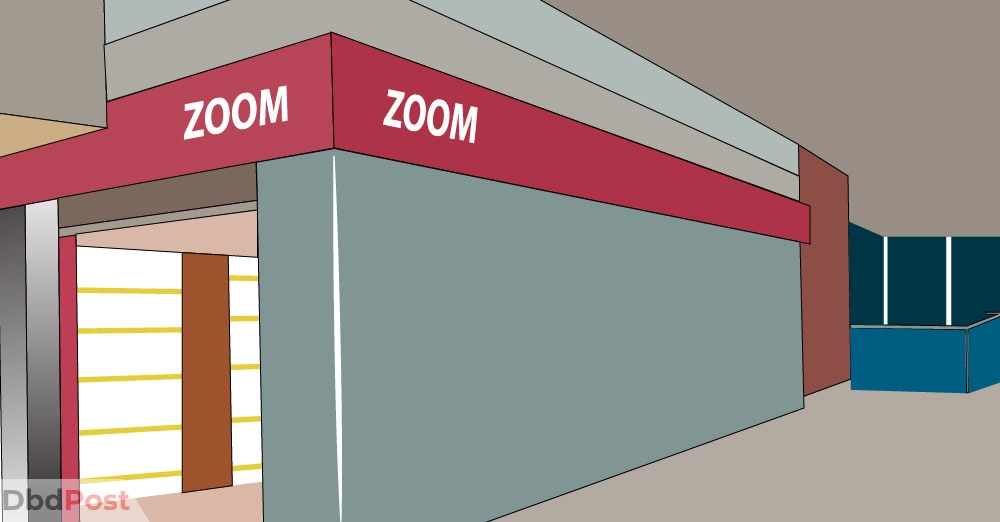 Likewise, an information display board clearly shows the platform numbers and routes so that commuters know where they are heading. Also, there are plenty of seats in the waiting area for people to rest after a long journey or wait for their next train.
Attractions near Al Rigga metro station
Al Rigga station offers several attraction options for visitors, from shopping to dining and accommodations. With various jewelry stores nearby, visitors can get plenty of stylish accessories. There are also convenient supermarkets and restaurants close by and hotels if you need a place to stay.
Some places to visit near the station are:
1.

Alseef Hotel Apartment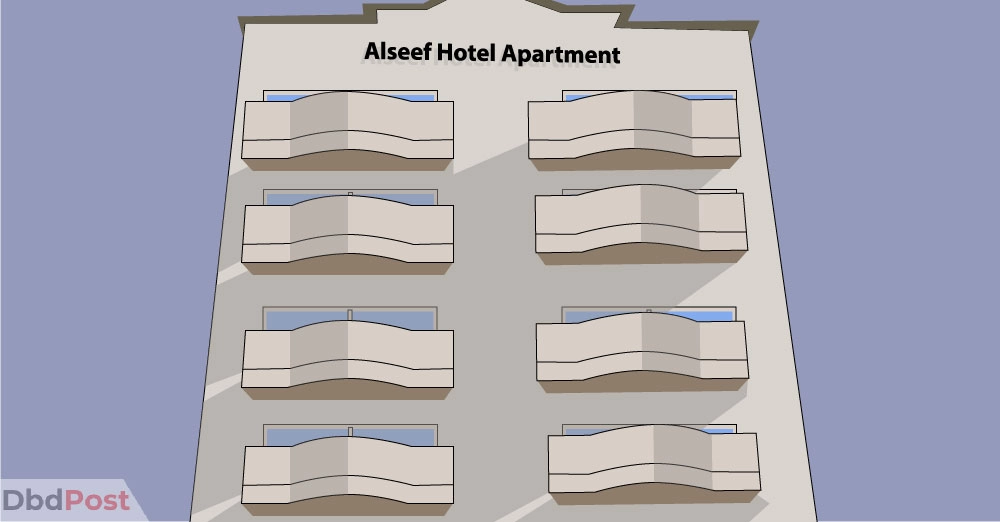 The Alseef hotel apartment is near the Rigga metro station. This 4-star hotel has been providing services to guests for over 20 years. There are 47 employees to serve the guests. [3] Alseef hotel apart meant, "about us, https://alseef-hotel.com/about-us/"
The hotel also offers two types of bedroom categories: single and double. It also has excellent amenities like free Wi-Fi, wheelchair accessibility, kitchens in some rooms, airport shuttle service, free parking, and a smoke-free environment.
2.

Port Saeed Masjid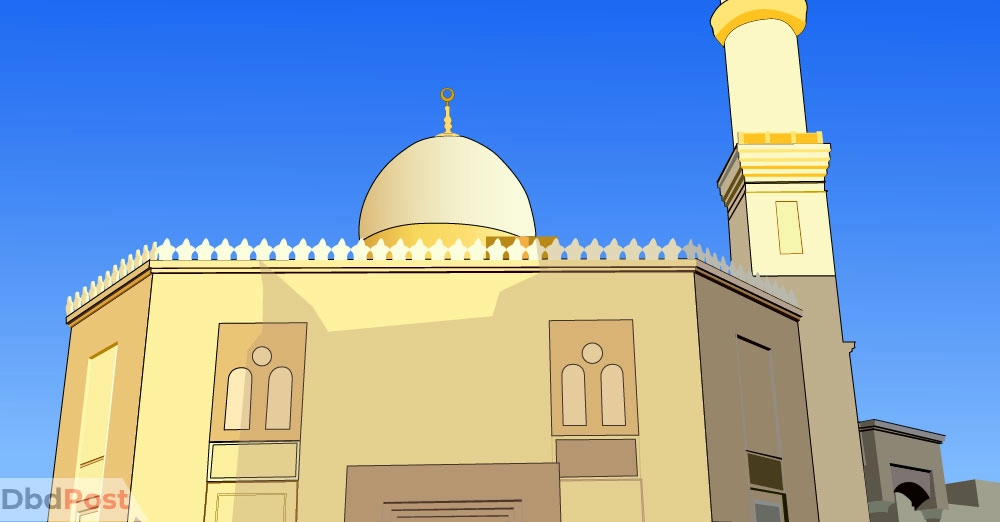 Port Saeed Masjid is a peaceful and calming place that is situated in a convenient location. The mosque is located only 450 meters from the Rigga metro station, 5 minutes away by foot.
Additionally, the masjid can serve more than 1500 people and provides separate prayer areas for females. The Masjid also provides sufficient parking spots on-site for its visitors, which are wheelchair accessible.
Related Stories
---
FAQs
What are the closest bus stations to the Al Rigga metro station?
The closes bus stations to Al Rigga station are Al Rigga metro bus stop 1 & 2, Ghurair City 1 & 2, Clocktower Roundabout, and Maktoum Road 1& 2.  It takes four to five minutes to get to these bus stations.
What is the nearest airport to the Al Rigga station?
The nearest airport to Al Rigga station is Dubai International Airport. You can take the C01 or 77 bus routes to get there. You can also take the metro or a taxi for a faster journey.
What are the bus routes nearby the Rigga metro station in Dubai?
The bus routes that stop near the Al Rigga station are 10, 11A, 23, 27, 53, 64A, 77, C01, C09, C15, and 91A. These buses offer a convenient option for people who wish to travel from or around the Al Rigga Station.
Which is the closest metro station to Al Rigga?
The closest metro stations to Al Rigga are Union and City center Deira. They are both within walking distance, with Union being closer.
How do I reach Dubai mall from the Rigga metro station?
To get to Dubai mall, take bus routes 27 and 77 from the Al Rigga metro bus stop 1. It will take around 39 minutes. Also, you can reach faster by taking the red line metro up to Burj Khalifa Dubai mall metro station. Likewise, you can also take a taxi.
Final thoughts
The Al Rigga metro station is an excellent place to visit if you want a convenient and affordable way of traveling around Dubai. There are plenty of nearby attractions, restaurants, hotels, stores, and more for visitors to explore.
With the multiple bus routes available at the station, it's easy to get to your desired destination. People can also take advantage of the station's different services, like free wifi, lifts, stores, and parking.