Abu Baker Al Siddique metro station can be tough to find as there are many other metro stations in Deira Dubai.
Al Siddique metro station is an essential part of Dubai's transportation system, providing quick and efficient travel options to commuters in the city. It is located on the green line and is close to Dubai international airport. Additionally, it is situated within zone 5.
In this Dbd guide, we will discuss the Abubaker metro station, the schedules for the metros, and the popular attractions close to the metro station.
Overview of Abu Baker Al Siddique metro station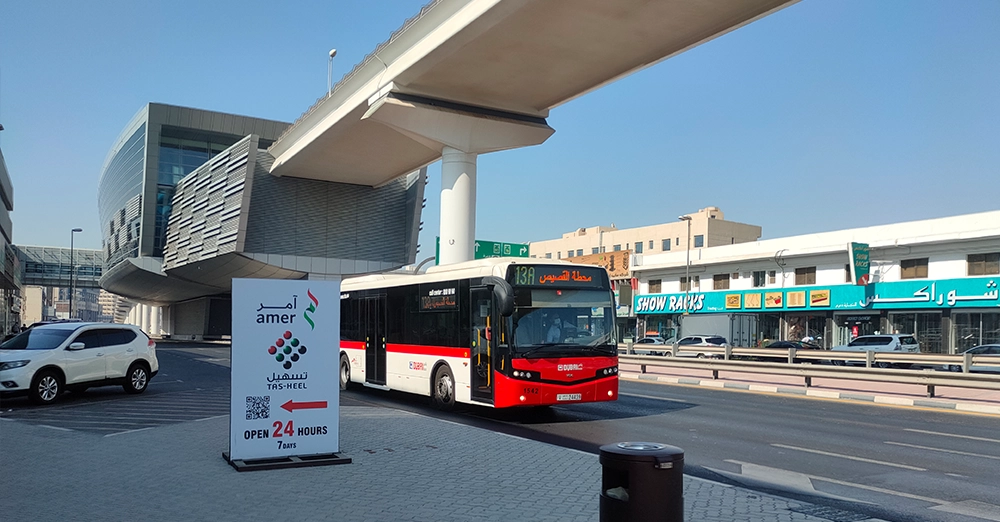 Abu Baker Al Siddique metro Dubai was started in September 2011 as a green line, including the other 15 metro stations. The station is designed to encourage the public to use the metro by being linked with a multi-level Park and a bus station.
| | |
| --- | --- |
| Location | Deira, Dubai |
| Line | Green line |
| Station code | G18 |
| Fare zone | 5 |
| Preceding station | Abu Hail |
| Following station | Salah Al Din |
| Transfer station | No |
| Dubai Tram connection | No |
| Previous name | N/A |
Location of Abu Baker Al Siddique metro Station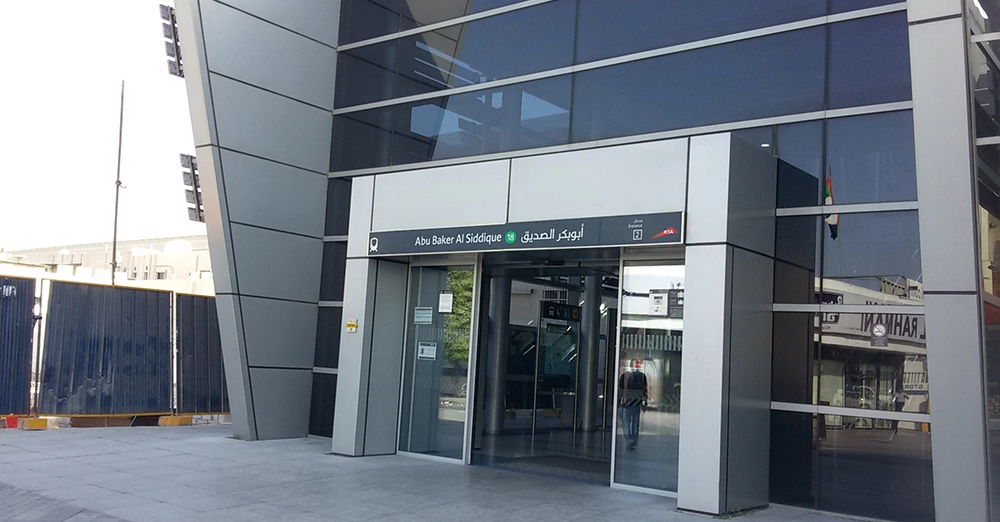 The Abu Baker Al Siddique station is close to the Dubai smart police station. It is in a convenient area for many businesses, hotels, and industrial outlets.
Location: Salah Al Din rd, Deira, Dubai
Abu Baker Al Siddique metro station schematic map
The Abubaker metro station map is an easy-to-use guide that helps travelers plan their journey by providing a detailed overview of the entire metro system. With this map, users can quickly find all stations and identify the best route to reach their destination.
The Abu Baker Al Siddique metro station map is given below: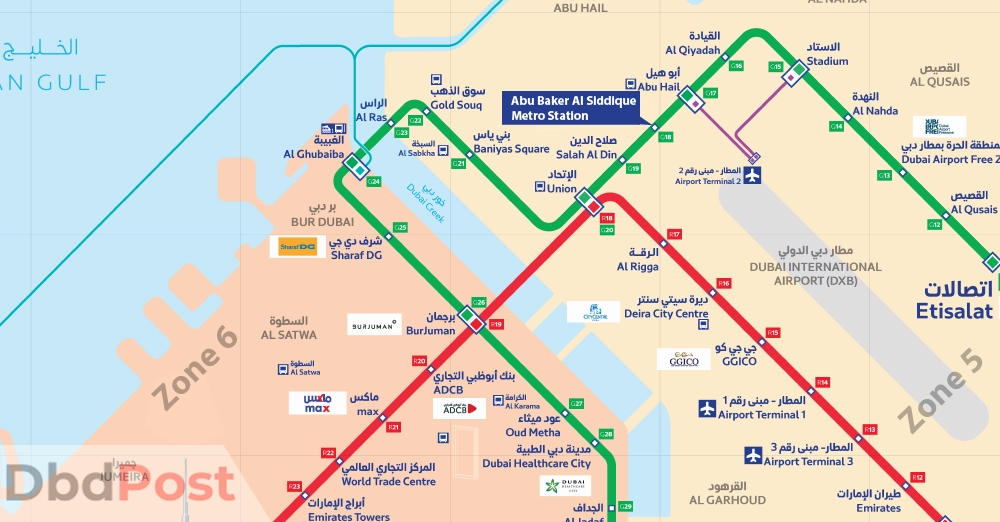 Abu Baker Al Siddique metro station timings
Every metro station in Dubai opens simultaneously, allowing travelers to remember their departure times more easily and plan trips accordingly.
In order to improve efficiency and decrease long waits, RTA may alter the schedule of specific metro departures, such as when a festival is taking place or on special events.
The Abubakar metro station timetable is given below: [1] Government of Dubai, "Metro station opening hour, https://www.rta.ae/wps/portal/rta/ae/public-transport/timetable#DubaiMetro:~:text=Metro%20stations%20opening%20hours(for%20All%20lines)"
| Days | Time |
| --- | --- |
| Monday to Thursday | 05:00 AM – 12:00 AM (Midnight) |
| Friday | 05:00 AM – 01:00 AM (Next day) |
| Saturday | 05:00 AM – 12:00 AM (Midnight) |
| Sunday | 08:00 AM -12:00 AM (Midnight) |
Services and facilities
The Abu Baker Al Siddique metro station in Dubai is a public transportation hub that offers commuters many services and facilities. This makes it more comfortable, accessible, and efficient for people to use.
The services are listed below:
Services for Disable people
In Dubai, all metro stations are designed to be wheelchair-accessible, making public transportation easier for disabled people. The accommodations include widened pathways, dedicated elevators, and large doors to accommodate larger chairs.
Platform alerts
Platform alerts are systems created to notify passengers of an approaching train's doors and the chance that they might close without warning. These alerts are sounds that beep when the door opens and stop when it closes. They also have flashing lights.
Information display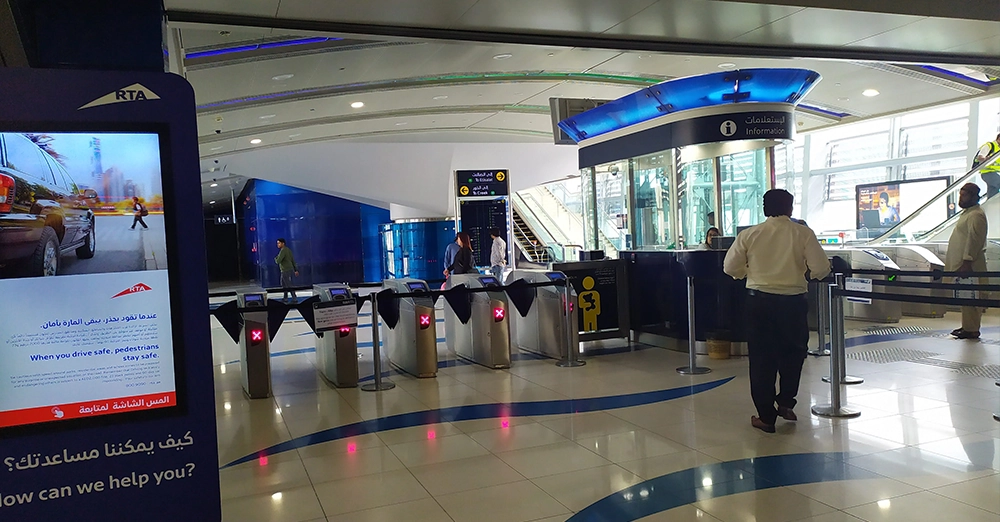 The digital screens in all metro stations provide essential information about train times, possible delays, and track changes. They also show general announcements from the railway staff.
Retail outlet
The outlets inside and outside the metro stations provide an excellent way for busy travelers to pick up items they need without having to leave the station.
Restrooms
The restrooms in every metro station in Dubai are clean and have everything you need, like paper towels, soap dispensers, and hand sanitizer.
Attractions near Abu Baker Al Siddique metro station
The Abu Baker metro station can be found right in the middle of Deira, surrounded by a wide variety of large hotels, restaurants, and shopping complexes.
In addition, if you are willing to travel a little further, you will find many well-known destinations on the western side of the metro station. These include Dubai Creek, Dow Cruise, Infinity Bridge, and lots of other attractions.
Some of the nearest attractions are given below:
1.

Al Muteena Park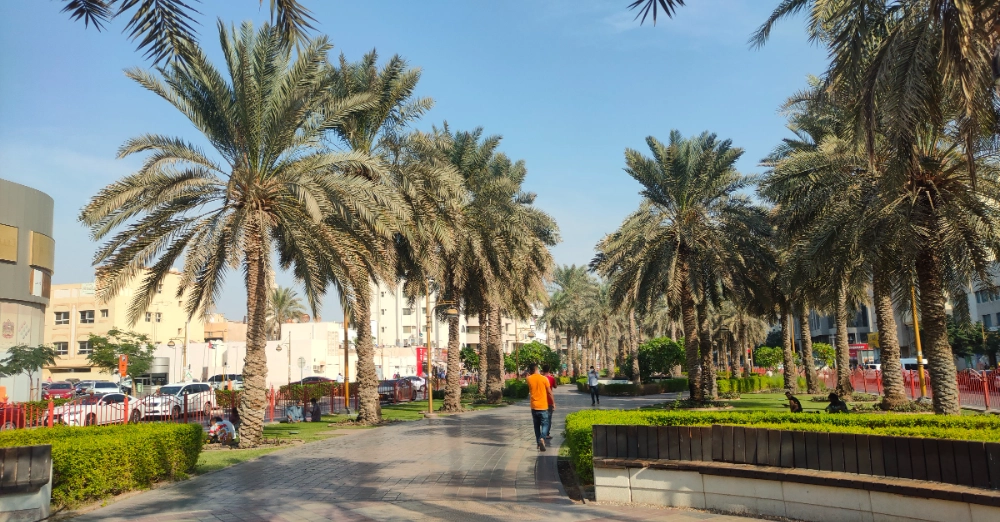 Al Muteena park is a lovely park situated in an ideal location close to the Abubakar metro station and can be accessed on foot in only 17 minutes.
It's the perfect place to go if you want to exercise, breathe clean air, and take a break from the hustle and bustle of city life. Additionally, dogs are also allowed in the park.
2.

Crowne Plaza Dubai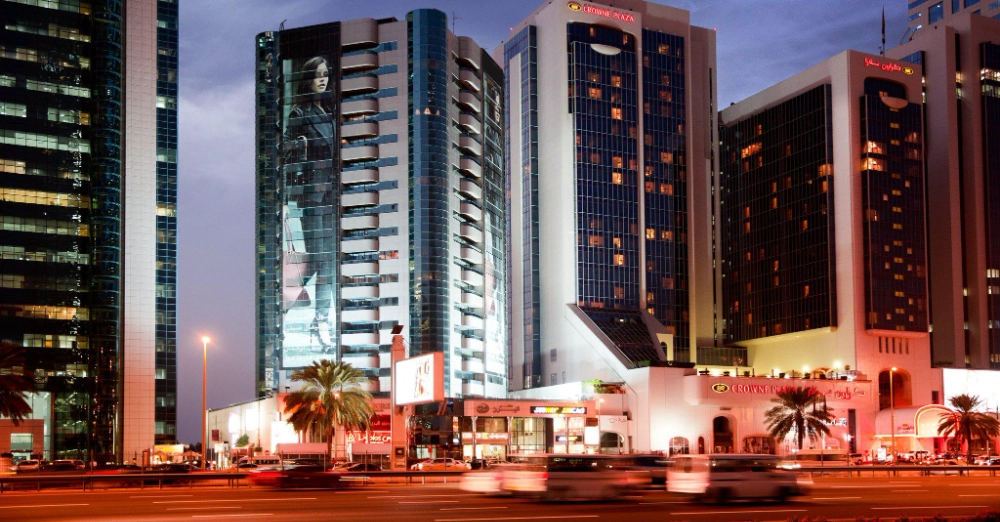 Crowne Plaza Dubai Deira is just 550 m from Abu baker metro station, within 8 min of walk. It is the best place for tourist or business traveler visiting Dubai. This luxurious 5-star hotel offers an array of amenities to meet every need.
In addition, the hotel provides amenities such as parking, a fitness center, a pool, restaurants, and a meeting facility. Pets are not allowed in the areas of the hotel where people stay.
3.

Reef Mall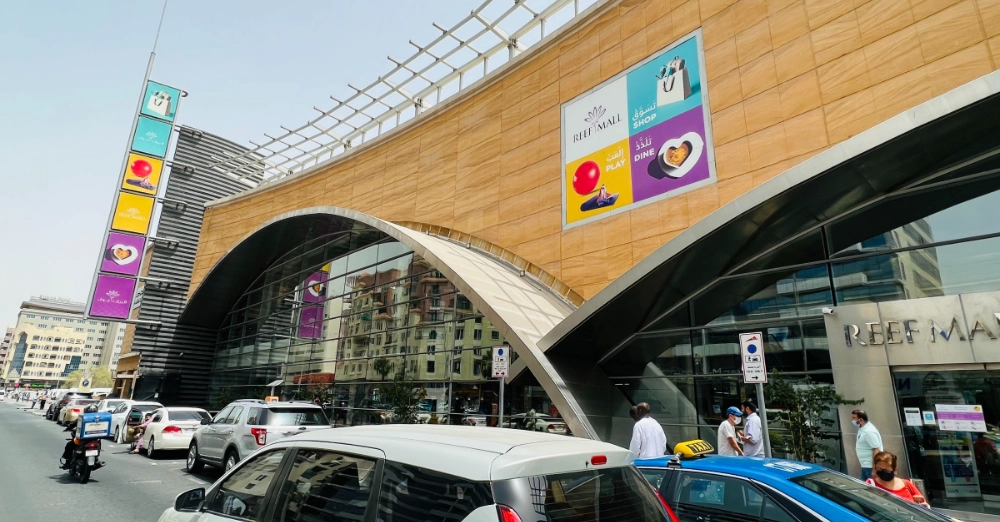 Reef mall is the perfect place for a fun and unique shopping experience, regardless of age. With various outlets such as Brands4U and Zona Zero, there's something for every family member here.
With unbeatable prices on home furnishings, lifestyle outlets, optics, electronics, and sportswear, you can find everything you need in one location. It also provides the facility of Gold's Gym and medical center.
Related Info
---
FAQs
How can I get to Abu Baker Al Siddique metro station in Dubai?
You can take the metro or bus operated by RTA Dubai to reach Abu baker metro station in Dubai. If you want to get there faster, you can take a taxi.
Which Bus lines stop near Abu Baker Al Siddique metro station?
Bus lines 13, 13A, X28, and 43 stop near Abu Baker metro station. And these bus line stops at Abu Baker Al Siddique metro bus stop 1.
Which stations are near Abu Baker Al Siddique?
The nearest bus station to Abu Baker Al Siddique is The Center and Hor Al Anz, Mashreq bank 2. Similarly, the nearest metro station to this metro station is Salah Al Din Metro Station.
When does the first Dubai bus arrive at Abu Baker Al Siddique?
The first bus to arrive at Abu Baker Al Siddique is bus route 10. It stops close by at 5:09 AM. [2]moovit, "Abu Baker Al Siddique, … Continue reading
Final thoughts
In general, the Abu Baker Al Siddique metro station in Deira, Dubai, is a convenient site to catch a metro because of its central location.
It provides visitors with various facilities, including clean restrooms, ticket machines, information displays, and many more. In addition, you will be able to find the station's location using the map.
If you find this Abubaker metro station guide helpful, bookmark it for your next visit to Dubai.


Arijit Negi is an expatriate living in Dubai for 18 years. He completed his degree in Master of Arts in Journalism from the University of Mumbai. Arijit focuses on providing helpful guides and information for ex-pats living in UAE and visitors to the UAE.