If you want to visit the various museums in Dubai or take boat trips on Dubai Creek, the Al Ghubaiba metro station is a great place to start.
Al Ghubaiba station is close to Dubai creek and the Al Shindagha museum. It is part of the green line of the Dubai metro and lies in zone 6. Plus, the station represents Dubai's culture and history.
This Dbd guide covers all the information about the Al Ghubaiba metro, including schedules, locations, and nearby attractions.
Overview of Al Ghubaiba metro station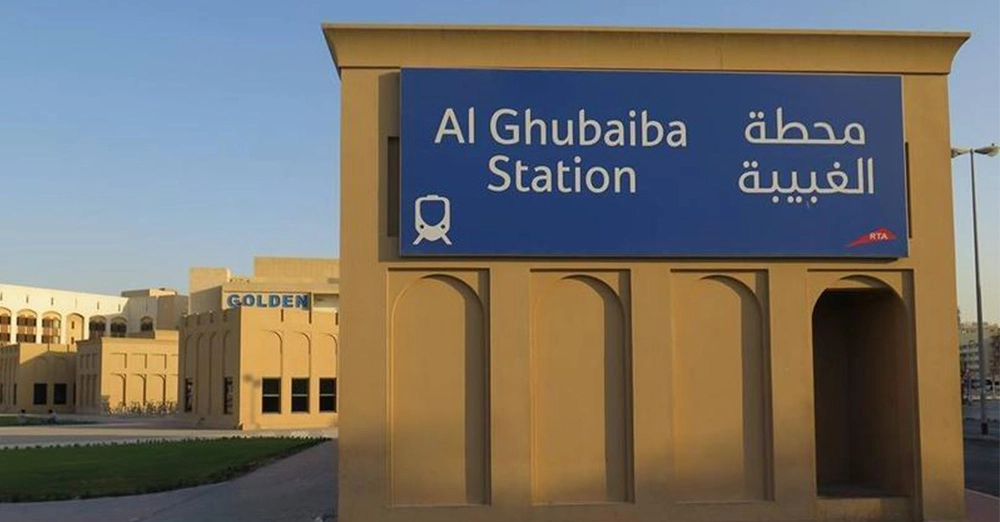 Al Ghubaiba station is one of the most important metro stations in Dubai. This station showcases the culture and history of the United Arab Emirates, being close to the museums. It was opened on September 9, 2011, and its unique design is inspired by UAE heritage, incorporating the four elements: fire, air, water, and earth. Moreover, this station served more than 2.3 million riders by half of 2022. [1]Khaleej Times, "Dubai Metro, … Continue reading
| | |
| --- | --- |
| Location | Al Fahidi, Dubai, United Arab Emirates |
| Line | Green line |
| Station code | G24 |
| Fare zone | 6 |
| Preceding station | Al Ras metro station |
| Following station | Sharaf DG metro station |
| Transfer station | No |
| Dubai Tram connection | No |
| Previous name | NA |
Location of Al Ghubaiba metro station
Al Ghubaiba metro station in the Al Fahidi area of Dubai offers easy access to some of the city's top attractions. This area of Dubai is famous for its various attractions, including majestic old Arab houses, fascinating museums, and a nearby marine transportation station.
In addition, visitors can easily catch either the metro or one of the RTA buses to explore the area. Similarly, a ferry terminal is nearby if you are looking for an alternative mode of transportation. Taxis are also readily available for those who don't prefer public transportation.
Location: Al Fahidi, Dubai, United Arab Emirates
Al Ghubaiba metro station schematic map
Navigating the metro system is easy with a map of the Al Ghubaiba stations in Dubai. The map prominently shows the position of the station, as well as other nearby stations, for reference. All the lines and points on the map are visible, making it easy to identify where each station connects.
Here is the Al Ghubaiba metro station map: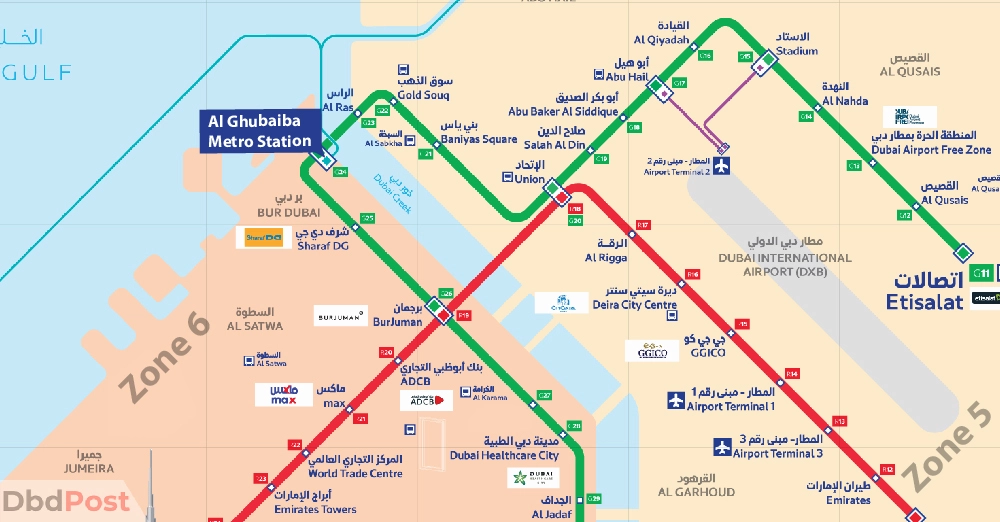 Al Ghubaiba metro station timings
The Al Ghubaiba station in Dubai follows the same opening hours as all other metro stations within the city. This allows for regularity and consistency when using public transport. You can easily plan your journey, knowing that all the metro stations open at their station clock's specified time.
It is also important to remember that the times might differ on special occasions or public holidays. So you should check the RTA official site before travelling.
See the detailed timing of this metro station below: [2]Government of Dubai, "Metro station opening hour, … Continue reading
| Days | Time |
| --- | --- |
| Monday to Thursday | 05:00 AM – 12:00 AM (Midnight) |
| Friday | 05:00 AM – 01:00 AM (Next day) |
| Saturday | 05:00 AM – 12:00 AM (Midnight) |
| Sunday | 08:00 AM -12:00 AM (Midnight) |
Services and facilities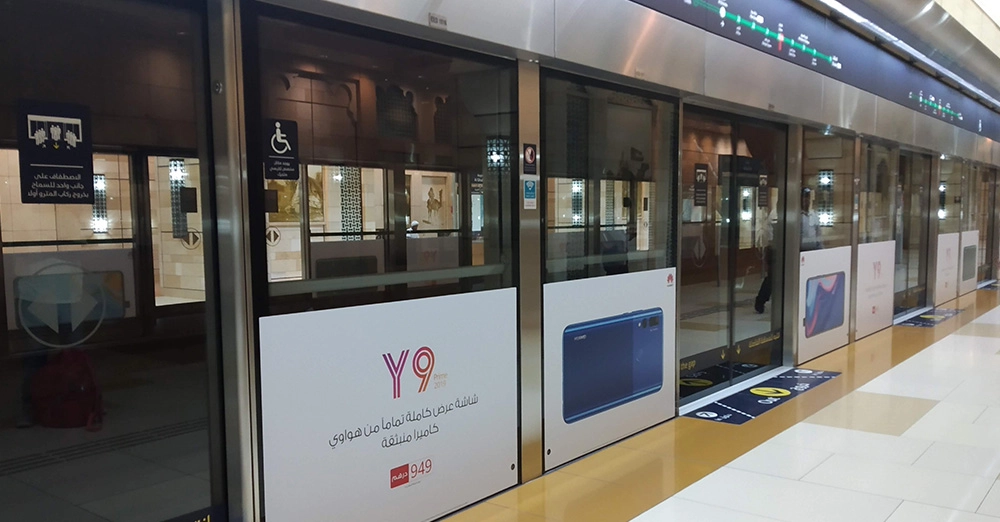 Al Ghubaiba metro station is well-equipped with modern facilities and services, so commuters have a great experience using public transportation in Dubai. This station offers valuable assistance with a clean and classic design station.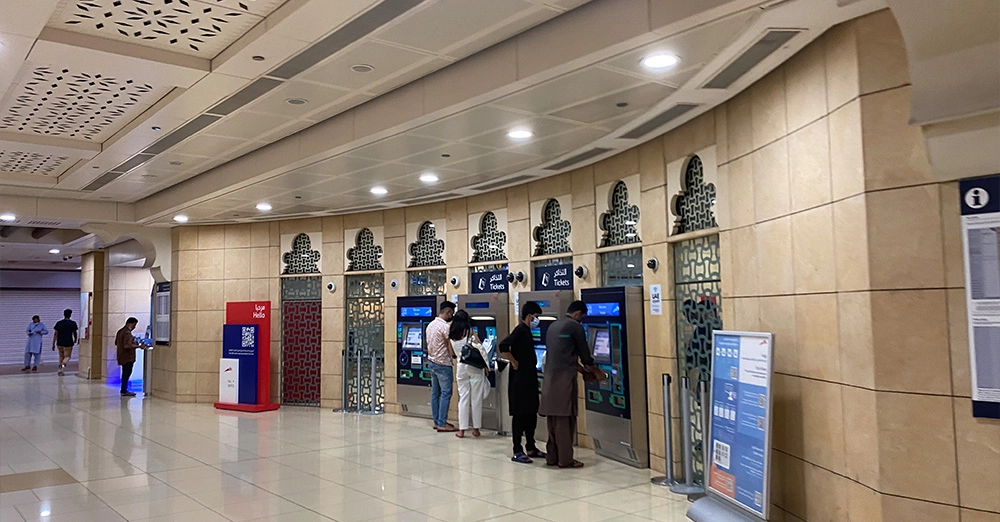 Likewise, this station has Nol card machines, so commuters can quickly recharge nol cards before boarding the metro. This station also has an ATM, providing travellers with fast cash services.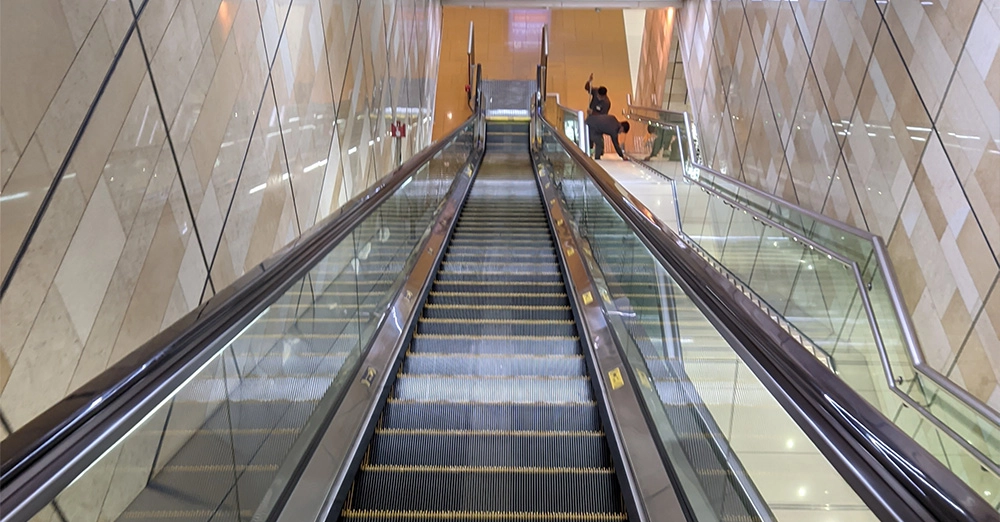 Additionally, this metro station provides accessible spaces for people with special needs. The escalators and lifts provided in the station are also wheelchair-friendly and make it easier to go to different levels of the station.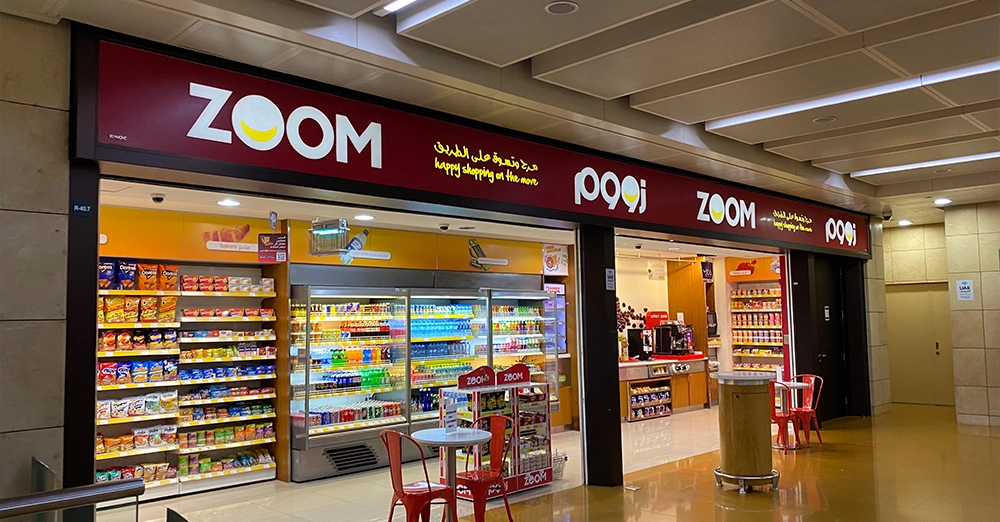 This station has an information desk where passengers can get help from friendly staff. Plus, there is a UAE exchange for currency exchange services and even a dedicated security police.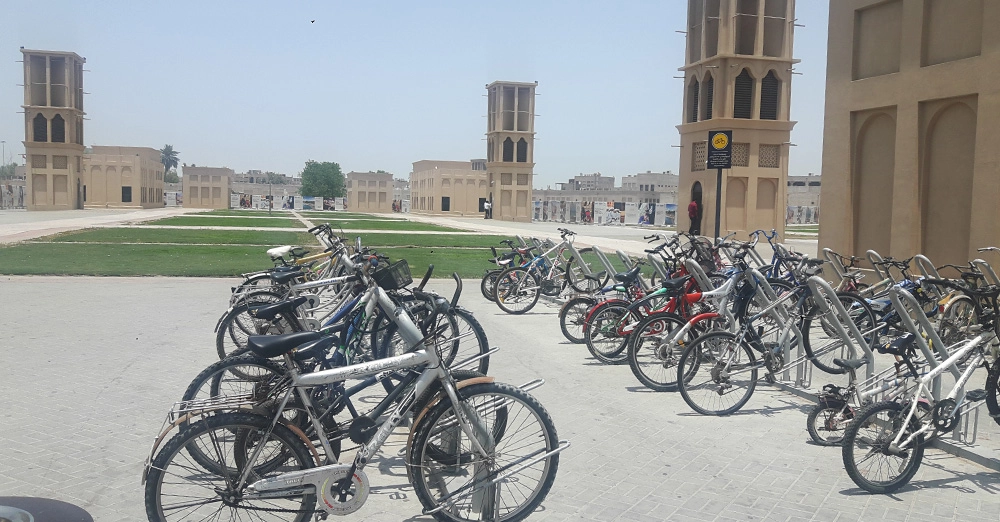 Furthermore, the station provides the facility of ticket offices and machines and allows passengers to book tickets quickly. Also, there is a zoom store so visitors can buy drinks and snacks while waiting for their train. There is also a facility for cycle parking outside the station.
Attractions near Al Ghubaiba metro station
Al Ghubaiba Station allows visitors to explore a vibrant and lively part of Dubai. There are a lot of restaurants and shops nearby, and the Dubai Museum is also close by.
Furthermore, being close to Dubai creek, visitors can enjoy plenty of boat rides and cultural activities. The vicinity of Al Ghubaiba also has many other specialised museums, such as the Al Shindagha museum and Perfume House, and Heritage House.
If you are near the metro station, be sure to check out these awesome places:
1.

Al Shindagha museum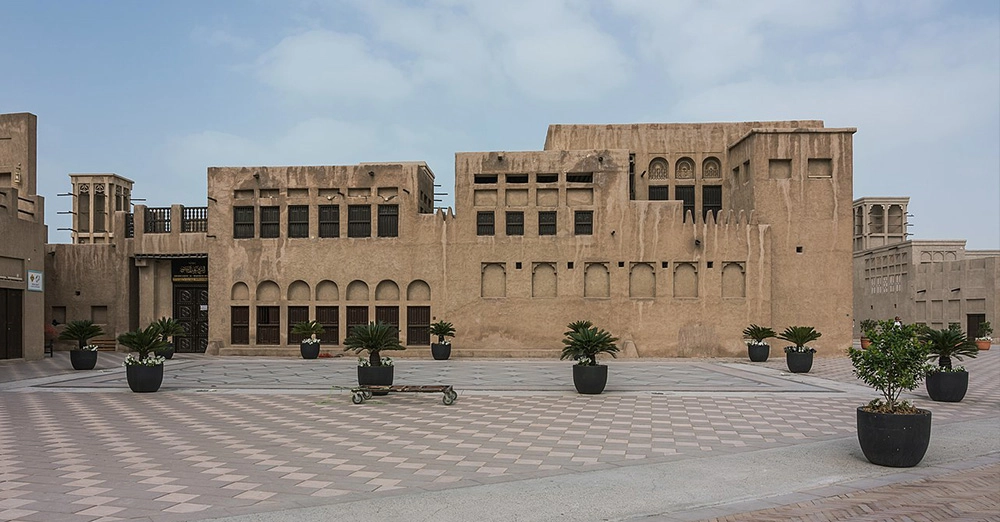 The Al Shindagha museum is a beautiful place where you can learn about the history of Dubai. It is based in 15 different old houses located on the banks of Dubai Creek.
Additionally, the museum's hours are from 10 am to 8 pm, with the last entry at 7 pm. The museum requires an entry ticket, while the premise has free access. Road and Transport Authority (RTA) paid parking spaces can be found just in front of the building. Additionally, visitors will find plenty of restaurants and eateries in the surrounding area.
2.

Star Grills restaurant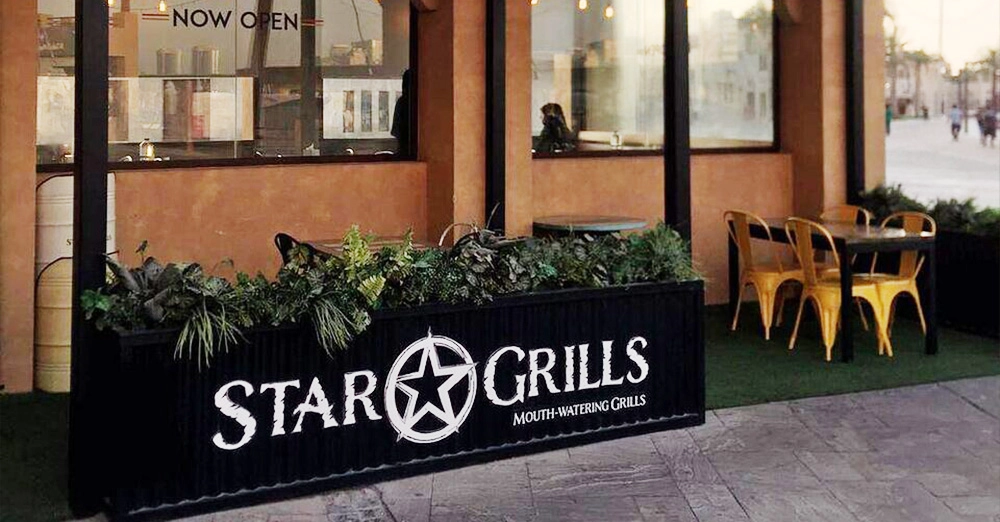 Star grill is an ideal destination for seafood lovers and those who love to have grilled food. This restaurant offers excellent grilled dishes from its special menu from 6 A.M. to 3 A.M. It is conveniently located close to the metro station.
With a breathtaking outdoor sitting area with a view of a beautiful creak and infinity bridge, this restaurant also provides delivery and dine-in option. Plus, huge parking is available next to the restaurant, making it easy and convenient for customers.
3.

City Centre Al Shindagha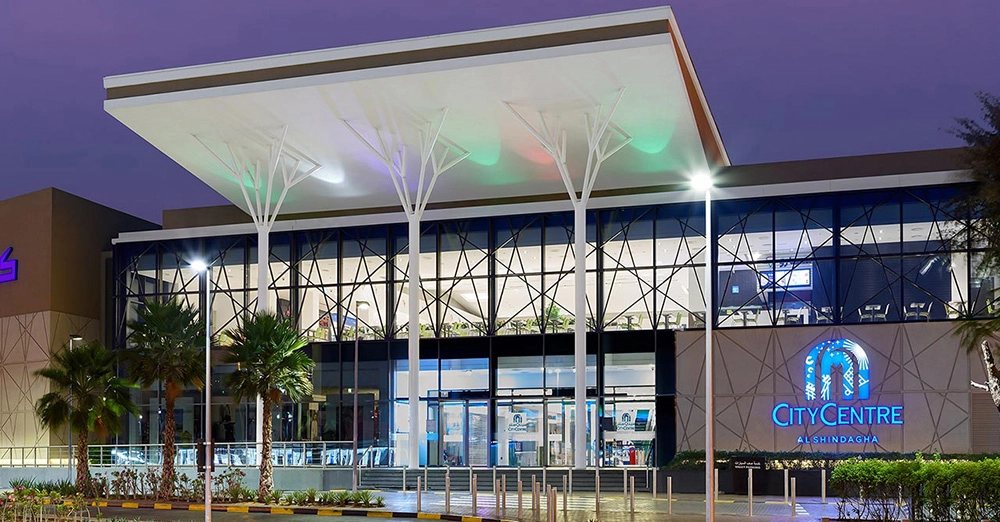 Al Shindagha City Center is located in the Ghubaiba district. This incredible mall features 75 stores spread across two levels. Plus, there are bank and finance facilities, free Wi-Fi, and even prayer rooms.
Additionally, there are all sorts of stores at the mall. You can find a hypermarket, jewelers and watches, kiosks, pharmacies, department stores, restaurants, and even a movie theatre.
Related Stories
---
FAQs
Which line is the Al Ghubaiba metro station?
The Al Ghubaiba metro is on the green line of the Dubai metro system.
Which bus station is near the Ghubaiba metro station?
The nearest bus station to the Gubaiba metro station is Al Ghubauab metro bus stop, Al Ghubaiba bus station 1- 7, Al Ghubaiba bus station 12, Al Ghubaiba bus station 14, and Al Ghubaiba bus station 21.
Which is the nearest metro station to Ghubaiba station?
The nearest metro station to Ghubaiba station is the Al Ras metro station. It is one minute away by metro.
Which bus line stops near Ghubaiba station?
The bus lines near the Ghubaiba metro are 8, 29, 44, 95, C05, C09, X02, X13, 61, 61D, N55, E100, E201, and E306. All these buses stop at the Al Ghubaiba bus station, making it easy for commuters to access the metro.  
How can I reach Dubai mall from Al Ghubaiba station?
You can take any RTA bus line from Al ghubaiba bus station to reach Dubai mall. The bus lines 29, 9, and 81 go directly to the Dubai mall. The journey usually takes around one hour, depending on the bus route.  
Final thoughts
Overall, the Al Ghubaiba metro station in Dubai offers a wide variety of services and attractions nearby. The station has all the facilities visitors need, from ATMs to lifts and cycle parking. Plus, with convenient transportation options like buses and metros, getting around this area is a breeze.
Additionally, this station is located near the bus station and marine station, which makes travelling more accessible and faster. And always keep in mind that you are not permitted to bring fish to the Al Ghubaiba metro area.


Arijit Negi is an expatriate living in Dubai for 18 years. He completed his degree in Master of Arts in Journalism from the University of Mumbai. Arijit focuses on providing helpful guides and information for ex-pats living in UAE and visitors to the UAE.