It may be challenging to find the Baniyas metro station due to many other metro stations in Deira.
Baniyas Square metro station is a historic hub of Dubai, located in the heart of Deira. It is an underground metro station found in zone 5 and is on the green line of the Dubai metro system.
In this guide, you will find everything you need to know about Baniyas square station. We've included information about this station, such as its location, operating hours, and nearby attractions.
Overview of Baniyas metro station
RTA Dubai inaugurated the Baniyas station on September 9th, 2011, making it accessible to passengers. This metro station provides service to densely populated areas with a high volume of business traffic. It also serves a large number of hotels and business outlets.
Likewise, Baniyas metro station in Dubai will become the busiest metro station on the green line, serving 3.6 million riders in the first half of 2022. [1]Khaleej times, "Dubai Metro dominates as public transport, … Continue reading
Additionally, inside the station, visitors can get an insight into some of Dubai's sister cities with a showcase of their current time per each city's time zone.
| | |
| --- | --- |
| Location | Deira, Dubai |
| Line | Green line |
| Station code | G21 |
| Fare zone | 5 |
| Preceding station | Gold souq metro station |
| Following station | Union metro station |
| Transfer station | No |
| Dubai Tram connection | No |
| Previous name | NA |
Location of Baniyas metro station
The Baniyas square metro station is close to the Al Rigga graveyard. This station provides quick access to shopping centers, restaurants, and other attractions. People at the metro station can choose from local favorites like KFC, McDonald's, and Baskin-Robbins, located nearby.
Additionally, the station is easily accessible with frequent public transportation. There are numerous bus stops close to the station. However, if you need a taxi, you can easily book via an e-hailing app.
Location: Deira, Dubai
Baniyas metro station schematic map
The schematic map of the metro station includes the Dubai metro green line and red line. The Baniyas station is highlighted on the map so it can be easy to find.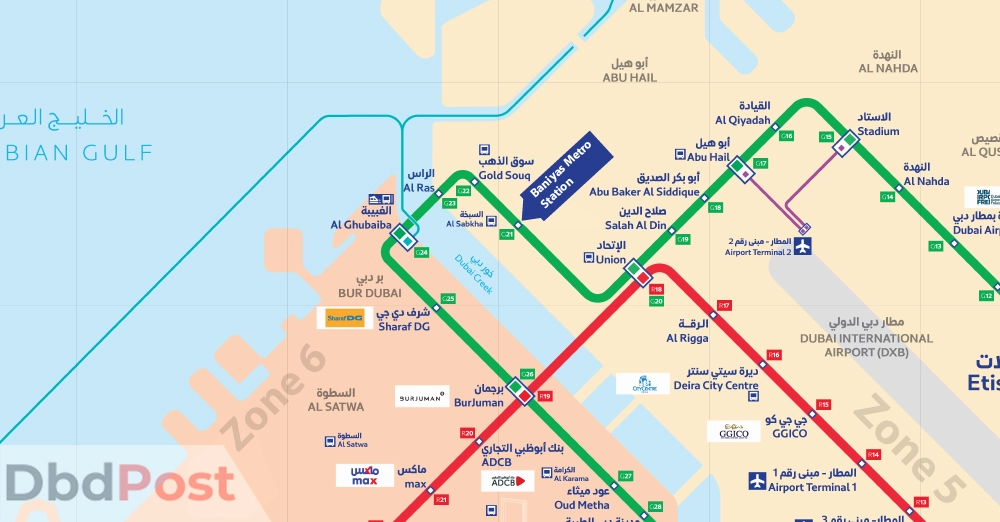 Baniyas metro station timings
As part of the public transportation system, metro stations are scattered throughout the city. The timing for all these metro stations is the same for ease of access and convenience.
However, there may be occasional variations in station timings on special occasions or for specific events. If travelers need an accurate time for their metro station, they can download several useful applications like S'hail and RTA Dubai, offered by Dubai's Roads and Transport Authority (RTA).
Below is the timing of the Baniyas station: [2]RTA, "Dubai metro station opening hours, https://www.rta.ae/wps/portal/rta/ae/public-transport/timetable"
| Days | Time |
| --- | --- |
| Monday to Thursday | 05:00 AM – 12:00 AM (Midnight) |
| Friday | 05:00 AM – 01:00 AM (Next day) |
| Saturday | 05:00 AM – 12:00 AM (Midnight) |
| Sunday | 08:00 AM -12:00 AM (Midnight) |
Services and facilities
The modern amenities and helpful staff at Baniyas metro station make it a pleasure to visit. The station is beautiful and well organized, with neat and clean areas. Free WiFi is available for customers, allowing them to stay connected even when traveling. Plus, the ticket office is also open for purchasing tickets quickly.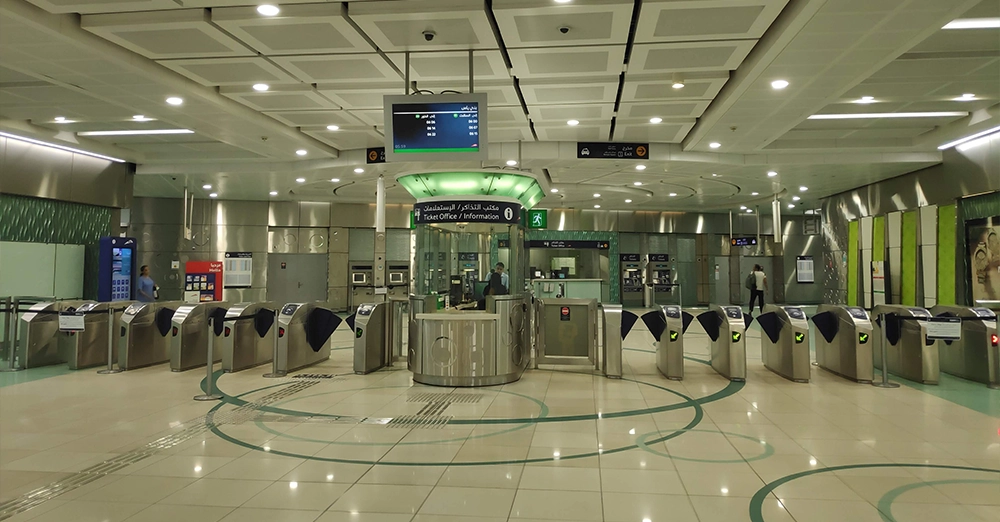 In addition, there is a special woman's and children's cabin to ensure their comfort and safety. The station has also been designed with wheelchair accessibility in mind, offering passengers easy access to the platforms via elevators.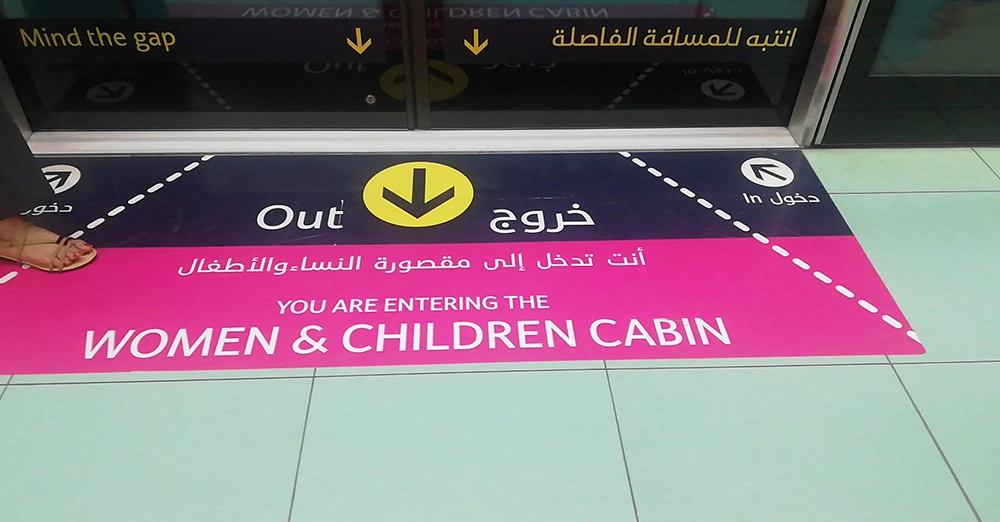 Also, stairs are available for those who wish to use them, and an escalator for faster movement between levels. The station also employs full-time metro police to ensure everyone's safety while they are in the station.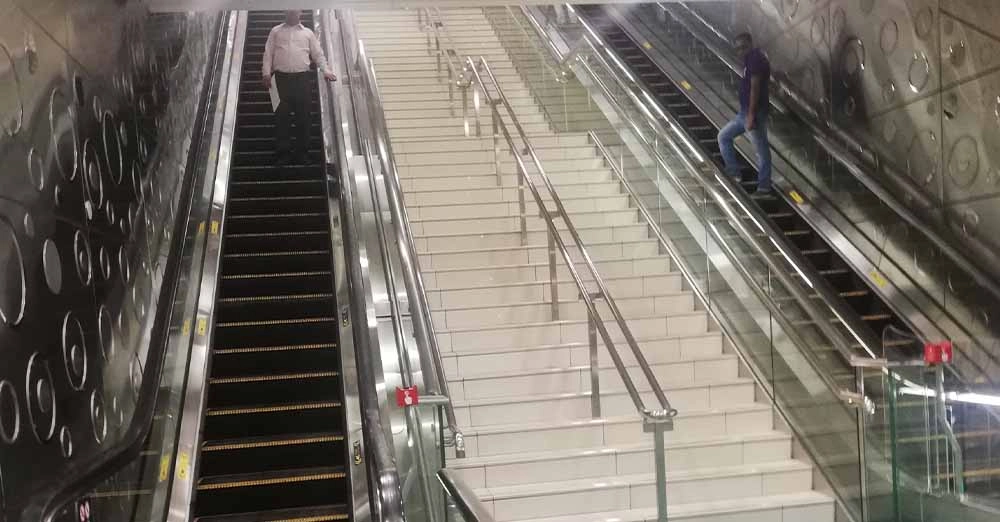 Attractions near Baniyas metro station
The city of Dubai, where the Baniyas metro station is located, is a popular destination for residents and tourists. It's easy to move around and have fun because hotels, residences, restaurants, supplement stores, and more surround it.
Additionally, a beautiful Dubai creek can be found to the south of the metro station, providing a dynamic environment and allowing visitors to see the genuine beauty of this modern city. Hyatt place hotel and Al Manal center are also conveniently located near this station.
There are a few other places you can visit while you're waiting for the metro:
1.

Baniyas public park
Baniyas public park is located near Baniyas square, making it a convenient destination for locals and tourists. This park is a great place to relax. The garden has many chairs, and the park is open all day and night.
In addition, the park has something for everyone, from a playground for children to a walking track for adults. Baniyas public park is the perfect destination for anyone looking for some time away from the busyness of life.
2.

McDonald's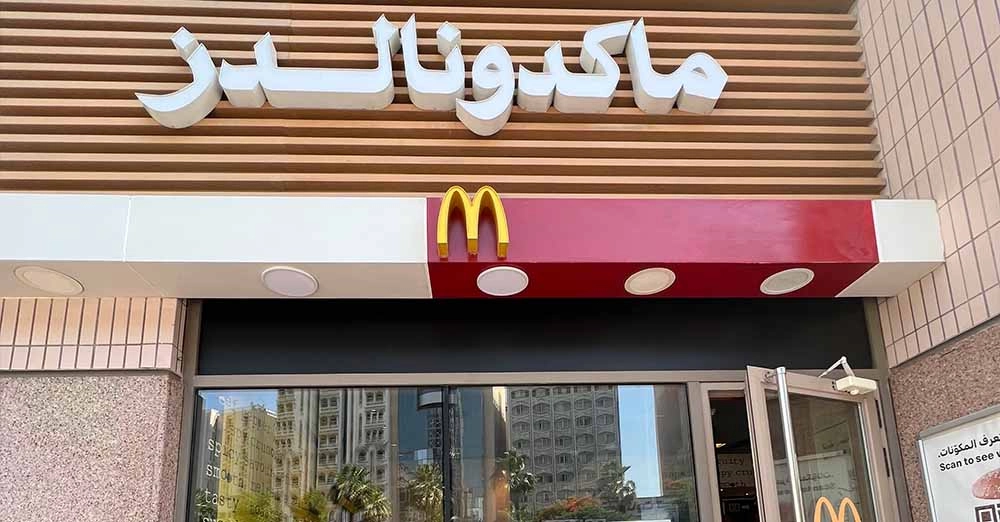 McDonald's is a fast-food restaurant near the Baniyas metro Dubai, making it a popular destination for locals and visitors. At McDonald's, guests can enjoy delicious burgers, fries, chicken sandwiches, and shakes. The restaurant is open 24 hours so that customers can dine at any time of the day or night.
Related Info
---
FAQs
Which bus line stops near the Baniyas square metro station?
The bus line that stops near the Baniyas metro station is 77, 17, 53, 64A, X64, and C28.
How can I reach Al Rashidiya from the Baniyas metro?
You can Al Rashidiya by taking the green line metro up to Union metro station and transferring to the red line metro to Centerpoint (previously) Rashidiya metro station.
Which bus station is near the Baniyas station in Dubai?
The nearest bus station to the Baniyas metro station is Futtaim masjid, Al sabkha marine bus stop 2, and Deira post office bus station.
Which is the nearest metro station to the Baniyas station?
The nearest metro station to the Baniyas metro station is the Union metro station and Gold Souq metro station.
How to reach the Baniyas metro station?
There are different ways to reach the Baniyas station. You can take the red or green line metro. You can also take a bus operated by RTA. Or you can take a taxi.
Final thoughts
In general, if you're looking for a metro hub to explore in Dubai, the Baniyas metro station is worth checking out. With its many attractions nearby and modern facilities, it's one of the busiest metro stations in the city.
Whether you take the metro or bus, this station is convenient for commuters and visitors. We hope this guide has helped you find the information you need about the Baniyas square metro station.
So be sure to bookmark it and check it out when you're in Dubai.


Arijit Negi is an expatriate living in Dubai for 18 years. He completed his degree in Master of Arts in Journalism from the University of Mumbai. Arijit focuses on providing helpful guides and information for ex-pats living in UAE and visitors to the UAE.