The World Trade Center metro station can be an easy and convenient way to get around Dubai, whether you're headed to a business district or a shopping mall.
The World Trade Center metro station is next to the Dubai World Trade Center on Sheikh Zayed road. The station is on the red line and is located in zone 6. It offers various services to passengers and guests at the station.
This Dbd guide provides information about the WTC metro station in Dubai. The guide includes a location map, metro station timings, and a list of services available.
Overview of World Trade Center metro station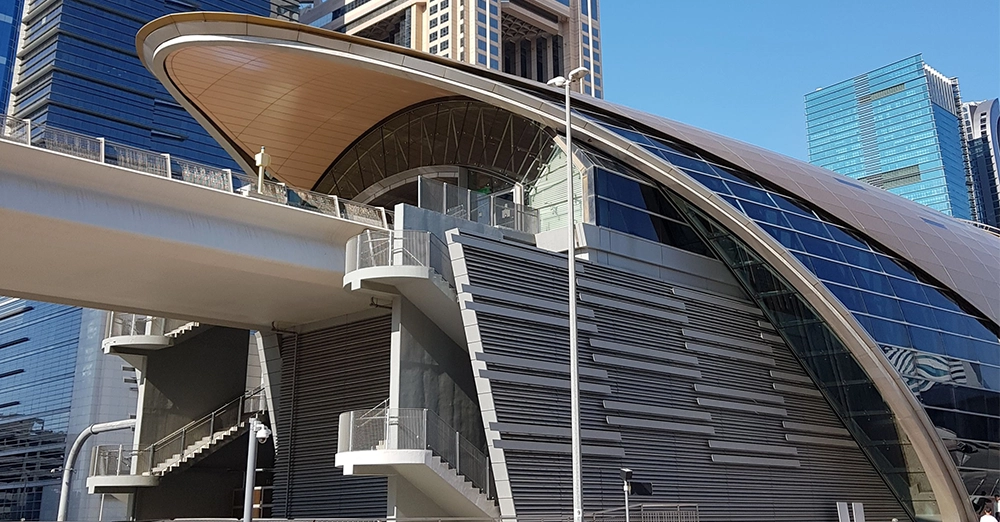 The World Trade Center Dubai metro station, surrounded by many tall buildings, is a major transport hub in Dubai. This metro station features easy transfers to the green line at Union and Burjaman metro stations.
In addition, visitors can take advantage of several helpful amenities, including ticketing counters, customer service offices, information desks, and parking lots, all within the station's boundaries. With direct connections to several bus routes and metro stations, traveling around Dubai has always been challenging from the WTC metro station.
| | |
| --- | --- |
| Location | Trade Centre, Dubai |
| Line | Red line |
| Station code | R22 |
| Fare zone | 6 |
| Preceding station | MAX |
| Following station | Emirates Tower |
| Transfer station | No |
| Dubai Tram connection | No |
| Previous name | No |
Location of World Trade Center metro station
The World Trade Center metro station is located in the heart of Dubai. It's conveniently situated at Sheikh Zayed road, near the Dubai World Trade Center, a bustling hub of activity and commerce.
It is possible to reach the station from any location in Dubai, including well-known landmarks such as Burj Khalifa and Dubai marina, and many more locations. The WTC metro stop is easily accessible by both metro and bus. In addition, if you want to get there more quickly, you can reserve a taxi.
Location: Trade Centre, Dubai
World Trade Center metro station schematic map
At the World Trade Center station, travelers may initially feel confused. However, with the help of a schematic map, they will find that getting around the station is much simpler.
Below you can see the WTC metro station map.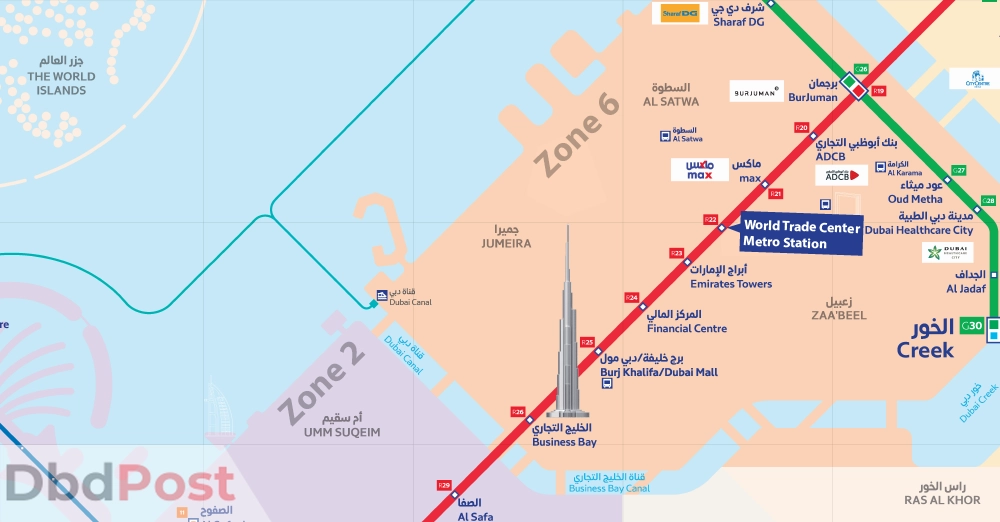 World Trade Center metro station timings
The Dubai metro is one of the world's most efficient transportation systems and has just gotten even better. The metro stations open simultaneously, so it is easy to remember when they open. This way, you can plan your trip better and know when to head to the metro station.
However, the timing of the metro can be changed by RTA depending on special events or other requirements.
The WTC metro station schedule is given below: [1] Government of Dubai, "Metro station opening hour, https://www.rta.ae/wps/portal/rta/ae/public-transport/timetable#DubaiMetro:~:text=Metro%20stations%20opening%20hours(for%20All%20lines)"
| Days | Time |
| --- | --- |
| Monday to Thursday | 05:00 AM – 12:00 AM (Midnight) |
| Friday | 05:00 AM – 01:00 AM (Next day) |
| Saturday | 05:00 AM – 12:00 AM (Midnight) |
| Sunday | 08:00 AM -12:00 AM (Midnight) |
Services and facilities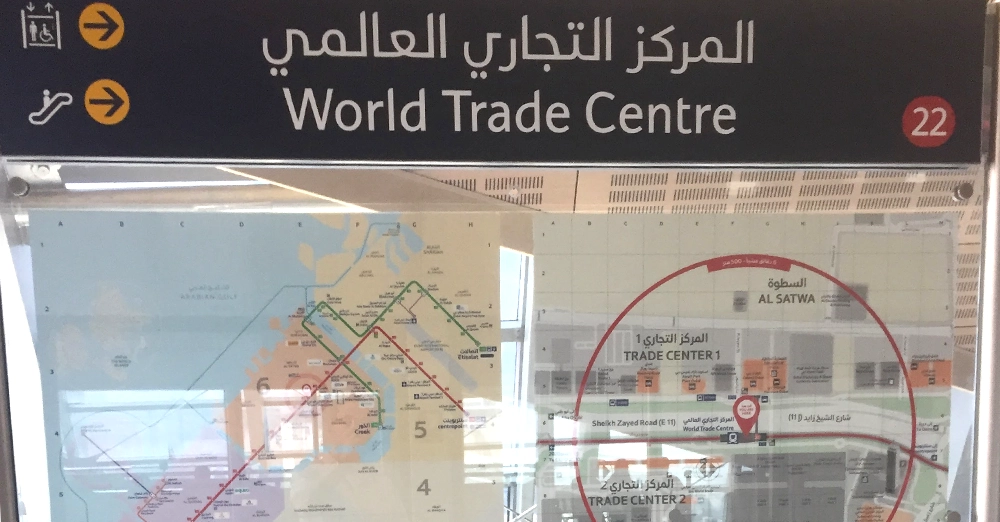 The World Trade Center metro station is designed to be accessible to everyone. This means that the station has many features that make it easier for people with disabilities to get around. You can find these services and facilities throughout all metro stations in Dubai. [2]Government of Dubai, "About the metro, https://www.rta.ae/wps/portal/rta/ae/public-transport/metro/about-metro"
The various services are listed below:
Radio link
In these modern times, it is essential for metro systems to be connected to an integrated radio system. This radio link connects the metro system to emergency services.
Convenient store
Travelers can use a wide range of convenient services available at the station's stores. It's a great place to buy snacks, drinks, newspapers, and magazines before boarding.
Emergency call box
The Emergency call box is an essential component of the Dubai metro and train network. Every station should have an ECB to let passengers get in touch with authorities in the case of an emergency.
Wi-Fi internet
Dubai metro stations provide free Wi-Fi to passengers throughout the metro network. This will help consumers keep updated and connected while traveling.
Services for people of determination
The Dubai metro has accessible features that are helpful for those with physical disabilities. Passengers with wheelchairs or other mobility challenges can easily navigate the station, from the platforms to the ticketing halls.
Restrooms
Metro stations serve thousands of passengers daily, so clean, operating restrooms should be a priority. Having clean and working restrooms in metro stations is essential for the health and safety of passengers, workers, and security personnel.
Attractions near World Trade Center metro station
The WTC metro station in Dubai is home to many notable attractions for locals and tourists alike. There's something for everyone, from world-class hotels to stunning shopping malls in the neighboring skyscrapers. And for those interested in history, there is The Museum of the future, and those interested in sports can go to Dubai sports world.
Here are some popular places to go while you wait for the metro.
1.

Sheikh Rashid tower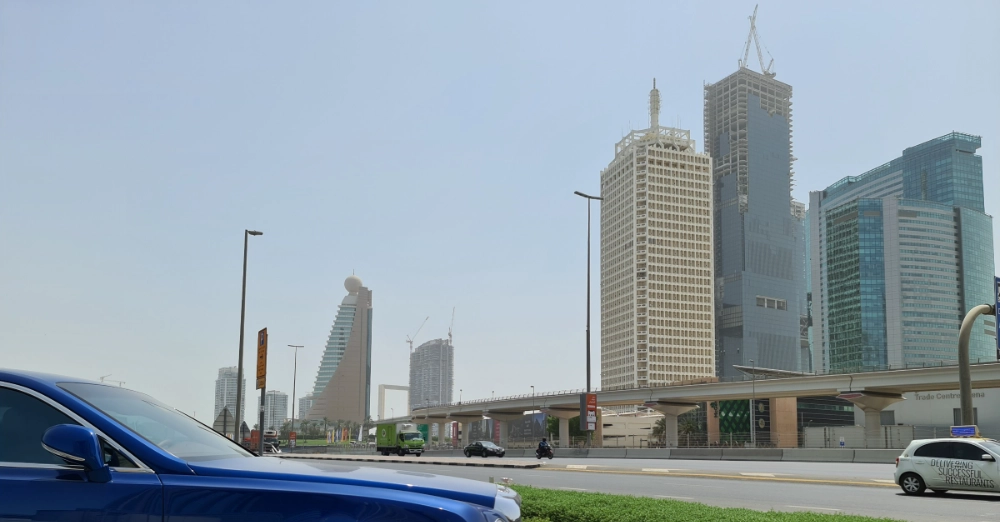 The Dubai World Trade Center tower has been an iconic landmark in the city since 1979. It was originally named Sheikh Rashid Tower and was opened by Queen Elizabeth II as Dubai's first major tower and business center. [3] DWTC, "our story, https://www.dwtc.com/en/about/#:~:text=exhibitors%20and%20visitors.-,Our%20Story,-In%201979%2C%20our"
Moreover, it provides a singular venue for all events and exhibitions, market fairs, and shopping festivals. The tower also features a wide selection of dining options, professional services, and shopping venues. In addition, visitors can take advantage of the numerous entertainment and dining opportunities in Downtown Dubai.
2.

Dubai sports world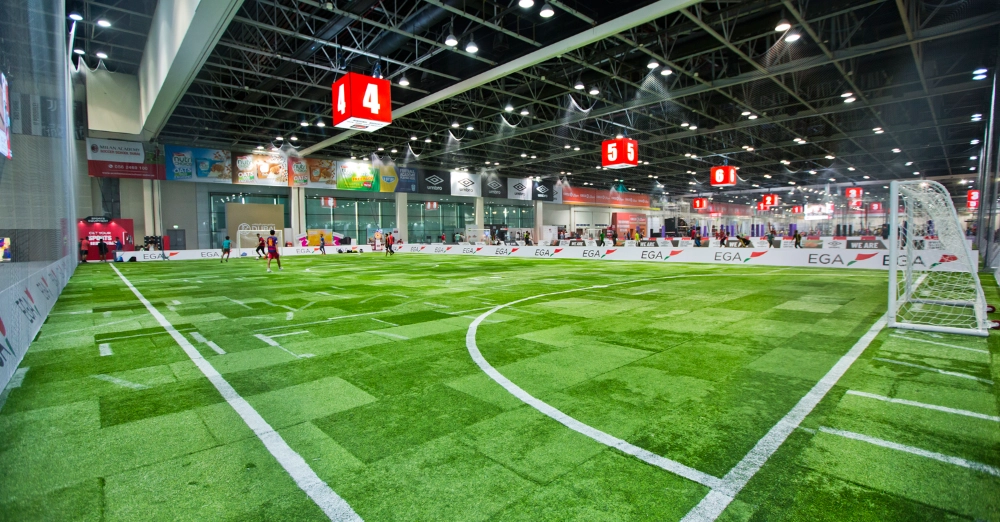 Dubai Sports World is an immense indoor sports complex located in the booming city of Dubai, UAE. In collaboration with the Dubai sports council, the Dubai World Trade Center organizes Dubai Sports World.
In addition, this enormous compound spans a total area of 20,000 square meters. It features cricket pitches, eight basketball courts, volleyball courts, table tennis, badminton, and paddle tennis courts, as well as football pitches.
3.

Museum of the Future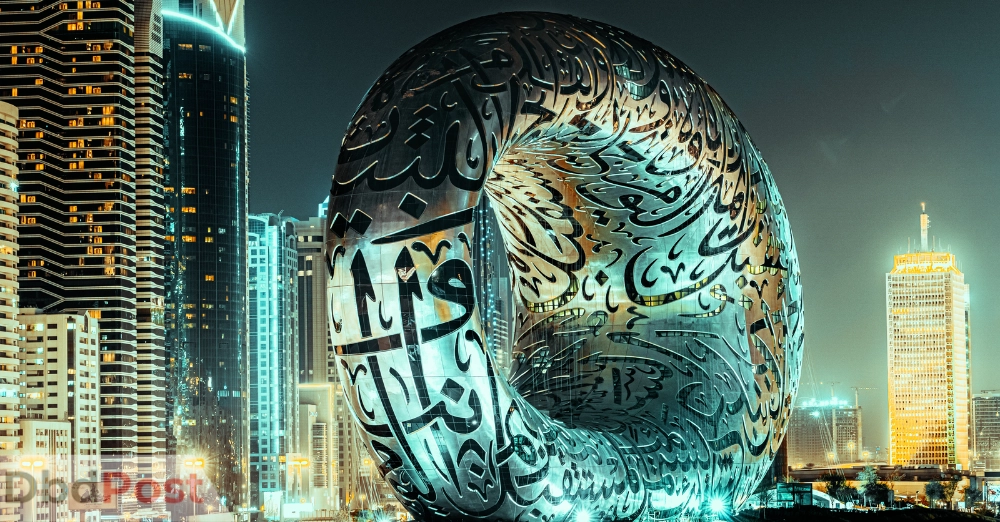 The Museum of the Future is a prime tourist attraction. It represents the institution's dedication to improving the future through innovation and imagination.
In addition, the building is a work of art in terms of architecture and engineering. And it is an optimistic bridge between the past and the future.
Also, the art museum uses advanced technology to create an immersive experience for visitors inside and outside the museum. This includes traditional art forms as well as new, innovative technologies.
Related Info
---
FAQs
Which metro station is closest to Dubai's World Trade Center?
The closest metro station to World Trade Center is Emirates Towers metro station and Al Jaffiya metro station.
How can I get to Abu Dhabi from World Trade Center metro station?
Take the red line from the World Trade Center metro station to the Ibn Battuta metro station. Then, you can transfer to the E101 bus that will take you to Abu Dhabi central bus station.
What time does Dubai's first metro to World Trade Centre arrive?
Which bus station is near the World Trade Centre metro station?
The Trade Center metro bus stop is the bus station nearest to the World Trade Center metro station. This location is serviced by the 21, 98E, F11, and F28 bus lines.
What metro line goes to World Trade Center?
The World Trade Center is accessible through the metro's red line. The metros depart from several metro stations, including airport terminals and other stations.
Final thoughts
The Dubai metro is a quick and efficient way to get around the city, and the World Trade Center metro station is a convenient option for those who need to catch a train in Deira. The station provides quick access to several of the city's most popular destinations, including the Dubai mall, Burj Khalifa, and the Dubai museum.
In addition, the WTC metro station is also a great option for those who want to avoid traffic congestion and save time. With its easy accessibility and convenient location, the WTC metro station is a great choice for anyone who needs to catch a train in Deira.


Arijit Negi is an expatriate living in Dubai for 18 years. He completed his degree in Master of Arts in Journalism from the University of Mumbai. Arijit focuses on providing helpful guides and information for ex-pats living in UAE and visitors to the UAE.