Set in a prime location on the eastern coast of the UAE, Fujairah beach is nothing short of a paradise for beach lovers. Whether you're looking for a romantic getaway or an action-packed family holiday, there is something to suit everyone.
The beautiful mountains in the west and the Gulf of Oman in the east border Fujairah beach. The area is crowded with tourists during the day and is brightly lit at night as the sun sets. People at this beach can enjoy various activities, hotels, and restaurants and visit nearby attractions.
Whether you prefer to stay for the night or linger for two days, Fujairah public beach has something for everyone. Promising beautiful views, unique activities, and plenty of opportunities to relax, in the beach is sure to be a memorable experience.
We have worked hard to compile this guide and ensure you get the best out of your stay here and create fantastic memories at the beach.
Quick info about Fujairah beach
Before moving on to the activities and deal that you can explore on the beach, let's go through a quick overview of the beach in a few points first.
This beach is located on the eastern coast of the UAE.
The beach is home to the waters of the Gulf of Oman.
The beach address is Al Faseel, Fujairah, United Arab Emirates.
The beach faces the east, so you can catch the sun rising from the horizon. Similarly, the sunset sets behind the mountains in the west.
From downtown Dubai, this beach is located just under 130 km. It takes about one and a half hours to get there by car.
Average summer temperatures hover between 30°C and 40°C. Meanwhile, it is 16°C to 30°C during winter.
Best of Fujairah beach
Take a look at the best activities, restaurants, and hotels near the beach:
Best hotels near Fujairah beach
Best things to do in Fujairah beach
Snorkeling
Swimming and sunbathing
Picnic
Best attractions near Fujairah beach
Sheikh Zayed Grand Mosque Fujairah
Fujairah Bull Fighting
Fujairah Museum
Hotels and resorts near Fujairah beach
There are a lot of exotic, luxurious hotels around UAE, and the emirate of Fujairah is no exception. You will find both luxury and budget-friendly Fujairah beach resorts and hotels. Have a look at some of them: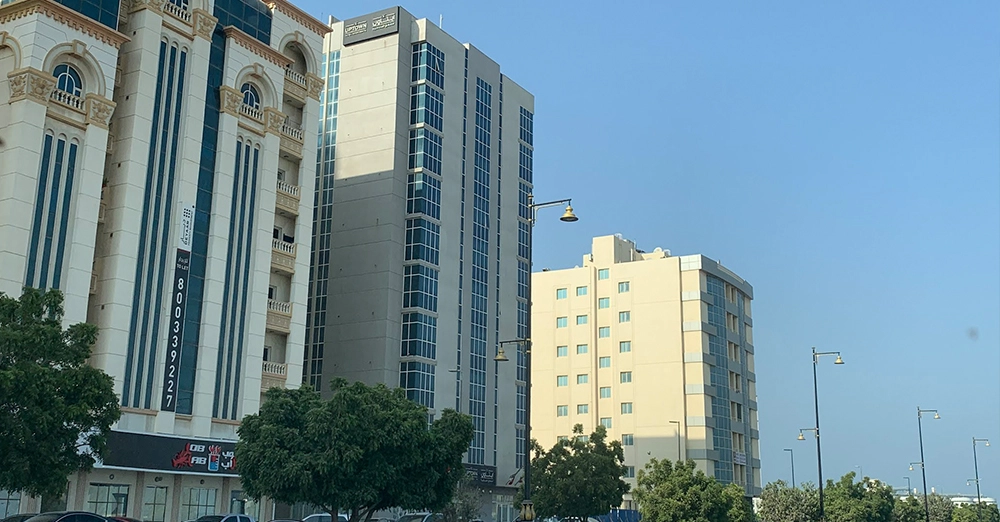 The Uptown Hotel Apartment is the perfect choice if you're looking for great value for money. Their rates are highly affordable, with rooms starting from under $75.
Each room comes fully equipped with a TV, free Wi-Fi, a fridge, a desk, and air conditioning. Additionally, a fully equipped kitchen is also accessible to cook anything you like.
All rooms also have private bathrooms with showers, hairdryers, and wardrobes. Moreover, there is a gym on-site for exercise during your stay.
To top it off, they also include a continental breakfast each morning to start your day. With such features at such an unbeatable price, you will find the best balance of comfort and affordability here.
Book a room: The Uptown Hotel Apartment
The White Villa hotel in Fujairah is an ideal holiday home for friends or family looking to travel together. It boasts four generously spacious bedrooms, each with its bathroom and large living areas fully stocked with all the necessary amenities for a comfortable stay, such as air conditioning and free WiFi.
The view of the pool from the balcony is breathtaking. Plus, it has exclusive beach access and an array of outdoor features – from a children's playground to a BBQ area – you can enjoy activities both within and outside the villa. And if you want to explore further, the hotel's proximity to the beach means it's only a few minute walk away.
Book a room: The White Villa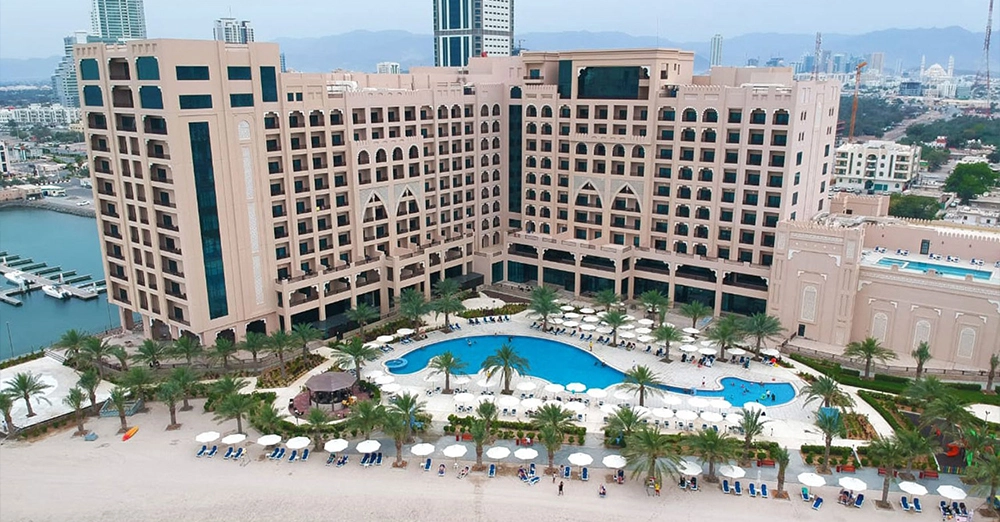 Al Bahar Hotel & Resort, located 2 km from the beach, is a 5-star hotel. They offer amenities such as a restaurant, private parking, an outdoor swimming pool, and a fitness centre.
In addition, guests will also enjoy a private beach area complete with a shared lounge and garden. Other services include a 24-hour front desk, room service, and currency exchange.
They offer air-conditioned rooms with a desk, kettle, safety deposit box, TV, and a private bathroom. Some rooms also include a kitchenette that includes a microwave, fridge, and minibar.
Moreover, guests can enjoy a buffet breakfast at the hotel every day. Lastly, other facilities at the resort include a children's playground, sauna, hair salon, and business centre.
Book a room: Al Bahar Hotel and Resort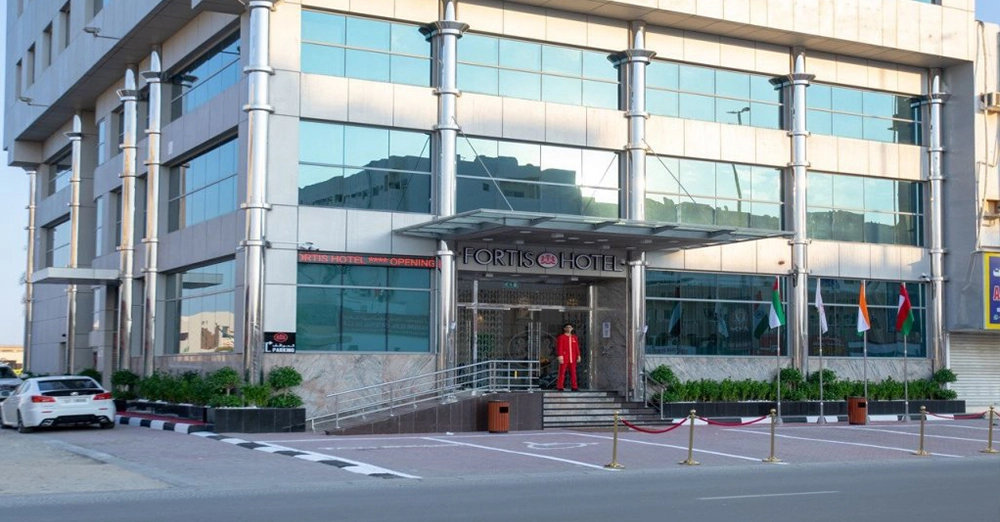 Fortis Hotel, a 4-star hotel in Fujairah, offers all the amenities you need for a perfect stay. Whether you're travelling alone or with family, the hotel features comfortable family rooms and a sun terrace for a comfortable stay.
The on-site restaurant serves up delicious dishes, including a continental or buffet breakfast of your choice. And to stay active during your stay, their outdoor swimming pool and fitness centre are both great spots.
You can also use their 24-hour front desk, room service, and currency exchange services. Sauna access, ironing service, and business facilities like fax and photocopying are available on-site.
Book a room: Fortis Hotel Fujairah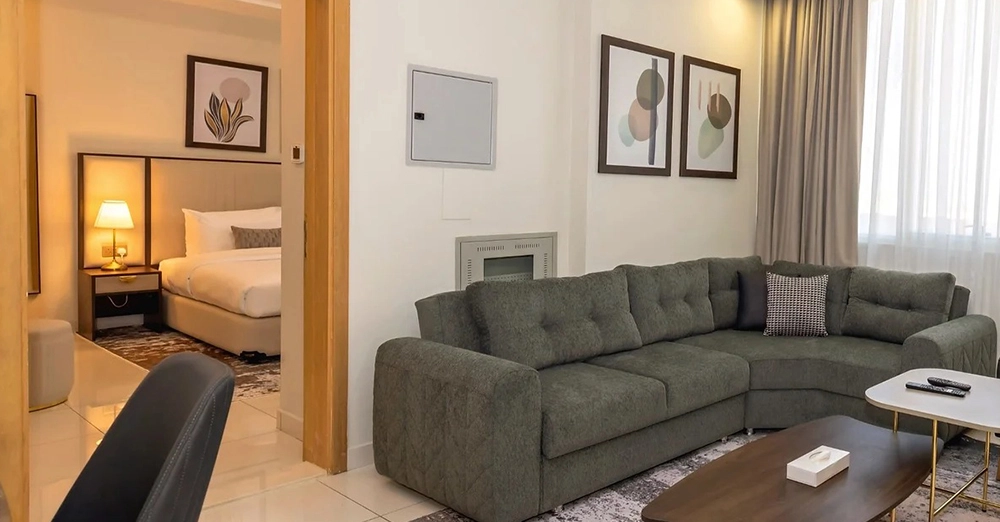 You will have all the comforts of your home at this apartment hotel in Fujairah near the beach. At Platinum Coast, you will live in a cosy apartment with everything from a kitchen to a living room and two bathrooms.
Each kitchenette includes a refrigerator, an oven, a stovetop, and a microwave to prepare and store meals. Laundry service, housekeeping, front-desk safe, and 24-hour front desk are available for all guests.
And for entertainment, each apartment is equipped with a TV and free Wi-Fi. You'll never want to leave without an outdoor pool, concierge services, free parking, dry cleaning, and great dining options available on-site.
Book a room: Platinum Coast Hotel Apartments
Top attractions near Fujairah beach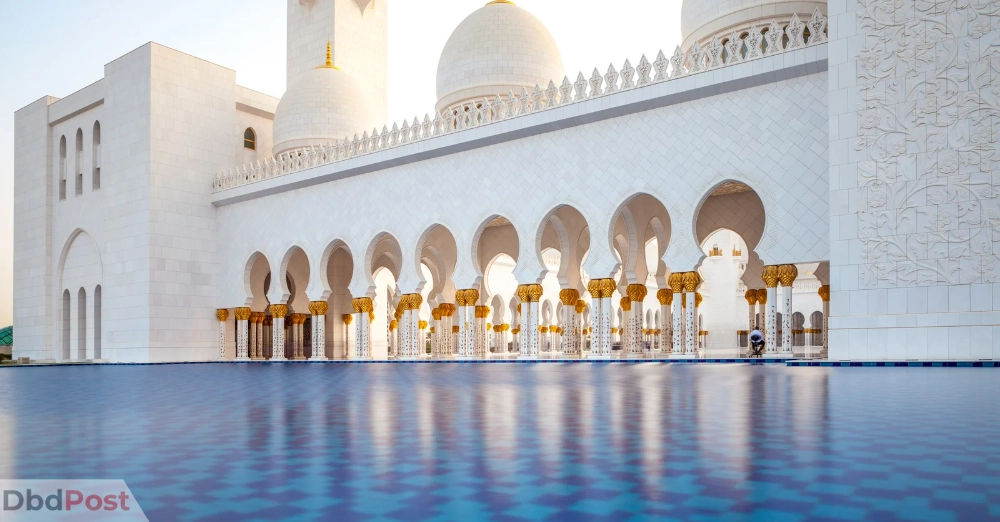 While visiting the beach, you will get to observe some other interesting places nearby. Here is a list of the best places to visit and things to see around the Fujairah open beach.
1.

Sheikh Zayed Grand Mosque Fujairah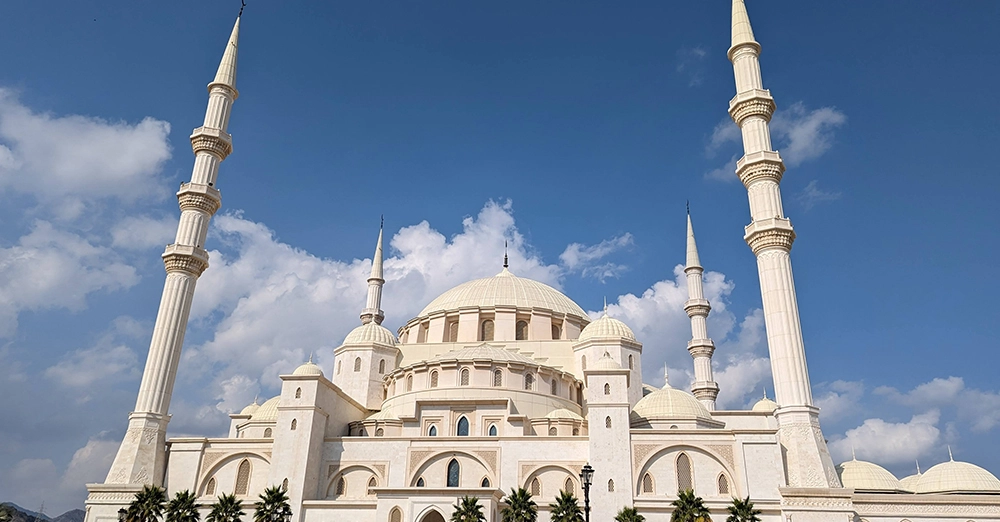 Sheikh Zayed Grand Mosque in Fujairah is an architectural marvel that's not to be missed. Its beauty will surely leave you amazed by its gleaming white marbled walls, exquisite carvings, and Persian designs.
As one of the most popular tourist destinations in the area, it takes only 10 minutes by car to get there from the nearby beach, providing a swift and comfortable journey.
At Sheikh Zayed Grand Mosque, all details were taken into account, making an impressive building that offers remarkable beauty for all admirers who take their chance to visit this place.
Map: Get directions
2.

Fujairah Museum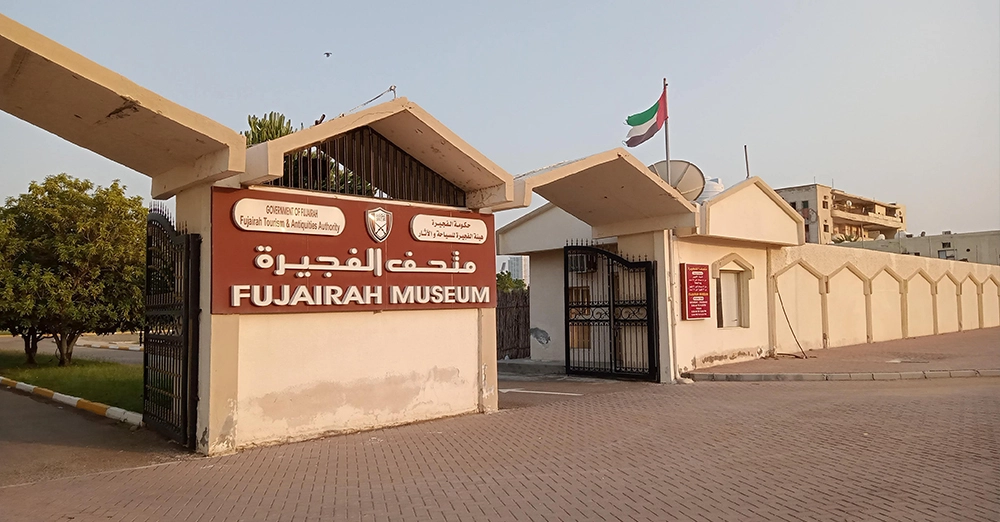 There is no better place to learn about this area's ancient culture and traditions than the Fujairah Museum. It is just a 6-minute car ride from the beach, so you won't waste time travelling.
The museum has many artifacts, including pottery, jewellery, coins, and weapons from different eras – each telling stories about the region's past.
Map: Get directions
3.

Fujairah Bull Fighting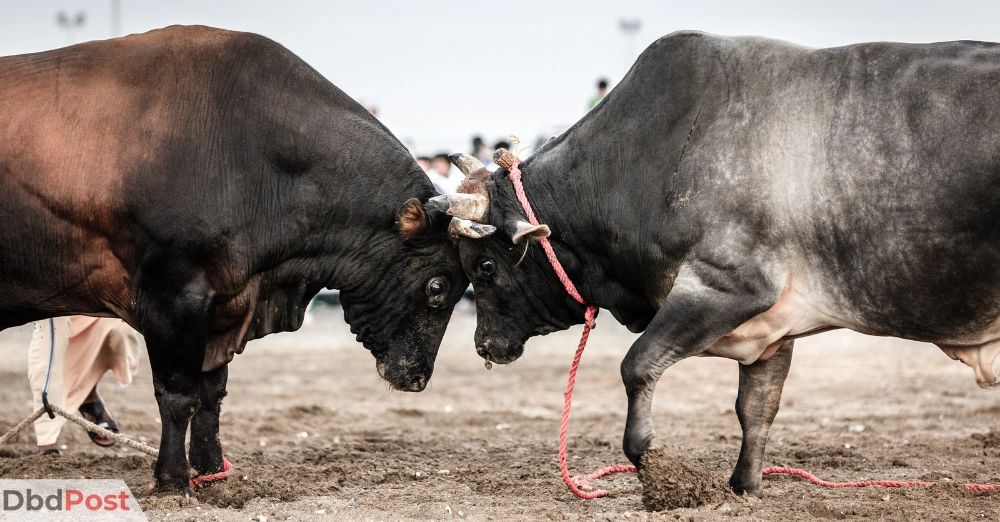 Have you ever been to a bullfighting event? If not, we highly recommend visiting this location in Fujairah, where intense bullfighting takes place.
This is an old Emirati tradition where two bulls battle for a few minutes. The fighting pits are crowded with locals and tourists who have all this way to watch the spectacle unfold. And don't forget to capture the moment with your camera.
Map: Get directions
Restaurants near Fujairah beach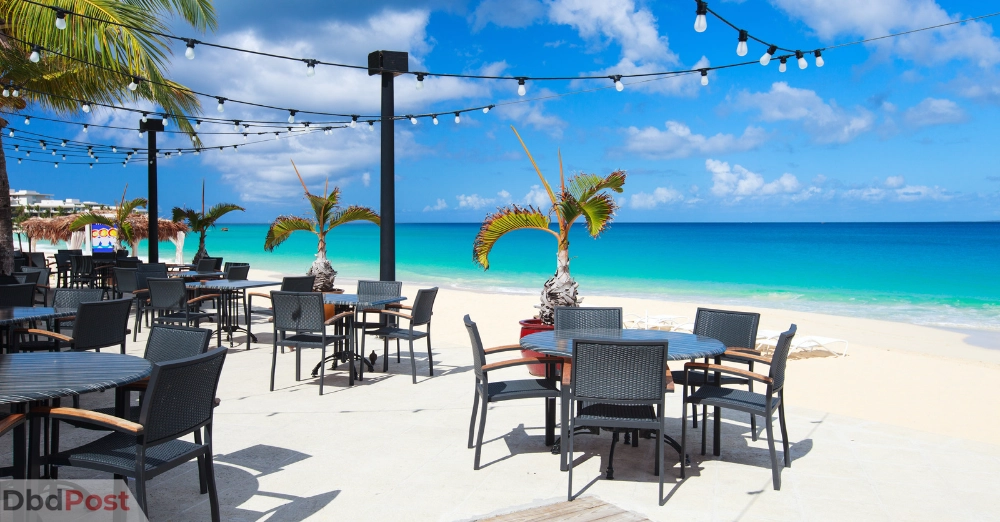 Here are the best restaurants near the open beach in Fujairah where you can find all kinds of heavy meals and snacks:
1.

Crepes and Burgers LLC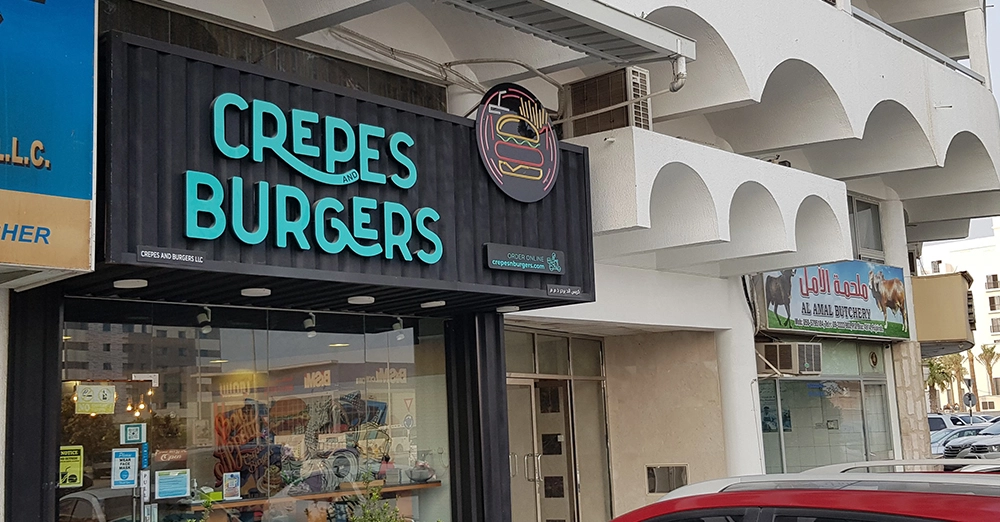 Crepes and Burgers LLC is the place to go if you're looking for delicious food and drinks near the beach. From desserts like cheesecakes and hot wings to heartier meals like burgers and shrimp, their diverse menu offers something for every tastebud.
Even better, their food options are pretty affordable, ranging from just AED 6 for organic black tea to AED 90 for a classic meal, including two burgers, three soft drinks, and chicken pasta. [1]Chatfood, "Crepes and Burgers, https://order.chatfood.io/crepes-and-burgers/menu"
Even if you're on a budget, you can still get your hands on a tasty dish or two at an unbeatable price of around AED 35. Plus, they are open from 12 PM through 1 AM from Saturday to Wednesday and until 2 AM on Thursday and Friday – perfect for late-night takeaways.
Map: Get directions
2.

The Sailors Restaurant & Cafe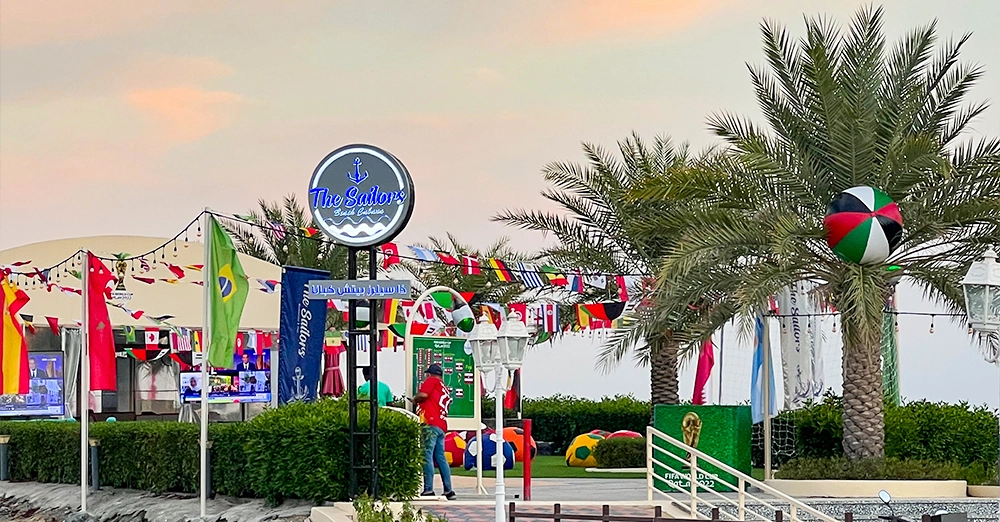 At this restaurant, you will experience exotic food items that are presented impeccably and tastes fantastic. They offer savoury seafood platters, risotto, Mediterranean cuisine, crepes, pizzas, and many vegetarian dishes.
This cafe is a great place to have lunch or dinner with family as they also provide a children's menu. The prices range from AED 14 to over 150, depending on your chosen dish.
Map: Get directions
3.

Hooked Seafood Restaurant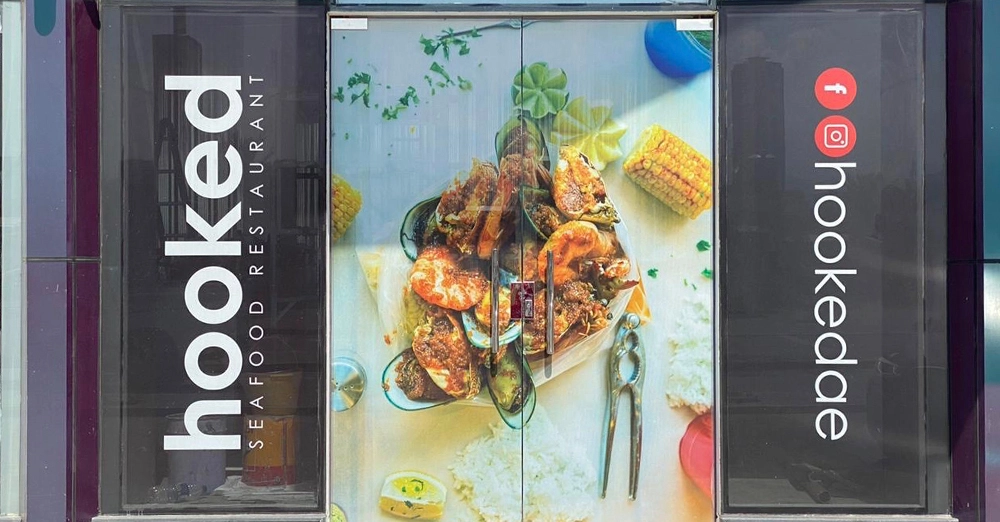 Hooked offers exquisite flavors that bring the essence of Louisiana to your plate, making it the perfect spot for whatever occasion your group may have. Their modern industrial setting adds even more appeal to the restaurant, allowing you to create a memorable experience.
Whether a private function or a business meeting, they provide party halls, entertainment rooms, and karaoke rooms so you can customize the event perfectly.
Map: Get directions
Things to do at Fujairah beach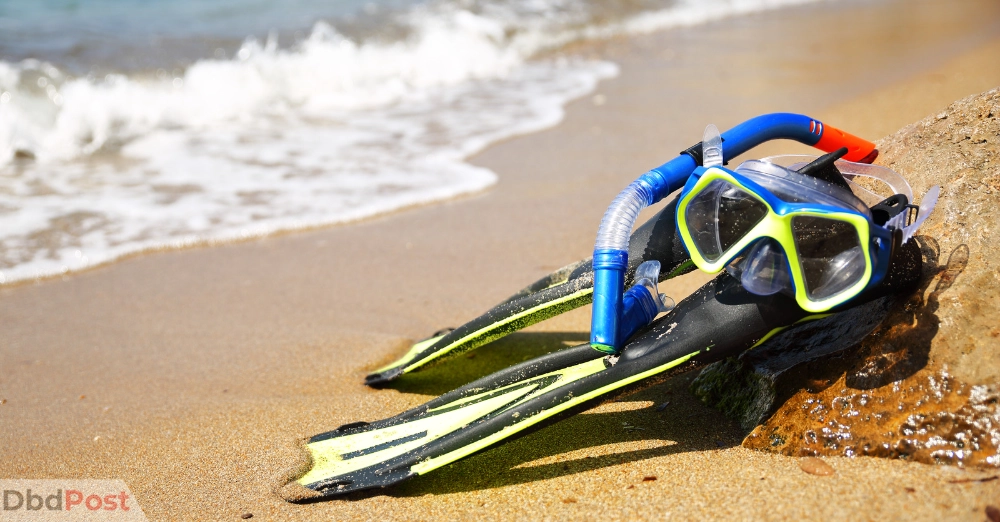 The public beach in Fujairah is sprawling with plenty of tourist activities. These activities can be done either individually or as a group. Here are the best activities to be a part of at the beach:
Stroll along the beach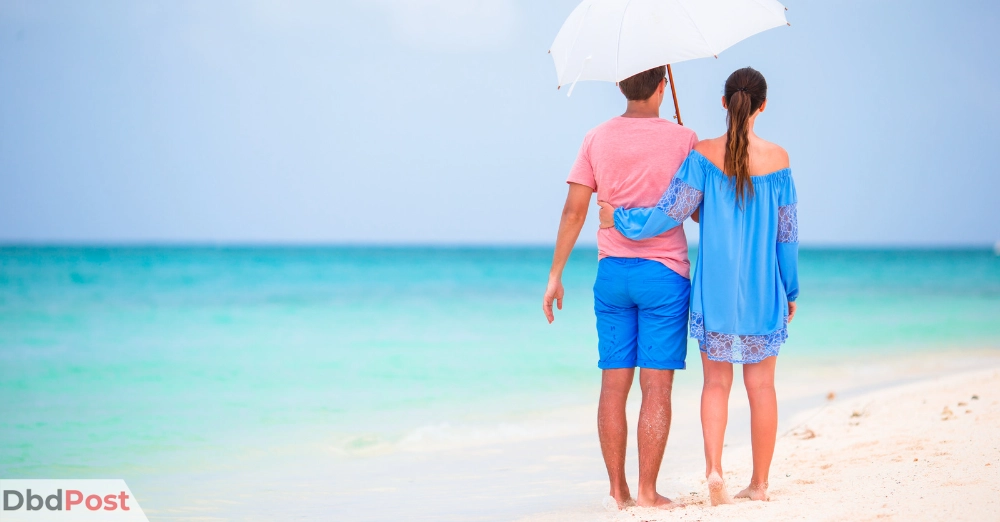 This beach is one of the best in the UAE, with soft sand and crystal-clear water. It is a great place to just walk along the shores and take in the stunning views of the sea and the bustling activities all around.
Swimming and sunbathing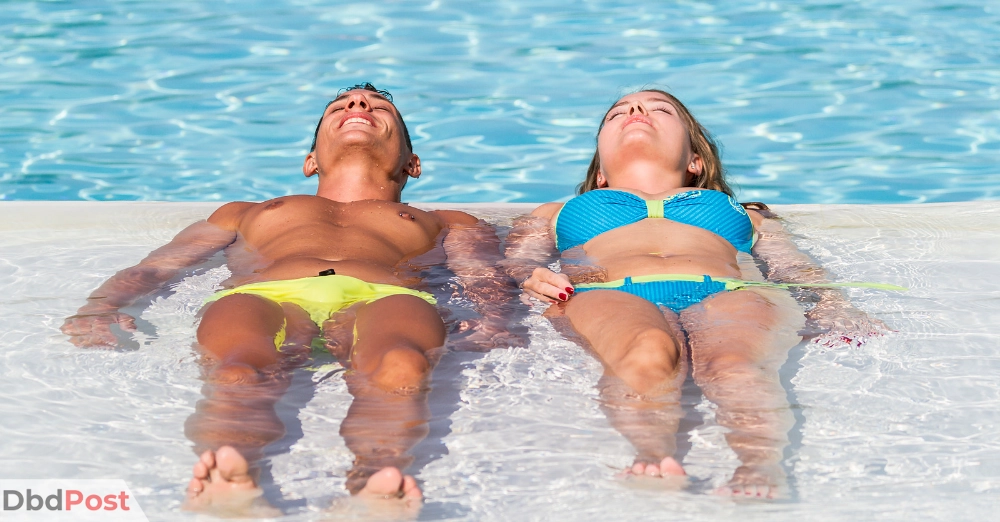 You can go to multiple places to swim or lie on the beach. You will enjoy swimming in the cool water if you visit the beach when the sun is hot. Winters are the best time for sunbathing because you are less likely to get sunburned. But summers are still good; make sure to put on sunscreen.
Picnic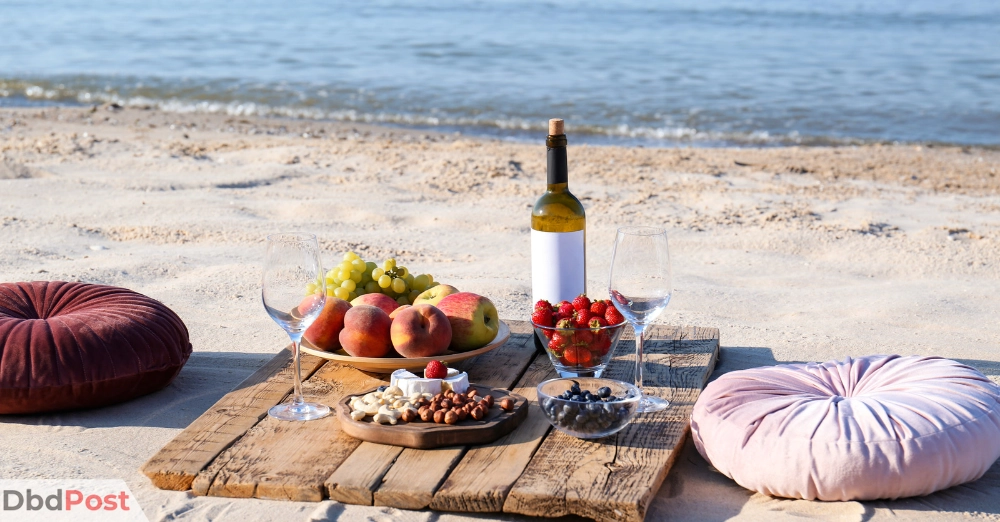 There are many grassy fields and open beach areas in the beach for going on a picnic. You can enjoy quality time with your family on the sandy beach or the grass.
Snorkeling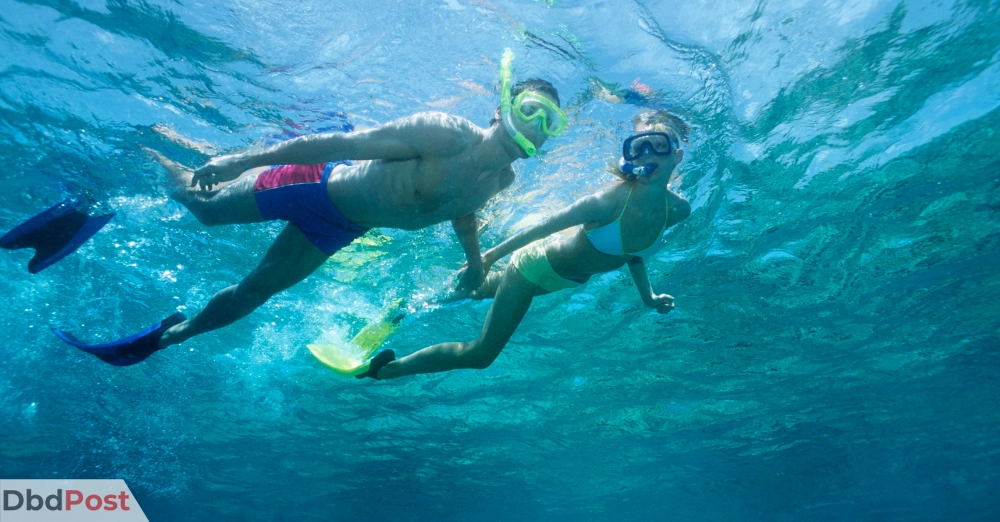 Fujairah's corals and crystal clear waters create a perfect combination for snorkeling. There are plenty of places that can take you snorkeling and deep diving. Don't worry if you don't know how to swim – they will guide you through it all.
You will see colorful aquatic species and underwater scenery of the corals unlike anywhere else in the country. People from Dubai and Abu Dhabi visit Fujairah's mesmerizing underwater world.
Vibe at evening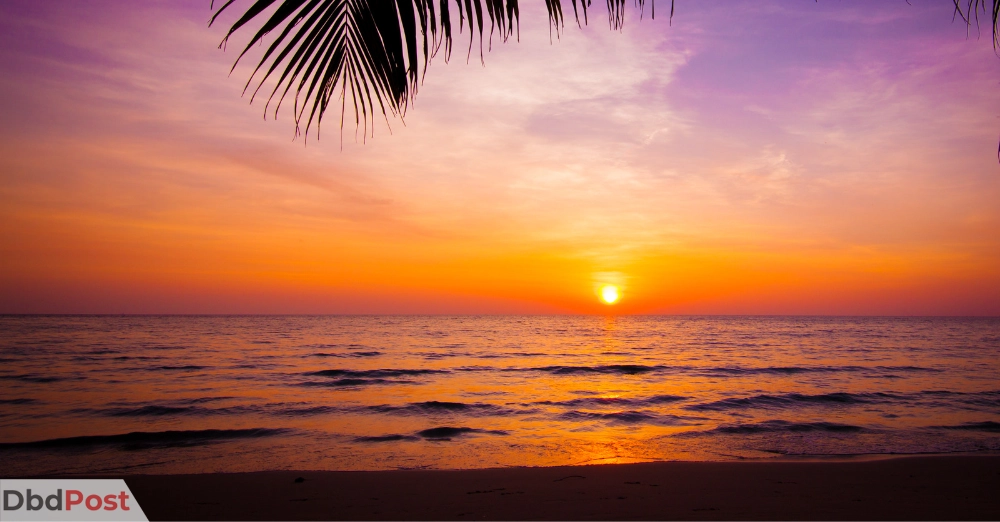 After sunset, the evening time at this beach is something special. The sparkling lights will enchant you under the clear, dark skies. The whole place comes alive with all the restaurants, cafes, and other businesses opening their colorful decorations. You can't miss out on experiencing the nightlife there.
Flight deals to Fujairah beach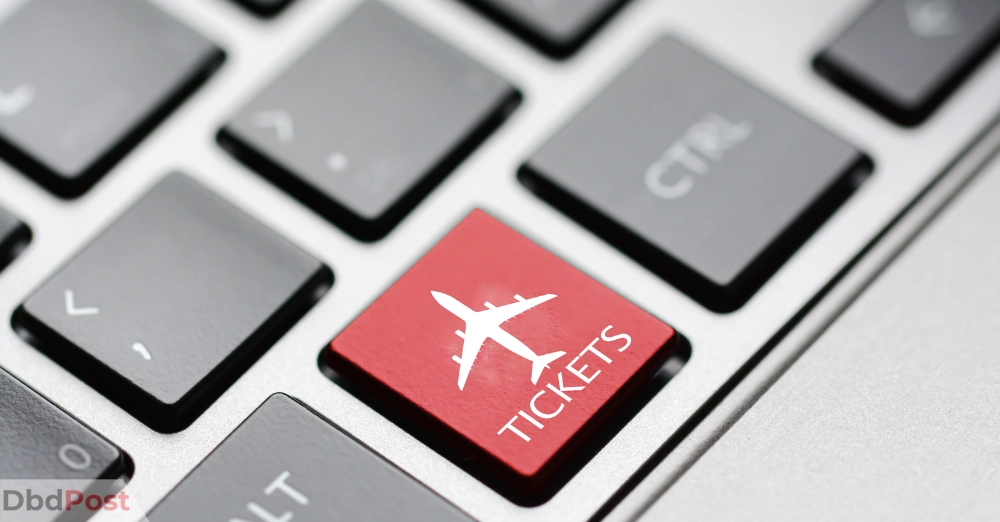 Airfare tickets can be pretty costly these days, but with the help of flight comparison websites, it's possible to save hundreds of dollars. These user-friendly ticket aggregator systems display a vast selection of fares and prices from various airline providers, making finding the best deal easier.
You can quickly compare different options by entering the desired destination and dates to find a reasonable fare that fits your criteria.
The following websites are the best for finding cheap airfare to the UAE.
The best flight deals comparison website overall
Incredible customer support
It shows you a very high number of search results
Plenty of in-depth search filters
Very good at displaying international flight deals
One of the most expansive search engines
Displays fares for lesser-known airlines
Highly relevant search results
Amazing customer service
Displays search results in quick succession
Most affordable airfares are displayed on the calendar
Fujairah beach travel tips
When traveling to Fujairah beach, knowing the following tips can make your trip a far better experience: [2]UK Government, "UAE local laws and customs, https://www.gov.uk/foreign-travel-advice/united-arab-emirates/local-laws-and-customs"
Wear light, comfortable clothes & shoes, as temperatures can be pretty hot during the day.
Bring plenty of sunscreens and reapply often. Similarly, wear a hat or sunglasses to protect your eyes from the sun.
Drink plenty of water to stay hydrated.
If you want to avoid crowds, plan your trip for the weekdays. The beach can get quite crowded on weekends.
Renting a car is the most convenient transportation option. Book your rental car in advance to get the best rate possible.
Not all places accept credit cards, so bringing some cash with you is better.
Dress conservatively when you are traveling to Fujairah public beach. It shows that you respect Fujairah's traditions.
Don't forget to take your trash with you when you leave, or throw it in a designated spot.
Bring your camera.
Best time to visit Fujairah beach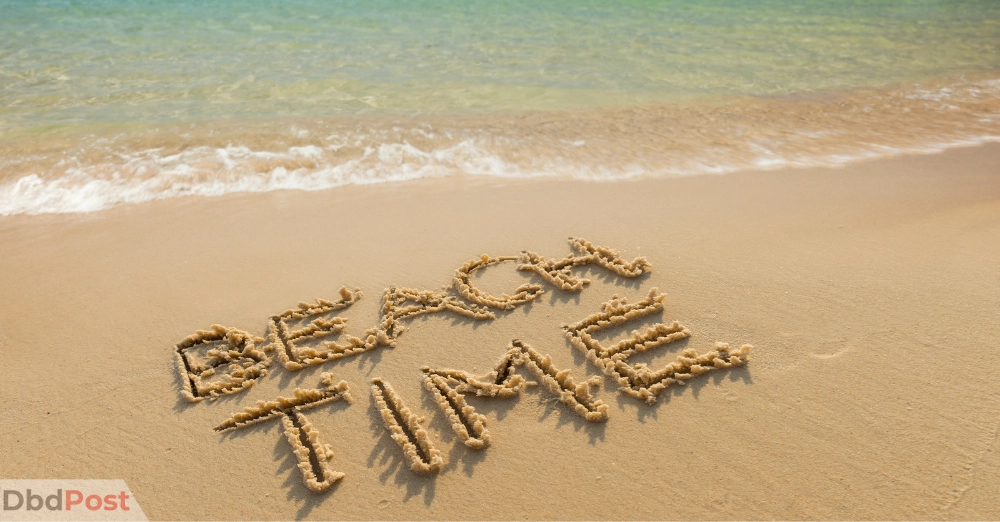 The best time to visit Fujairah beach is between November and March. The weather is cooler and more pleasant during these months, so it is perfect for outdoor activities and exploration.
Also, the best time of the day at the beach is certainly in the evening. The place is sprawling with people doing various activities, and there is no better time to take in the colorfully-lit beachside sights.
However, temperatures can get uncomfortably high from May to September, so planning your trip accordingly would be wise.
How to save money on Fujairah beach?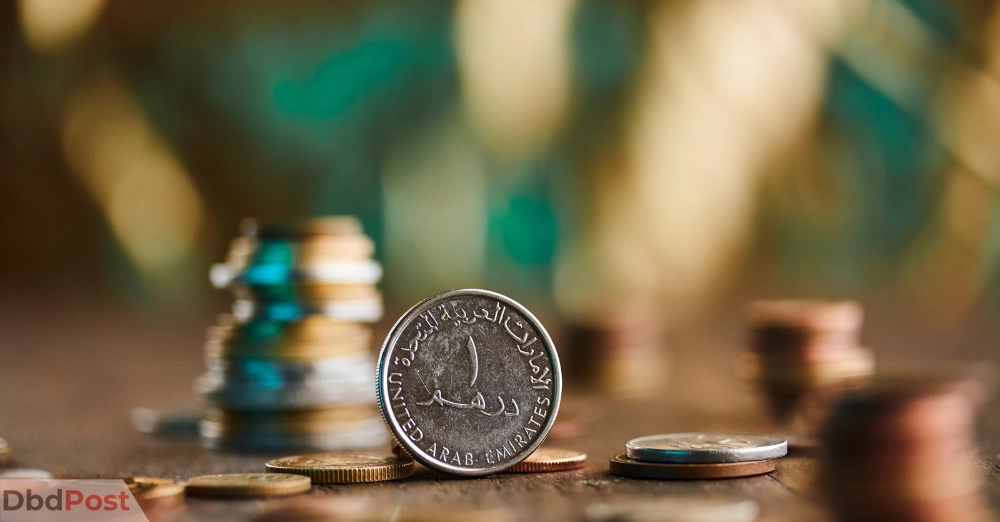 Traveling to the beach can often be expensive, but you can save some money with a few tricks up your sleeve.
Accommodation is one of the most significant expenses associated with going to the beach, so it's essential to research and find out which hotels offer the best deals and comfortable beds. If the plan is to fly there, comparing flight prices is necessary as you could save a lot of money.
There are always ways of being cost-efficient when planning a beach vacation – all you need is a bit of resourcefulness.
See the best affordable hotels near this beach and learn how to find the best flight deals below.
Book affordable hotels
To save money on hotels, feel free to book any of the following hotels and resorts:
Compare flight tickets
To get the most affordable airfare on your flight to Fujairah, use these websites as a resource:
If you want to save even more money, following these tips in addition to the ones above will help:
Find deals and offers online to see the most competitive prices.
Save money on food and drinks by bringing your own to the beach.
Dine at the cheaper local restaurants, not the trendy cafes.
Fujairah beach map
Related Info
---
FAQs
Does Fujairah have a beach?
Yes, Fujairah has many beautiful beaches ideal for swimming, sunbathing, and other activities. Examples are the Fujairah public beach, Al Aqah beach, and Dibba beach in Dibba, Al Fujairah.
How many beaches are there in Fujairah?
There are more than five amazing beaches in Fujairah. The Fujairah beach is one of the better ones. 
Which ocean is in Fujairah?
Fujairah is located on the shores of the Gulf of Oman. This Gulf is part of the Indian Ocean. 
Can you drink alcohol on Fujairah beach?
You can not drink alcohol while outdoors in Al Fujairah. You must only do it at restaurants, bars, or your accommodation. But sometimes, hotels or restaurants may not allow alcoholic beverages at all.
Is Fujairah worth visiting?
Yes, Fujairah is completely worth visiting. There are many places to see, from the open beaches to historical sites like the Fujairah museum and Grand mosque.
Final thoughts
Exploring the lesser-known Fujairah beach in the UAE is a truly unforgettable experience. Whether you're looking for a relaxing day of swimming or an adventure dive exploring the colorful coral reefs, there's something for everyone.
When planning your trip, consider transportation options, budget, and time of year. Due to the climate of the UAE, activities may be limited during certain times of the year.
However, if you plan correctly, there is much to enjoy and explore. And after all your outdoor adventures, you can always find plenty of great restaurants or relax at one of the local hotels near Fujairah public beach.
Most importantly, don't forget to take your camera!