Al Bateen beach is an ideal tourist destination for a perfect holiday. Al Bateen also offers great deals for travelers on a budget so you can have a great time without breaking the bank.
Al Bateen Abu Dhabi beach offers activities like sailing and sunbathing on its stunning beachfront. You can also taste a variety of international and local cuisine. In addition, there are plenty of fun activities to keep even the busiest explorer occupied.
Our team went on a fun adventure to make this Dbd beach guide. We visited places near the beach and tried some activities. We also asked for reviews from people who have been there before.
After an extensive search of tweets, Instagram posts, and websites, we compiled this ultimate guide to the beach. We gathered everything from hidden beach activities to insider tips, ensuring you have everything to know about this beautiful beach.
Quick info about Al Bateen beach
Al Bateen public beach is a fantastic place for a vacation. Now, let's look into some quick info about the beach.
The Emirates wildlife authority awards the beach the blue flag.
You can watch Hudayriat Island and its bridge west of Abu Dhabi from the beach.
The beach has free entry and lots of fun things to do.
You can go beachgoing, kayaking, swimming, fishing, and waterfront picnics.
Plus, you can even get food and beverages at outlets there.
And it's nice to know you can also use the washrooms, changing rooms, and showers anytime.
Plus, it doesn't matter what time of year you go because Al Bateen is open all year round.
Best of Al Bateen beach
Best things to do in Al Bateen beach
Best hotels near Al Bateen beach
Best attractions near Al Bateen beach
Things to do at Al Bateen beach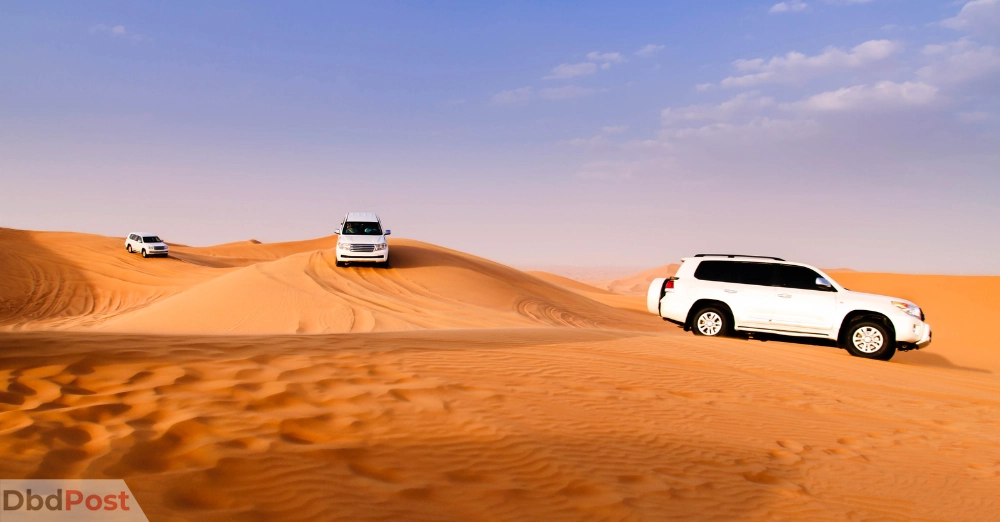 You can swim in the clear blue waters or relax on the soft sand. And if you're feeling extra adventurous, you can take a desert safari or hop on one of the bus tours. In addition, the beach offers sights and sounds you won't find anywhere else.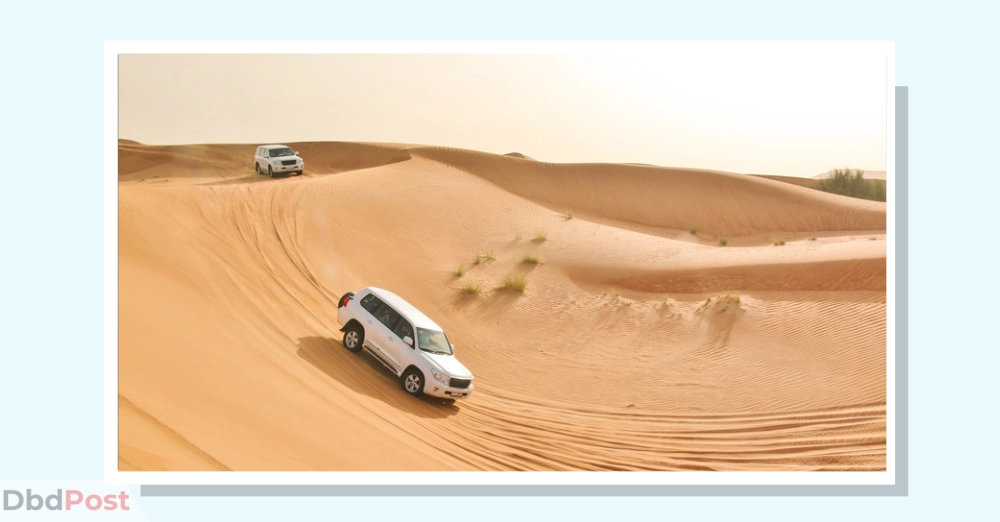 You can explore the beautiful deserts in Abu Dhabi as a morning or evening safari option. Moreover, going dune-bashing in a 4×4 car feels fantastic, and you can even try sand boarding and quad bike riding. At the campsite, they will welcome you with dates, Arabic coffee, and much more.
Plus, you can have fun with different activities like henna painting, sheesha smoking, and belly dancing. Also, don't forget to enjoy a delicious midnight buffet dinner. And if all this isn't enough, they would even pick you up and drop you off from your hotel.
Book now: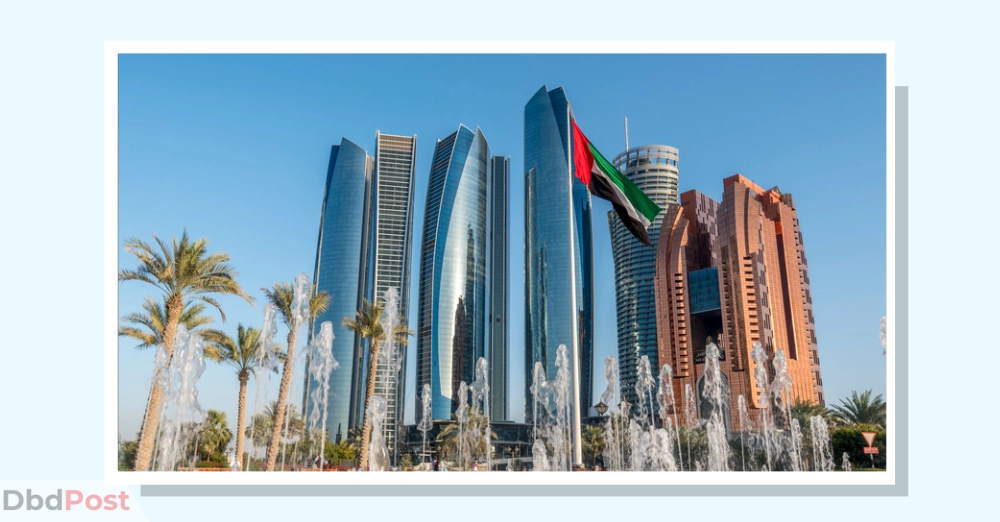 If you a first-time visitor to Abu Dhabi? If so, you can enjoy a full-day private tour of this fantastic city and all the must-see attractions.
Plus, you'll have a great time in your comfortable, climate-controlled vehicle with Wi-Fi and complimentary bottled water. Moreover, the highlights include Sheikh Zayed Grand Mosque, Heritage Village, and Yas Island. Best of all, you'll get picked up and dropped off anywhere in Abu Dhabi after your tour.
Book now: Abu Dhabi private city tour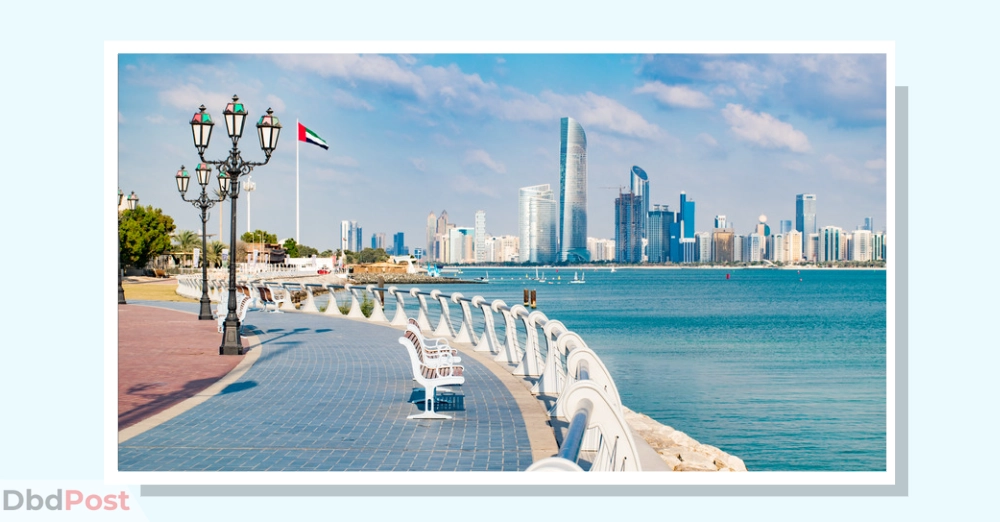 On the Abu Dhabi tour, you'll visit impressive landmarks like Sheikh Zayed Grand Mosque, The Corniche, and Qasr Al Watan Palace. Women visitors also get to wear dresses with scarfs called Abayas while entering the mosque.
You will go in a modern, air-conditioned car with a licensed professional guide who will make your journey special. Plus, you will get cold mineral water on the way, so you don't have to worry about staying hydrated.
As a bonus, your tour ticket includes entrance to the famous Etihad Towers. The tour ends at bustling souks with lots of bargains like gold jewelry and fresh dates.
Book now: Abu Dhabi sightseeing tour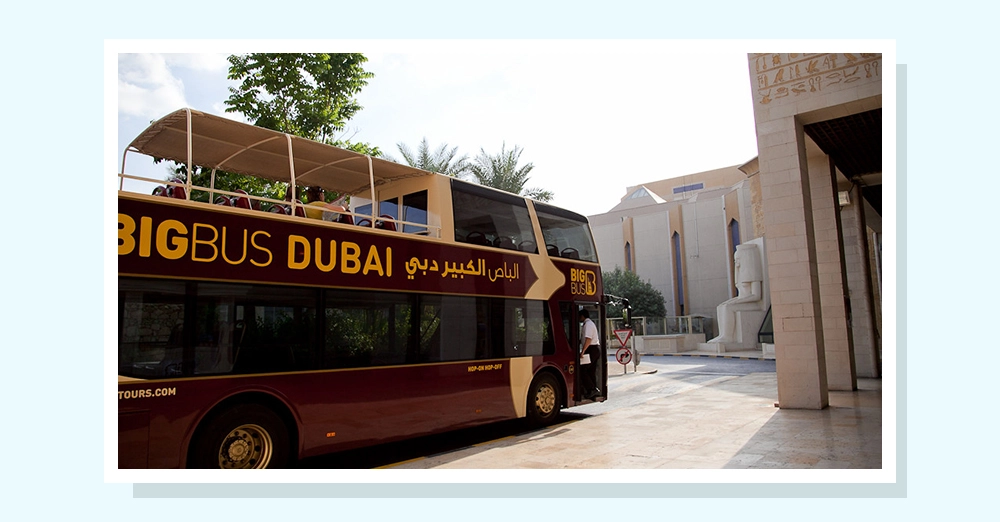 Get around and explore the beautiful sights on an extensive bus tour. Choose from 1, 2, or 5-day tickets for these open-top buses that offer amazing panoramic views with plenty of time for photos. Listen to onboard commentary in one of the eight languages as you ride along.
Some must-see destinations are Sheikh Zayed Grand Mosque and Heritage Village. With 14 convenient stops, it's easy to hop off and try some local eats before continuing your journey.
Book now: Big bus Abu Dhabi hop-on hop-off tour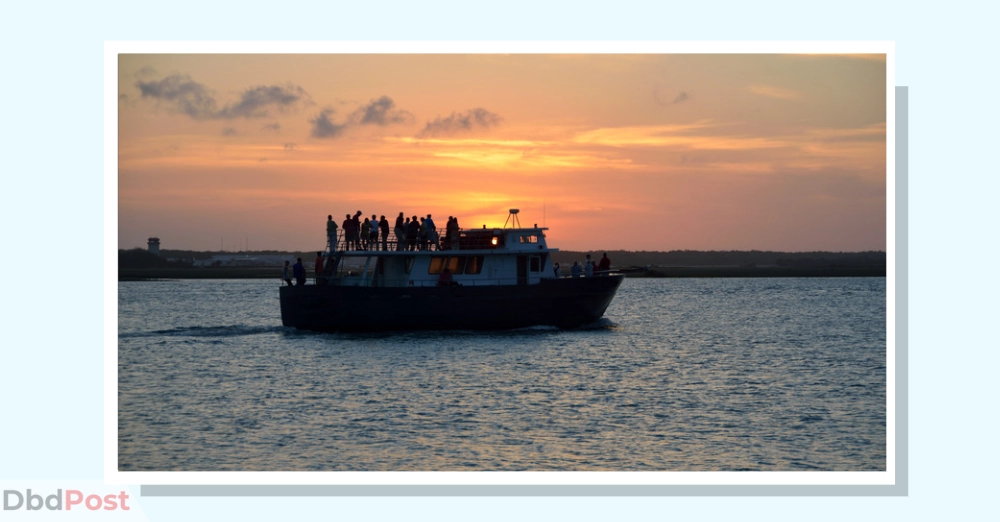 A sunset cruise from the Al Bateen resort is the perfect activity for families and friends to enjoy a gorgeous Persian Gulf sunset. Moreover, up to eight people can fit on each boat with comfort.
You'll pass by some of Abu Dhabi's most impressive landmarks, such as the Emirates Palace hotel and the Presidential Palace. Plus, you can get free tickets to visit Qasr Al Watan and Etihad towers. Not only that, but water and soft drinks are included in the package.
Book now: Sunset cruise from Al Bateen resort
Top attractions near Al Bateen beach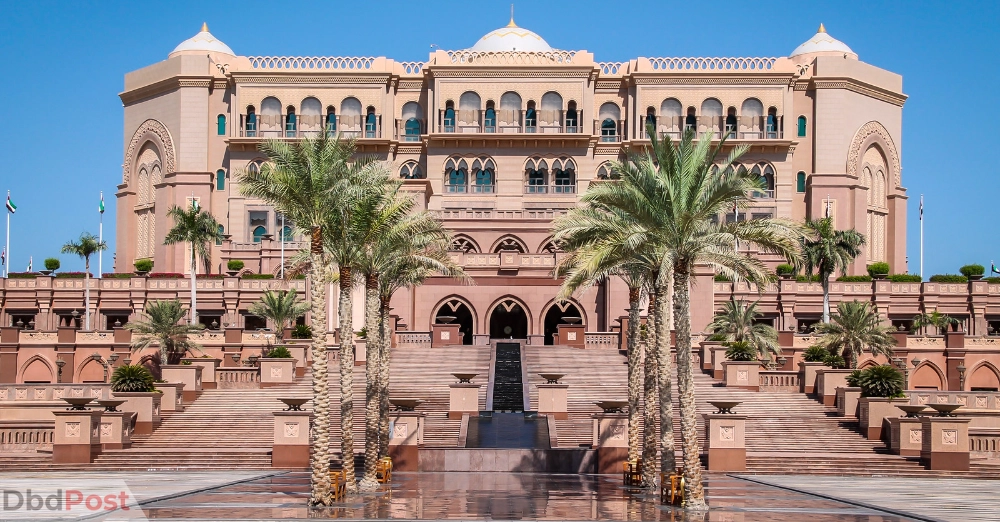 You can ride a camel, go for a boat ride, or visit Sheikh Zayed Grand Mosque. The mosque is filled with beautiful architecture and has a fantastic fountain show at night.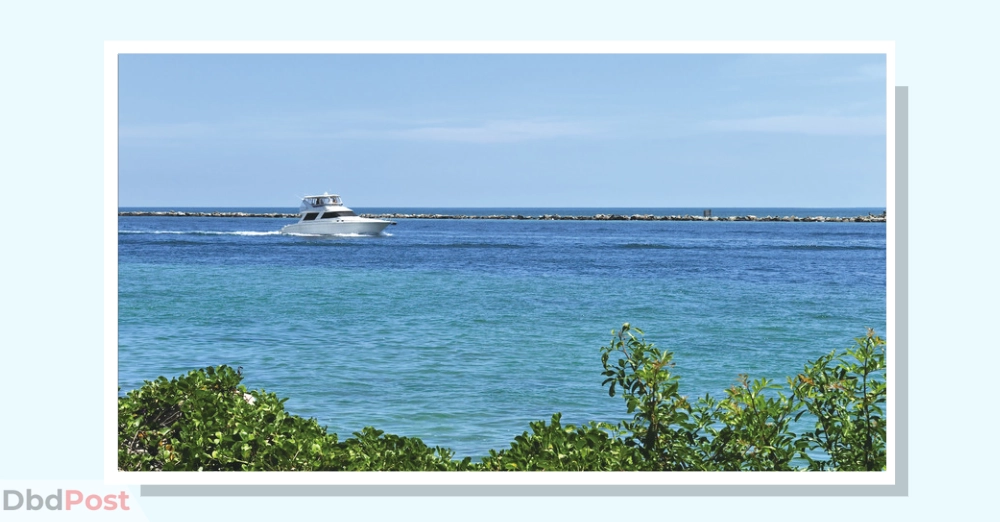 Take a self-drive speedboat tour near the beach in Abu Dhabi. Drive a 2-seater speedboat through the Mangrove National Park and get up close with nature. Also, encounter amazing animals like wild herons, turtles, flamingos, and even dolphins.
Best of all, a professional guide will be with you every step of the way. In addition, a friendly tour escort/host will provide cool bottled water, delicious fruit salad, and lots of fun for everyone.
Book now: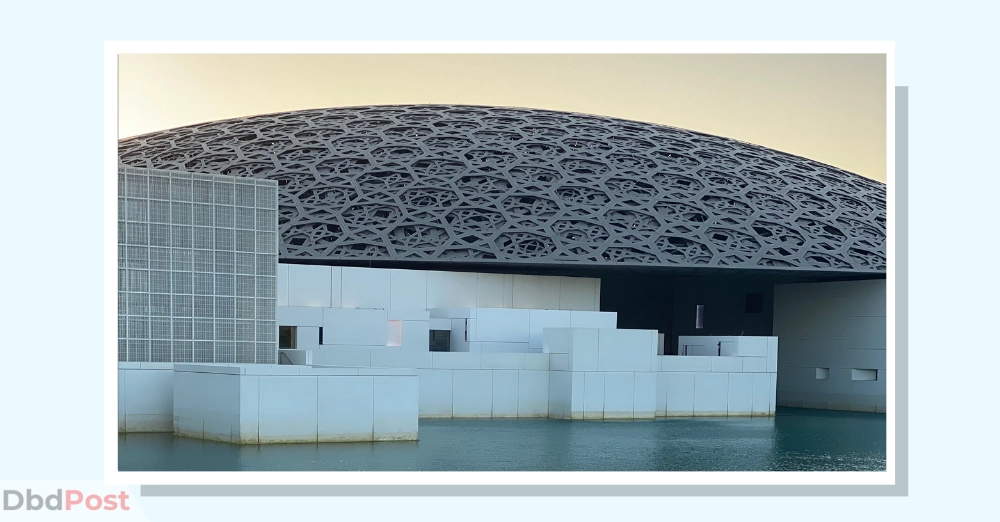 As Abu Dhabi's newest and most hotly anticipated attraction, the Louvre is the largest art museum in the United Arab Emirates. Every year, over 10 million visitors come here to glimpse the fantastic art it contains. You can even buy a skip-the-line ticket to avoid long queues but expect a brief security check.
It houses over 380,000 exhibits from around eight departments. These areas consist of Egyptian antiquities, Greek and Roman artifacts, Islamic artworks, and other decorative arts and sculpture forms.
Book now: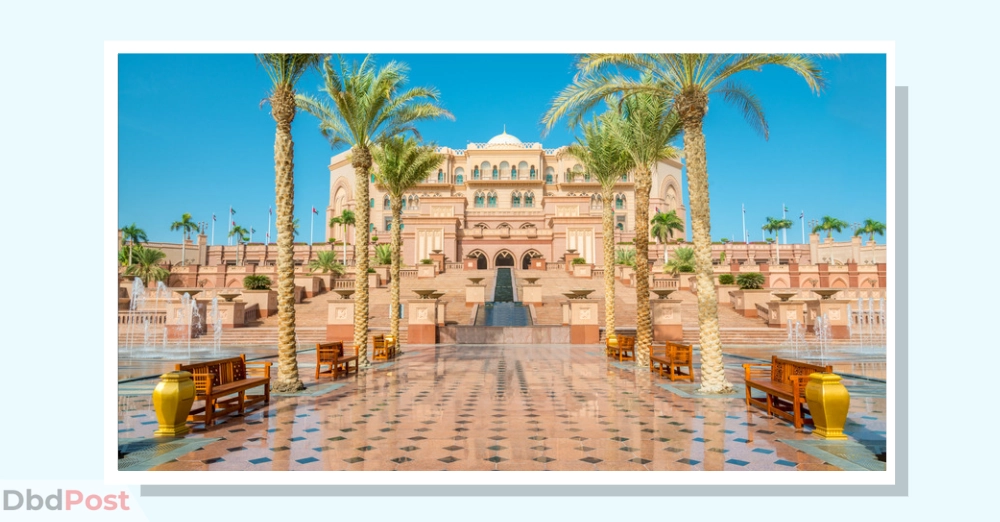 The Emirates Palace hotel in Abu Dhabi is one of those fancy places. Just 40 minutes from the Abu Dhabi International Airport, it's a great place to stay.
This glamorous hotel even has an excellent one-of-a-kind coffee called the Golden Cappuccino at their cafe. Moreover, it's made with premium fragrant coffee and topped with gold flakes from a 24-carat gold leaf. You can treat yourself.
Book now:Le Café at iconic Emirates Palace Abu Dhabi
The mosque has tall domes and minarets that stretch toward the sky. You'll also have a chance to mingle with friendly locals when you visit some souks (big markets). Plus, you'll get to see various stuffs from the olden days, like how people lived in Bedouin villages at the Heritage village.
Similarly, the tour also takes you past cool places like the nearby beach, the perfect spot for beach fun. In addition, pass through Emirates Palace, Qasr Al Watan, and the Corniche.
Book now: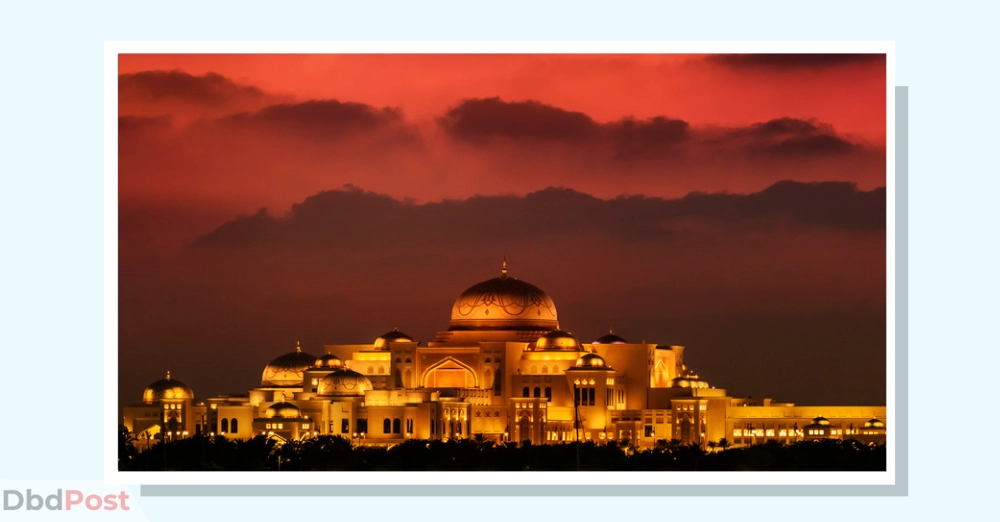 Take a ride to the majestic Presidential Palace for an unforgettable all-day guided tour. On the way to Abu Dhabi, you'll pass by Jebel Ali Port, the biggest artificial port in the world. Be sure to keep your eyes peeled for amazing views along the way.
After that, swing by the Marina Mall, where you can grab lunch or shop. Also, browsing through dates and carpet markets and feel the local need. Then, take in the sights at Ferrari World before heading back.
Book now:
Hotels and resorts near Al Bateen beach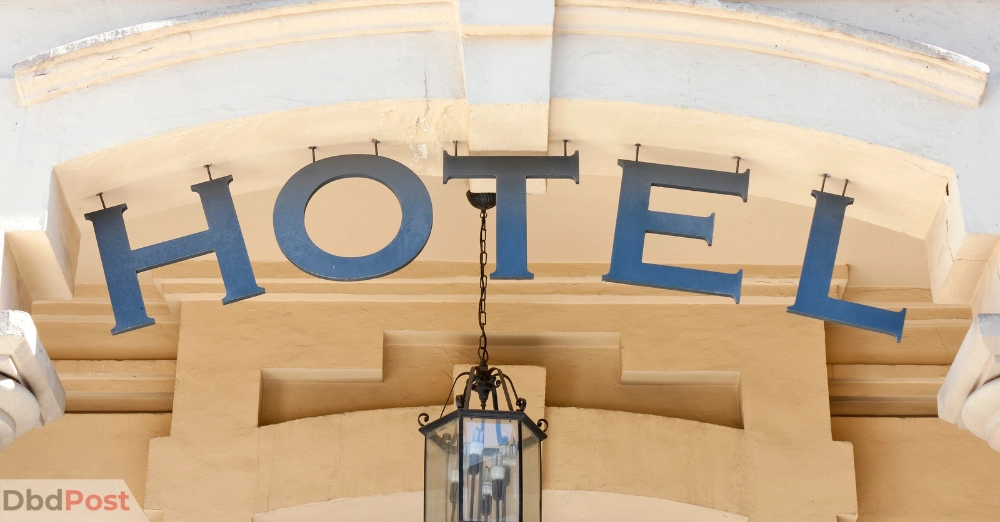 Nearby, the Al Bateen beach Abu Dhabi you'll find lots of great hotels and resorts. These have all kinds of amenities, like pools and spas, so that you can relax after a day at the beach. The rooms are usually large and comfortable, so you won't have to worry about not having enough space for your family.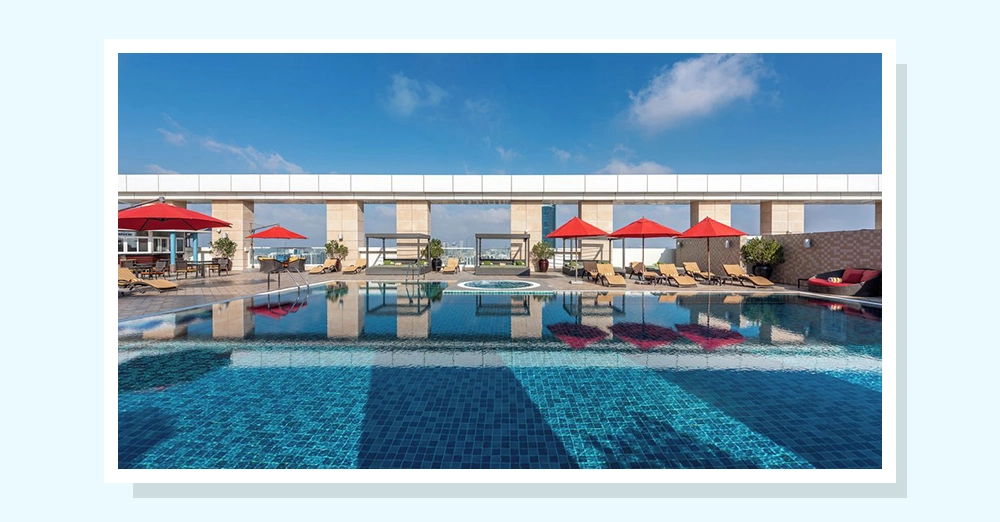 Dusit Thani Abu Dhabi is a 5-star luxury hotel near the Abu Dhabi City Center. It has 402 rooms with lots of comforts, like 24-hour room service and a grocery/convenience store. You can also enjoy swimming, fishing, and aerobics in the pool area.
For some relaxation, visit Namm Spa, which offers special treatments like manicures, pedicures, and aromatherapy. Likewise, try one of the four onsite restaurants that serve international cuisine to get something delicious to eat or drink.
Book now:Dusit Thani Abu Dhabi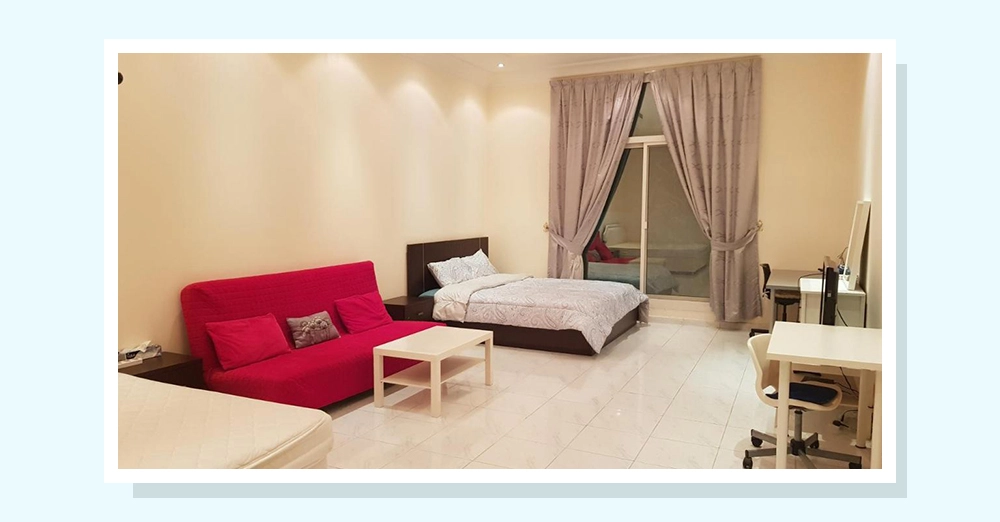 Joy Guesthouse in Abu Dhabi is a great place to stay near the beach. It's just 2.8 km from the Al Wahda Mall, and the rooms come with all the amenities to make you feel at home. The guest house has air conditioning, comfy seating areas, flat-screen TVs with satellite channels, and a kitchen.
Plus, there's a terrace and garden outside when you want fresh air or to admire the views. And if that's not enough, they serve yummy continental or American breakfasts every morning – how nice is that?
Book now:Joy Guesthouse Abu Dhabi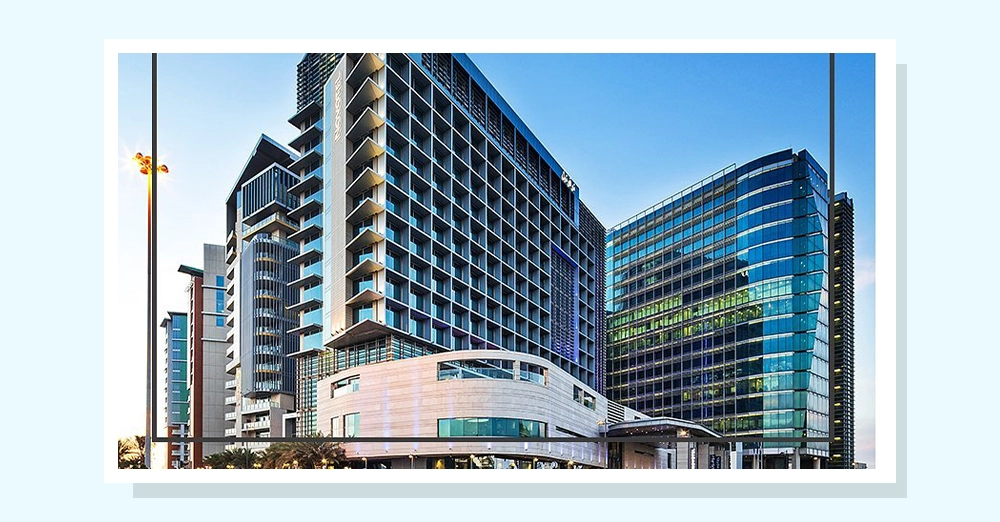 Novotel Abu Dhabi Al Bustan is the perfect place for a fun and exciting vacation. It is 20 minutes from Abu Dhabi International Airport, and the hotel is close to Bateen beach. Plus, it's just a 15-minute drive away from amazing attractions like Ferrari World.
Likewise, you can pick from 361 contemporary rooms and suites with 43-inch smart TVs, high-speed Wi-Fi access, and bathrooms with bathtubs. And if you want to work out or relax, there's a great gym and massage room.
Plus, they have a temperature-controlled pool outside. They also have free computer stations to take care of your business needs.
Book now:Novotel Abu Dhabi Al Bustan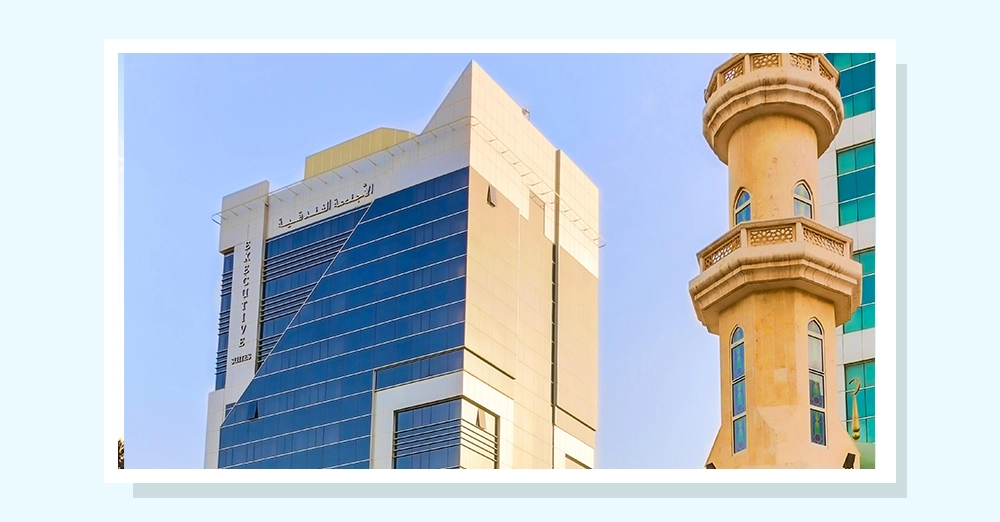 Executive Suites is a luxury hotel near Al Bateen beach, just a short drive from Abu Dhabi Exhibition Centre. Their air-conditioned suites are decorated with warm colors and have fully equipped kitchenettes and private bathrooms.
You can choose from delicious meals at L'Auberge Palace Restaurant. Also, indulge in the awesome breakfast buffet plus an extensive à la carte menu for lunch and dinner. Fun things include using the sauna, working out in their state-of-the-art gymnasium, or taking a dip in the rooftop swimming pool.
Book now: Executive Suites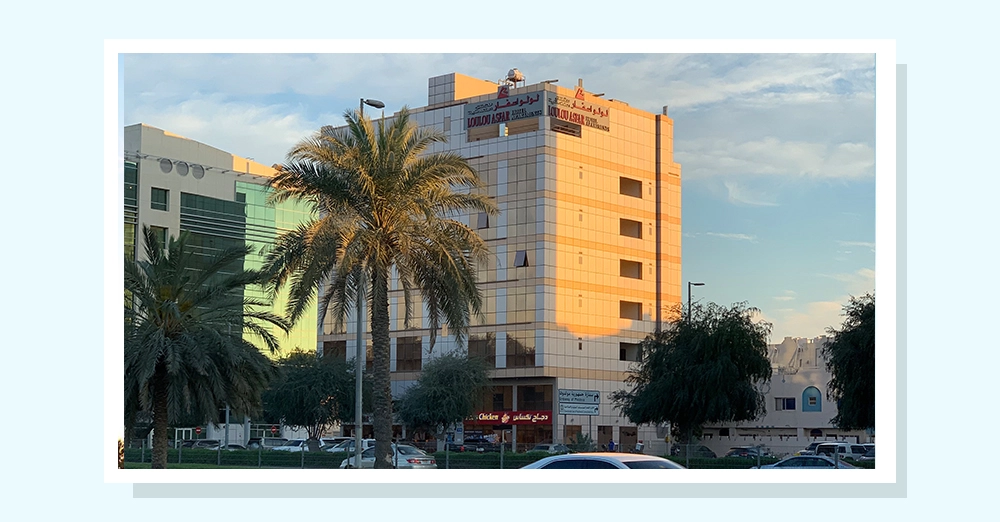 Loulou Asfar Hotel Apartment is a great place to stay if you're visiting Abu Dhabi. It's just a 5-minute drive from the Abu Dhabi Mall and offers many awesome things. There are air-conditioned apartments with kitchens and washing machines for you to use.
But one of the best things about the Loulou Asfar Hotel Apartment is its rooftop pool. You even get your seating area with comfy couches and a TV, perfect for movie nights. Plus, the restaurant serves various dishes from Asian, Middle Eastern, and international cuisines.
From up there, you get amazing panoramic views of Abu Dhabi while you take a dip. And if swimming isn't your thing, don't worry, they have a gym and hot tub.
Book now: Loulou Asfar Hotel Apartment
Restaurants near Al Bateen beach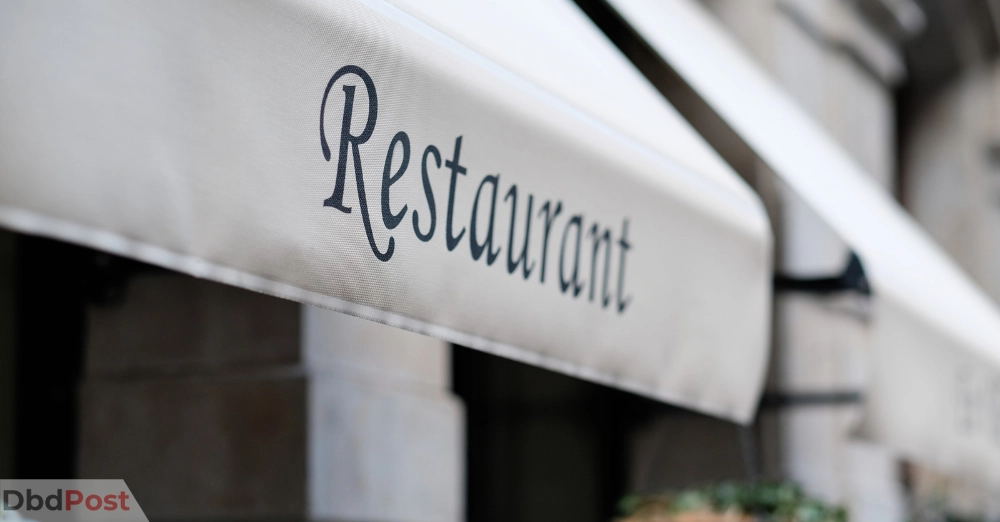 Just a few steps away from the beach, you'll find some great restaurants where you can get delicious food. You can find everything from seafood and sandwiches to burgers and fries.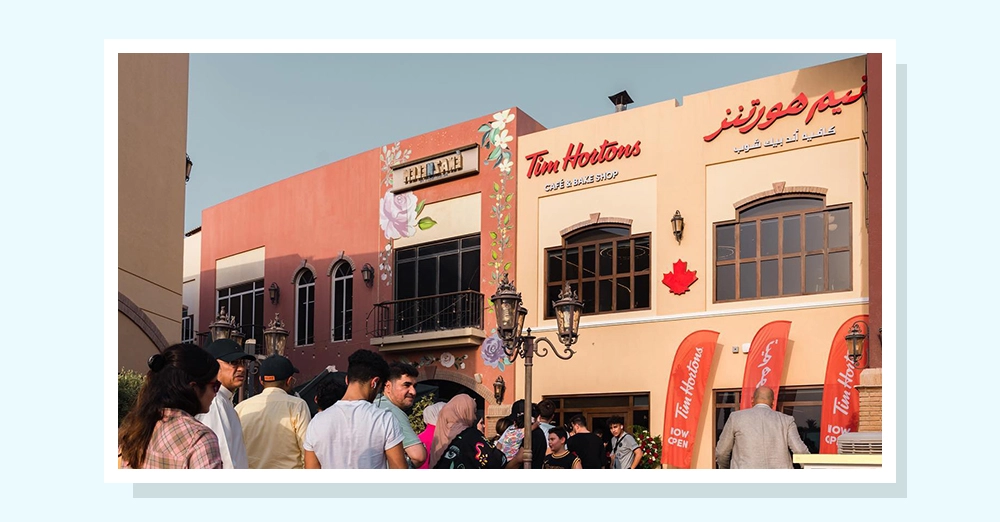 Tim Hortons is an excellent coffee shop right by the Al Bateen beach in Abu Dhabi. They have delicious food and drinks you might crave during a long day. All their coffee is made with 100% premium arabica beans, so you know it tastes amazing.
Plus, they have yummy donuts, sandwiches and wraps, and various beverages like excellent smoothies and Frappés. You won't have to wait forever since they provide fast service.
Book now:Tim Hortons
Dusit Thani Hotel in Abu Dhabi near the beach is home to the amazing Benjarong restaurant. This award-winning restaurant has a unique style as it fuses traditional Thai recipes for modern people.
They serve recipes that have been passed down for generations. You should try the wok-fried chicken with capsicum, dried chili, and cashew nuts. Moreover, if you just want to relax, they also have a bar area where you can get drinks and enjoy your vacation.
Book now:Benjarong / Dusit Thani Hotel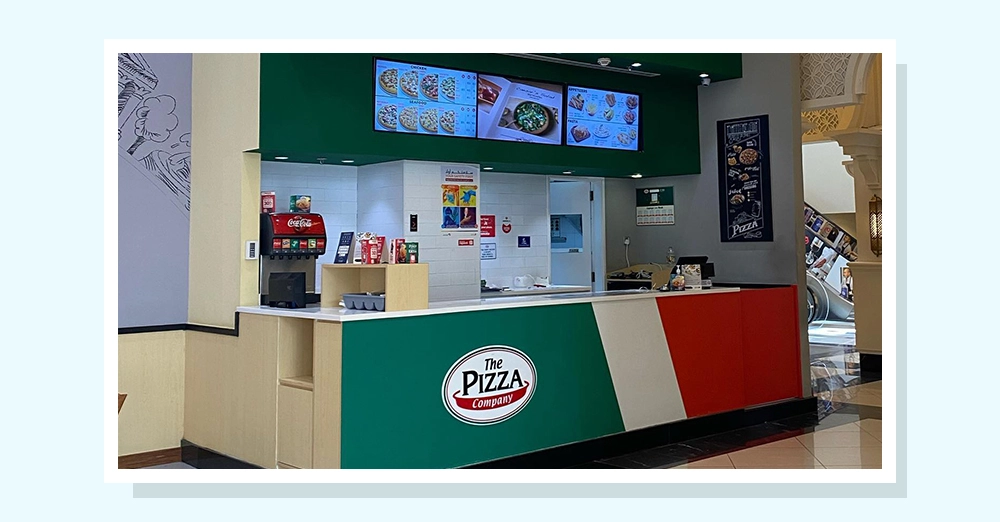 The Pizza Company in Abu Dhabi is the perfect place to get your favorite pizza and much more. They offer a large selection of pizzas with rich and delicious toppings made with only the freshest ingredients.
With pizza puffs, pasta dishes, and appetizers galore, there is something for everyone, even with vegetarian options available. Similarly, delivery service is also available right on your hotel doors.
Book now:The Pizza Company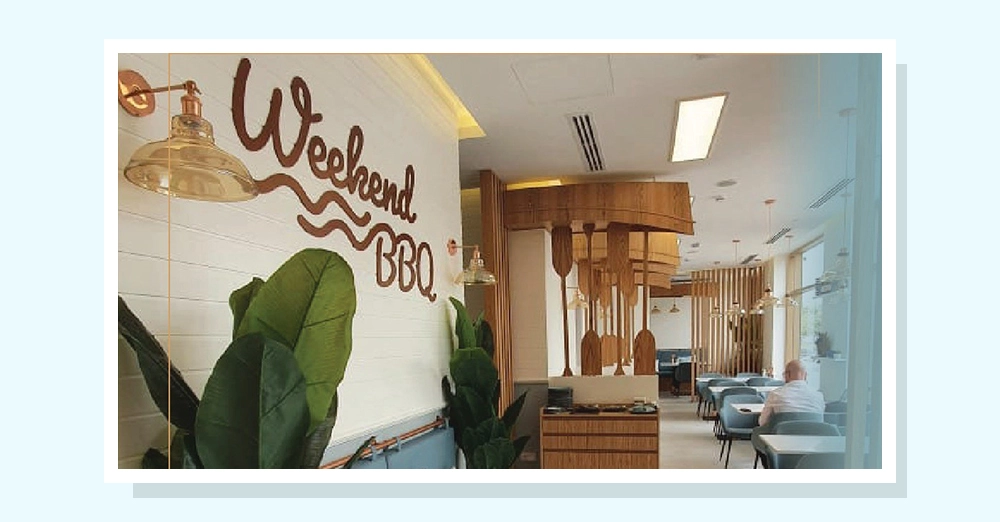 weekend BBQ near Bateen beach in Abu Dhabi is the perfect spot for a family dinner. You can enjoy a wide range of Mediterranean food and drinks at this dining place.
So why head out this weekend and enjoy delicious Mediterranean cuisine at this unique BBQ spot? They offer customers plenty of fresh seafood options like lobster, oyster, prawn, and more. Their most popular item on the menu is the mixed grilled platter, which is tasty to satisfy everyone's appetite.
Book now:Weekend BBQ
5.

Il Forno Restaurant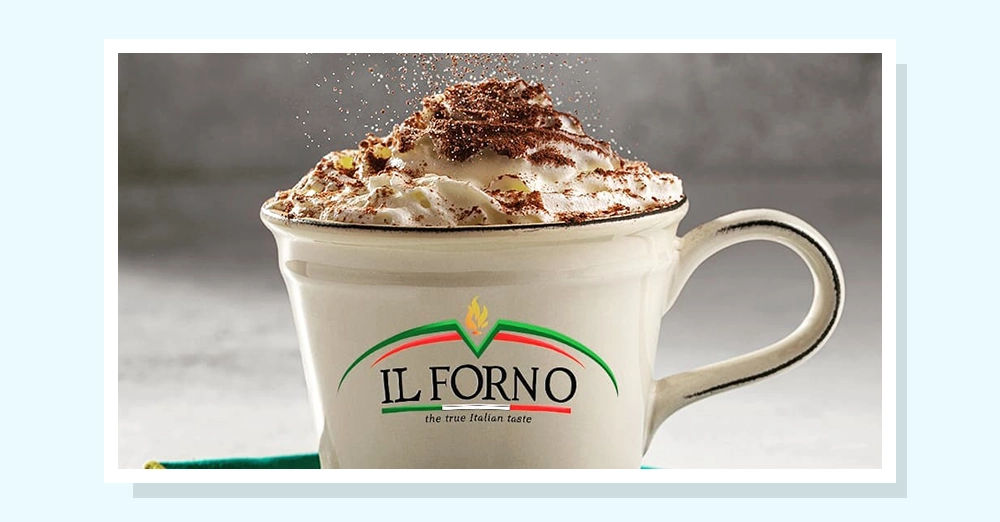 Il Forno Restaurant opened in 2000 to bring an Italian cuisine culture to the United Arab Emirates. It has been able to provide unique recipes and tastes of Italian food leading the F&B industry for more than 20 years.
They serve delicious Italian pizzas, pasta, and other dishes from Tuscan. The chef has perfected the proper cooking techniques while infusing classic and ancient flavors. This excellent restaurant was recently awarded the "Best of the Best 2021 Travelers' Choice Award" by Trip Advisor. [1]Il Forno, "About, https://ilforno.me/about-us/"
Map: Get direction
Flight deals to Al Bateen beach
Going on vacation is one of the most exciting things you can do. Not only can you enjoy crystal-clear blue waters and beautiful white sand, but there are also lots of amazing flight deals to Bateen beach right now. If you're looking to book a trip, Al Bateen is the perfect destination.
You'll save money for fun activities when you get there. Why wait? Book your dream trip today and create memories. Below are some great flight deals.
Al Bateen beach travel tips
Let's look into some tips you must consider while visiting the beach.
Al Bateen beach is a fantastic destination for families, couples, and solo travelers.
You can start your morning with an extended early morning swim or yoga session on the beach before sunset.
Bring a waterproof bag that fits all necessary items like sunscreen and hats for protection from the sun.
Remember to respect local laws and customs and other people on the beach.
And remember to show kindness to nearby marine plants and animals.
Best time to visit Al Bateen beach
The best time to visit Al Bateen beach is late autumn or early winter. The summer months of extreme heat easily cross over 40 degrees Celcius on an average day.
The beach is less crowded on weekdays, but it can get busy on Fridays. We recommend visiting the beach with your family or friends in the morning or afternoon so you can participate in group activities. Similarly, if you want to go to the beach with your boyfriend or girlfriend, it is best to go in the evening.
How to save money in Al Bateen beach
One way to save money is to buy everything you need for the beach before you go. You can negotiate with local stores and vendors for better prices. Bring an umbrella or two with you; they can come in handy as you would not have to rent one.
You can enjoy Al Bateen beach without spending too much money. Moreover, you can save money if you pack your lunch at restaurants. If you don't have time to pack lunch, don't worry. Use discount coupons when you buy food. Below are some deals on hotels.
How to reach Al Bateen beach?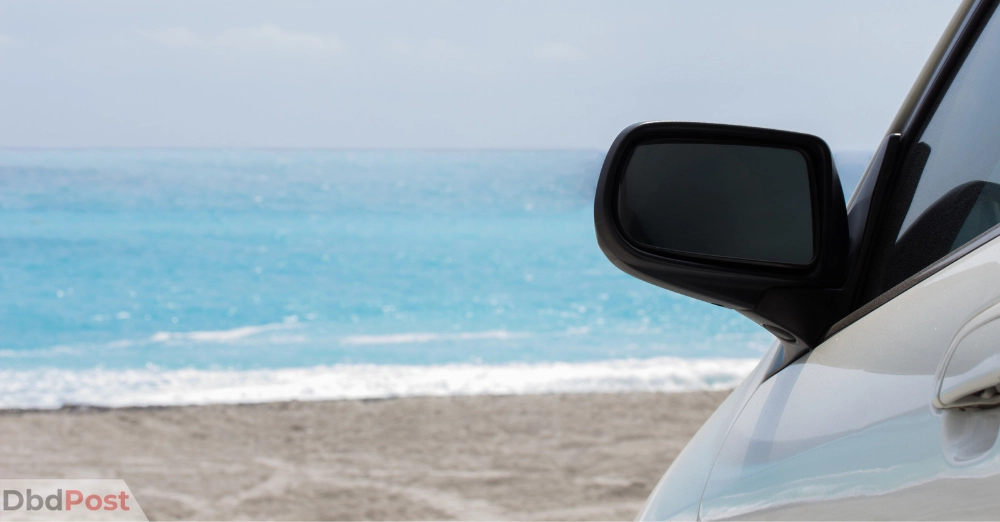 Al Bateen beach is a great place to go on vacation. You can hop in a car or bus and make your way there. However traveling a long distance might take some time, but it's worth it once you get there.
Method 1. By bus
The closest bus station is just 1 km away so you can relax on the beach in no time. But if you are okay with a walk, it's only 15 minutes from the Shakbout Bin Sultan bus station.
Map: Get direction
Method 2. Rent a car
With your ride, you can get to the beach quickly and easily visit places nearby. The best part is that renting a car is easy, all you need to do is book it online, and you're ready to go.
Car rentals: Retalcars
Al Bateen beach map
Related Stories
---
FAQs
What are Al Bateen beach timings?
The beach opens at 8:00 AM and closes when the sun sets. At the same time, the women's Bateen beach timings at the Eastern end are 10:00 AM to 10:00 PM.
Is there an entry fee at Al Bateen beach?
You will be happy to hear that there is no entry fee for the public beach. However, the Al Bateen ladies' beach has an entry fee of 25 AED for adults, but kids between 3 and 12 years old only have to pay 5 AED.[2]Moccae, "Entry fee, … Continue reading
Can you wear shorts to Al Bateen beach?
Shorts are okay at the beach, but for women, it's better to cover up below your knees in public places. That way, everyone can have a good time while respecting the locals. [3]CNN, "Short dress in UAE, … Continue reading
Is there free parking at Al Bateen beach?
There is a dedicated parking space near the beach for free. Just make sure to pay attention to the signs around the beach so that you know where it's allowed.
Final thoughts
Exploring the many activities that Al Bateen offers, there's no better place than the beach. This Dbd guide all the information we need to have a great time at the beach.
From swimming in crystal clear waters to relaxing on the soft sand, Al Bateen, Abu Dhabi beach, makes it easy to have fun. So don't miss out; get your friends together and head to the beach today.


Adi Abbas is a travel enthusiast based in Dubai who has explored more than 15 countries in the Middle East and South Asia. He loves discovering different cultures, trying local food, and seeking out exciting things to do. His passion for travel has taken him to many places, where he's made unforgettable memories that will stay with him forever. Adi loves documenting his trips through photography and writing about his experiences.