Sunset beach Dubai is a fantastic place to visit with something fun for everyone. From swimming and sunbathing in the crystal blue waters to collecting shells on the shore, there's always something to do.
Sunset beach provides an array of watersports for your fun-filled getaway, from Jet Skiing and surfing to swimming. And because there are plenty of nearby attractions and hotels, you can guarantee a sensational vacation.
Our team created this Dbd guide by researching and visiting the location. We tried different activities and gathered feedback from tourists and locals.
Additionally, we researched various sources such as government websites, travel blogs, and social media to gather all relevant information and uncover various activities near the beach. Hence, this guide includes all the essential details for an enjoyable and informative experience at this destination.
Quick info about Sunset beach Dubai
Let's look into some quick info about the famous Dubai Sunset beach
Sunset beach is also known as Umm Suqeim Beach.
This public beach is free to enter, making it a great bargain compared to some of its competitors.
Various activities are available at Sunset Beach, such as Scuba diving, Snorkeling, Helicopter sightseeing, and sunbathing in the warm Arabian sea.
For sports lovers, there are plenty of opportunities to stay active with activities like beach volleyball.
There is the park Umm Suqeim, right next to the beach, you can stroll around and become close to nature.
Best of Sunset beach Dubai
Best things to do in Sunset beach Dubai
Best hotels near Sunset beach Dubai
Best attractions near Sunset beach Dubai
Things to do at Sunset beach Dubai
Sunset beach is an excellent and breathtakingly beautiful spot to visit, whatever the time of day. There are plenty of things nearby by the beach to keep you engaged.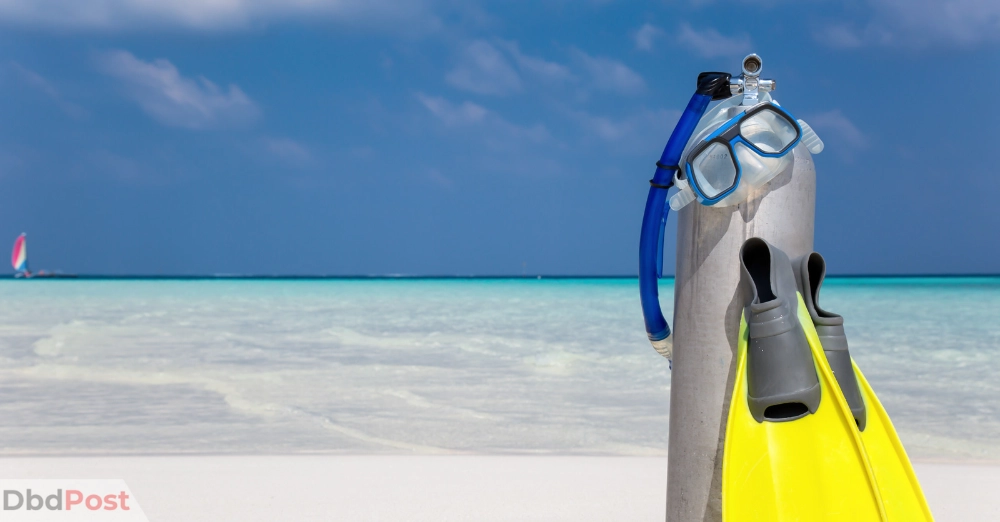 Experience the thrill of exploring the underwater world with a half-day scuba diving excursion at Sunset beach. The itinerary features two dives at different locations, offering a diverse range of marine life and underwater scenery to discover.
The package includes all necessary diving equipment and instruction from a certified instructor to ensure a safe and enjoyable experience. Snorkeling gear, life jackets, and underwater photography services are also included in the package.
In addition, divers will have access to complimentary soft drinks and water upon surfacing. The tour starts with pickup between 6:00 AM and 7:00 AM and concludes with drop-off at 1:00 PM.
Book now: Fujairah half-day scuba dive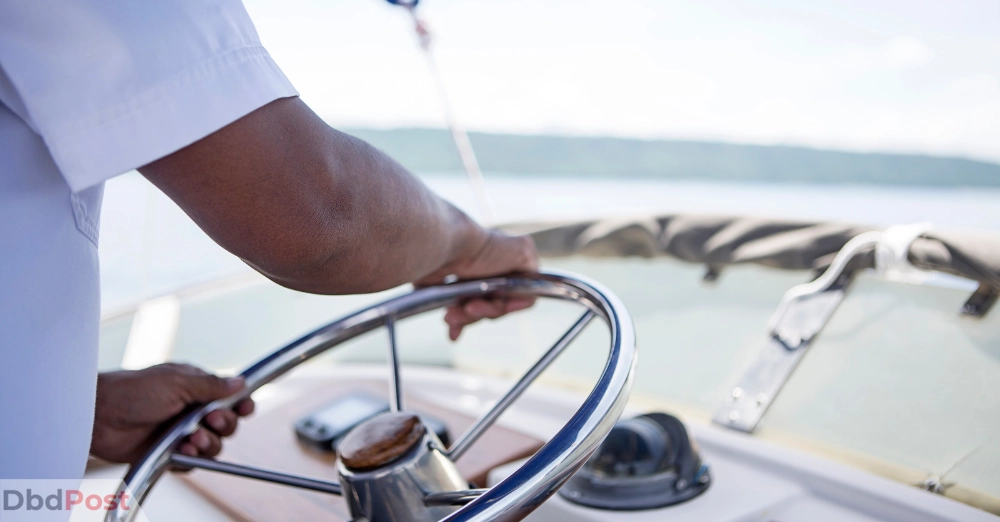 Experience the thrill of navigating the open seas with a self-drive boat tour off the coast of Dubai. Departing from the historic fishing harbor near Jumeirah beach, you can pilot the boat at up to 60 kilometers per hour while taking in the beautiful coastal views.
The tour, guided by an experienced local, lasts 1.5 hours and includes stories about Dubai's history and culture. Refreshments will also be provided to keep you hydrated during your voyage.
Book now: Self-Drive Boat Trip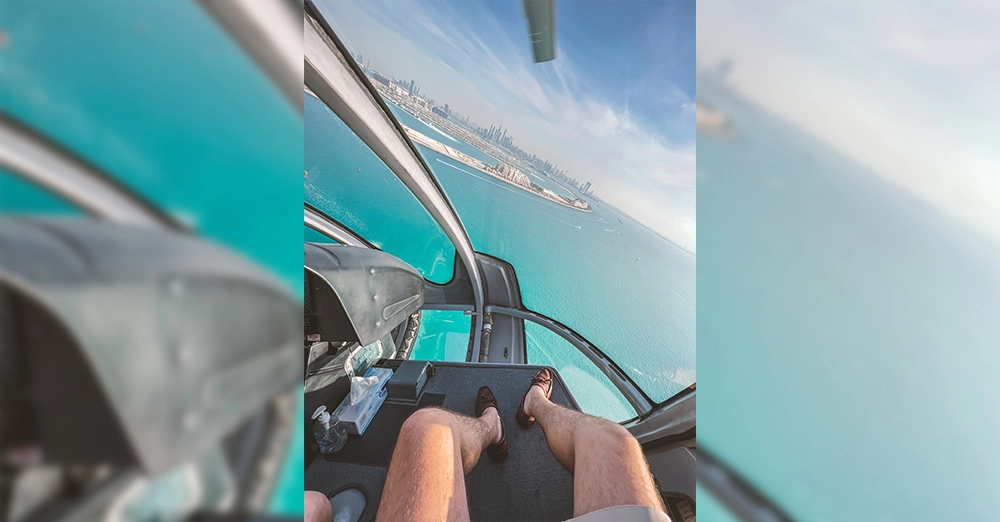 Consider taking a sightseeing helicopter tour from The Palm for a unique perspective of Dubai.
The tour options include a 17-minute or 25-minute flight, providing an unparalleled aerial view of iconic landmarks such as Atlantis, the Palm, Burj Al Arab, and the Golden Mile.
The helicopter features six seats, three of which have large windows for optimal viewing. Soar over Dubai with your friends and family and take in the stunning sights in style.
Book now: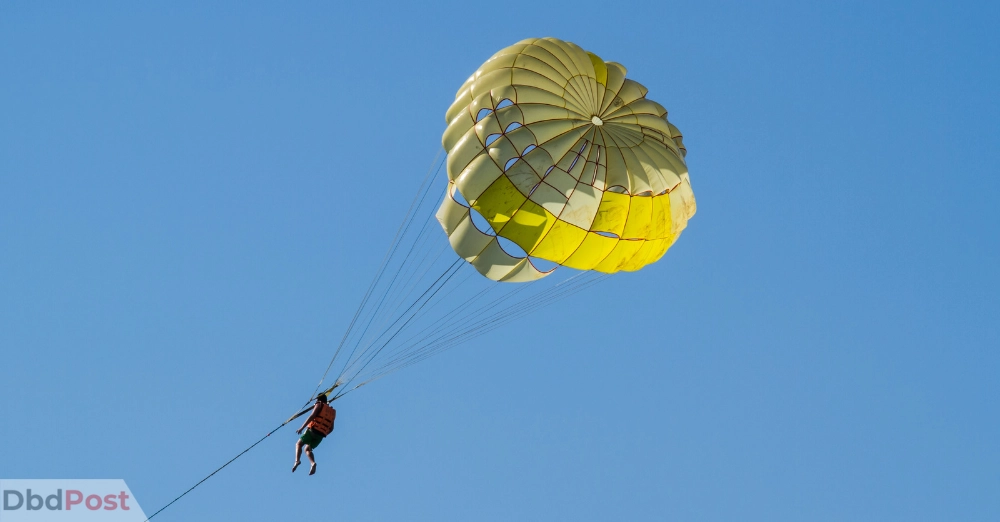 Experience the thrill of parasailing in Dubai with up to three of your friends. Imagine soaring above the Arabian Gulf while taking in breathtaking views of Palm Island.
Using a high-end luxury boat, it will lift you to heights of up to 500 feet (152 meters) for an 8 to 10-minute ride. The boat features music on board to enhance the experience.
Similarly, the friendly staff provides all necessary equipment and safety gear. All you have to do is sit back and enjoy the ride, creating memories that will last a lifetime.
Book now: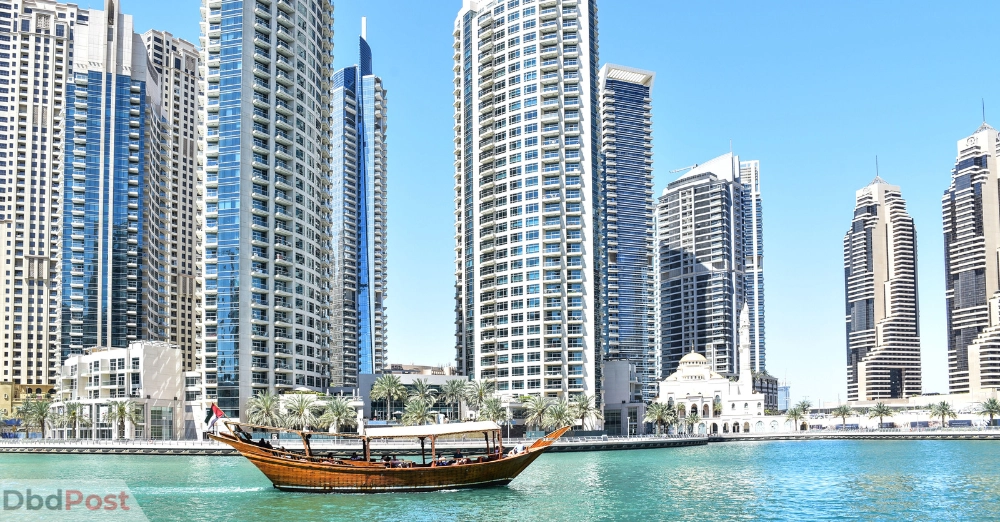 Discover the highlights of Dubai City with a luxurious yacht cruise. Get comfortable and explore the city with the help of the captain, crew, and live guide.
Board the yacht and receive a warm welcome with fresh juice. Fresh fruit and juice are included, or you can upgrade to a light breakfast, BBQ lunch, and dinner. Moreover, the cruise includes a delicious meal as you pass famous buildings like the Burj Al Arab Hotel.
Book now:
Top attractions near Sunset beach Dubai
Sunset beach Dubai has plenty of attractions to offer its visitors. From the world's tallest skyscraper, the Burj Khalifa, to a zoo, aquarium, and shopping malls, there is something for everyone.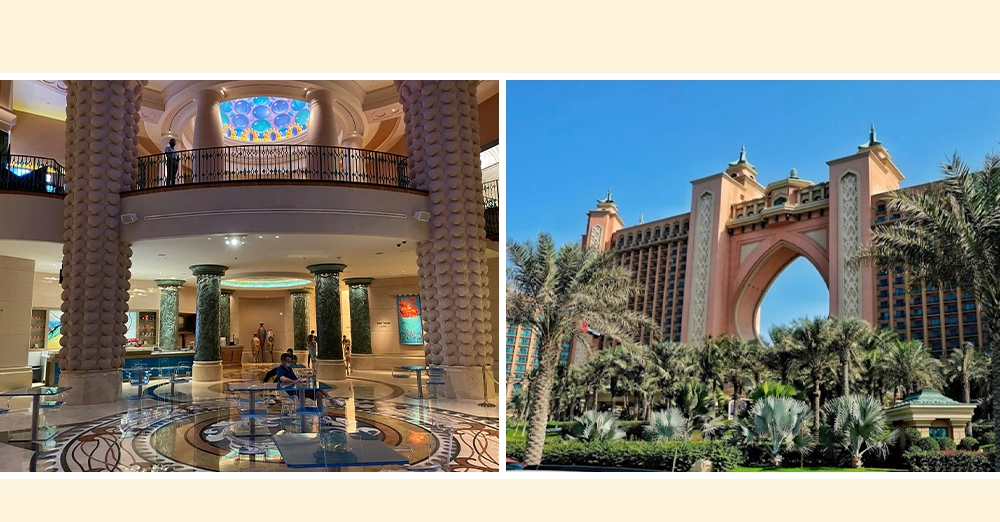 Explore the Lost Chambers Aquarium and Atlantis Waterpark on a day trip.
The package includes access to thrilling rides, slides, snorkeling, and the opportunity to swim among 65,000 marine animals, such as crayfish, stingrays, and clownfish.
Get your adrenaline pumping on 30 exciting slides and attractions, including the world's first dual waterslide within a waterslide and the dark and twisty Aquacade water tunnel.
Furthermore, visitors can take a break and relax on 500 meters of private beach. Additionally, with this package, you will save time in line.
You'll also get a chance to visit Dolphin Bay at Atlantis the Palm for a 30-minute in-water dolphin encounter. And they pick and drop you off from your hotel for the adventure.
Book now:
2.

Burj Khalifa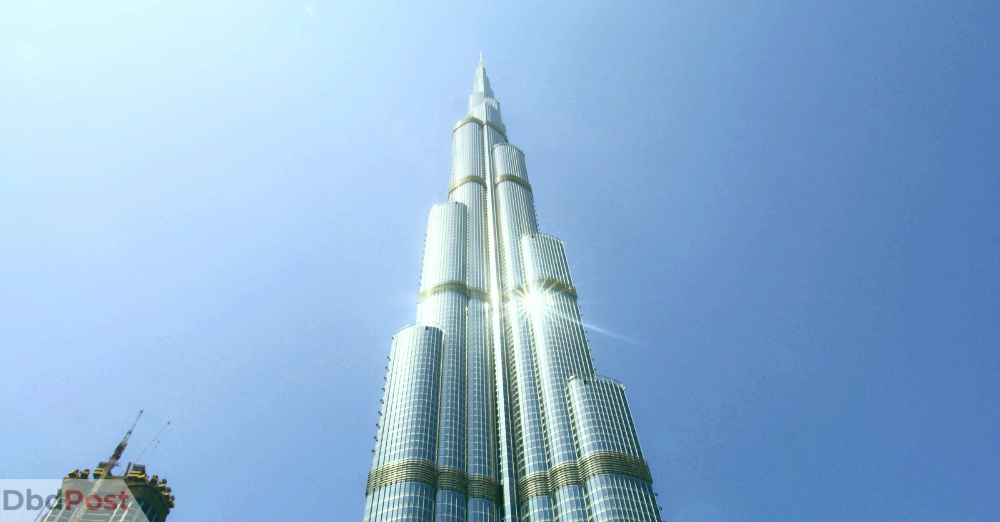 The Burj Khalifa, the world's tallest building, is a must-see attraction in Dubai. Admire the stunning views through floor-to-ceiling glass windows or step out on the open-air terrace.
With this package, you will have the chance to visit levels 124, 125, and 148, where you can enjoy a unique 360-degree view of the city.
A multimedia presentation of Dubai's history and a tour with a Guest Ambassador are also included. Additionally, enjoy Wi-Fi access and skip-the-line privileges while visiting this iconic landmark.
Book now: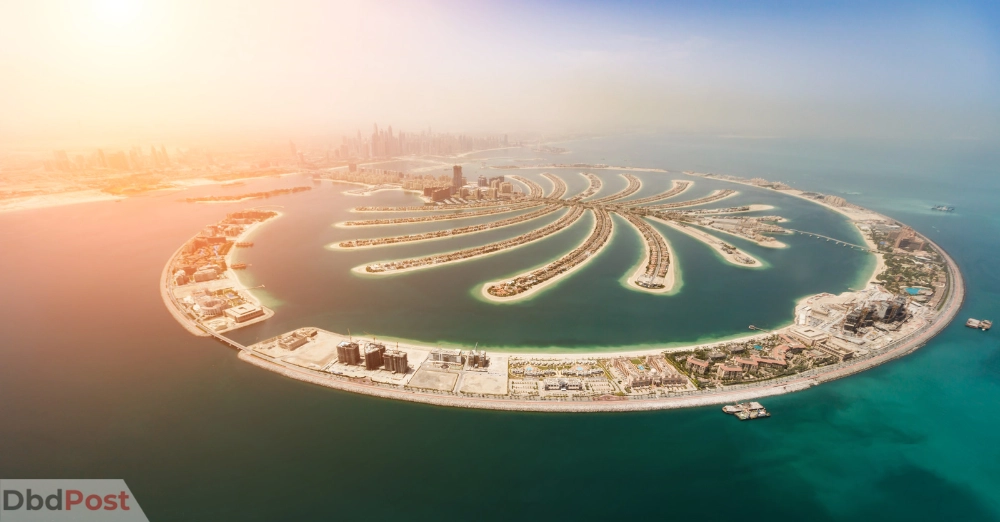 Climb to the top of the Palm Tower for a once-in-a-lifetime view of Dubai. The View at the Palm observation deck, located 240 meters high, offers panoramic 360-degree views of Palm Jumeirah, the Arabian Gulf, and other famous landmarks.
Explore the outdoor terrace and take in the stunning views from Tickets at the Palm Tower, a truly unforgettable experience.
The package includes access to the View Exhibition and a fast-track ticket for skip-the-line privileges.
Book now:The View At The Palm Observatory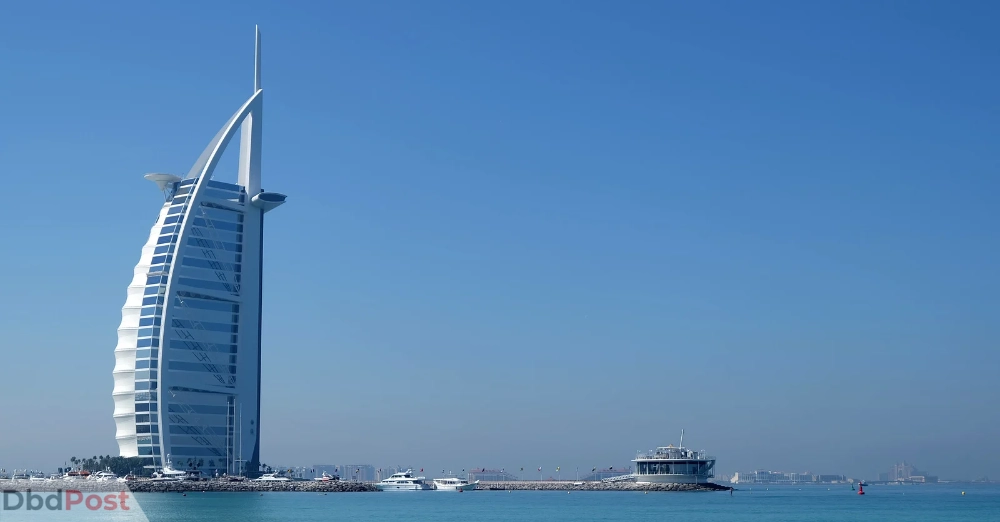 Step into the world of luxury when you take a guided tour of Burj Al Arab, the iconic hotel in the United Arab Emirates.
With Jumeirah Group's tour, you can explore the hotel's most exclusive and inaccessible areas with an expert butler as your guide.
After the tour, enjoy a three-course set menu or buffet dinner at the hotel. The package includes hotel pick-up and drop-off, as well as all taxes, fees, and handling charges.
Book now: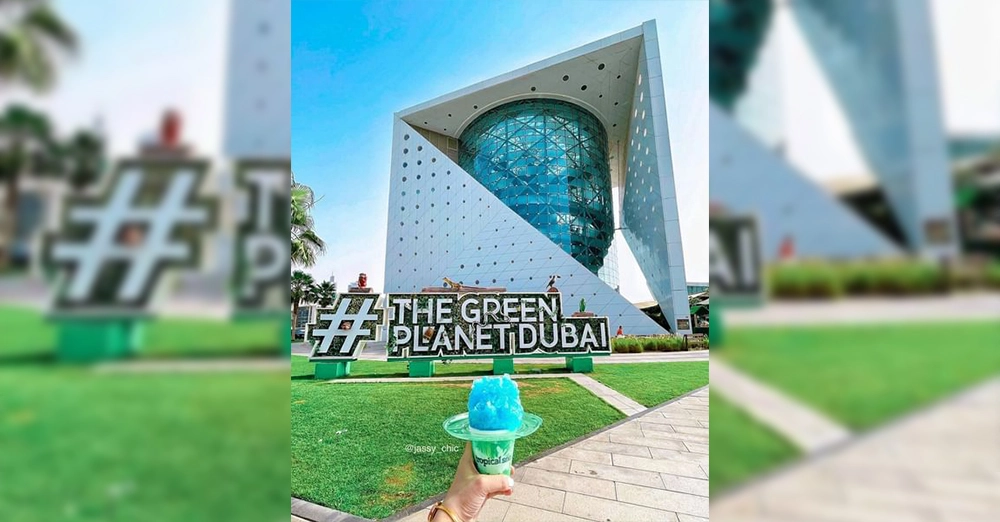 Discover the unique biodiversity of a tropical forest at Green Planet Dubai, the region's first bio-dome. Inside, you will find over 3,000 animals and plants in an enclosed ecosystem, offering a fascinating expedition into the tropics.
The facility features four levels of interaction with animal and plant species, including South American plants, vines, reptiles, fish, and insects. The package also includes hotel pick-up and drop-off in Dubai for your convenience.
Book now:
Hotels and resorts near Sunset beach Dubai
Sunset Beach Dubai is an idyllic escape for vacationers looking for an excellent beach experience. Many hotels and resorts near the beach cater to every type of visitor, from budget travelers to luxury accommodations.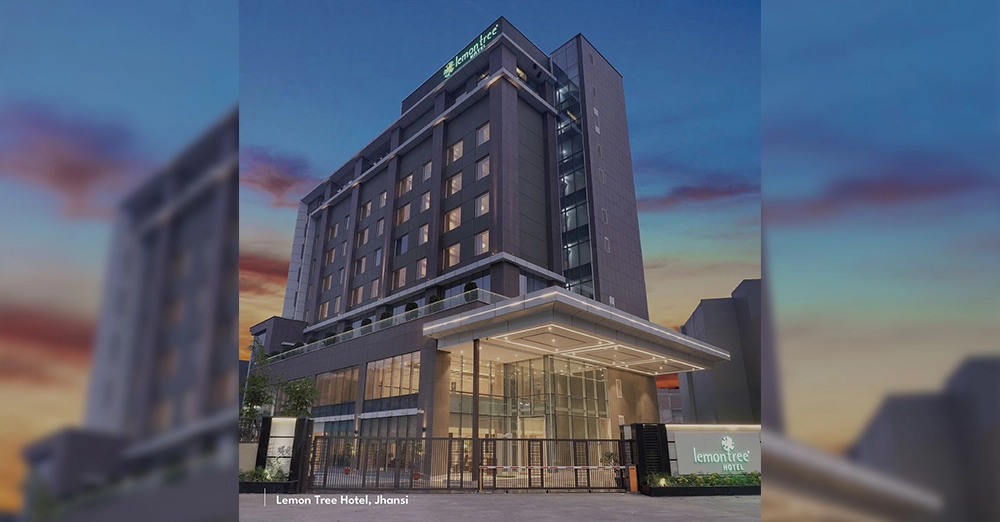 The Lemon Tree Hote is the perfect place to stay during your visit to Dubai. This 4-star hotel has much to offer, like a fitness center, free private parking, a terrace, and a restaurant. The rooms are air-conditioned and super comfy with a desk, kettle, safety deposit box, and flat-screen TV.
There's a fantastic buffet breakfast and a fabulous swimming pool to make things even better. Airport transfers are also available to all guests at the Lemon Tree Hotel.
Book now: Lemon Tree Hotel, Jumeirah Dubai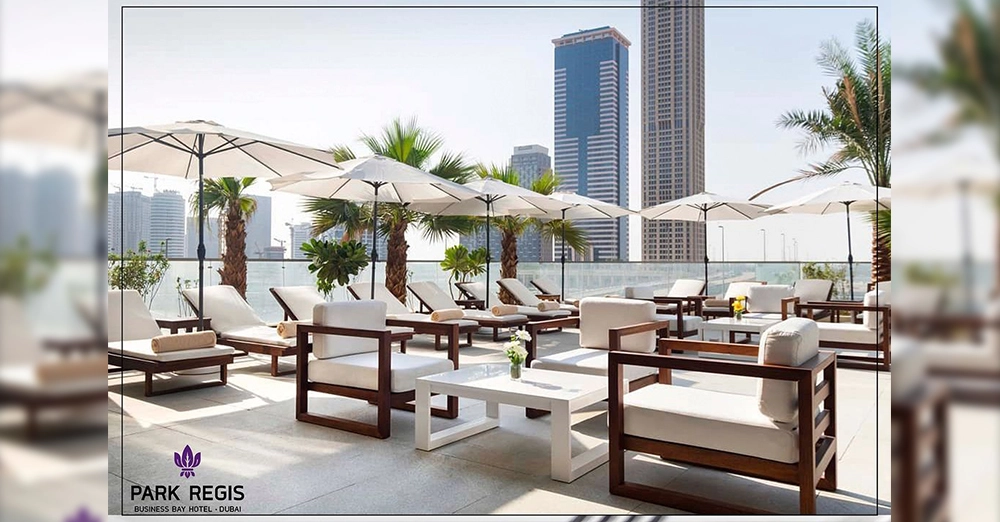 The Park Regis Boutique hotel offers comfortable, affordable accommodations for travelers just steps away from the Jumeira Public beach.
The hotel features air-conditioned rooms with various amenities such as a desk, coffee machine, and minibar. Similarly, it also features a safety deposit box and a flat-screen TV with a private bathroom.
Guests can also enjoy scenic views of the Dubai skylines from some rooms, which feature a balcony.
In addition, the hotel offers a continental or halal breakfast option every morning and additional services such as a tour desk, concierge services, luggage storage, and free Wi-Fi.
Book now: Park Regis Boutique Hotel Jumeirah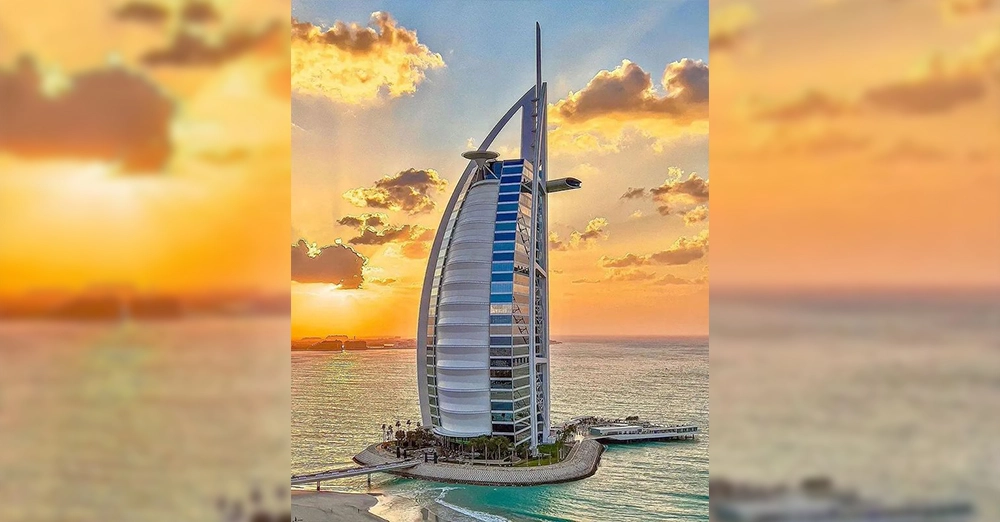 The Burj Al Arab is a fantastic 5-star luxury hotel located in Jumeira 3 that has 199 individually furnished rooms with tons of amenities. You'll enjoy 24-hour room service, jetted bathtubs, super comfy bedding, and pillow menus.
Cabanas, sun loungers, and pool umbrellas help you relax and soak up the rays. Furthermore, you can hit the private beach, grab a drink at the beach bar, or cool off at one of the pools. If you're looking for extra special pampering, head to the onsite spa, where you can get a deep-tissue massage, aromatherapy, and body treatment.
To top it all off, they offer free water park access, a roundtrip airport shuttle, and a swim-up bar. Plus, there's free valet parking and a buffet breakfast to start your day.
Book now:Burj Al Arab Jumeirah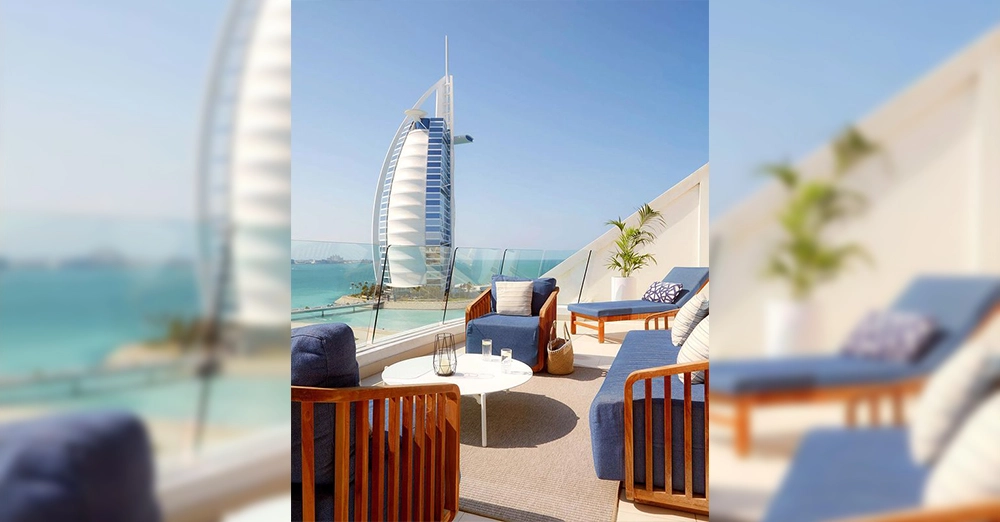 For those looking for a luxurious 5-star stay in Dubai, the Jumeirah Beach Hotel is an excellent choice.
The hotel is located in Umm Suqeim and offers 618 beautifully furnished rooms with deep soaking tubs in the bathroom. Likewise, it has a range of convenient amenities, such as 36-inch LCD TVs, wardrobes/closets, and refrigerators.
Besides, guests can enjoy 24-hour room service, premium bedding, and other amenities such as air conditioning and bathrobes. The hotel also features five outdoor pools, including a children's pool with a lazy river, waterslide, and sun loungers.
For added relaxation, guests can visit the Talise Spa for beauty treatments. The hotel also offers complimentary self-parking and roundtrip airport shuttle service for added convenience.
Book now: Jumeirah Beach Hotel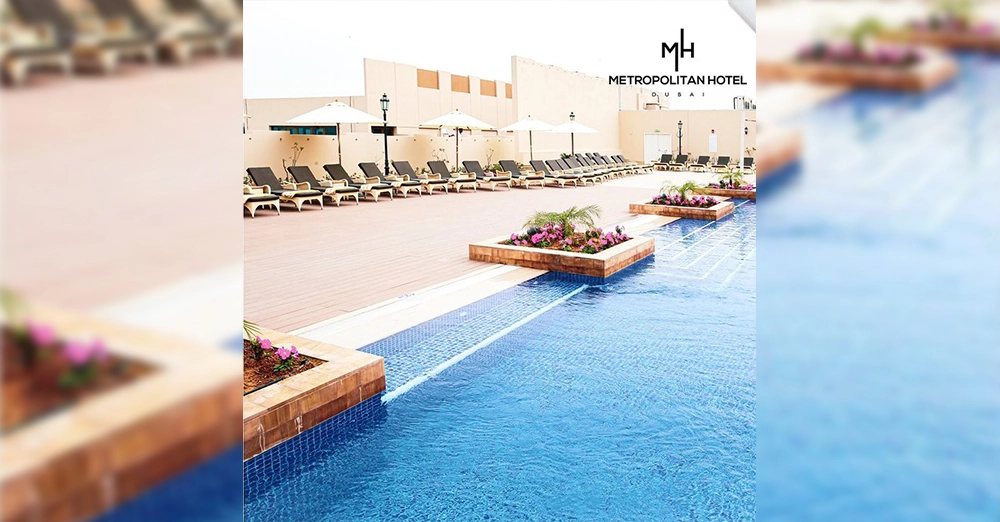 The Metropolitan Hotel Dubai is an excellent place for families to stay, with 320 rooms, all with 24-hour room service and air conditioning. Plus, there's lots of fun stuff like swimming in the outdoor pool or the children's pool with its swim-up bar.
Four restaurants serve delicious international cuisine, and a coffee shop to get yummy treats. The hotel even offers complimentary self-parking and valet parking, so everyone will have a place to leave their car. Also, the hotel hosts special events like weddings and corporate events.
Book now: Metropolitan Hotel Dubai
Restaurants near Sunset beach Dubai
For an unbeatable night out in Dubai, few places can match Umm Suqeim public beach. Visitors can sample world-class dining from a vast array of eateries near the beach, with something to suit all tastes and occasions.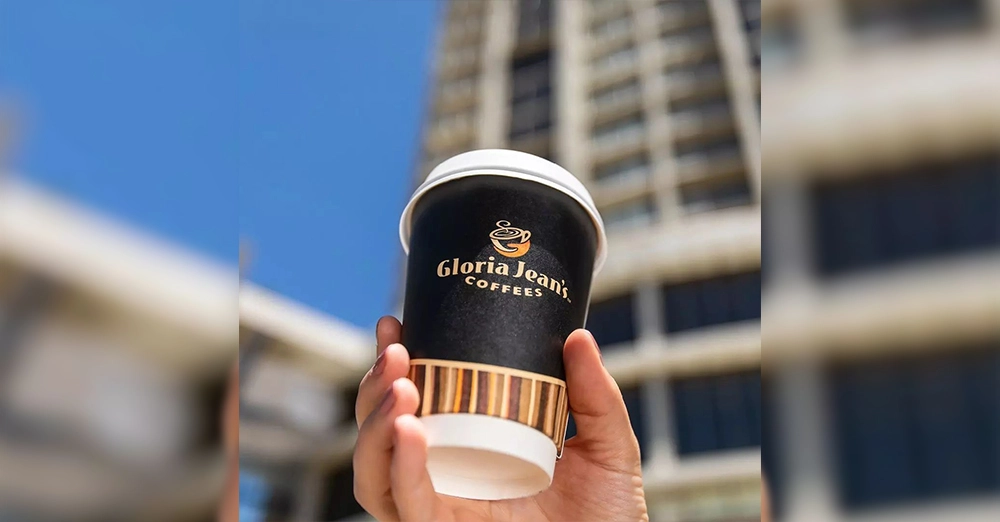 Gloria Jean's Coffees is a well-established franchise with 50 years in Dubai. It provides a comfortable and inviting atmosphere for coffee lovers to relax and recharge.
Guests have reported positive experiences with the ambiance and service provided by the café. The café offers unique coffee recipes and special creations.
To add to the experience, the café also has a rewards program for regular customers where they can earn rewards with each purchase.
Book now: Gloria Jean's Coffees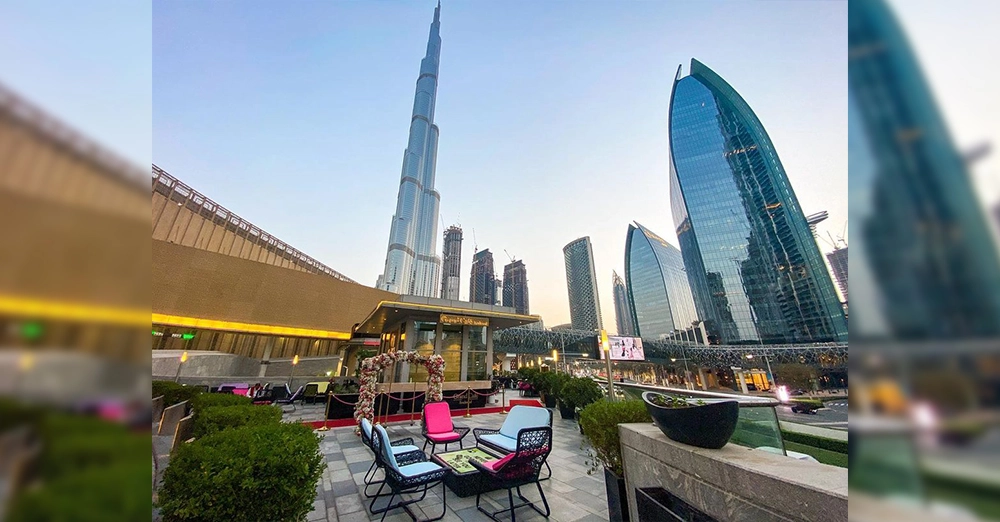 Grand Café Boulevard in Dubai has been a fantastic place to experience authentic Lebanese cuisine since 2015. You can choose from many dishes like hot and cold meze, grilled meats, seafood, and even sweets for dessert.
If you're ever in Dubai, visiting this spot should be on your must-do list. The place is gorgeous, with remarkable ceilings and columns featuring Sebka designs and palm-shaped patterns. You will have an array of drinks to choose from, making this venue even more attractive.
Book now: Grand Café Boulevard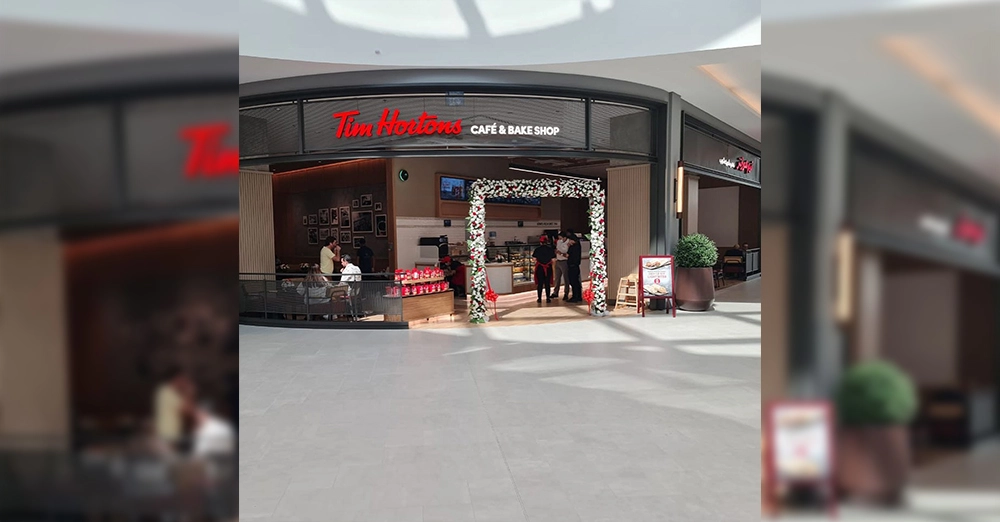 Tim Hortons is a popular Canadian franchise that has made its way to the sunny shores of Dubai. They serve classic treats like Original Blend coffee, signature iced beverages, and freshly baked goods.
Additionally, they offer premium coffees, sandwiches, and wraps as special bites. Tim Hortons believes in delivering superior quality products and services with their tagline 'Always Fresh, Always Delicious.'
Book now: Tim Hortons
Flight deals to Sunset beach Dubai
Traveling to the world-famous Sunset beach in Dubai is within budget, thanks to the great flight deals available. Whether you need an emergency booking or something further ahead, you can find offers that fit your needs and save you money.
If you're planning a vacation with your family, you can also find packages tailored for groups. We have fantastic flight deals right here that will help you save money for unforgettable experiences.
Sunset beach Dubai travel tips
Below are some travel tips you can follow to make your trip enjoyable.
Be sure to bring along all the essentials, like comfortable clothing for changing temperatures and footwear for walking on stands.
You should also prepare for beach safety, ensuring not to go beyond your skill level when swimming or diving.
Also, don't forget your camera or video recorder to capture the gorgeous sunsets.
It's also important to be aware of the cultural sensitivities as you explore Umm Suqeim beach.
Beach umbrellas, chairs, and other beach essentials are not provided on the beach, so be sure to bring your own.
Be sure to dress appropriately and follow local laws, customs, and traditions.
When you visit with children, watch them carefully to ensure they are safe.
Best time to visit Sunset beach Dubai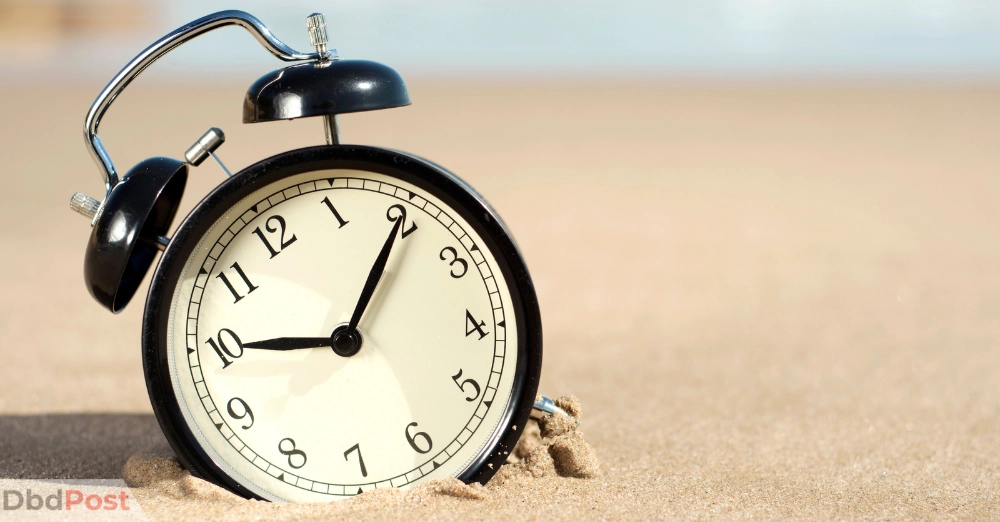 Umm Suqeim beach, also known as Sunset Beach, is a popular destination in Dubai that offers a variety of activities for visitors to enjoy.
Winter, from November to February, is the ideal time to visit the sunset beach as the temperatures are comfortable. As the temperature drops, it is perfect for outdoor activities such as swimming, snorkeling, kayaking, and fishing.
It is important to note that during the summer months, the temperatures in Dubai can be extremely high, reaching over 40 degrees Celsius, making it less comfortable for outdoor activities.
It's also worth noting that the beach tends to be less crowded on weekdays and can get busy on Fridays. Thus, it is recommended to visit the beach in the morning or afternoon to avoid crowds.
How to save money in Sunset beach Dubai
If you want to go to the beach but don't want to spend a lot of money, there are several things you can do. You can buy your supplies before you go and negotiate with local vendors for better deals.
Plus, if you bring an umbrella or two, you won't need to rent one by the shore. You can also pack a lunch or take advantage of discount coupons when buying food. And we've selected some fantastic deals on hotels for you to enjoy.
Sunset beach Dubai map
Related Stories
---
FAQs
Where is Umm Suqeim beach located?
This beautiful beach is located beside Wild Wadi Water Park and offers plenty of sunshine and fun activities. Also, Umm Suqeim Park is nearby, where you can take a break for some nature time in the park. 
Can you swim in Dubai at night?
Since it is a public beach, Umm Seqeim night swimming beach Dubai is allowed for visitors. Beautiful views of the evening sky and the glimmering waves in front of you will surround you. 
Do you have to pay for Sunset beach?
You don't have to worry about getting your wallet out while entering the beach Sunset. All you need to do is grab a towel, put on your swimsuit, and head over. 
Is BBQ allowed in Sunset beach?
You'll be happy to know that BBQs are allowed at Sunset beach. As it's a public beach, you can enjoy a nice cookout with family or friends.
Final thoughts
An unforgettable experience awaits you at the stunning Sunset beach Dubai. You can sunbathe on its pristine beaches, swim in its inviting ocean, or savor a few local snacks. So visit today for a fantastic journey that will create memories to last a lifetime.
We hope this comprehensive Dbd guide has been beneficial as you explore the wonders at Umm Suqeim beach. Now, let's make some memories in the Sun and share this guide with your family and friends to encourage them to join in on the fun.