Overlooking the Burj Al Arab on one side and Palm Jumeirah on the other, Black Palace beach is one of the most beautiful beaches in Dubai.
Black Palace beach is nestled in Al Sufouh, a prime location with plenty of hotels, restaurants, and attractions. Jet skiing, swimming & playing beach volleyball are the most popular things to do at the beach. Other activities like desert safari and camel riding are also possible nearby.
Our Dbd team has gone to great lengths to put together this helpful guide based on our experience with the magnificent Al Sufouh beach. We ensured we understood all the great activities, attractions, hotels, and facilities.
Later, to top it off, we looked into social media for visitor reviews and ratings to get an even more precise image. With that, now you can access all insights gathered from our visit and other sources combined.
Quick info about Black Palace beach
Before we get into the details, here is some basic information about the beach you need to know.
Black Palace beach is located in Al Sufouh – 1, Dubai.
It is also known as Al Sufouh beach, hidden beach, or secret beach because of its isolated location in a bustling city.
From one end to the other, the beach is about 650 meters long.
The beach is a part of the city's coastline that touches the Persian/Arabian Gulf.
This beach is accessible by car or bus. The nearest metro station is quite far, so if you arrive here by metro, you will need a short car ride to the beach.
Best of Black Palace beach
While there are plenty of attractions, hotels, and restaurants near the beach, some are better than others. Here are our top picks:
Best things to do in Black Palace beach
Best attractions near Black Palace beach
Best hotels near Black Palace beach
Things to do at Black Palace beach
A big reason for the beach's popularity is the wide array of activities available. Have a look at some of the most popular things people enjoy doing at the beach:
Who doesn't love feeling the thrill of speeding across the beautiful blue waters near a beach? At Black Palace Dubai, you can rent jet skis and explore the shoreline from a different perspective.
If you don't know how to operate the jet ski, don't worry. Professional instructors will be there to provide you with the necessary training and make sure that you stay safe during your ride.
Likewise, there is also plenty of group-rides happening at sea nearby. You can be a part of these groups led by a pro and have fun with others or your friends.
Book activity: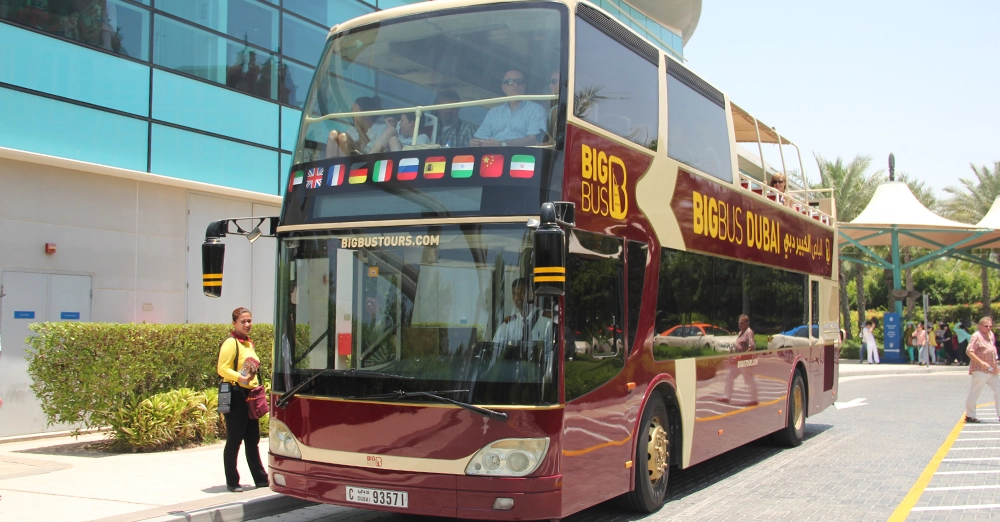 Roaming around Dubai while gazing at the marvelous architecture and attractions is a great way to spend time. That's precisely what the hop-on hop-off bus tour is for.
This open-top tourist bus takes tourists around the city's best parts. From the vehicle, passengers will see the city's major highlights up close.
The best part is that you can hop onto the bus and get off it whenever you like. So next time you want to travel around the city, book a seat and get on the bus once it stops at the station near Black Palace beach.
Book activity: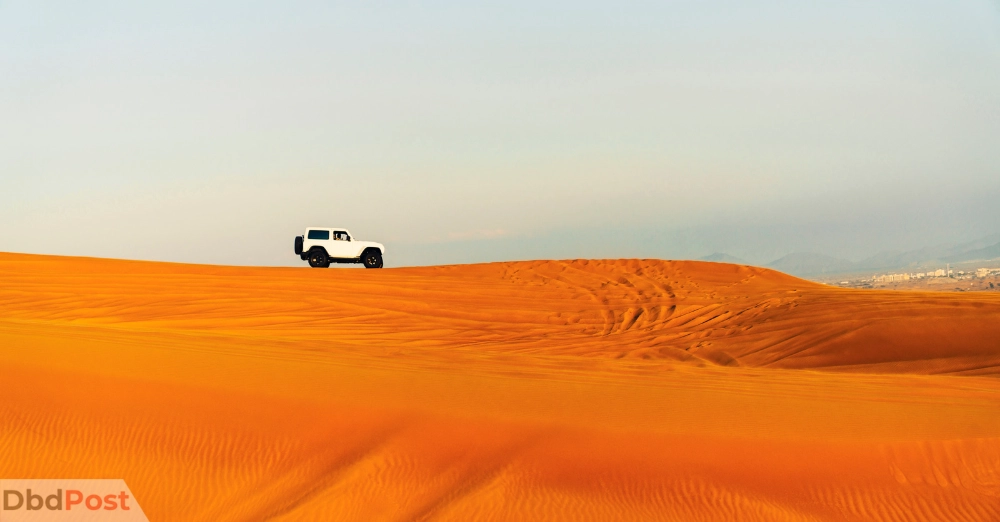 While in Dubai, we urge you to go on a dune-bashing adventure in the desert outside Dubai. Likewise, you can also take part in quad biking and camel riding.
A tour guide will pick you up from your location before driving out to the desert. Once there, everyone will take a short break before going on a memorable dune-bashing ride with experienced drivers.
You can also try sandboarding and take photos of the stunning scenery around you while you are there. The last stop is a desert camp where you can ride a camel and drink something refreshing.
Choosing a 7-hour tour allows you to enjoy entertainment shows and a delicious dinner. After you take the time to see the sunset and relax, you will be dropped off at your hotel.
Book activity: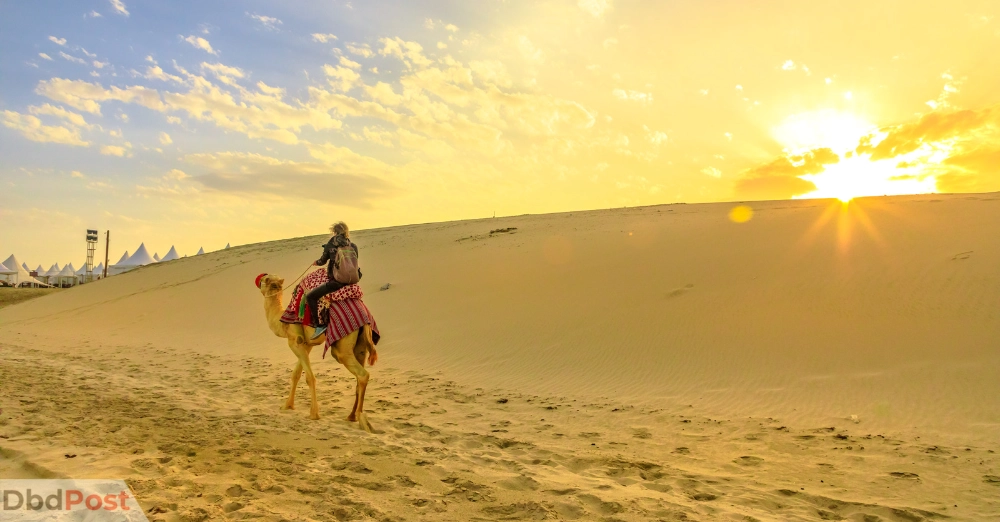 A trip to the desert city cannot be complete without riding a camel at least once. But to spice things up, why not add a few extra activities? We have a few deals for you below.
Camel rides let you explore the desert and provide an exciting view of the city. You can journey through the dunes with a trained guide, enjoy distant skyline views, and capture stunning photos.
Book activity: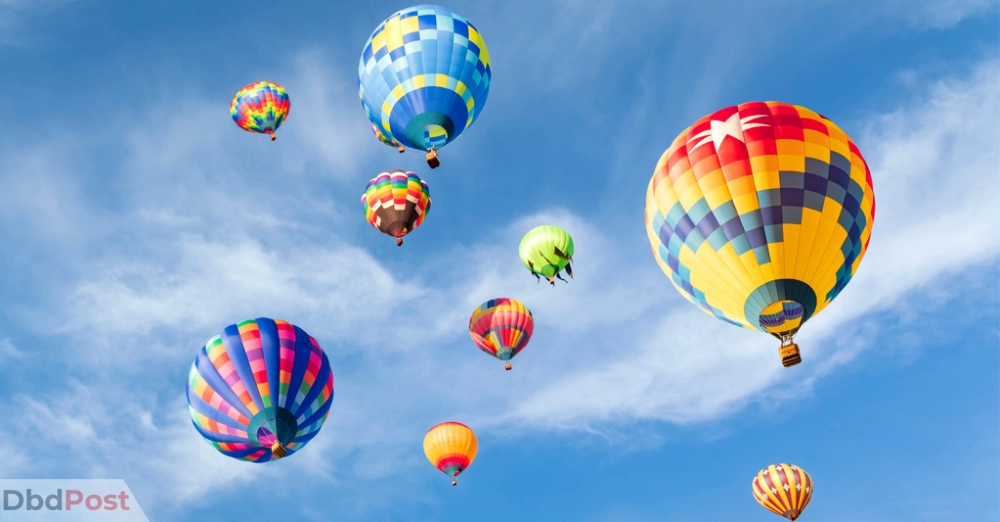 If you think you have seen all of Dubai, it's time to try something different. Hot air balloon rides are one of the most underrated activities in Dubai, and you can now experience it near Black Palace beach.
Take a flight over the desert dunes and admire breathtaking city views from a bird's-eye view. If the timing is right, you may even see the sunrise or sunset from an exciting place!
The balloon is operated by certified professionals who will keep you completely safe on air. It is also the most romantic way to make the most of your time in the city.
Book activity: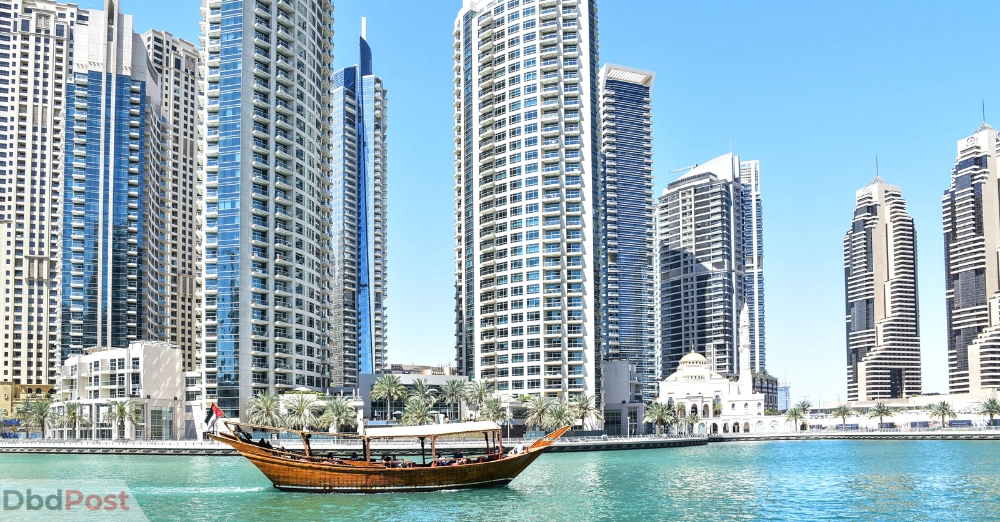 A guided city tour of Dubai will take you through the most appealing tourist destinations in the city. Depending on your chosen tour, these places may include Atlantis The Palm, Dubai Mall, Burj Khalifa, Dubai Aquarium, and Souks.
While most think it is cheaper to visit the city on their own, having a guide will ensure you don't miss anything. They can also tell you interesting things about the places you visit.
Book activity:
Top attractions near Black Palace beach
Located in Dubai, there are dozens of notable locations to visit. Among them all, the following are our favorites: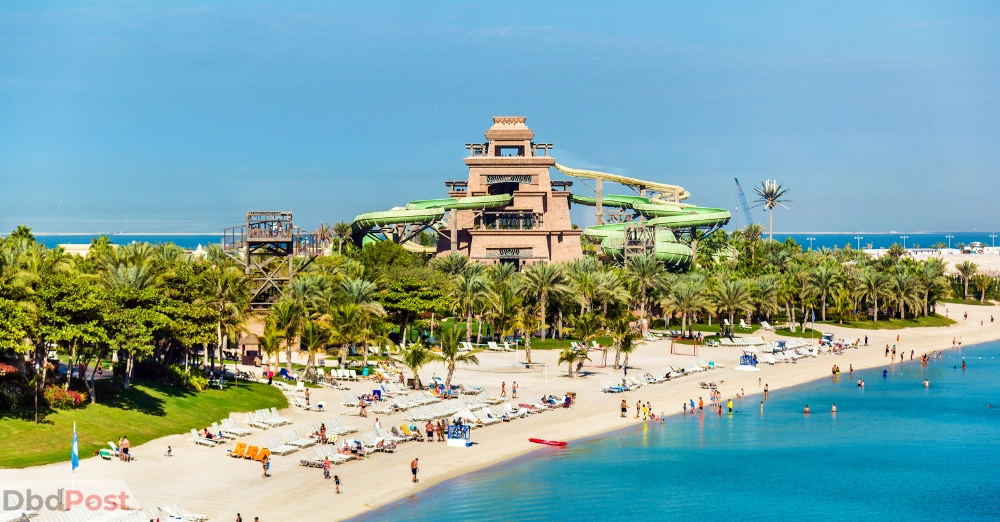 Get ready to take the plunge at Atlantis Aquaventure Waterpark, one of the best waterparks in the world! For around $100, you will get full-day access filled with fun and excitement.
Featuring thrilling slides like the Tower of Poseidon and Aquaconda Tunnel, as well as a playground for kids, all ages can enjoy something.
Bravehearts can test their courage on the Leap of Faith waterslide, while those seeking relaxation can lounge in tranquility on its private beach.
Don't miss out on this incredible experience – it'll be worth every penny!
Book a ticket: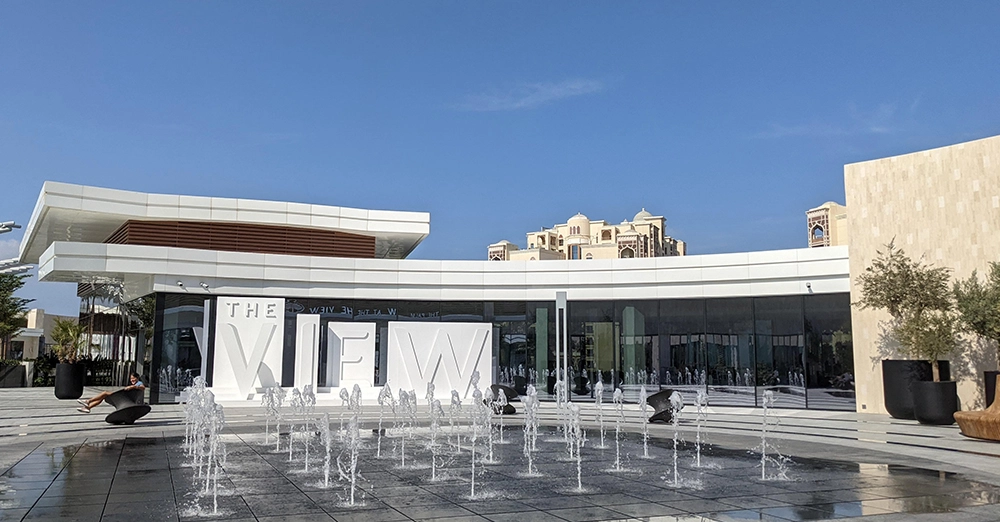 The world's most famous and beautiful artificial island, Palm Jumeirah, is nothing short of a paradise. It boasts some of the most luxurious hotels, resorts, waterparks, and an aquarium.
As the name of the island suggests, it is shaped like a palm tree. And to see it in all its glory, you have to take the high ground.
The perfect way to take all this beauty in would be to visit 'View at the Palm.' From this observatory, one can witness breathtaking views up high across the entire archipelago.
Book a ticket: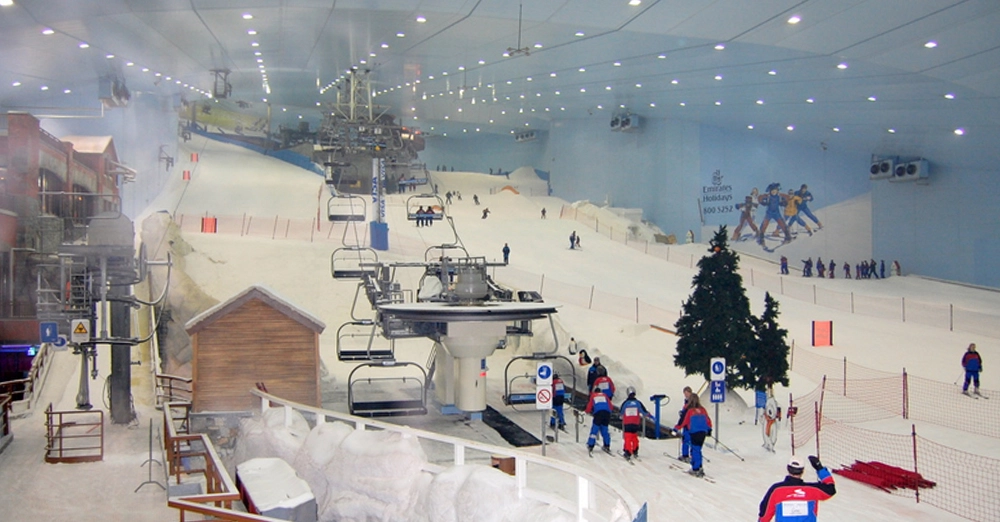 Dubai is an astonishingly gorgeous city that will surprise you with its many features. Believe it or not, Dubai has a place for skiing. The heat in Dubai may be intense, but there is still something breathtaking about trying out some winter sports here at this incredible destination.
At this snow park spread across 4,500 square meters, you will find many things to keep you busy all day. Its activities and attractions include bobsledding, tubing run, snow bumpers, climbing wall, giant snowballs, etc.
Book a ticket: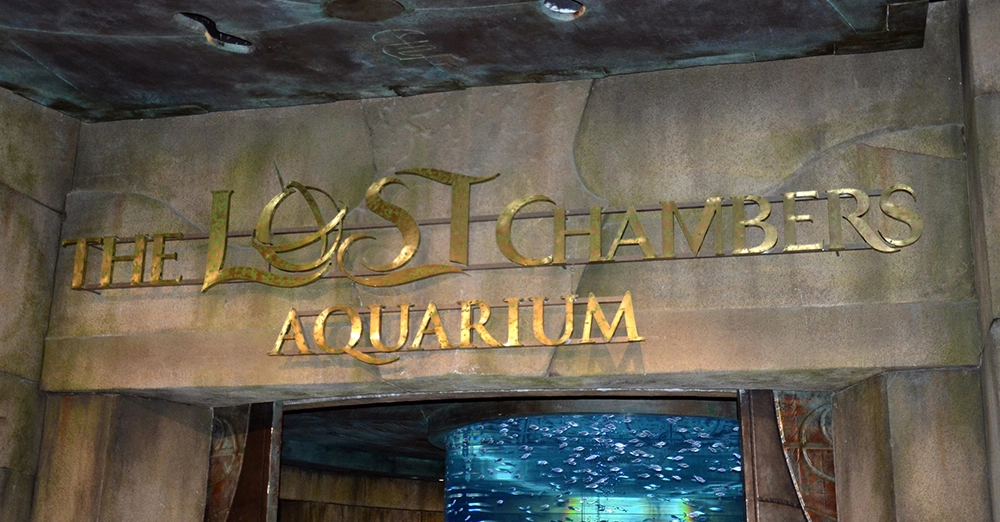 If you visit the Lost Chambers aquarium, it will feel as if the ancient city of Atlantis has been rediscovered. The sheer size of this place is breathtaking and makes you feel like you are inside an aquatic world.
It is the biggest aquarium in the Middle East, with over twenty marine life exhibits and over 65,000 animals. You'll see bizarre and exotic creatures swimming around you as you walk.
Its simulated coral reefs are marvelous sights to watch animals swim and feed. Alf sea creatures are displayed here, from intimidating sharks, stingrays, and piranhas to seahorses and eels.
Lastly, if you want to see these animals up close and interact with them, you can even go snorkeling inside the tanks.
Book a ticket: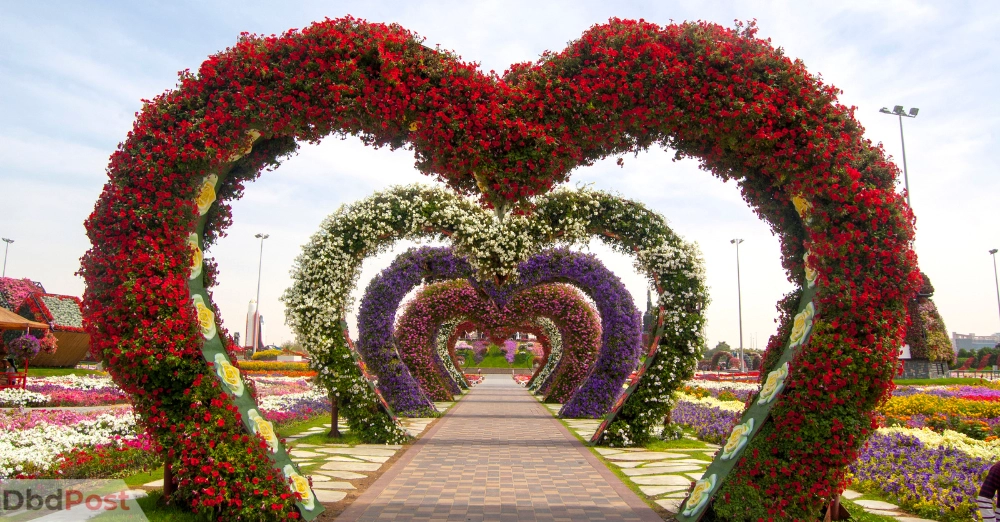 No other place in Dubai is as colorful as Dubai Miracle Garden. This garden is a sea of colorful flowers, with a staggering 150 million in full bloom!
But it isn't just the flowery gardens that make this place worth a visit. There is a castle decorated with flowers from top to bottom too. An even prettier site is the Emirates A380 airbus which is covered in over half a million flowers and plants!
This location is a mesmerizing place to take pictures and stroll. Not to mention, the smell is one of the best.
Book a ticket:Skip-The-Line Ticket to Dubai Miracle Garden
Hotels and resorts near Black Palace beach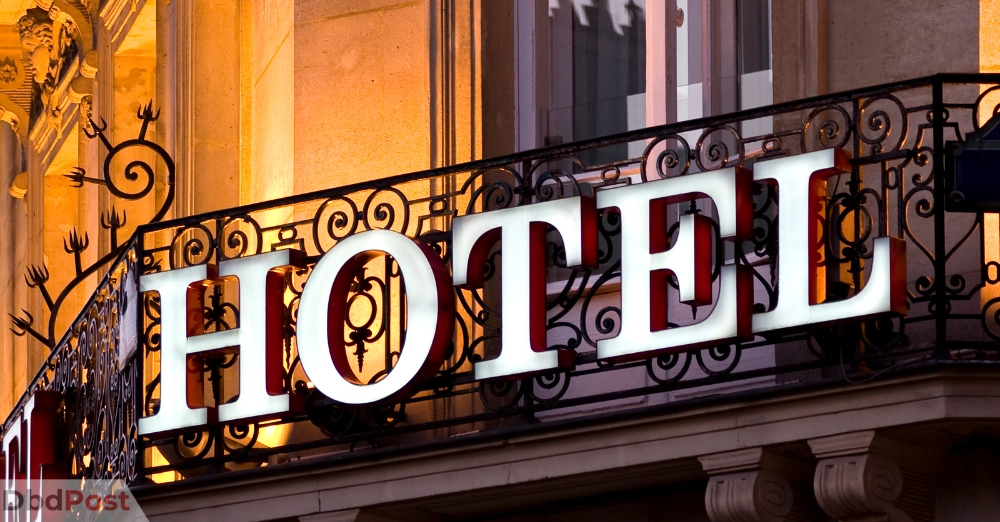 Al Sufouh beach is situated in a prime location, meaning the choice of accommodation is endless. However, it is difficult to choose the best one without a good bit of research.
So, we have prepared a list of hotels and resorts to ensure you stay at a comfortable place at a reasonable price. Have a look: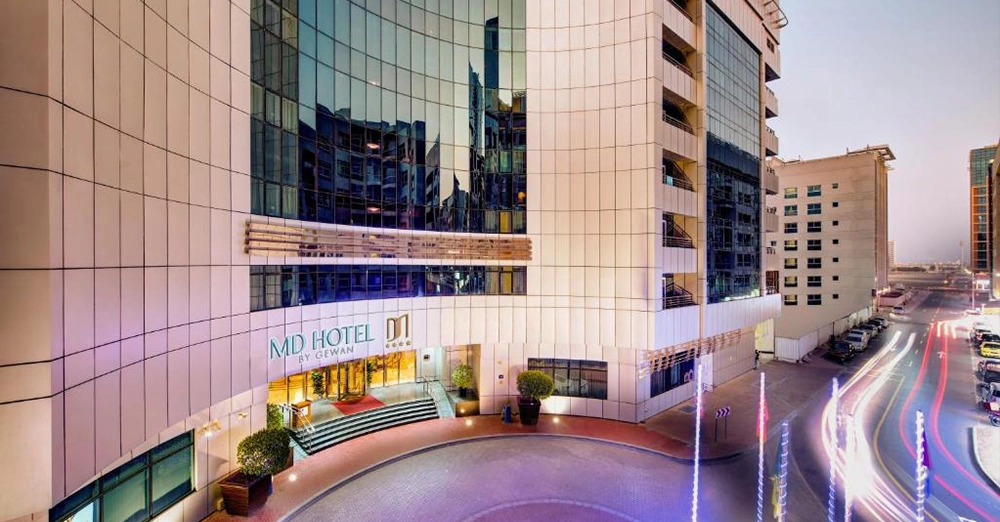 From an international dining experience to stunning views from the rooftop pool, MD Hotel offers everything a guest could ask for.
Their elegantly furnished rooms feature 43-inch TVs and high-speed internet for your entertainment. Plus, the bathrooms have a bathtub and also contain bathrobes & slippers. And don't forget about 24/7 room service too!
You can join them for a tasty lunch or a 3-course buffet. And finally, finish with some well-deserved relaxation time in their Finnish sauna, hot tubs & steam rooms separate for men & women.
Book now: MD Hotel By Gewan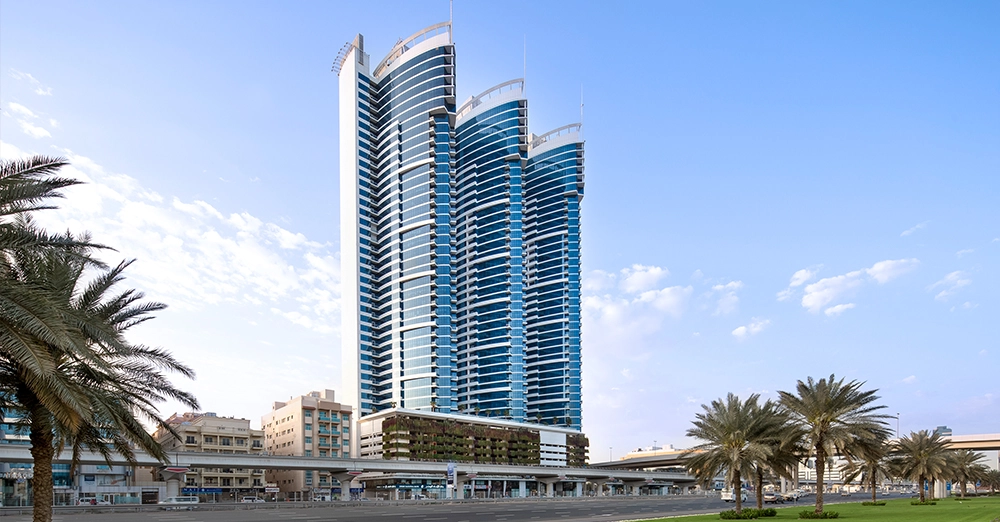 Novotel Dubai is a luxurious 4-star, high-rise hotel. It boasts impressive amenities, including views of the Arabian Gulf and 465 rooms on 41 levels.
Each room includes environmentally friendly bathroom products, LED TVs, free Wi-Fi, tea & coffee machines, and safety boxes. Each room also has air conditioning.
There is good news if you're traveling in a group or with family. They have over 100 connecting rooms plus fully furnished 89 suites available!
Book now: Novotel Dubai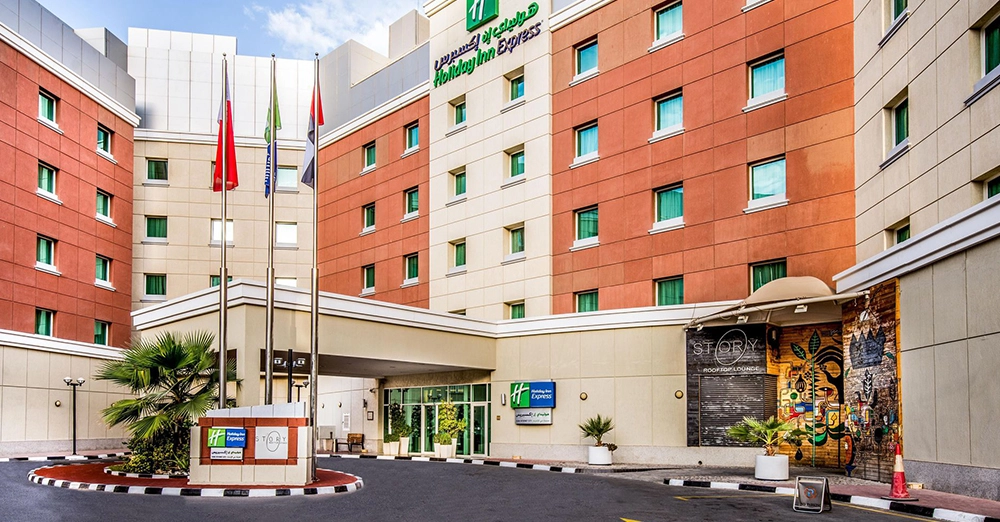 Holiday Inn is an affordable hotel with prices starting at around $120. For this price, you will get highly comfortable beds, private bathrooms, free Wi-Fi & parking, a gym, etc.
Moreover, all rooms offer tea makers, dark wood furnishings, and double-glazed windows and the bathrooms come with power showers.
Book now: Holiday Inn Express Dubai Internet City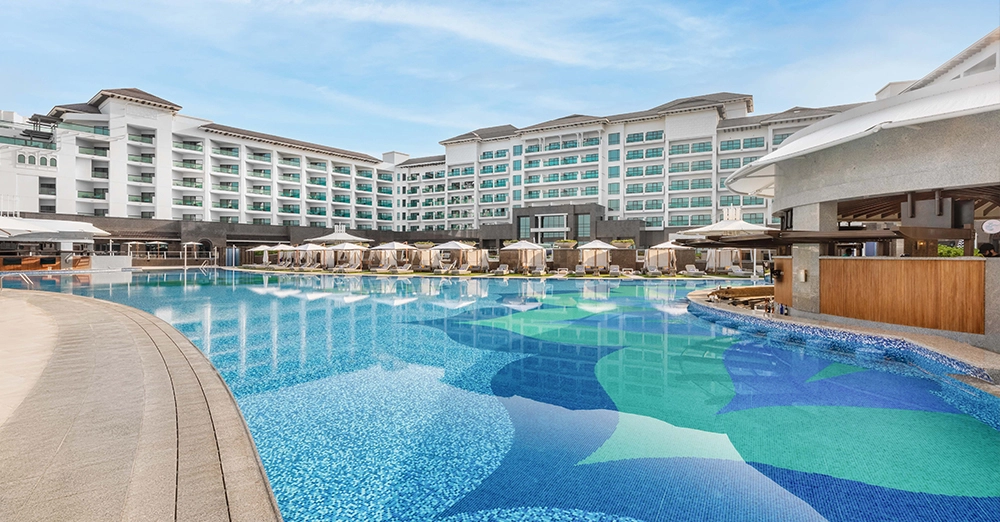 The Taj Exotica Resort & Spa is located on the famous Palm Jumeirah. It combines modern amenities, luxurious suites, world-class restaurants, and stunning views.
Each room features high-speed Wi-Fi, a comprehensive room service menu, TVs, and plush beds. In addition, all rooms have a terrace and view of the sea.
Seven restaurants, lounges, and bars offer International, Indian, British, and Middle Eastern cuisines.
Moreover, there are on-site facilities like a children's playground, sauna, gym, and car hire service.
Book now: Taj Exotica Resort & Spa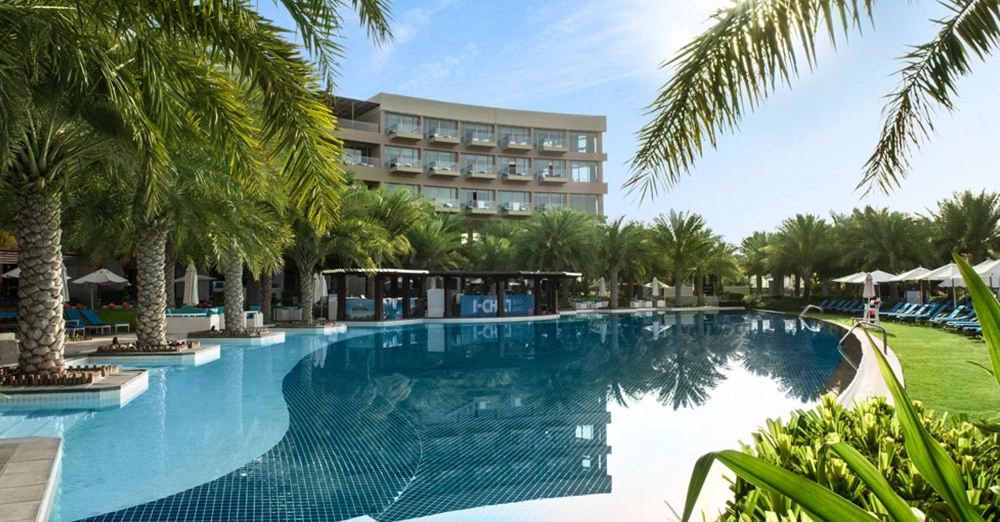 Rixos is synonymous with opulence, and this hotel is a testament to that reputation. This 5-star hotel offers guests the very best in luxury accommodation.
Each room has a balcony or terrace with views of the city skyline and the Arabian Gulf. The interiors of all 316 rooms have modern Turkish designs and come with a TV, free Wi-Fi, and a minibar.
The hotel also has an outdoor pool, gym, and spa. On top of that, they have two poolside and beachside restaurants and a Shisha lounge.
Book now: Rixos The Palm Hotel
Restaurants near Black Palace beach Dubai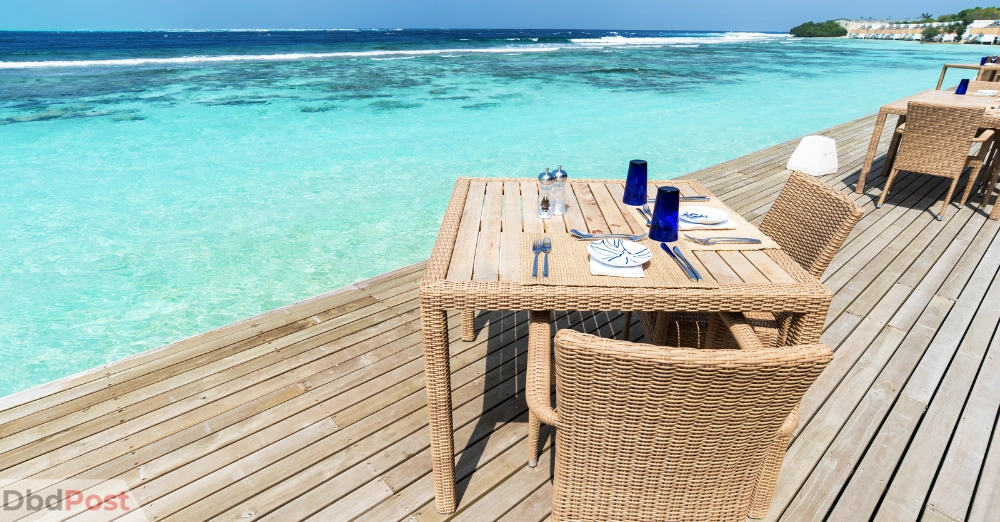 Various affordable and exotic restaurants can be found around Al Sufouh beach. They facilitate romantic dinners, meals for individuals, group gatherings, and drink parties.
The best restaurants you can find on the beach in Dubai are as follows: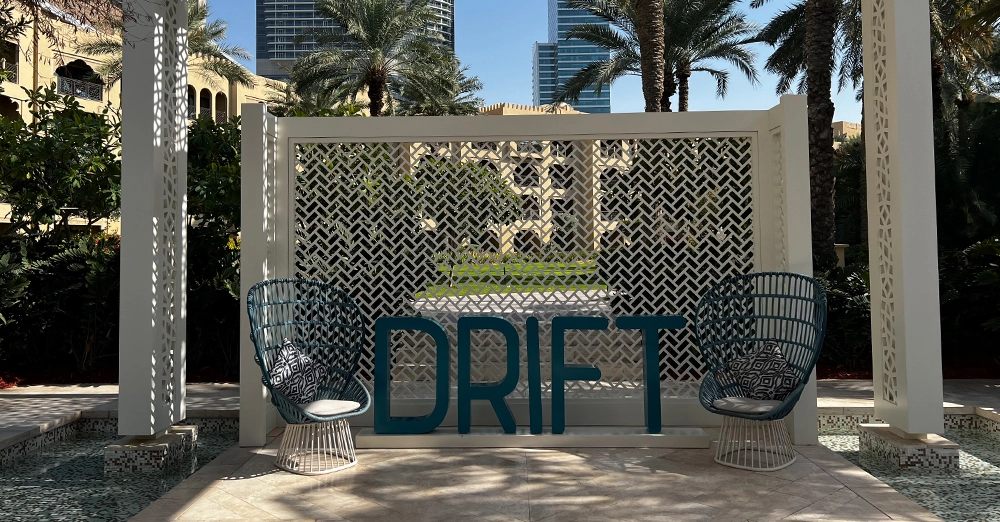 DRIFT is one of the best beach clubs in Dubai, and its restaurants are open to all visitors. They serve exquisitely presented full-course meals, desserts, and an extensive range of wines for all occasions.
Its chic urban vibe, elegant design & aesthetics enrich the world-class food even more. Adding to the experience are its stunning infinity pool and the views of Dubai's iconic skyline & the Gulf.
Reserve table: View the menu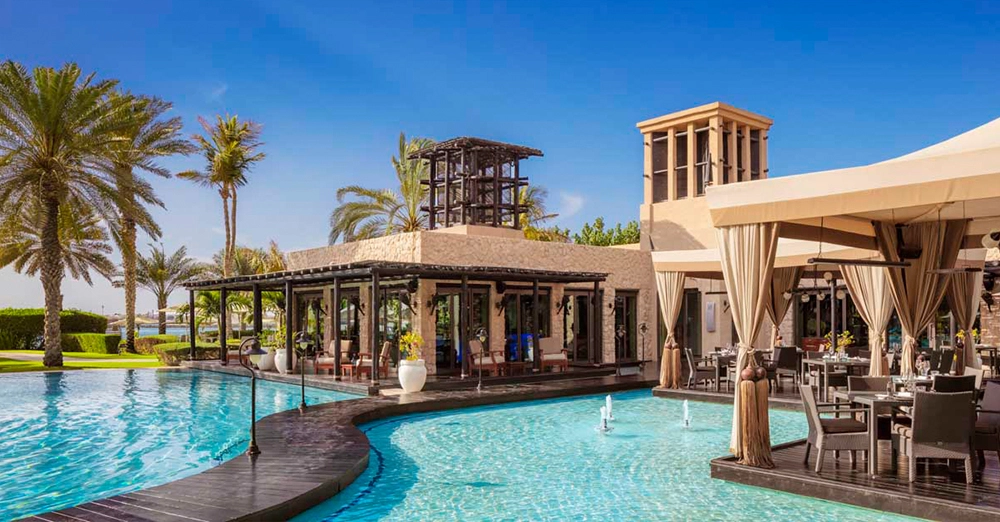 Eauzone restaurant sits surrounded by gorgeous palm trees on the Arabian Gulf beachfront. Its wooden decks and floating "Majilis" overlook its marvelous translucent pool and the Persian Gulf.
Its casual dining environment changes to a much more stylish one after sunset. It provides an intimate setting at night, with its refined atmosphere and modern food with an Asian twist.
Reserve table: View the menu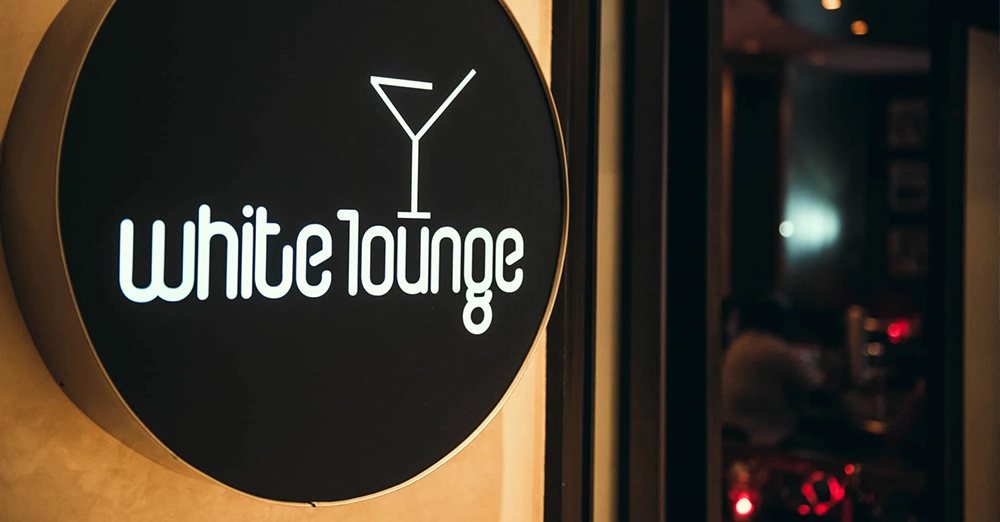 The Grand Grill is a South African steakhouse in Habtoor Grand Hotel. It has been serving guests since 2006 with a motto of "Bambanani," an African word for unity.
You will find many delicious, homemade South African dishes at this restaurant. They are well-known for having the most flavorful international beef selections. This draws many crowds, and the place serves as a social and energetic setting.
Reserve table: View the menu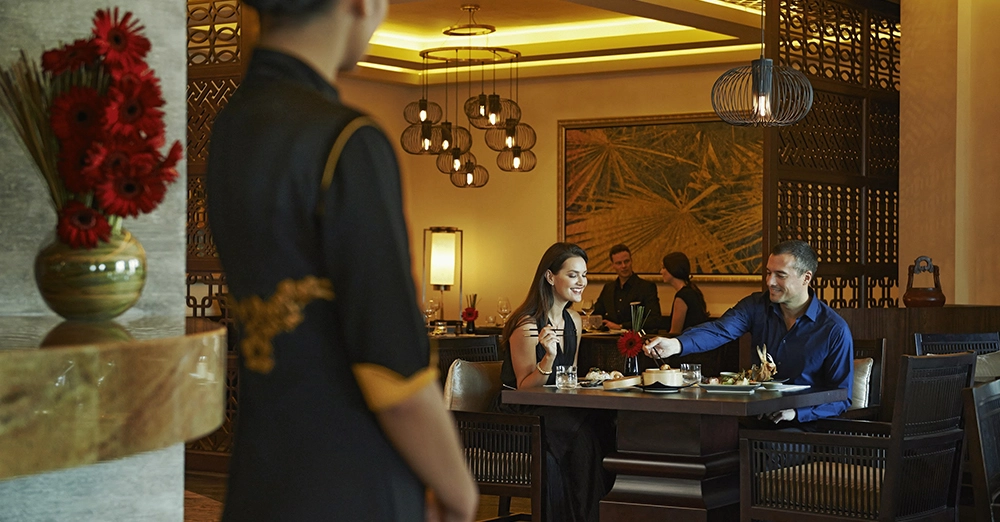 Lao serves up home-style Asian cooking with a twist, fusing traditional dishes from southeast Asia with modern spices and sauces.
Enjoy your meal in their bistro-style atmosphere, both indoors and outdoors. They also allow you to book their private dining room for an intimate party or family dinner.
Reserve table: View the menu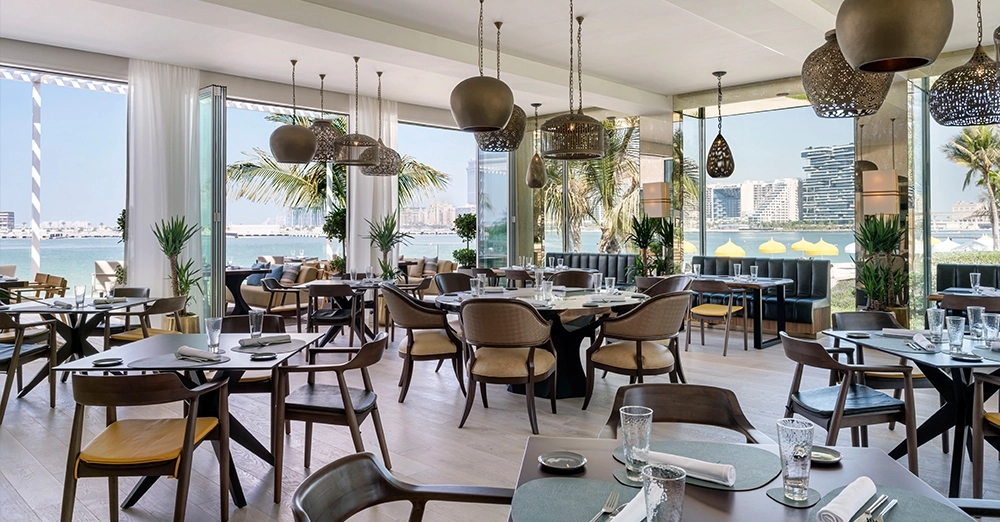 Offering a view of Palm Island Bay, The Beach Bar & Grill is located between vibrant gardens and sandy beaches.
During the day, visitors savor platters of grilled seafood and salads on the shaded terrace in a casual atmosphere. But as night falls, the restaurant becomes more romantic. It becomes warmer with candles glowing and chefs serving lobster, prime steaks, tiger prawns, and mixed kebabs.
Reserve table: View the menu
Flight deals to Black Palace beach
You can find the best flights to Dubai from other cities worldwide using airfare comparison websites. Here are the ones you should look into
Overall, our favorite flight finder
Excellent customer support
Displays a high number of search results
Vast search filters
Best to compare international flight ticket costs
Expansive international search
Favors less popular airlines
Gives the most relevant results
Good customer support
Interactive calendar showing cheapest daily fares
Fast results
Black Palace beach travel tips
To make sure your experience at the beach is as enjoyable as possible, you have to keep in mind a few things: [1] Government of Dubai, "Beach Safety, https://www.dm.gov.ae/en/beaches/Pages/Beach-Safety-Guidelines.aspx"
Pack light clothes and extra clothes if you want to go from the beach to town.
Keep yourself hydrated by drinking plenty of water.
Apply sunscreen often and wear a hat & sunglasses.
Dispose of any rubbish you brought and show consideration for other people enjoying the beach.
All activities such as jet skiing, parasailing, and other water sports are only allowed in designated areas and with the required permits.
Beachgoers must always follow the guidance of lifeguards and beach patrol staff.
Best time to visit Black Palace beach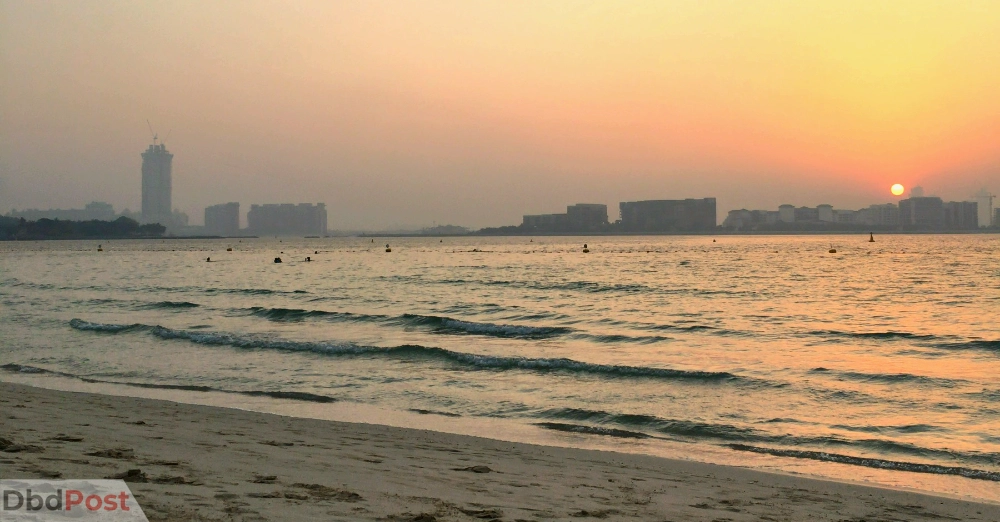 There is no better time to visit Black Palace beach than in the evening. At that time, you can see the golden hues of the day's final sun rays as the sunset occurs.
Similarly, the best season to visit the beach is during winter. The weather is much more pleasant these months than at other times of the year. It is neither too hot nor cold, so that you won't suffer from sunburns during water activities.
How to save money at Black Palace beach?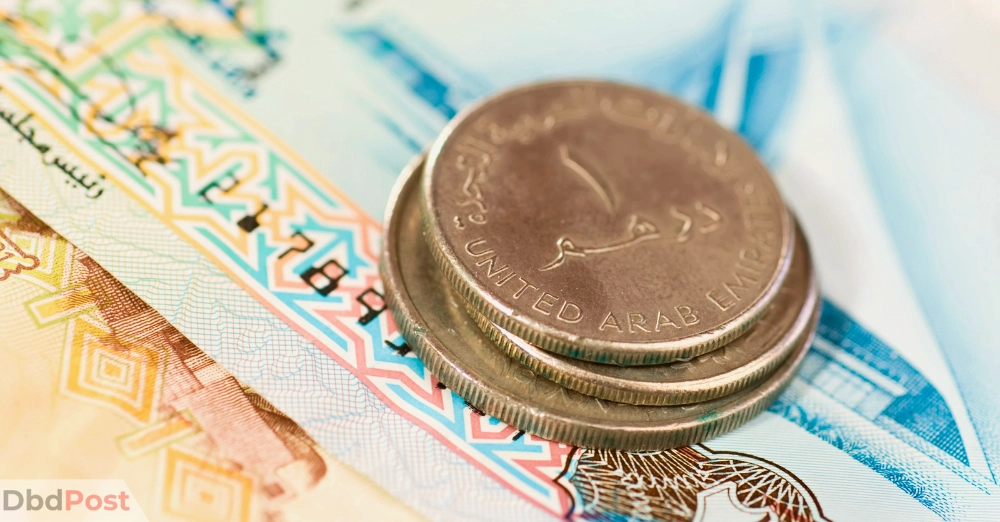 The most significant savings happen when you book affordable flights and hotel rooms. By being mindful of your choices, you will be spending hundreds or even thousands of dollars less.
Compare the plane ticket prices
You can find the cheapest flights by comparing airfares on the following websites.:
Book affordable hotel rooms
If you're looking for an affordable yet comfortable place to stay in Dubai, look no further than these hotels for the best of both worlds:
Black Palace or Al Sufouh beach map
Related Stories
---
FAQs
Why is it called Black Palace beach?
The beach is called Black Palace due to its proximity to the Palace of Sheikh Sultan bin Khalifa bin Zayed Al Nahyan. It is also known as Secret beach or hidden beach because of its secretive location. 
Where is Black Palace beach?
Black Palace beach is located in Al Sufouh, Dubai. For this reason, it is also called Al Sufouh beach.
How long is Black Palace beach?
Black Palace is around 650 meters long from one end to the other. You can access all of this open area on foot. 
Final thoughts
The Black Palace beach is called Al Sufouh beach or the Secret beach in Dubai. It offers stunning views and crystal clear waters with gentle waves for swimming.
The beach is also in the proximity of various tour operators that offer jet ski rentals, desert safaris, hot air balloon rides, and so on.
If you travel to Dubai from abroad and want to see the beach there, you should check for airfare deals. CheapOair, Kiwi, and Skyscanner are the best websites to do so.
Moreover, the beach is located near several hotels and restaurants, so dining and staying for a while is no issue. Just be mindful of local regulations & traditions, and always bring a bottle of water with you!