Mirfa Beach is an ideal spot to soak up some sunshine and enjoy the clear waters of the Arabian Gulf. As it is a less-visited location, crowds are not an issue here.
Al Mirfa Abu Dhabi beach offers plenty of activities and opportunity to explore the area's deep-rooted heritage. You can take long walks on the coast, see beautiful sunsets, try watersports, and eat fresh seafood dishes.
To make the Mirfa Beach Guide, our team went on a fun adventure. We checked out places nearby the beach and even tried some activities. We asked for honest reviews from visitors and local guides to gain additional insights.
Additionally, we looked through websites and magazines for facts to find various spots near the beach. Finally, after all our hard work, we put together a comprehensive Dbd guide on the beach.
Quick info about Mirfa beach
Now, let's look into some of the facts about the beach.
The Al Dhafra Watersports Festival features global watersports champions hosted on the beach.
The beach is well-managed and maintained by the beach authority for tourist convenience.
Visitors can bring their food and fixtures such as tents.
Mirfa Beach also offers open showers and washrooms for those looking to cool off.
The beach is also wheelchair accessible.
Prayer rooms on the beach are available for male and female devotees.
A lifeguard is on duty at all times for the safety of swimmers.
Best of Mirfa beach
Best things to do in Mirfa beach
Al Dhafra Festival
Jet Skiing
Beach volleyball
Best hotels near Mirfa beach
Best attractions near Mirfa beach
Al Mirfa port
Al Mirfa park
Al Muhajreen Mosque
Things to do at Mirfa beach
Mirfa beach is a great place to have fun. Not only can you splash in the waves and go on exciting boat rides, but you can also participate in excellent beach activities. Parents can keep an eye on their kids while swimming, playing beach games, or having a picnic with friends and family.
1.

Al Dhafra festival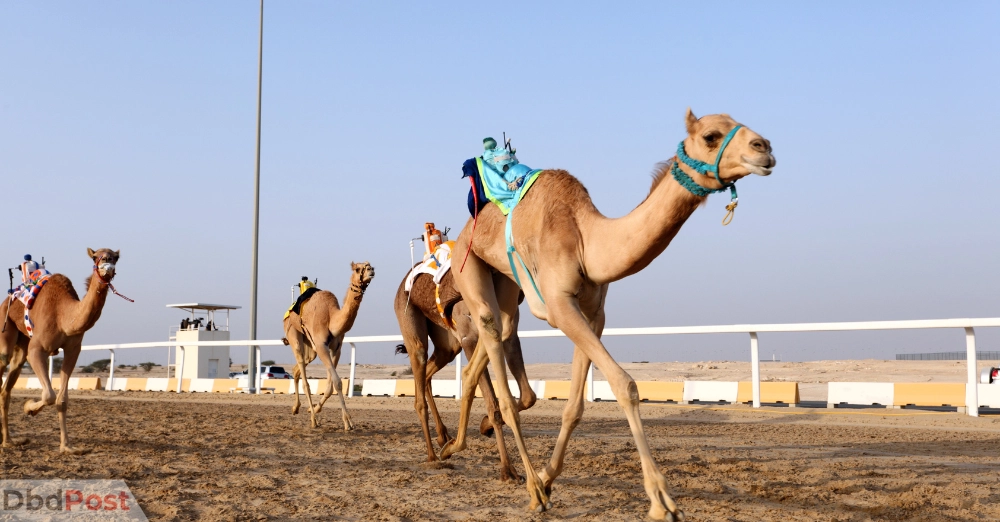 The Al Dhafra Festival is an annual event organized by the Cultural Programs and Heritage Festivals Committee. It is a celebration and entertainment for many people, featuring activities such as camel beauty contests and racing.
The purpose of this festival is to preserve and enhance the UAE's cultural heritage while promoting the proper care and appreciation of camels, which are a significant part of the country's history and culture.
2.

Swimming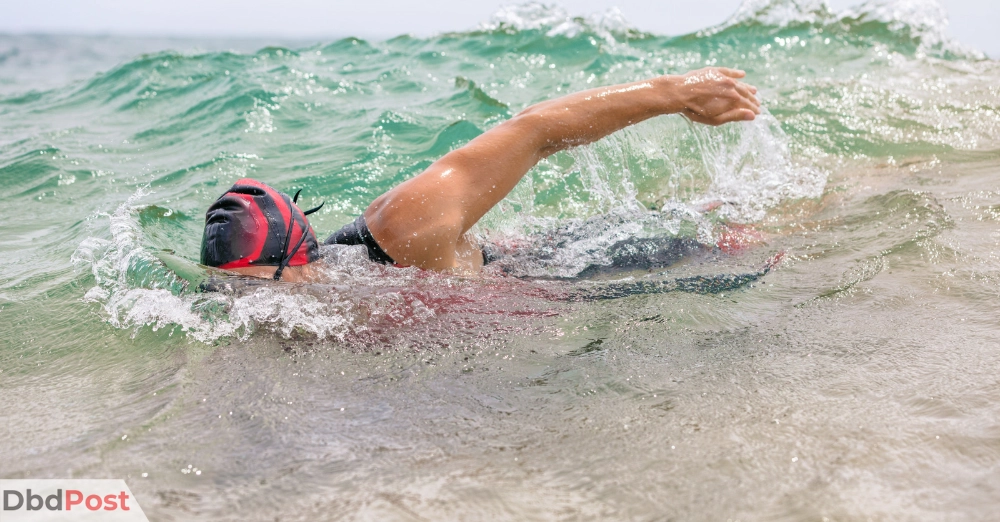 Mirfa beach is a beautiful location for swimming and enjoying time with family and friends. Located about an hour and a half drive from Abu Dhabi, the beach offers stunning views of the Arabian Gulf. Lifeguards supervise it to ensure the safety of all visitors.
Whether splashing around in the water or just soaking up the scenery, Mirfa beach is a great place to have fun and relax.
3.

Jet skiing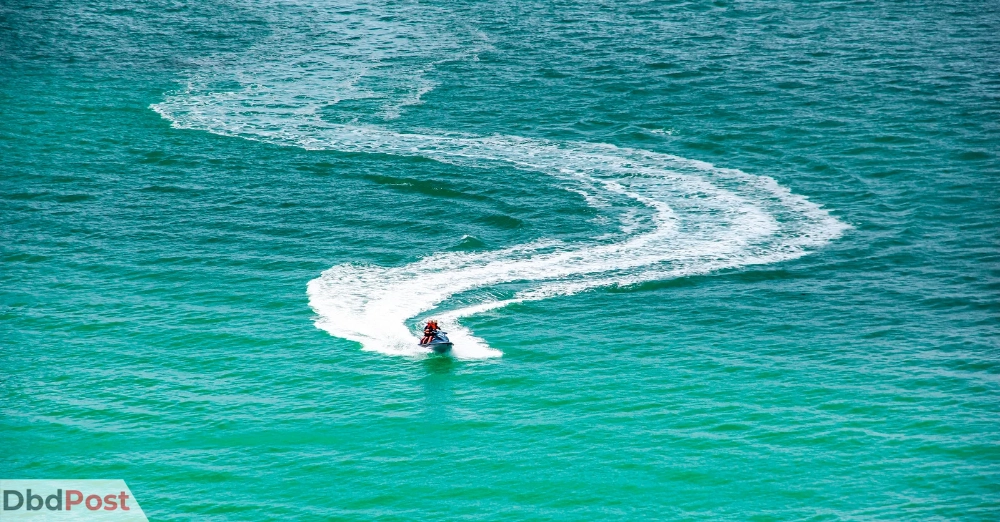 Take your jet skiing experience to the next level when you visit Al Mirfa beach. Feel the sun on your face like a bird soaring through gusts of wind as you cruise atop waves with ultimate speed.
It doesn't matter if it's slow or fast-paced; an unforgettable memory awaits at this picturesque destination. Additionally, admire spectacular sights such as majestic marine life, breathtaking sceneries, and more.
4.

Jogging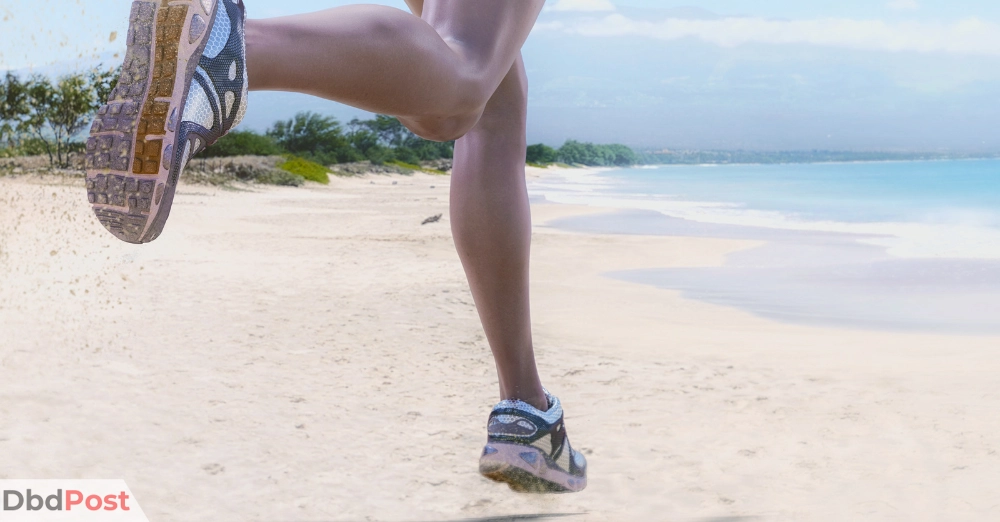 Jogging is a great way to stay active and healthy. Whether you like to jog in the morning or the evening, you can find a place to get your body moving near Mirfa beach.
Taking time out of your day for jogging around Mirfa beach will help your body and mind feel better and stay strong. So the next time you've got some extra energy, grab your running shoes and go for a jog near Mirfa beach.
5.

Beach volleyball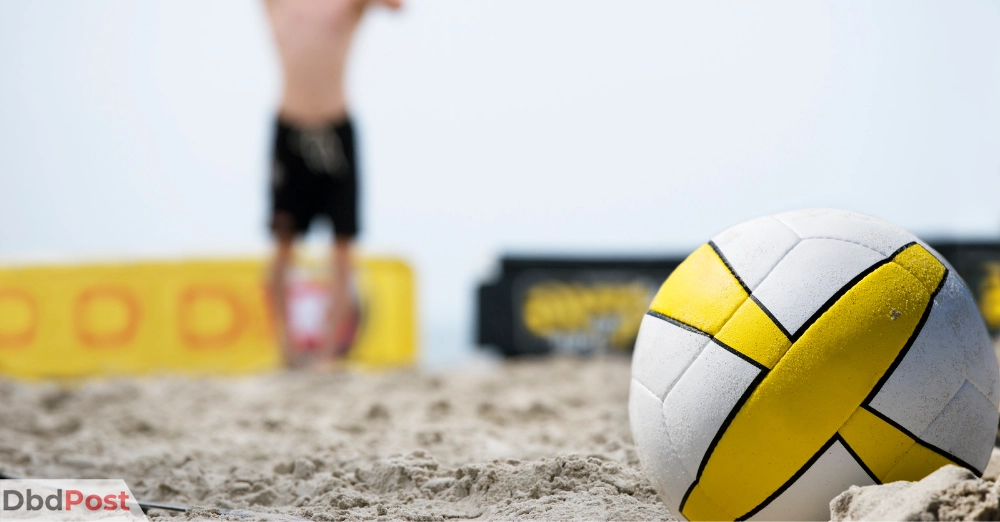 Spending time at the beach with your friends is always a great experience. Playing beach volleyball near Al Mirfa beach makes it even more fun. You can cheer on your friends who are playing or join in yourself. It's a great way to share some laughter and enjoy the sun.
Even if you have never played before, don't worry, it's easy to learn, and you'll soon be spiking the ball over the net with your friends. So, grab your towels, sunscreen, and volleyballs, and get ready for a fantastic day of fun at the beach.
Top attractions near Mirfa beach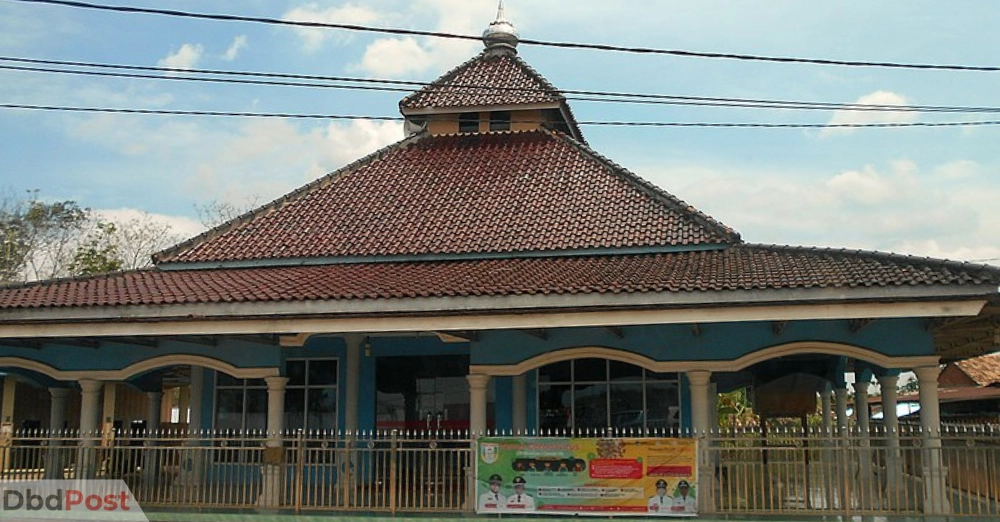 Mirfa beach, Abu Dhabi, offers many exciting attractions for tourists and locals. The area is perfect for relaxation, with scenic views of the shoreline that will take your breath away. Exploring these sights will give you an up-close look at Emirati culture in all its beauty and splendor.
1.

Al Mirfa port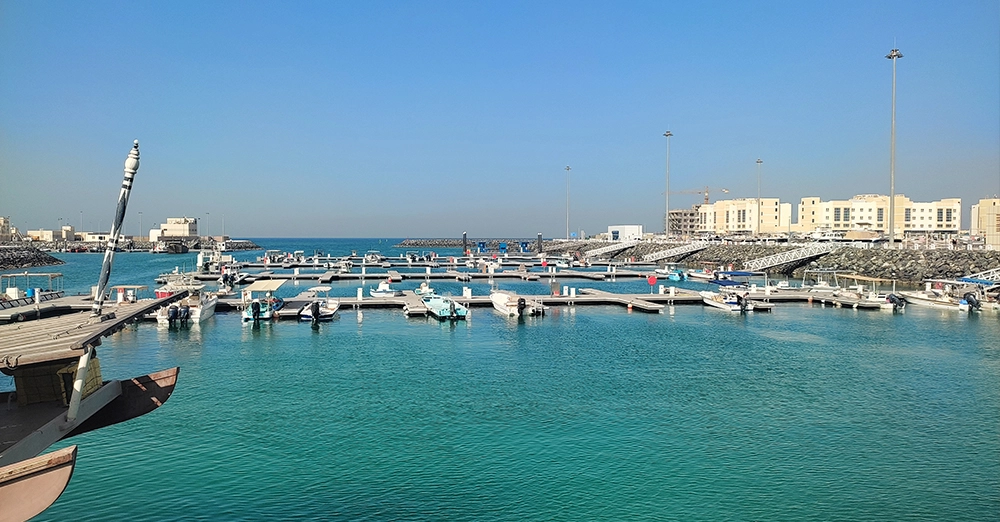 Mirfa port is an exciting place to visit! You can find it near the beautiful Mirfa beach. All the boats in the park are managed by the municipal, so you can be sure they're safe and in good condition.
Best of all, you enjoy a stunning sea view at the boat park. There are also small shops nearby, so you can buy fun stuff while you're there.
Map: Get direction
2.

Al Mirfa park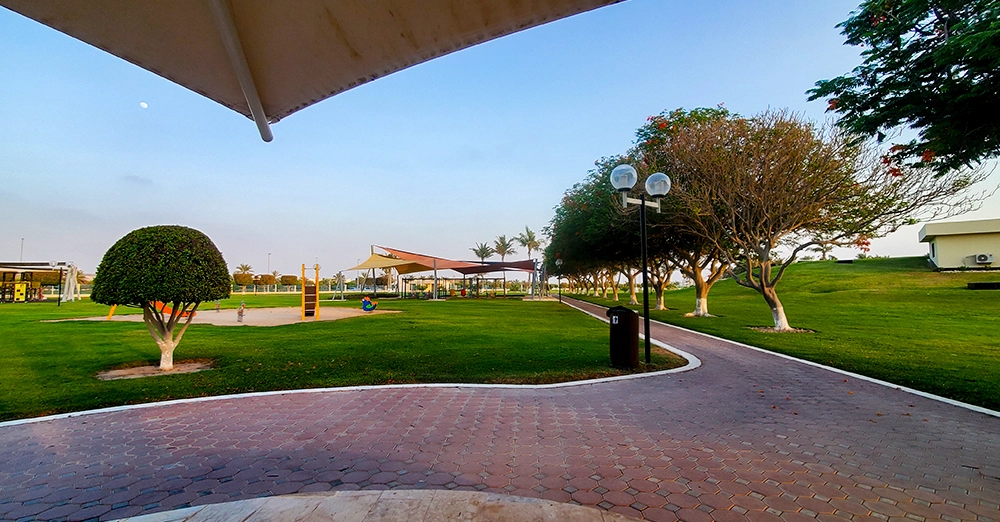 BBQs are allowed, and there's a playground for the littlest adventurers. You can even go there for a picnic with your family or even a big group of friends. There are many trees and grassy lawns for you to explore, so make sure to bring your explorer's hat.
Plus, no one needs to worry about safety because they've got security around too. So whatever you need, Al Mirfa Park is here to help.
Map: Get direction
3.

Al Muhajreen Mosque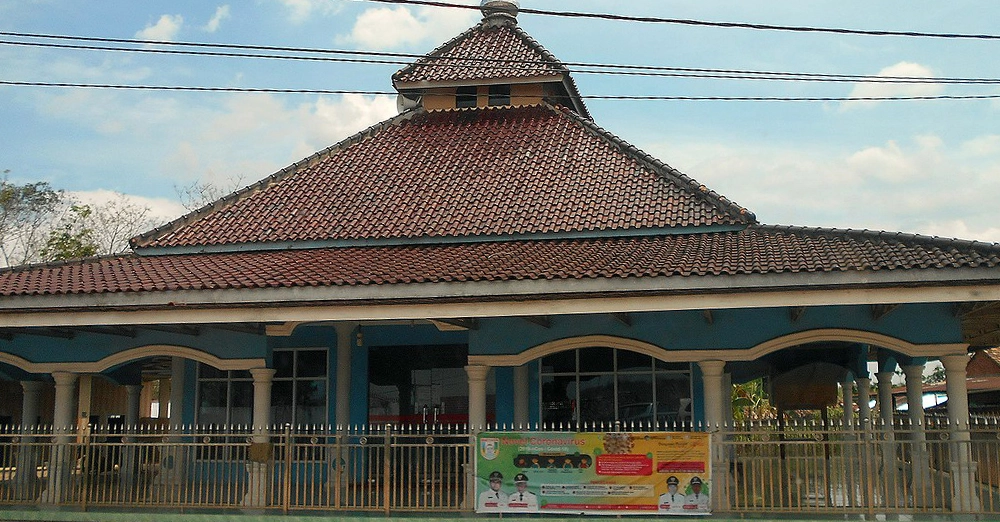 Al Muhajreen Mosque is one of the most beautiful mosques in the Emirate. It has lovely architecture and is a great place to visit for prayer. You will find all kinds of excellent facilities there and everything is spotless.
Al Muhajreen Mosque is a delightful place with lots of calmness, where everyone can get close to Allah. Additionally, it's large enough so many people can come together to pray simultaneously. Furthermore, women have a special place to pray peacefully without anyone bothering them.
Map: Get direction
4.

Al Marfa National Park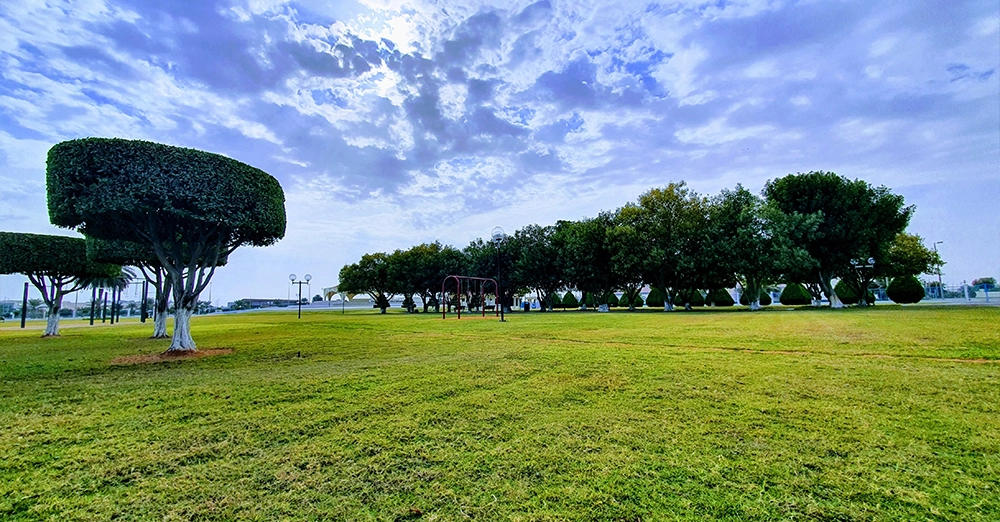 Located near the harbor in Al Mirfa, Al Marfa National Park is a spacious and well-maintained green space perfect for family picnics. The park features beautiful gardens and trees and a children's play area with various activities. Nature lovers will enjoy exploring this clean and well-managed park.
There are also BBQ stands available with clean restrooms, making it a great place to spend an afternoon with the whole family. In addition, there are several cafes and restaurants nearby if you need refreshments during your visit.
Map: Get direction
Hotels and resorts near Mirfa beach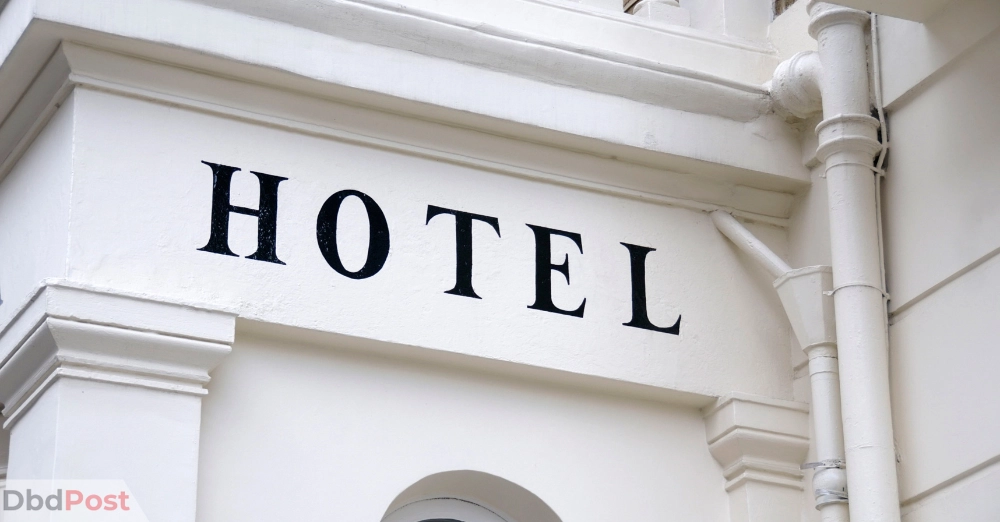 There are plenty of hotels and resorts near Al Mirfa beach. You can stay in luxury while enjoying all the beach has to offer. Whether you're looking for a relaxing getaway or a thrilling adventure, hotels, and resorts near Al Mirfa beach, have something for everyone.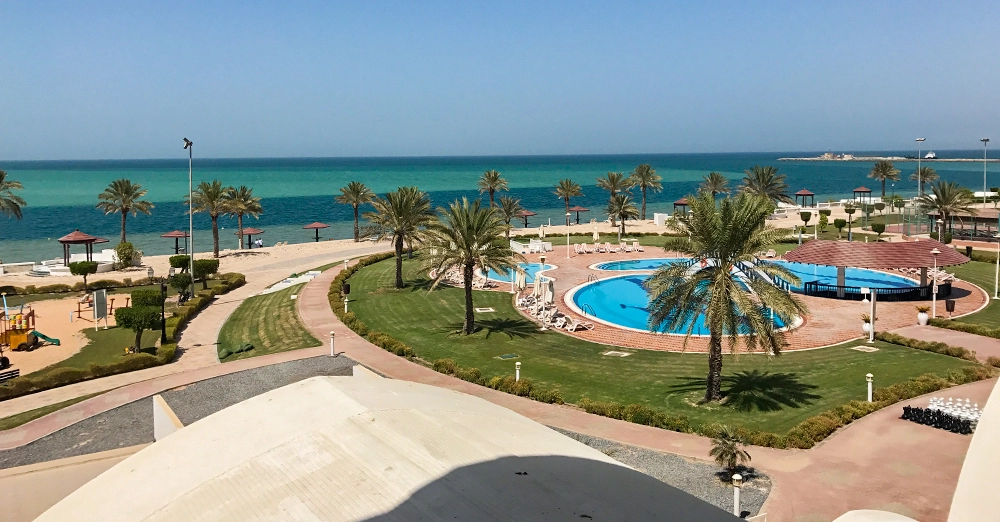 The Mirfa Hotel is perfect for anyone looking to relax and enjoy a great holiday. It features a sizeable temperature-controlled pool, where visitors can take a calming dip in the morning or evening. There are also tennis and volleyball courts, ideal for friendly competition with friends or family.
Each room has its unique sea view balcony, work desks, and minibars. And don't forget the delicious meals served in rich breakfast, lunch, and dinner buffets. Feel free to work out at the fitness center too. Similarly, an outdoor pool is available from 10:00 AM until 6:30 PM.
Book now: Mirfa Hotel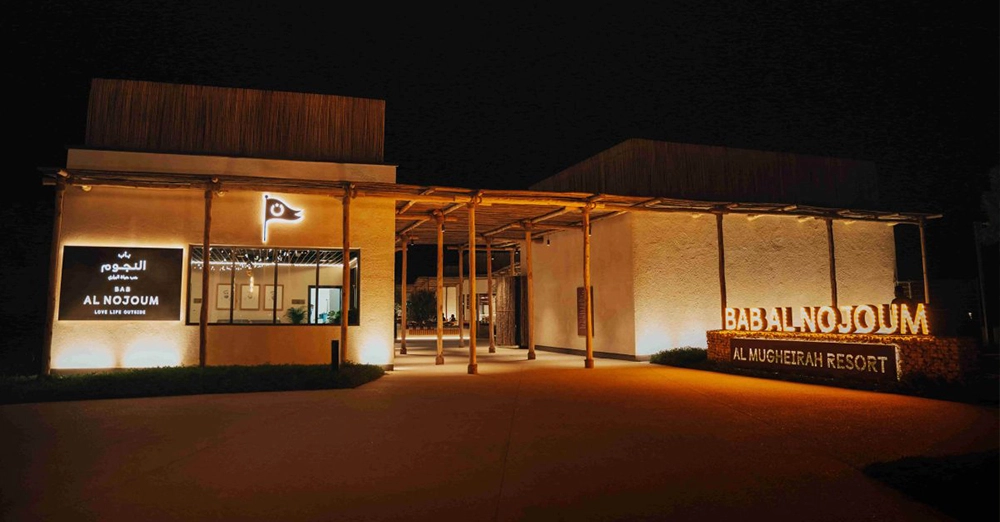 Staying at the Bab Al Nojom hotel is an exciting adventure for the whole family. The hotel has forty rooms, each with plenty of cozy things like 24-hour room service and a fireplace. An outdoor pool and firepit are also perfect for roasting marshmallows after a long day out exploring.
Additionally, the hotel provides plenty of outdoor furniture and even picnic areas so you can eat under the stars. There are even children's games and a store on-site, so you don't have to go far for snacks. With all these fantastic amenities, Bab Al Nojom is the place to be.
Book now:
Restaurants near Mirfa beach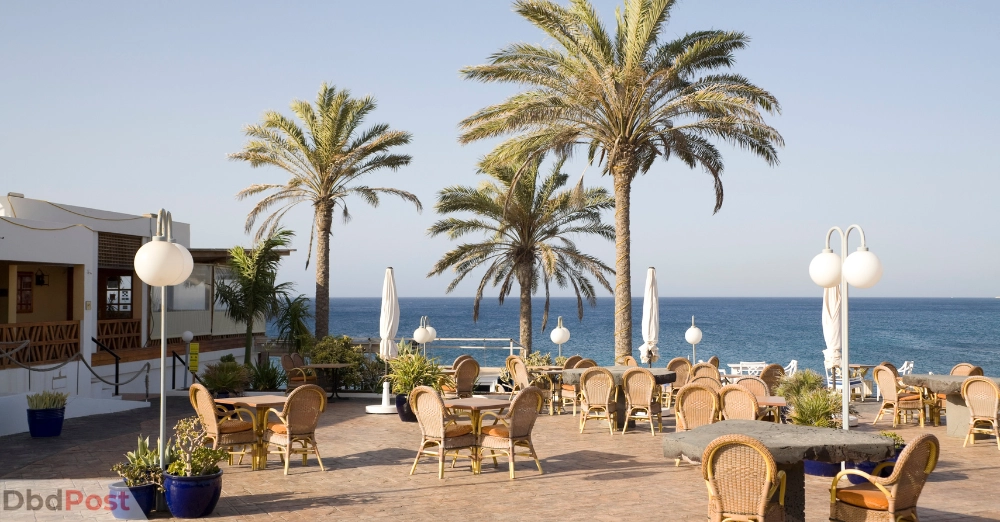 After soaking up the sun at Mirfa beach, visitors looking for a bite to eat can find plenty of restaurants nearby. For seafood lovers, the restaurants near the beach offer some of the freshest catches. Whether craving something local and traditional or international cuisine, there's something to satisfy every taste.
1.

Thani Al Rumaithi Restaurant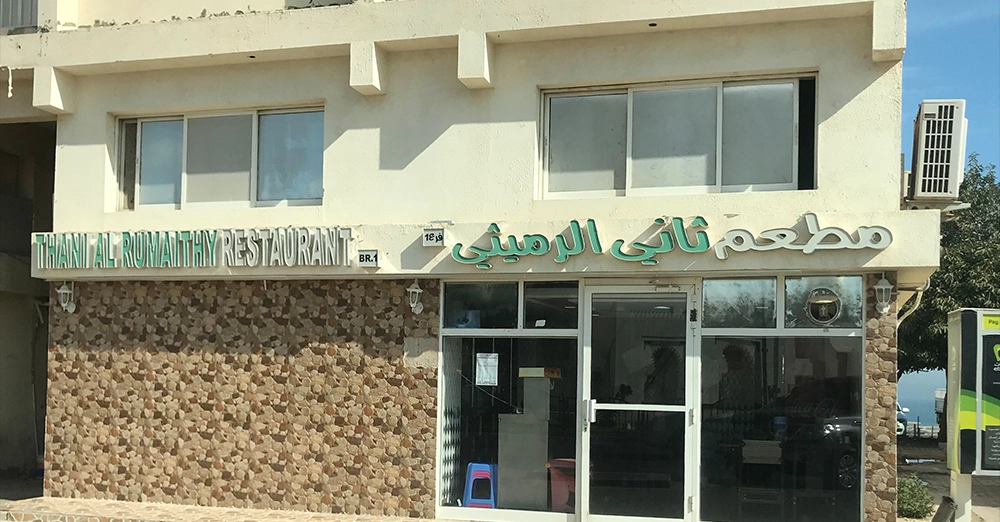 Thani Al Rumaithi Restaurant is a great place to try Middle Eastern food! The restaurant offers both dine-in and takeaway options, so you will find it here no matter what you are looking for. This restaurant is close to Mirfa beach, so you can get your favorite food without traveling far.
The best part about this restaurant is that the food is very hygienic and affordable. You can enjoy a variety of items like chicken and fish dishes as well as their special biryani. So if you are in the mood for tasty Middle East food, visit Thani Al Rumaithi Restaurant today.
Map: Get direction
2.

Tasty Chef restaurant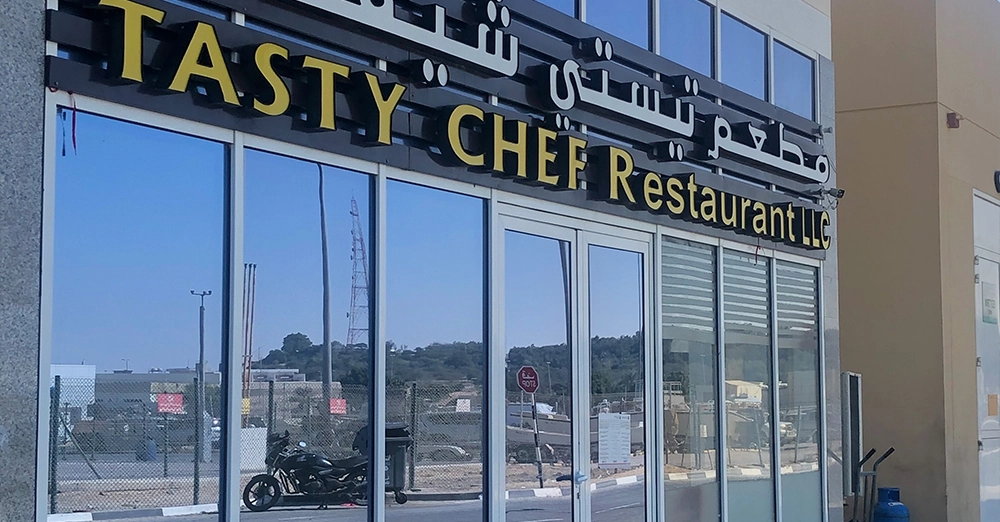 Visiting Tasty Chef restaurant near Mirfa beach is an excellent idea for a treat. For those who have a passion for Indian cuisine, the restaurant offers an array of options to choose from. Not only that, but they also serve fish and chicken selections and also vegetarian varieties. There is something for everyone, including breakfast, lunch, and dinner.
There is a menu that includes everything from chicken curries and roasts to grilled specialties; there's no shortage of delicious options. Likewise, the restaurant is perfect for families or groups with budget-friendly menu items. Plus, customers can enjoy meals with plenty of indoor seating or delivered them to their door.
Map: Get direction
3.

Al Mirfa Coast Restaurant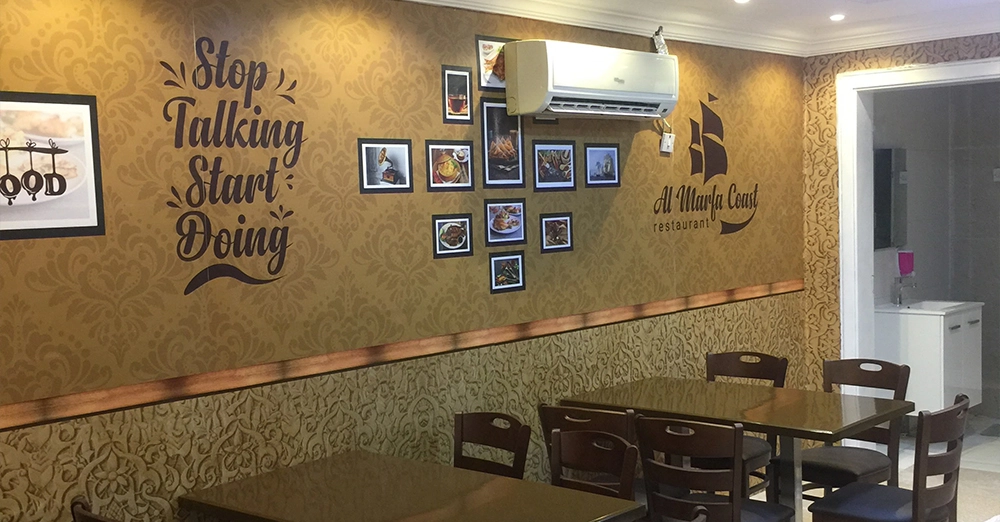 The Al Mirfa Coast Restaurant is a fantastic place to visit and have delicious food as they specialize in vegetarian dishes with various menu items. It serves all Indian and Pakistani dishes, so you're sure to find something you love.
You can choose between breakfast and lunch or get a tasty dinner there. Plus, they offer dine-in and takeaway options. They are famous for their special paratha. The ambiance is excellent, with friendly staff.
Map: Get direction
Flight deals to Mirfa beach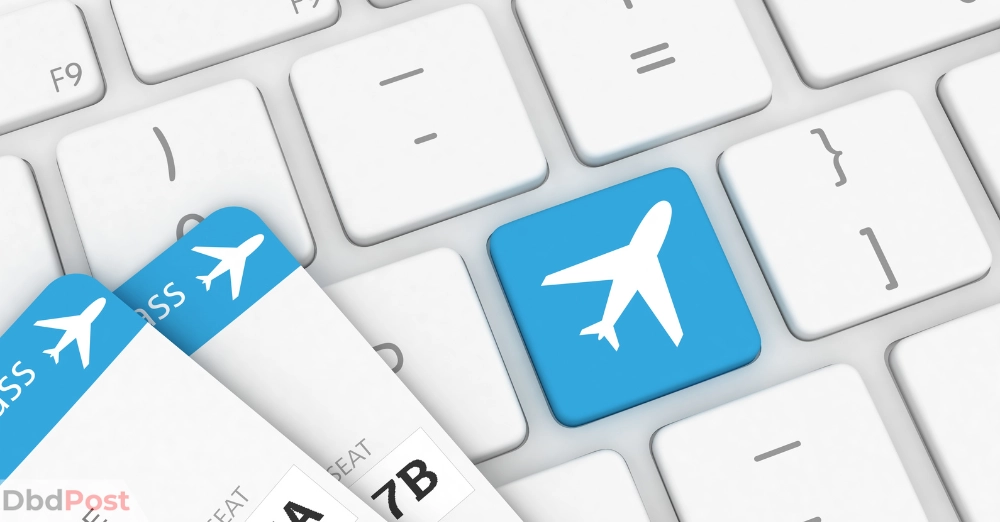 The following airlines have cheap flights to Al Mirfa beach in the Emirate. You can also find good deals on last-minute tickets from the services listed below.
Flight categories are based on region and popularity.
Choose from popular international vacation packages.
Advanced flight search options.
Pricing strategies are designed to get the best deals.
You can use a mobile app to book, get notifications, and find offers for things with just one click.
This website can help you find the best deals on popular places worldwide.
Deals on flights during the weekends.
Get up to AED 367 ($100) off and get a cheap flight tickets.
The ticket booking process is quick, and our support is excellent.
The cheapest airfares are listed here.
Mirfa beach travel tips
Below is a list of tips that can help you while visiting the beach. Make sure you read them thoroughly for the best results. [1] UK Government, "Safety and Security, https://www.gov.uk/foreign-travel-advice/united-arab-emirates/safety-and-security"
Wear a hat and sunscreen to protect yourself from the sun when you go to the beach.
Use the showers, bathrooms, and restaurants at the beach.
Instead of going to the beach on weekends or holidays, try going during the week to avoid crowds.
Make sure to follow the beach's rules, such as no smoking or littering.
Make sure you have enough money to buy souvenirs or pay for unexpected expenses.
It is an excellent idea to bring food and drinks to the beach. This will help keep your energy and body hydrated so you can enjoy the beach all day.
It is essential to wear comfortable shoes because the sand can get hot quickly.
Keep an eye on your belongings, as there may be crowds at the beach.
When you visit with children, oversee them to ensure they are safe.
Best time to visit Mirfa beach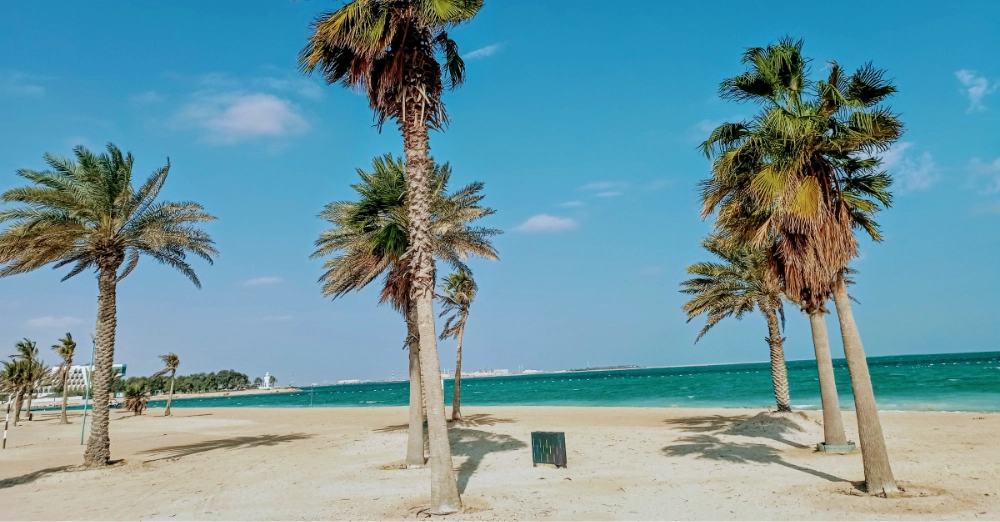 The ideal time to visit the beach is during winter when it's chillier and days are more pleasant. You can have a blast swimming, sunbathing on the sand, or participating in water sports like jet skiing or kite surfing.
The beach is a great place to visit for music and activities that both adults and kids will enjoy. Remember to bring sunscreen when you go to the beach—plan to see when the temperatures are more moderate to make the most of your trip.
With all these tips in mind, you can plan your trip to the beach and have the best time ever. Whether you're looking for thrilling water sports or want to soak in the sun and sand, Mirfa beach has something for everyone. So don't miss out on this fantastic opportunity, and check it out.
How to save money in Mirfa beach?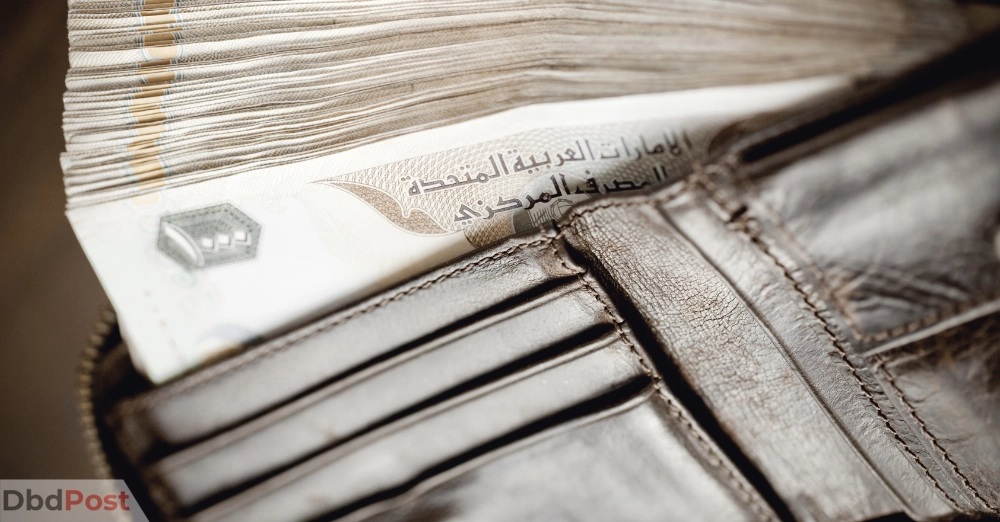 It's the perfect spot to have a blast and unwind. However, staying within your budget can sometimes be tricky, but no worries. You can use several tactics to save money without compromising on your beach adventure.
To save money on your trip, start by looking for cheaper eating options like street food instead of restaurants. Look for discounts and vouchers online, which can be used to avail discounts on activities such as surfing, skydiving, and more. Also, you can plan your trip during the off-season when the prices of flights and accommodation are lower.
Similarly, try bringing along a picnic lunch or plan any activities you want to do before you go. If you are strolling around the market, haggle with vendors for discounts. Skip renting an umbrella at the shore and bring your own instead.
There are plenty of other tricks for a fun-filled vacation at the beach that won't break the bank. Below we have some fantastic deals for you.
For flights
Mirfa beach map
Related Stories
---
FAQs
Is Mirfa beach free to enter?
It doesn't cost anything to enter as the beach is free for everyone to enjoy. You won't have to worry about lining your wallet if you want to laze around in the sun. 
Where is Mirfa beach located?
It's situated in Al Marfa, Abu Dhabi, close to the Marfa police station. It is one of the most spectacular beaches, displaying serene views of the Arabian Gulf.
How to reach Mirfa beach?
Al Mirfa beach is a beautiful destination that you can easily reach by bus. Bus lines 760, 770, 771, and 780 all stop near the beach. The bus station is only ten minutes from the beach, so visitors don't have to spend much time traveling there.
Can I wear shorts at Al Mirfa beach?
Wearing shorts to the beach at Al Mirfa is perfectly acceptable. However, it is important to consider cultural norms when deciding upon your attire. In many parts of the Middle East, women are expected to dress in knee-length garments to respect local social customs in public areas. [2]CNN, "Short dress in UAE, … Continue reading
Final thoughts
Mirfa beach is a perfect destination for those looking to immerse themselves in local culture and escape the city hustle. The beach features beautiful views and incredible sunsets, with a cultural experience.
For those interested in water sports, you can enjoy the Al Gharbia Watersports Festival. So if you're looking to relax and put your mind at ease, Al Mirfa Abu Dhabi beach, is worth exploring.


Adi Abbas is a travel enthusiast based in Dubai who has explored more than 15 countries in the Middle East and South Asia. He loves discovering different cultures, trying local food, and seeking out exciting things to do. His passion for travel has taken him to many places, where he's made unforgettable memories that will stay with him forever. Adi loves documenting his trips through photography and writing about his experiences.