Ajman beach is a great place to relax and take in the beautiful views of the Arabian Sea. The cool breeze and the clear, turquoise waters make for an ideal spot for photography as well.
Located on the shores of the Persian Gulf north of Dubai, Ajman Beach is accessible to the public. It is a great place to spend the day, and there are various hotels and restaurants nearby to stay and dine at. Many great places to visit are around the beach, too, such as the Ajman Museum and Pygmy Zoo.
This Dbd travel guide will tell you about all the best places to visit and the best things to do at Ajman open beach. In addition, we will also let you know different ways to save money on your visit.
Let's start with a quick overview of the place.
Quick Info about Ajman beach
Let's have a look at a few quick facts about the beach before we jump deep into it:
Ajman beach is located in Al Rumailah-2 in Ajman, United Arab Emirates, just north of Dubai.
The busiest time at the beach is after 5 PM.
Unobstructed views of the Persian/Arabian Gulf can be seen to the North and West of the beach.
It is a free, open public beach that anyone can access.
It is a sandy beach with many amenities to enjoy and explore, including several restaurants, hotels, and water activities.
Sharjah International Airport is the nearest airport to the beach.
Best of Ajman beach
Among the activities, hotels, and restaurants mentioned in this guide, the following are the best three in each category:
Best things to do in Ajman beach
Best hotels near Ajman beach
Best attractions near Ajman beach
Ajman Museum
UAE Pygmy Zoo
LuLu Hypermarket
Things to do at Ajman beach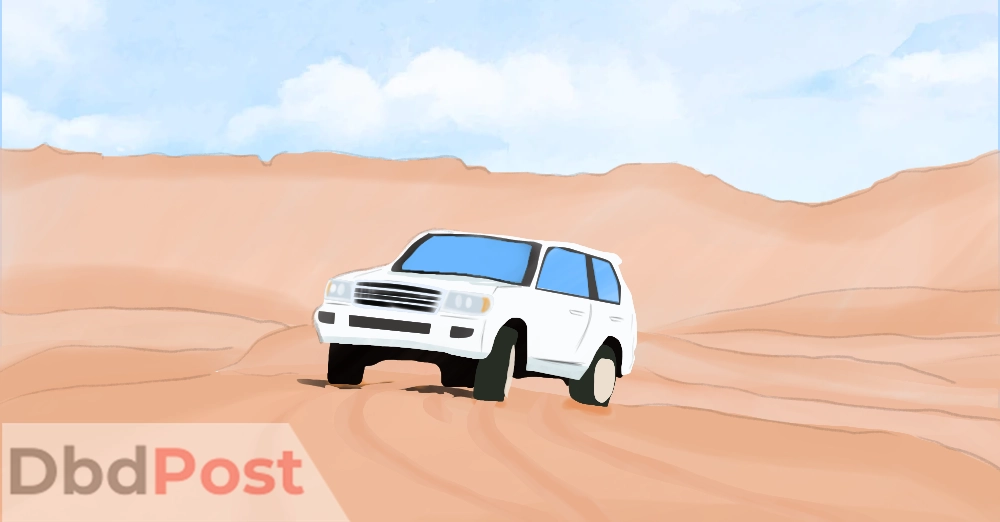 Here are some of the best things to do while at Ajman beach. These activities can either be done at the beach itself or in the vicinity: [1] UAE Government Portal, "Tourists Landmark, https://u.ae/en/about-the-uae/the-seven-emirates/ajman#:~:text=of%20the%20union.-,Touristic%20landmarks,The%20Red%20Fort.,-The%20ruling%20family"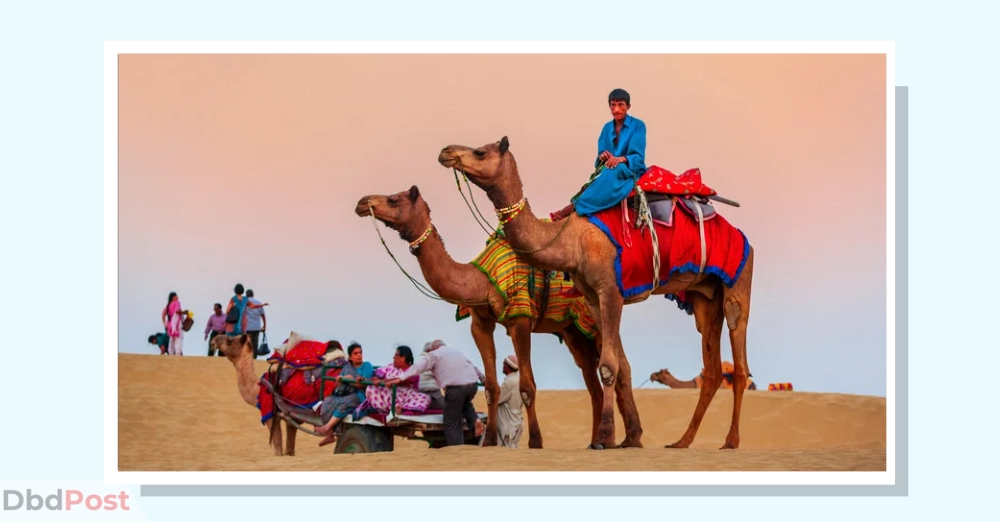 If you have never been on a desert safari, consider looking into it. It is a great way to explore the Arabian desert and its wildlife while enjoying the fresh air.
First, you will take an exciting journey through the desert on a 4-wheel drive SUV. The drivers will let you experience dune bashing in the desert.
The journey's most significant highlights will occur at an excellent desert spot, where you will have BBQ, soft drinks, and dinner. There will be opportunities for camel riding, sandboarding, watching traditional dance, henna painting, etc.
After a great day of desert adventure, you will lie down under the peaceful starlit sky. Finally, you will be dropped off at your place.
Remember that the pick-up point is at Sharjah's Mega Mall and not at the beach itself. It takes about 20 minutes by car and 50 minutes by bus to get there from the beach.
Book activity: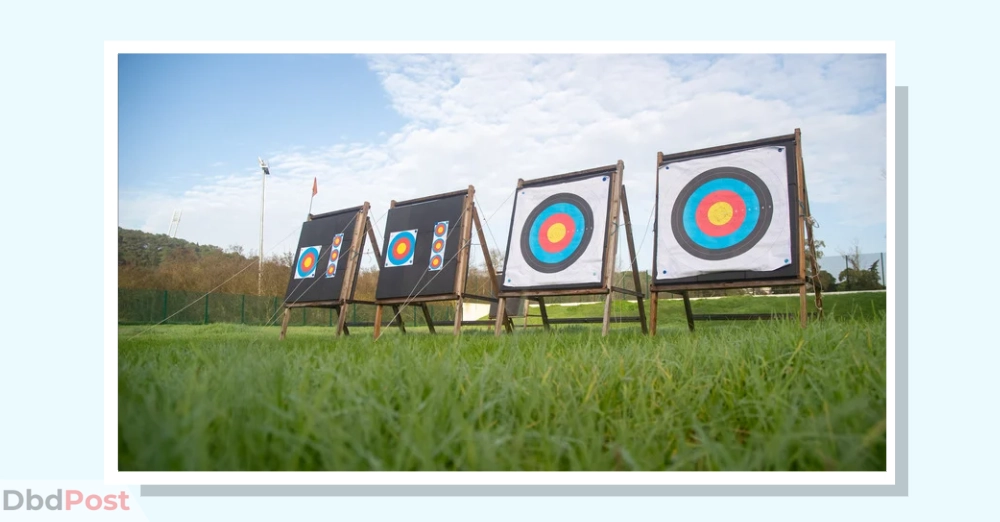 Have you ever been to the archery range to shoot some arrows? It is a great way to learn something new and have some fun at the same time.
The range itself will provide all the necessary equipment, such as compound or recurve bows, arrows, and targets. They even offer courses in archery where experts teach you how to shoot accurately.
This activity is not too far from Ajman beach. A taxi ride from the beach to the shooting club lasts only 25 minutes.
Book activity: Sharjah Golf & Shooting Club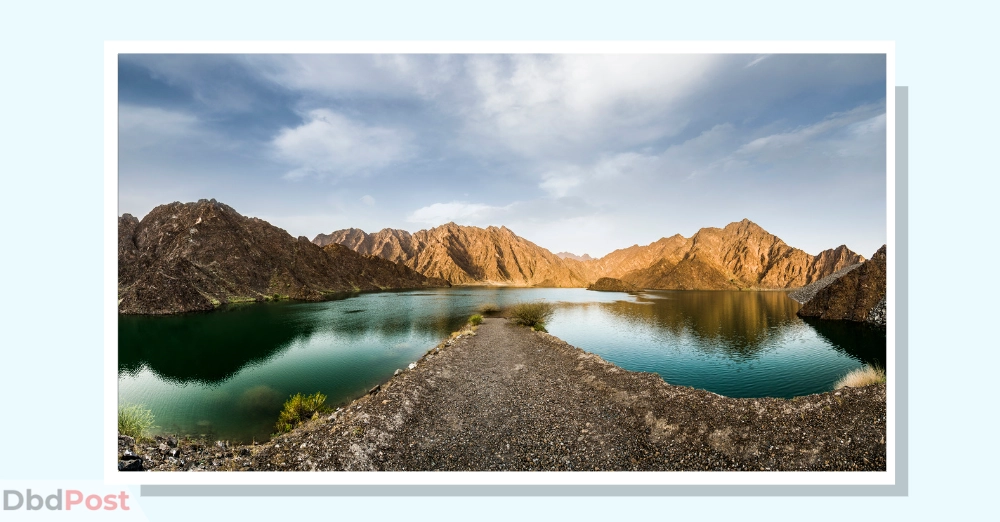 On this tour, you can take a trip to the picturesque Hatta mountains and experience the region's natural beauty. It is one of the best camping grounds in UAE, and visitors can explore the region's rich culture and history through its various attractions.
On this tour, you will get to ride on 4×4 vehicles that take you up into the mountain range, where you can explore villages, wadis, and stunningly beautiful landscapes.
Some of the trip's highlights include Hatta wadi, Hatta Hill Park, and the heritage village & dam. Additionally, there are optional choices like kayaking and lunch.
Book activity: Hatta mountain tour
4.

Golfing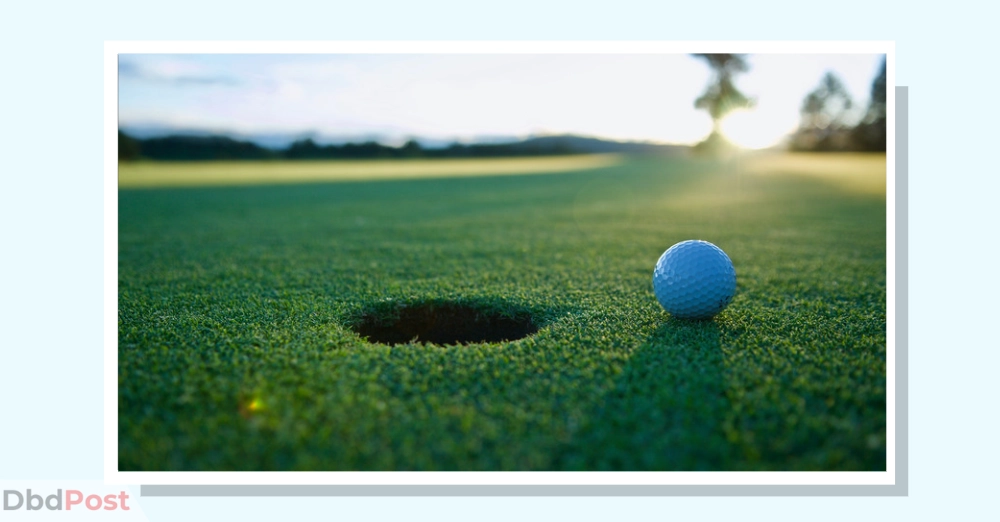 If you're looking for a fun activity that people of all ages and skill levels can enjoy, look no further than golf! There are plenty of golfing areas near Ajman Beach, so you'll be able to get in on the action too.
The courses are not too far from the beach and have plenty of challenges for both beginners and experts. You can book a round at the Al Zorah Golf Club or the Sharjah Golf & Shooting Club. They offer excellent courses and facilities.
Al Zorah Golf Club: Get directions
Sharjah Golf & Shooting Club: Get directions
Top attractions near Ajman beach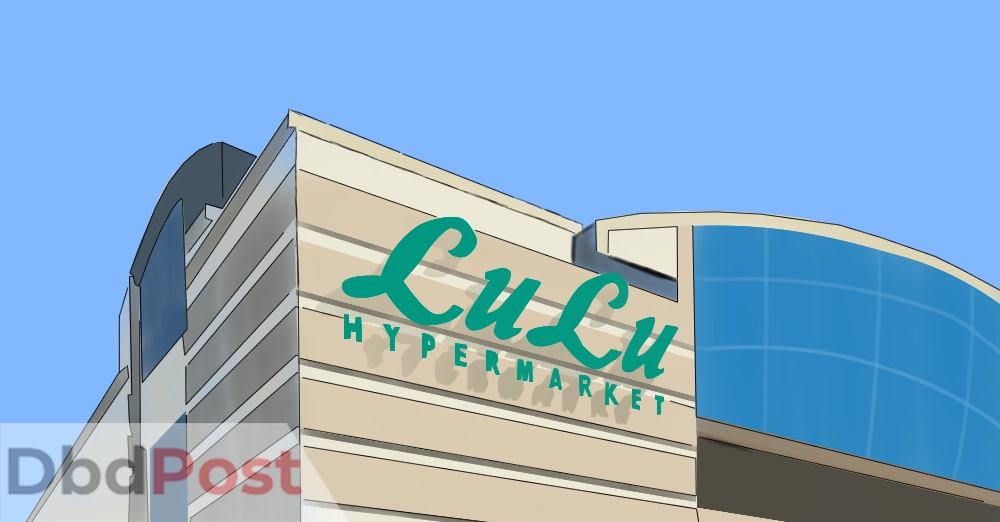 Several amusing and interesting attractions near Ajman beach are worth checking out. Here's a list of some of the top places to explore during your trip:
1.

UAE Pygmy Zoo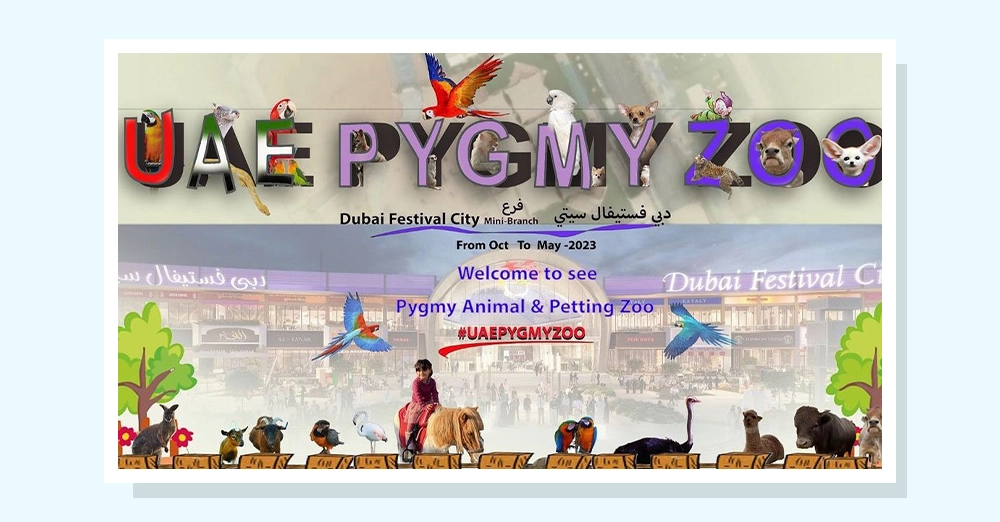 This zoo is located close to the beach and is one of the most popular attractions in the area. It has a wide variety of cute, playful & large animals and birds from all over the world, as well as those found in the local region.
The zoo houses ostrich, tortoises, owls, vultures, eagles, etc. Locally found animals like camel and desert foxes are kept in the zoo. So if you didn't see any of these out in the wild, you would find it all here.
A big reason for this zoo's fame is the miniature animals it houses. Tiny hedgehogs, dwarf donkeys, pygmy goats, miniature horses, miniature cows & buffaloes are some examples. Beautiful parrots and koi fish are also kept in the zoo.
Not only can you take pictures with them, but you can also pet some of them. So click the link below to see how you can reach the zoo.
Map:Get directions
2.

LuLu Hypermarket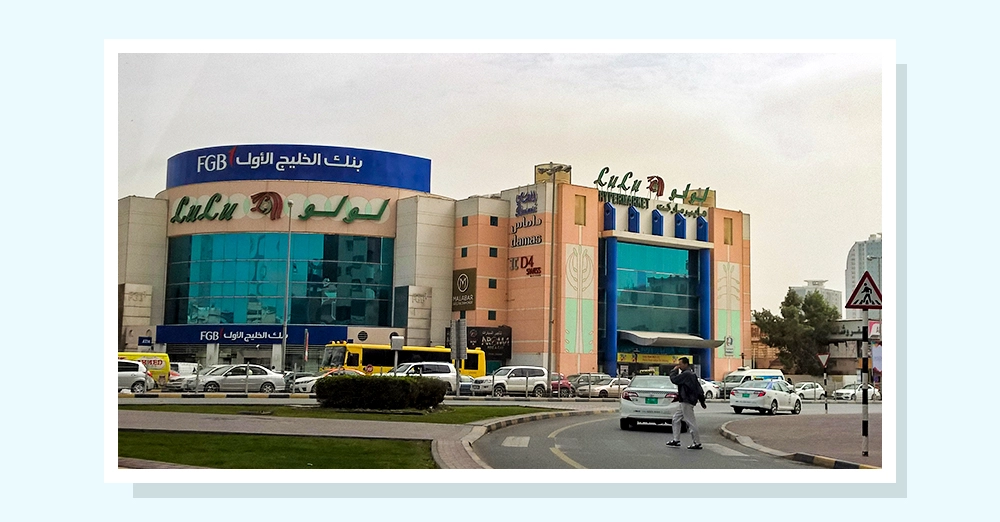 LuLu Hypermarket is located a few kilometers away from Ajman beach, and it is the perfect place to stock up on all your essentials. This market has everything you need for your home or holiday; groceries, clothes, toys, electronics, appliances & more.
The hypermarket's selection of fresh produce includes fruits & vegetables, fish & meat, dairy & bakery products, etc. It also offers fantastic discounts and deals every week on various items.
Of course, you aren't required to buy anything when you visit – you could roam around and enjoy the vibes. So, no matter what you want to improve your holiday, LuLu Hypermarket is the place to be!
Map:Get directions
3.

Ajman Museum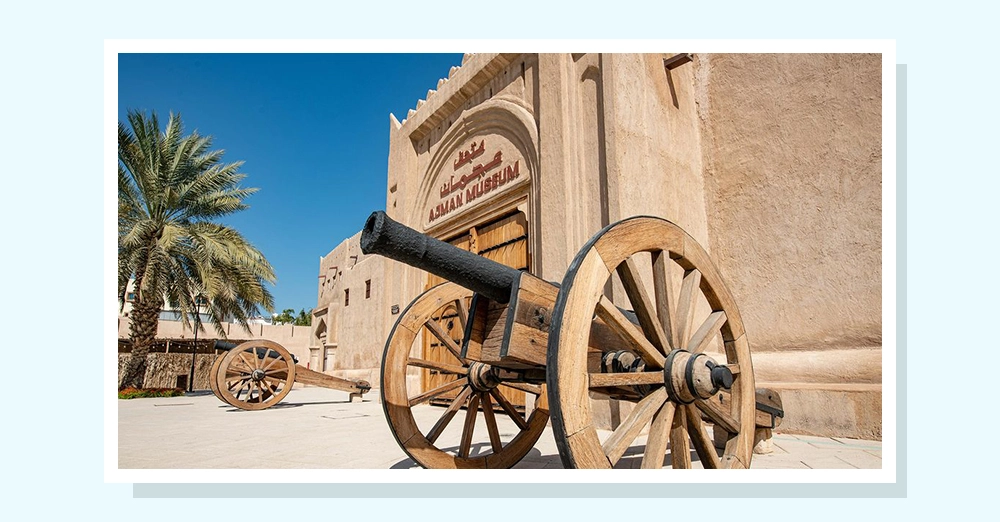 Formerly known as the Ajman fort, it was converted into a museum in 1981. This museum, housing some incredible artifacts from the region's history, is located two kilometers away from the beach.
It offers an insight into Ajman's rich heritage through its exhibits. The exhibits are divided into various sections based on culture, commerce, and Bedouin life. There is even a separate exhibit about fishing, which used to be Ajman's primary income source.
You will also get to see the funeral jewelry from 3000 BC. It was discovered in the Al Mowaihat area, the earliest human settlement discovered.
Map:Get directions
4.

Ajman Marina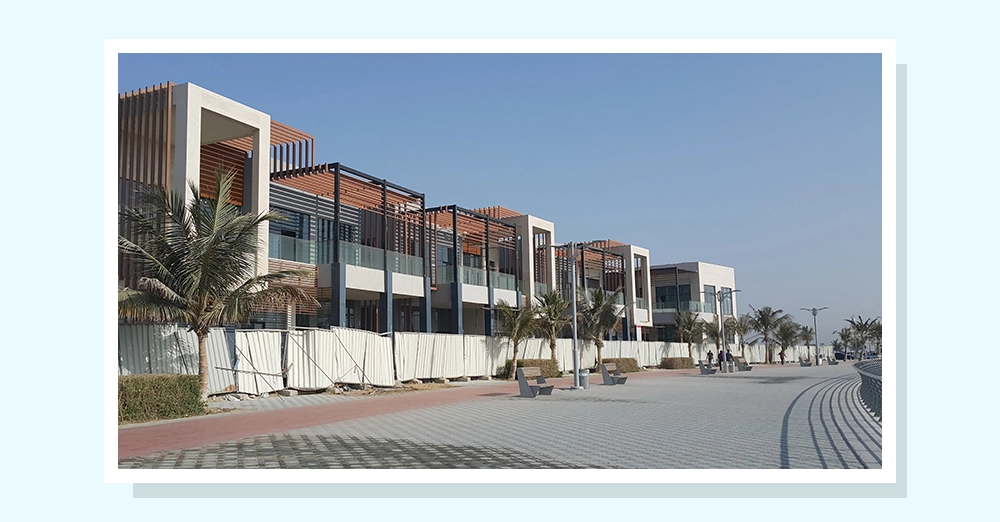 Take a stroll down the Ajman Marina near the beach and enjoy some stunning views of the Arabian Sea. The marina has boardwalks & cafes along with plenty of benches where you can relax while admiring the view.
The spot is bustling with thousands of people during the evening, so it is best to go there then. Additionally, the place is lit colorfully during that time.
Map: Get directions
5.

Aqua Bounce Ajman
Situated at a 20-minute walking distance from Ajman beach, this is the first-ever floating water park in Ajman. It is hard to come up with anything more fun than this to spend a couple of hours on.
This aqua park is a short running course requiring a lot of balance and precision. If you fail, you will fall into the refreshing, crystal-clear water underneath. It's a win-win regardless of how you perform!
This is a fun place to be for both kids and adults. Furthermore, the staff provides you with lifejackets, so there is no risk of drowning or injury.
Map: Get directions
Hotels and resorts near Ajman beach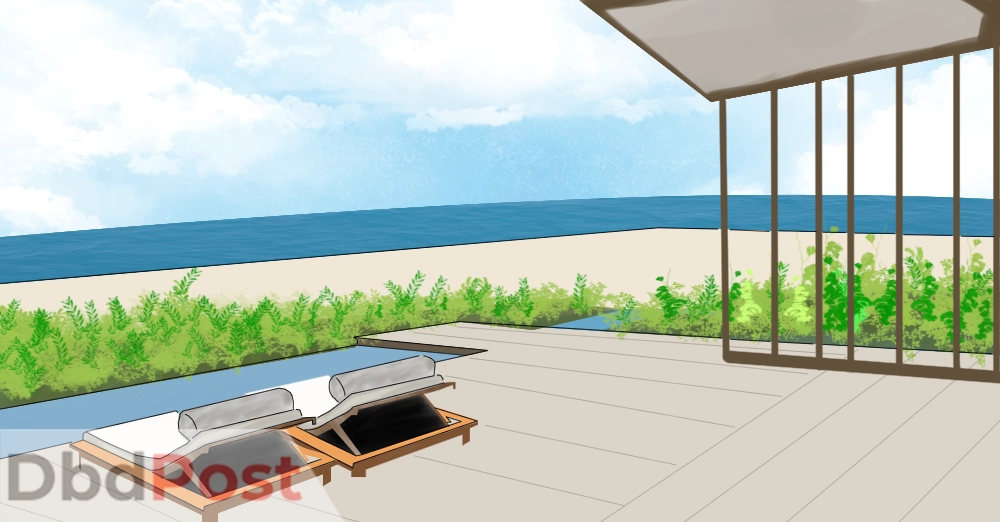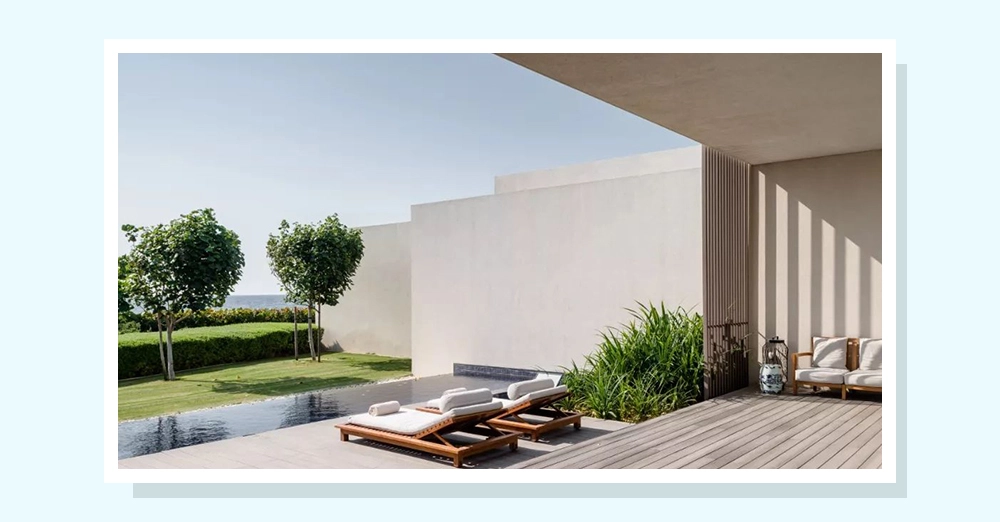 Experience an unforgettable vacation at the Oberoi Beach Resort. Take a refreshing dip in the outdoor pool, soak up the sun on the terrace, or take a stroll along the private beach. It's all up to you.
There is a restaurant and a bar at the resort where everyone can savor delicious and nutritious international cuisines with drinks. And don't forget to take advantage of the free Wi-Fi available throughout the hotel!
Guests can also choose to stay in one of their luxurious villas, with temperature-controlled private pools and chic interiors.
Lastly, the resort has available water sports, bike hire, and car rental facilities. And if you want to enjoy the best, go golfing or snorkeling!
Book hotel: The Oberoi Beach Resort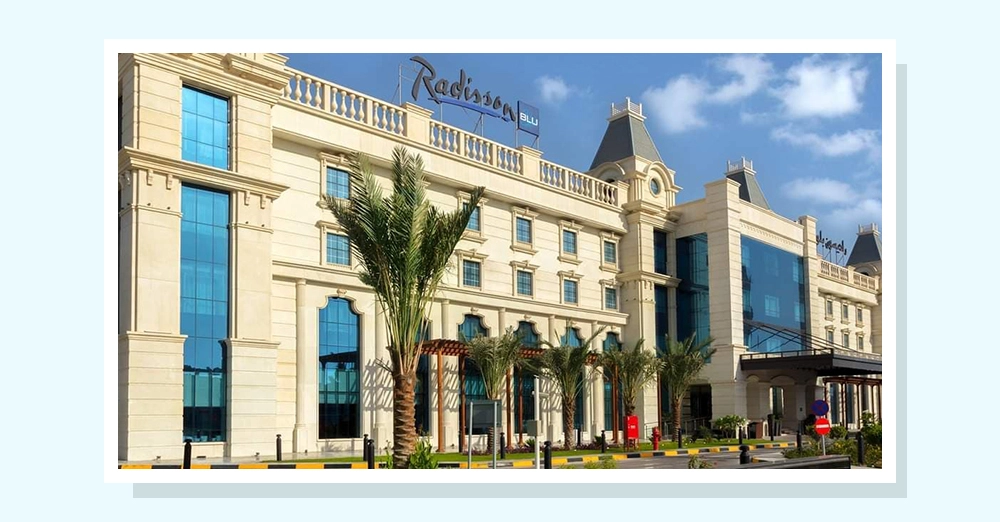 The Radisson Blu Hotel is a world-class destination for travelers and event planners. Those looking to relax and rejuvenate will appreciate its stylish interior, spacious rooms, and impressive outdoor pool with spa facilities.
When hunger calls, there are several restaurants and bars to visit. They specialize in Italian dishes, but other international cuisines are just as good.
The hotel also offers four meeting rooms and a luxurious ballroom if you need a space for a special occasion. It's a perfect backdrop for birthdays, weddings, and seminars.
Book hotel: Radisson Blu Hotel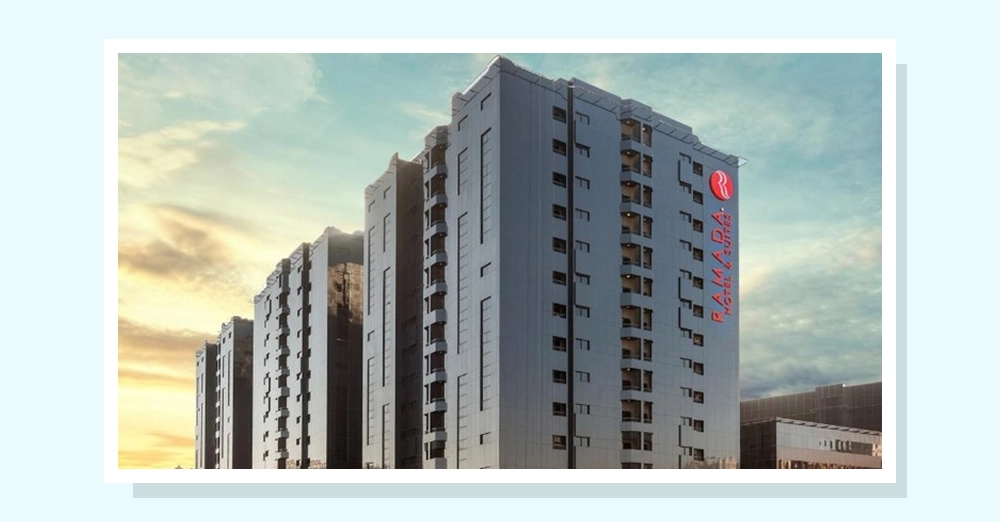 Located at walking distance from Ajman beach, Ramada Hotel & Suites by Wyndham promises a stay like no other. In its lavish interior, guests can access all the amenities they could need.
They have spacious & well-furnished rooms complete with a kitchenette, private bathroom, and all toiletries. Free parking, free Wi-Fi, a well-equipped gym, and a spa with an inviting indoor pool are also located on-site.
The spa offers an array of body treatments, facial treatments, and massages to rejuvenate both body and soul.
Food lovers will love the gourmet à la carte dishes with a stunning city view at the hotel's restaurant. Paired with freshly brewed coffee, fruit shakes, and pastries, this hotel's culinary experience is truly special.
Book hotel: Ramada Hotel & Suites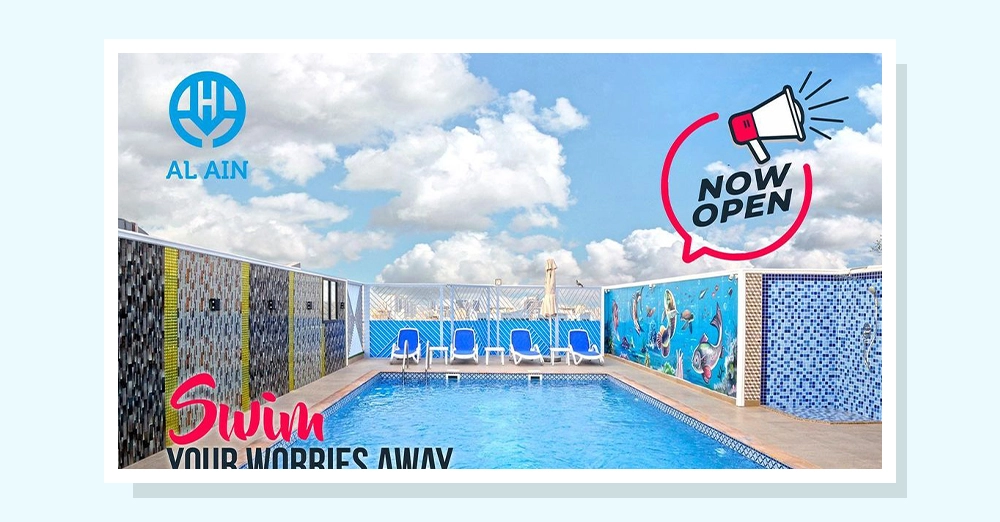 With prices starting from less than $100, Alain Hotel is one of the most affordable hotels. But despite its low price, the services and facilities are praiseworthy.
Guests can look forward to modern, sound-proof rooms with air conditioning, private bathrooms, and a minibar. Plus, free Wi-Fi is available throughout the premises.
Other amenities include a rooftop pool, free parking, a playground, and a business center. These facilities are in place to make your stay comfortable and convenient regardless of the purpose of your visit.
Book hotel: Alain Hotel Ajman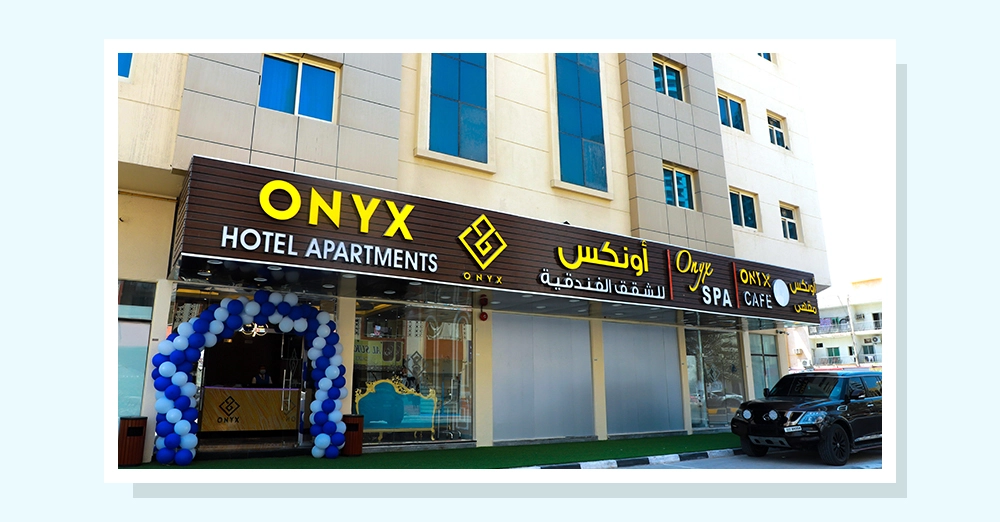 Onyx Hotel Apartments offers guests a luxurious stay at the most affordable price out of all hotels in this guide. All rooms include TVs, free Wi-Fi, and air conditioning, while premium rooms also boast a fridge and stovetop.
If you want to rent a car, the hotel has such a facility too. The per night cost starts from less than $50, giving an exceptional value for money on accommodation.
Book hotel: Onyx Hotel Apartments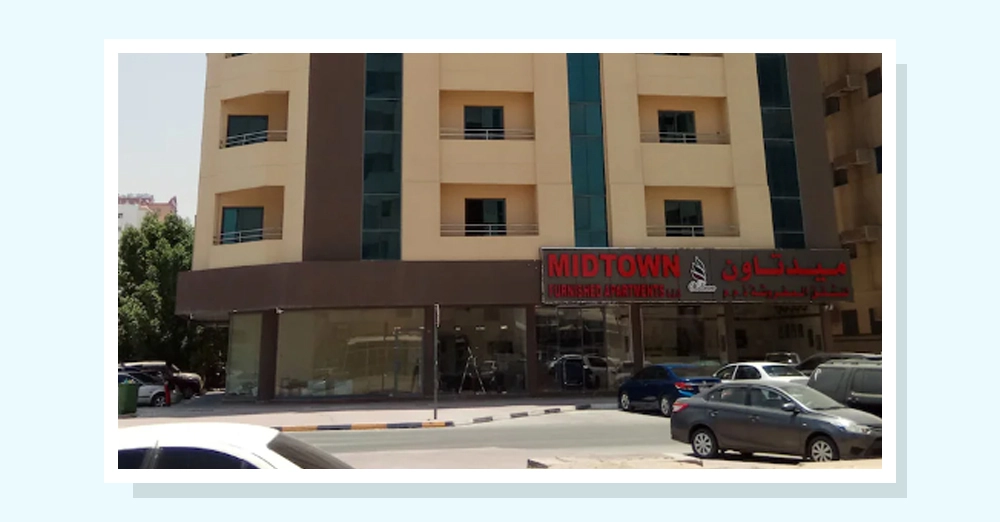 Choose from a selection of sixty-four fully furnished apartments at Midtown Furnished Apartments. Each apartment has fully decorated and furnished rooms, ensuring you feel at home.
The kitchen has all essential appliances, including a microwave, toaster, and refrigerator. In addition, every apartment comes stocked with all the necessary amenities, such as high-speed Wi-Fi, television, complimentary toiletries, and hair dryers.
And if you want to enjoy some time out in the open air, take a chair to your balcony and relax. You will get beautiful views of the city from there.
Book hotel: Midtown Furnished Apartments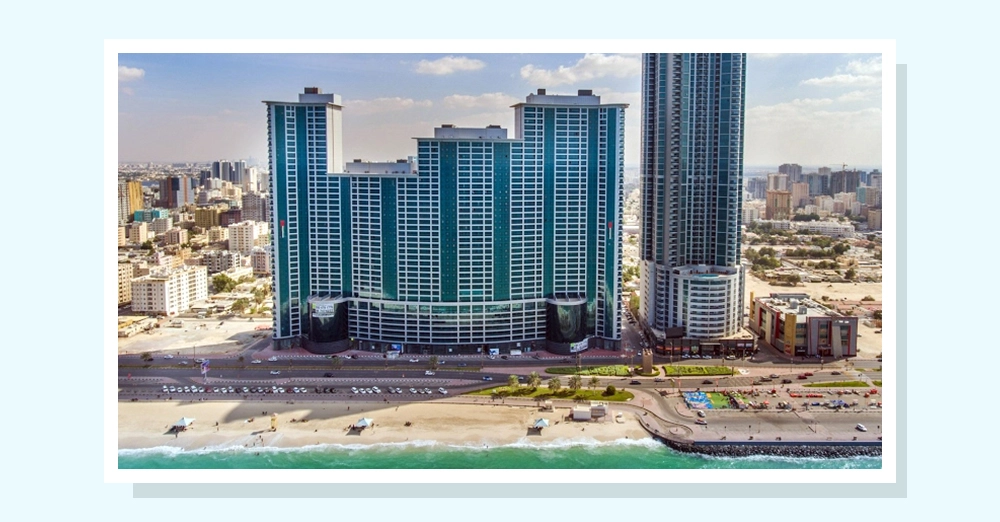 Beachfront Holiday Home is a luxurious way to experience the perfect beach getaway. The rooms come with all amenities one could desire, providing an atmosphere of comfort and convenience.
Guests can use free Wi-Fi, free parking, and luxuries like a kitchen with microwave, dishwasher & washing machine. Moreover, there are safety deposit boxes, TVs, and private bathrooms with slippers & hairdryers in each room.
Beautiful gardens, terraces with ocean views, and pet-friendly spaces are also available. Further amenities include an outdoor swimming pool, fitness center, bar and lounge, water park, and a children's playground.
Book hotel: Beachfront Holiday Homes
Restaurants near Ajman beach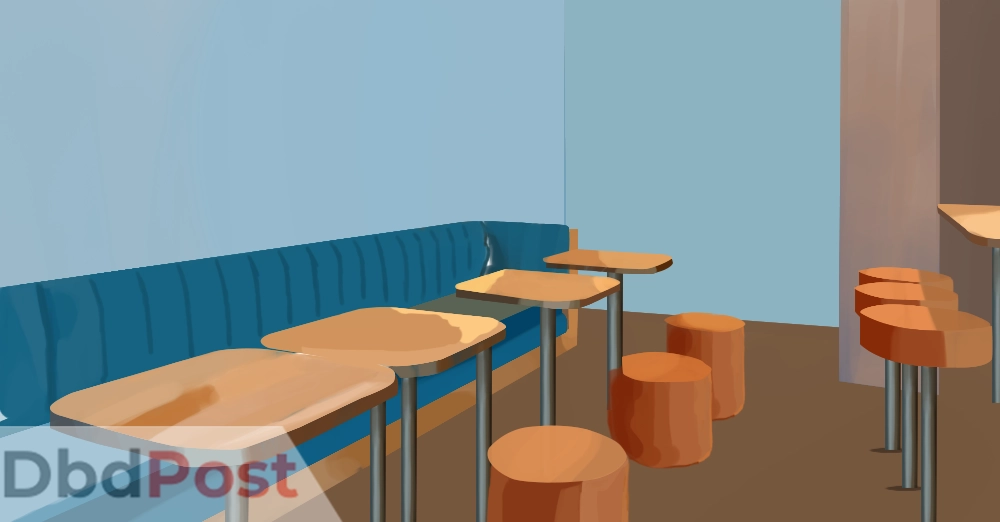 After a day of fun at the beach, enjoy delicious foods from the nearby local restaurants. Here are some popular restaurants worth checking out: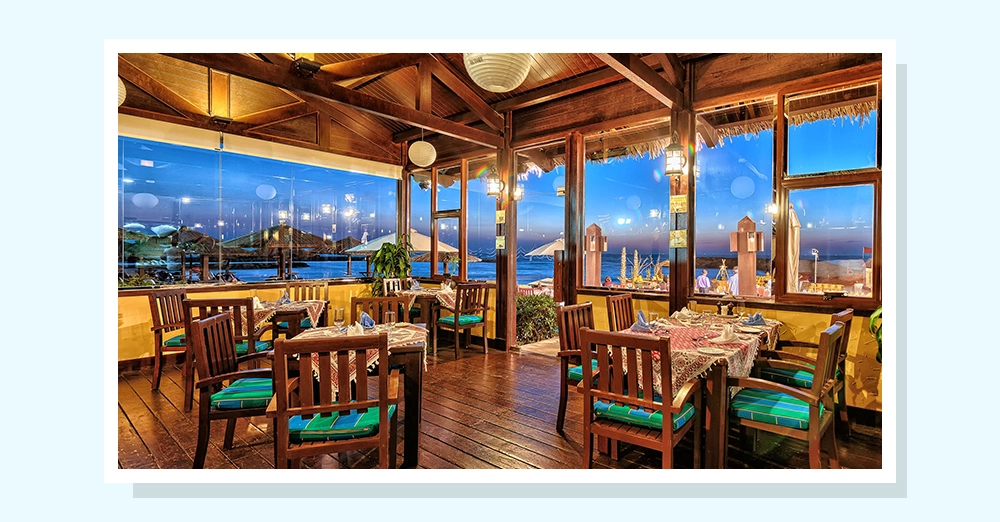 For a one-of-a-kind dining experience, head to Casa-Samak Restaurant at the Coral Beach Resort. You will enjoy the view of the adjacent beach while dining in the indoor or outdoor seating area overlooking the sea.
They specialize in seafood, Middle-Eastern, and Mediterranean cuisine, with gluten-free options. Their grilled jumbo prawns and tempura fish fillet are delicious options you won't regret trying! There is also a refreshing list of soft beverages to choose from.
With years of experience within the hospitality industry, you will find out how this restaurant creates a different influence on each guest's visit. It is an incredible place for all, whether a large group or an intimate dinner.
Reserve a table: View menu
Tim Hortons is the place to go if you're looking for a quick and affordable bite. They have all the standard bakery goods, like doughnuts and muffins, perfect for a light snack.
But that's not all – they also offer premium arabica coffees, custom-order sandwiches, and other drinks, sure to hit the spot.
All of these items come at a great price as well. So, if you're on a budget, there's no better place to grab a meal.
Reserve a table: View menu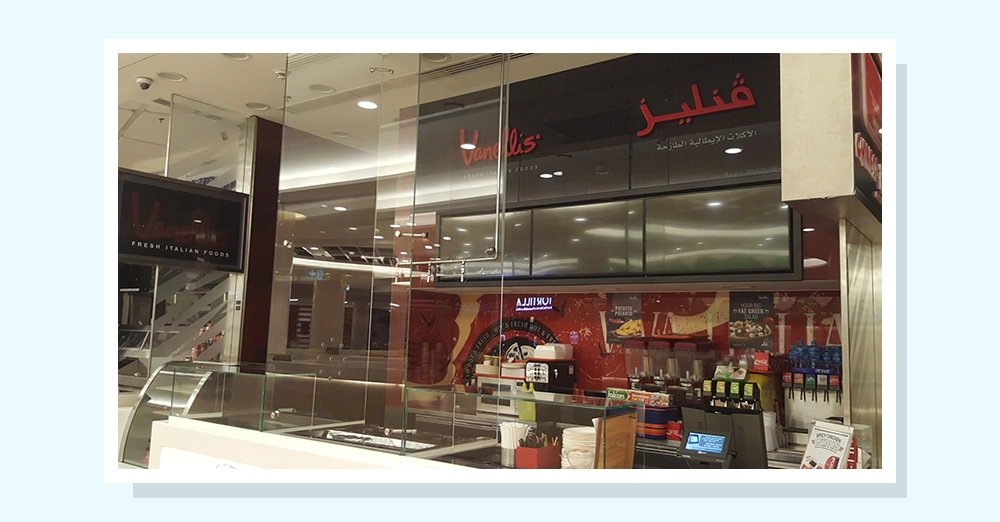 Vanellis is the perfect place to eat authentic Italian lunch. The prices are affordable too!
It is one of the best places for Italian pizzas and pasta. Italian specialties like fettuccine Alfredo and Caesar salad can also be found on their menu. Book a coupon for a great deal by clicking the link below.
Reserve a table: View menu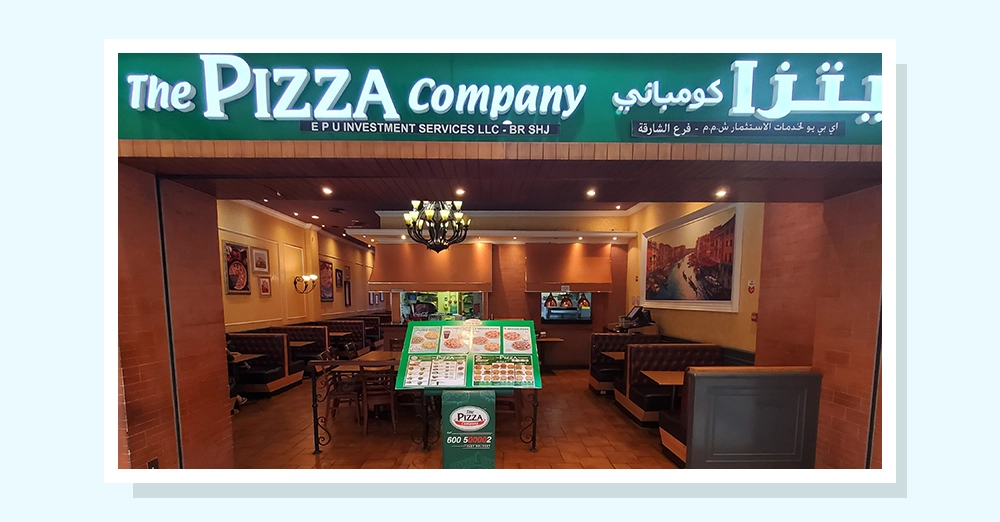 As its name implies, The Pizza Company specializes in preparing a wide variety of rich, delicious pizzas. But they also have several other items on their menu to choose from.
Pasta dishes, pizza puffs, chicken dishes, and appetizers are some of the other food items available there. And, of course, they also offer many soft drinks and beverages to wash it down with.
Reserve a table: View menu
Flight deals to Ajman beach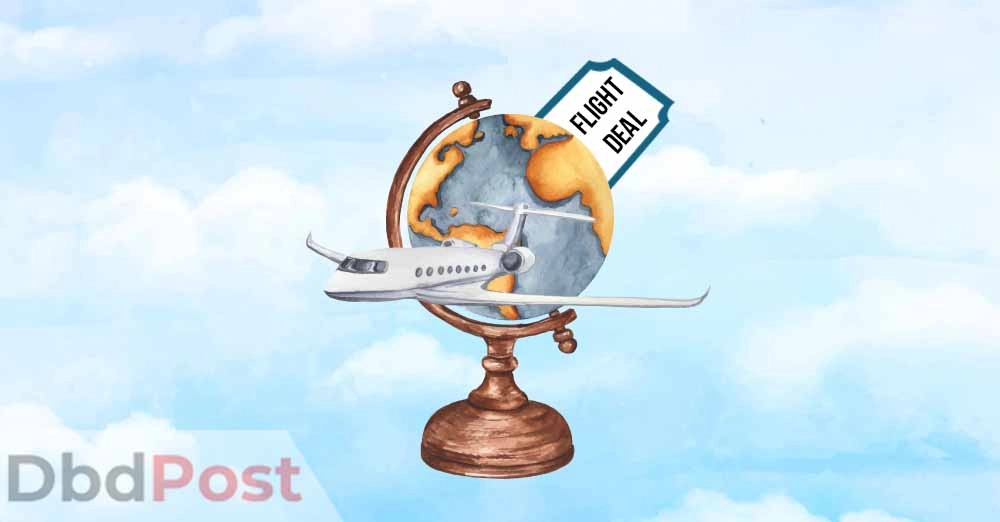 Many airlines operate between Sharjah Airport, the closest airport to Ajman beach, and other cities worldwide. With such a high number of flights taking place every day, many deals are available.
But how exactly can we find these deals, and how to know which is the best one? To answer this question, we have a list of websites that will show you the cheapest flight prices within seconds.
Check out these flight aggregator websites:
Best flight deals finder overall
Outstanding customer service
Higher search results than most
Useful in-depth filters for search
Finds affordable international airfares efficiently
Expansive international flights search engine
Displays prices for lesser-known airlines
Highly relevant results
Good customer support
Cheapest flight of the day shown on the calendar
Very quick results
These flight deal search engines are beneficial for finding the best deals on plane tickets. They will compare the prices of all available airlines and show you the cheapest tickets on the date and place you choose.
Ajman beach travel tips
To make your time at Ajman beach as safe and enjoyable as possible, please keep the following things in mind:
When packing for your trip, bring sunscreen, hats, and sunglasses and use them while there.
Bring comfortable clothing, as the sun can be pretty intense. Make sure to pack your swimsuit and a change of clothes afterward.
Keep in mind that Ajman is a Muslim emirate, so be respectful of local customs and traditions.
Do not leave any trash behind. Bring back everything you took there.
Leave valuable items at your hotel and carry only what is necessary.
Best time to visit Ajman beach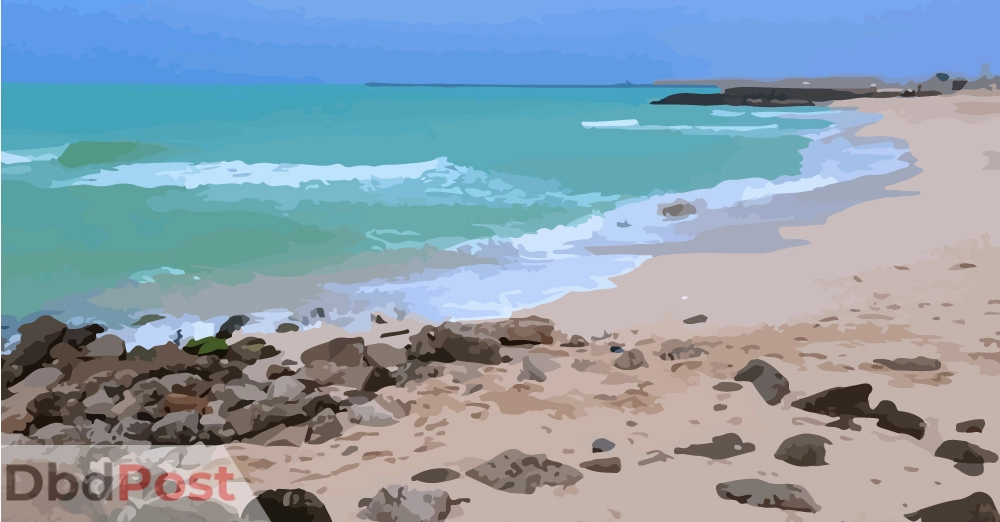 The best time of day to visit this beach is in the evening when you can see the beautiful picturesque sunset. The glittering waters complement the golden rays beautifully during this time, making it a perfect location for taking photos.
On top of that, the cool breeze hitting your face makes for a perfect setting to watch and feel the moment. The red, blue, and golden colors stretching out before your eyes are a beautiful display of nature's artistry. It is a sight that must be experienced firsthand to be truly appreciated.
The coolest times of the year are in the winter months of November to March. The weather is pleasant and ideal for beach-goers since the temperature rarely exceeds 30°C during these months.
On the other hand, the months from April to October are the scorching hot summer months. If you find yourself in Ajman during these months, visiting Ajman beach to relax and cool off is a great idea. Moreover, this beach is a pleasant place to visit throughout the year.
How to save money in Ajman beach?
Saving money at the beach begins with transportation – the first step of getting there.
If you are a local, there isn't much you can do to save money since public transport is as cheap as it gets. But if you are a tourist visiting Ajman on a plane, you can start by booking cheap flight tickets.
Next, you need to find a cheaper beach hotel without compromising comfort and amenities. Keep reading to find out how to do these.
Book cheap flight tickets
Use flight aggregators to compare plane ticket costs and save by choosing the cheapest one. Use these aggregators to compare the airfare prices:
Be sure to set alerts for cheap tickets or a drop in ticket price when there are any available. Also, book your ticket a couple of months early.
Also, look for airlines that allow full refunds upon cancellation. This can significantly help if you find a cheaper ticket after you have booked a ticket early.
Book affordable hotels
Here are a few hotels that have good rooms available at affordable costs:
Ajman beach map
Related Stories
---
FAQs
Does Ajman have a beach?
Yes, there is a beach in Ajman. It is called Ajman beach or Ajman open beach.
Is Ajman good for a holiday?
Yes, Ajman is suitable for a holiday. There are various places to keep yourself entertained and a great beach to visit.
How long is Ajman beach?
Ajman beach is approximately 1,000 feet long. The Ajman corniche beach area is several times longer.
Final thoughts
Ajman beach is a beautiful and relaxing place to visit, especially in the evening. The sunset is a sight to behold, and the cool breeze makes for a perfect setting.
And if you're visiting during the winter, don't forget to take advantage of the pleasant weather. The beach is neither too hot nor cold at that time – it is perfect for a swim.
Speaking of visits, you can save money on vacation at Ajman open beach in several ways. To begin with, you can also reduce travel costs by booking cheap flight tickets. And while you're there, staying at an affordable hotel will help you stay within your budget.
You won't regret spending your time at this beach whatsoever. Overall, it's an experience you'll never forget.


Adi Abbas is a travel enthusiast based in Dubai who has explored more than 15 countries in the Middle East and South Asia. He loves discovering different cultures, trying local food, and seeking out exciting things to do. His passion for travel has taken him to many places, where he's made unforgettable memories that will stay with him forever. Adi loves documenting his trips through photography and writing about his experiences.