If you want to get around to the city's various commercial, industrial, and financial centres, the Financial centre metro station is a perfect place.
The Financial centre station is a rapid transit station located on Sheikh Zayed road close to DIFC. The station is on the red line of the Dubai metro and zone 6 of the fare zone. It provides various services to commuters and makes travel more accessible.
In this guide, we will go over the Financial centre metro station n detail. This guide includes a metro station map and information on its location and nearby attractions.
Overview of Financial centre metro station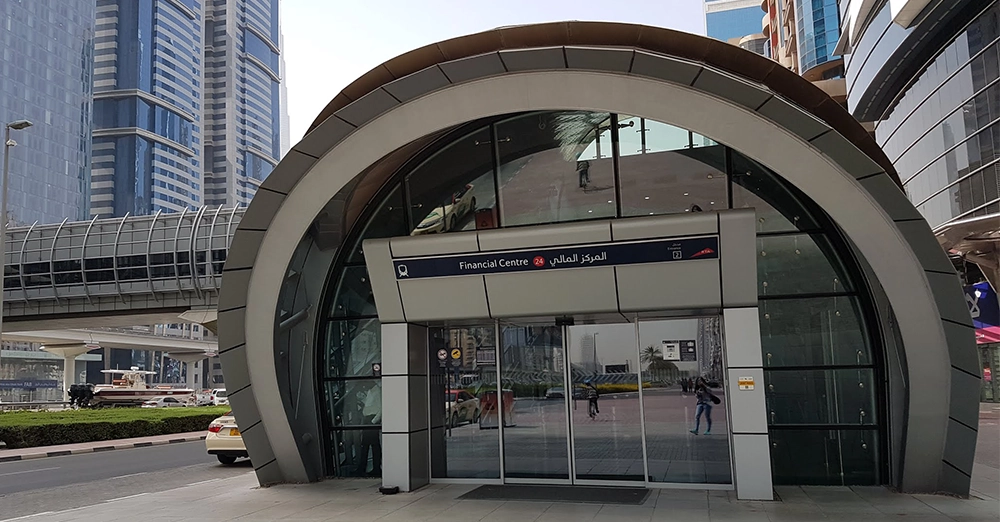 The financial centre metro station was opened on September 9, 2009, to provide service to the financial and Dubai's financial and business resignation.
From this metro station, one can get a perfect view of the numerous surrounding buildings. This includes professional business groups, different kinds of offices, the Ministry of Economy of Dubai, and other leading financial institutions and consultancies.
Location of Financial centre metro station
The Financial centre metro station is close to the Emirates financial towers and Dubai international financial centre on Sheikh Zayed street.
Furthermore, this station can be accessed via both the metro and bus. The red land green lines of the metro are both options, or you could take one of RTA's many bus routes that will transport you to different areas of Dubai.
Location: Trade Centre, DIFC, Dubai
Financial centre metro station schematic map
People have been navigating the world for a long time. But technology is constantly changing, so maps need to be updated and improved to stay accurate.
Likewise, it is necessary to have a metro station map to travel around the city. So, the Financial centre metro station map will help travelers find their way around the metro station. The map is below.
Financial centre metro station timings
The Dubai metro system is a great way to get around the city. It's affordable and easy to use, which makes it a stress-free option for getting around.
With its modern stations and variety of lines, the metro offers fast connections to major landmarks and locations in record time.
Additionally, metro operations are always consistent at all stations, regardless of the day or time. This means you can rely on the metro to be on time and have frequent stops. However, sometimes special events or festivals can cause a delay or change in the regular schedule.
The detailed timing of the Financial metro station is given below: [1] Government of Dubai, "Metro station opening hour, https://www.rta.ae/wps/portal/
| Days | Time |
| --- | --- |
| Monday to Thursday | 05:00 AM – 12:00 AM (Midnight) |
| Friday | 05:00 AM – 01:00 AM (Next day) |
| Saturday | 05:00 AM – 12:00 AM (Midnight) |
| Sunday | 08:00 AM -12:00 AM (Midnight) |
Services and facilities
The Financial metro station is a great place for commuters to travel, whether catching the train or passing through. This metro station provides various facilities to make traveling easier for passengers. This includes automated gates and accessible ticket machines.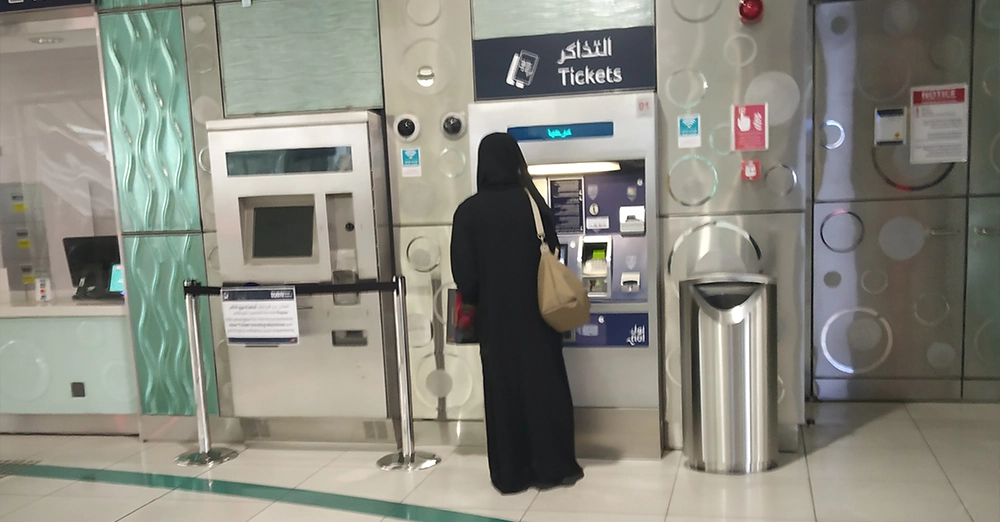 Additionally, they provide different cabins for travelers, such as private cabins and women's and children-only cabins. Furthermore, CCTV cameras and dedicated metro police help ensure passengers' safety.
Likewise, the metro station has helpful information displayed on the platform. This includes updates about the metro and other vital details. Plus, Wi-Fi is available throughout the metro station.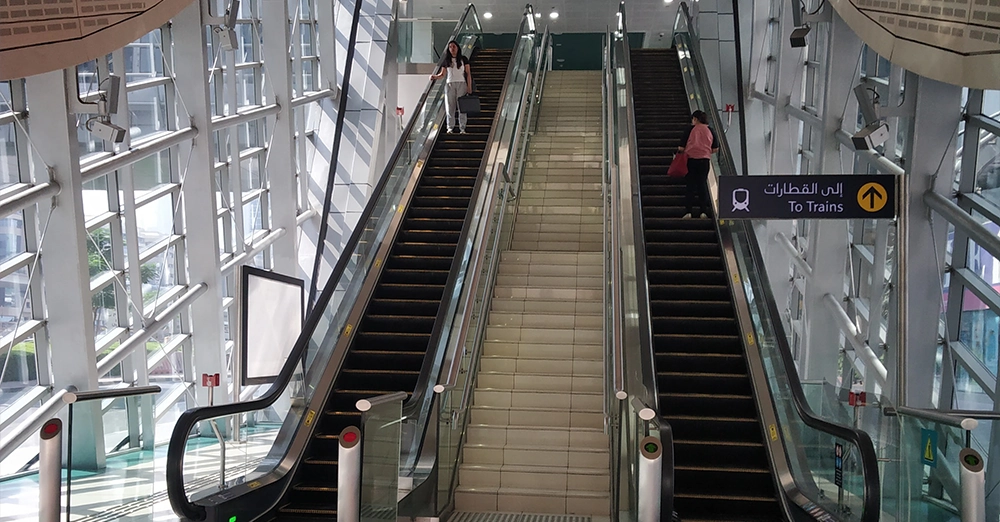 Also, the station has modern facilities that work well, like bathrooms and changing rooms. There are escalators, elevators, and travelators, which can all help you get from one platform to another. These are wheelchair accessible, so you can use them if necessary.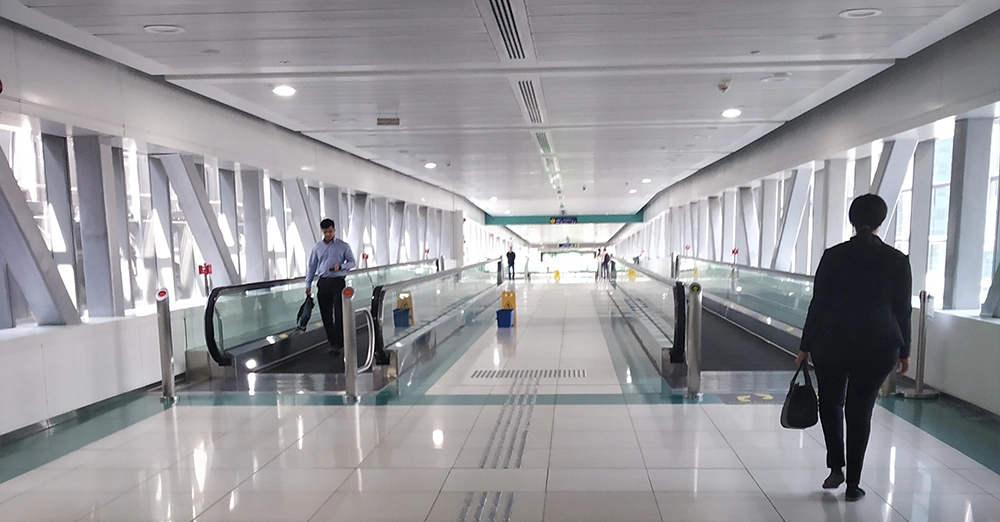 Attractions near the Financial centre metro station
The financial centre metro station is situated in the heart of Dubai's bustling business and residential hub. There are several hotels, restaurants, and parks located nearby this station. Moreover, the Burj Khalifa, Zabeel palace, and other famous attractions are nearby.
Some top places to visit in Dubai, near this metro station are listed below:
1.

Satwa park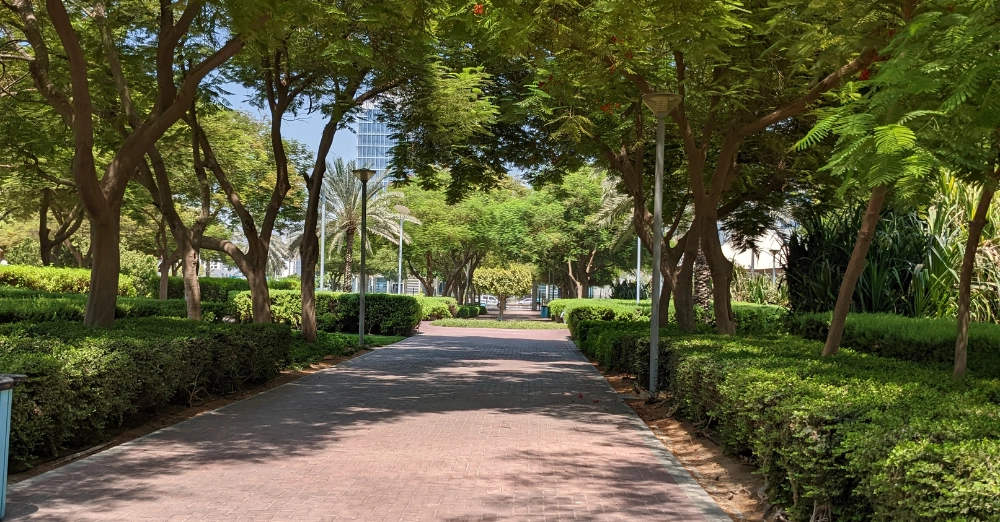 Satwa park is where nature and sports enthusiasts can come together for a peaceful and picturesque experience. It is a well-maintained and peaceful park. And it features walking and jogging tracks, basketball courts, and a tennis court.
Moreover, there are plenty of benches to sit, relax and enjoy the park's beauty. There is also an external cafeteria right next to the park. Thus, this park can be the best place for spending time with family.
2.

Emirates grand hotel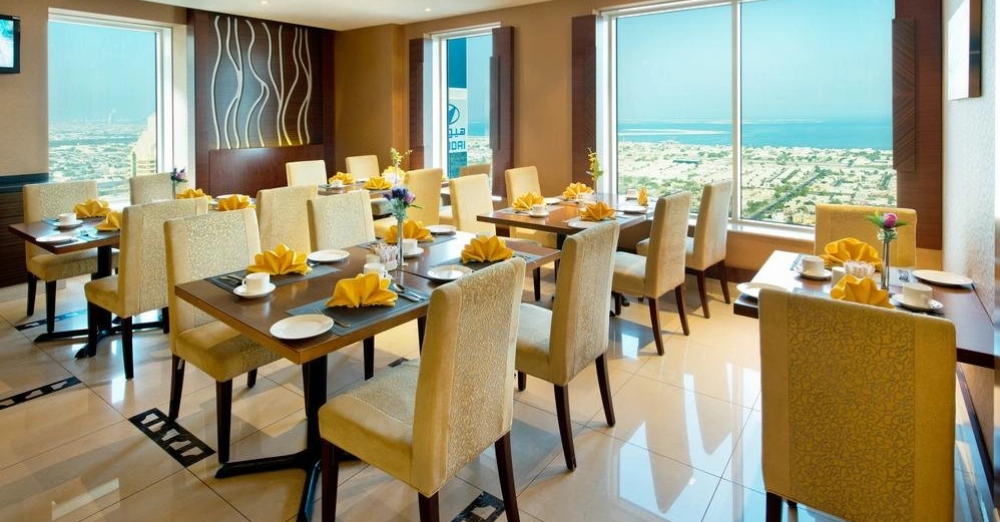 | | |
| --- | --- |
| Location | Sheikh Zayed Rd, Trade Centre, Dubai |
| Website | Emirates grand hotel |
| Contact | +97143230000 |
| Map | Get direction |
Emirates grand hotel is close to the financial metro station. It has beautiful views of Burj Khalifa and the sea from its rooms and apartments.
Additionally, there are plenty of other leisure amenities available. Guests can take advantage of the hotel's indoor pool, sauna, steam room, hot tub, and gym for total relaxation and rejuvenation.
Related Info
---
FAQs
Which bus lines stop near the Financial centre metro station?
The bus lines at the financial metro station are 98E, F11, 21, F28, X22, 27, and 29.
How far is the tram station from the Financial centre metro Dubai?
The nearest train station is Al Sufouh tram station which is 20 km from the financial centre station.
How can I reach airport terminal 2 from the Financial centre metro station?
You can reach Airport terminal 2 from the financial metro station by bus or metro. And the distance is about 15.4 km.
Which bus station is near the Financial centre metro station?
The nearest bus station to the financial centre station is Wasl, Terminus. It is about 900 m long.
Which is the nearest metro station to Dubai Financial centre metro?
The nearest metro station to the financial metro station is Emirates Towers Metro Station.
Final thoughts
Overall, the financial centre metro station is one of Dubai's most convenient and modern transportation hubs. It provides easy access to well-known landmarks in the area, such as the Burj Khalifa and the Dubai frame, among other attractions.
Its modern facilities provide visitors with a safe and convenient way to move around the city. So, if you're looking for a convenient way to travel to Dubai, the Financial centre metro is worth considering.


Arijit Negi is an expatriate living in Dubai for 18 years. He completed his degree in Master of Arts in Journalism from the University of Mumbai. Arijit focuses on providing helpful guides and information for ex-pats living in UAE and visitors to the UAE.