With its convenient location near the biggest library in UAE, Mohammed bin Rashid Library, Creek metro station is an important public transport hub in Dubai.
The green line of the Dubai metro begins and ends at the Creek metro station, making it the line's terminus stop. It is located in fare zone 6 and is situated near Dubai Creek. This station consists of two different lines and two different platforms.
This Dbd guide provides information about the Creek station to make it more convenient. The information includes this metro station's location, operating hours, and popular attractions it serves.
Overview of Creek metro station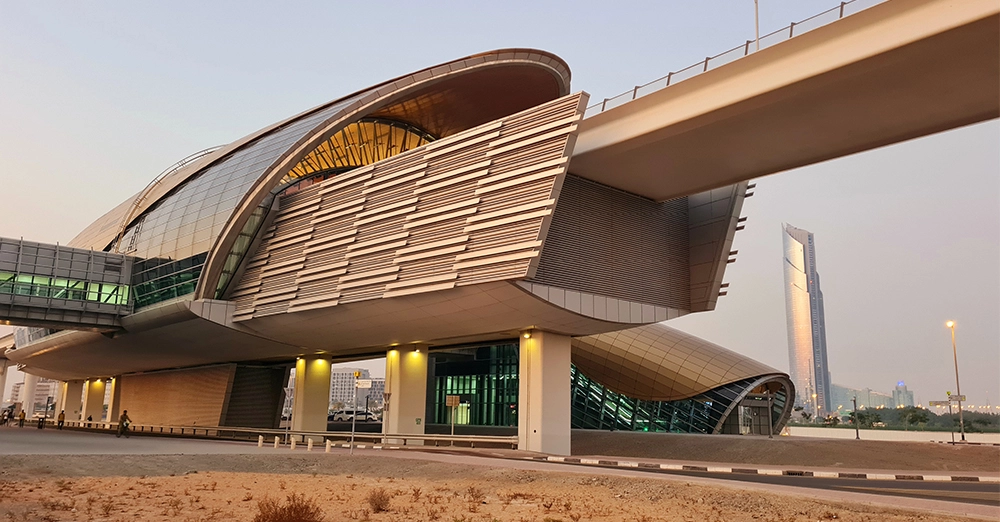 The Creek metro station Dubai opened on March 1, 2014, to serve the Dubai festival city. The station is accessible through a marine transit service that links it with the festival city. In addition, this station can accommodate 11,000 people per hour in each direction and spans 132 meters in length and 29 meters in width. [1]Khaleej times, "Creek metro station opening, https://www.khaleejtimes.com/transport/al-jadaf-creek-metro-stations-to-open-on-march-1″
| | |
| --- | --- |
| Location | Sheikh Zayed Road, Dubai |
| Line | Red l |
| Station code | G30 |
| Fare zone | 6 |
| Preceding station | Terminus(End terminal) |
| Following station | Al Jadaf metro station |
| Transfer station | No |
| Dubai Tram connection | No |
| Previous name | NA |
Related info: Learn more on how to use the Dubai Metro map
Location of Creek metro station
Creek metro station is conveniently located near Dubai Creek, near the Mohammed bin Rashid library. Passengers can experience an air-conditioned abra ride from the nearest marine transport station. The nearby cricket field is also a popular destination for sports enthusiasts.
Additionally, the station is also next to a Careem bike station, making it convenient for visitors to explore the city on two wheels. The station can also be reached by public bus and metro.
Location: Al Jaddaf, Dubai
Creek metro station schematic map
The schematic map of the Creek metro highlights the station itself and marks the other preceding and following metro stations. Plus, the other station on the red and green line is also highlighted on the map. This makes it simple for people to pinpoint the precise location of this metro station.
You can see the Creek metro station map below: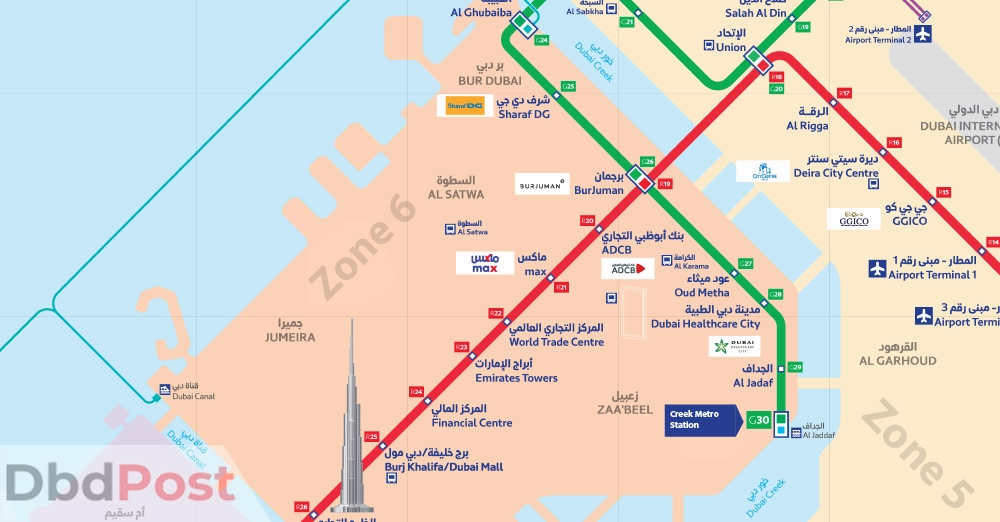 Creek metro station timings
Dubai metro station timings are generally uniform and the same for all stations. However, there may be slight variations in first and last metro times at certain stations. Sometimes special events or public holidays can also lead to changes in the regular metro timings.
Therefore, checking station clocks for accurate times is crucial if you want to use the metro effectively.
Below is the detailed timetable for Creek station: [2] RTA, "Metro station opening hour, https://www.rta.ae/wps/portal/rta/ae/public-transport/timetable#DubaiMetro:~:text=Metro%20stations%20opening%20hours(for%20All%20lines)"
| Days | Time |
| --- | --- |
| Monday to Thursday | 05:00 AM – 12:00 AM (Midnight) |
| Friday | 05:00 AM – 01:00 AM (Next day) |
| Saturday | 05:00 AM – 12:00 AM (Midnight) |
| Sunday | 08:00 AM -12:00 AM (Midnight) |
Services and facilities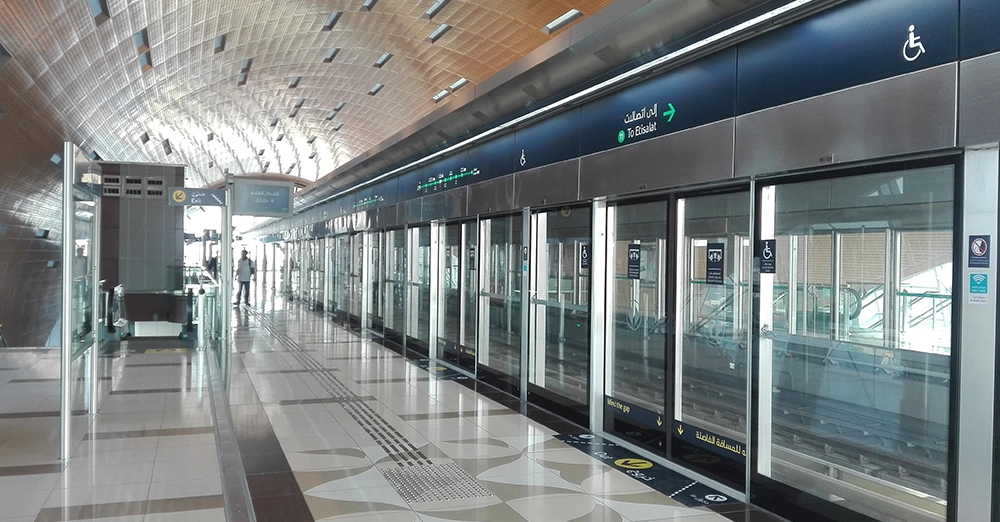 Creek metro station is well-equipped to meet the needs of its passengers, creating a comfortable atmosphere for everyone. It is a modern and well-designed station with various facilities for visitors.
Extra security and comfort measures have been implemented for female and children passengers. This includes women& children-only sections on the train. Plus, the staff members are cooperative and friendly, always ready to assist when needed.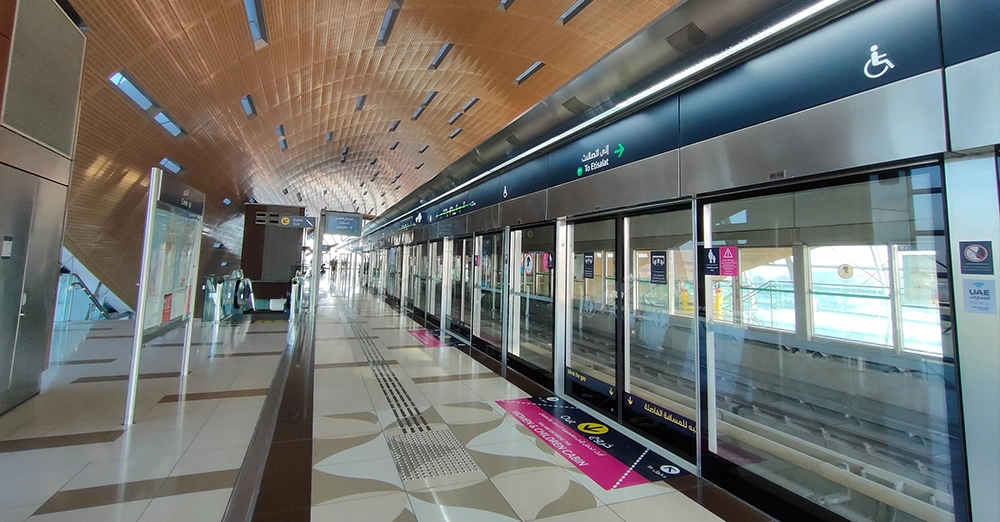 Likewise, lifts and escalators have been installed to make it easier for everyone to move between the different levels. Also, the store in the station offers snacks, drinks, and other necessities.
Furthermore, the station has other facilities such as information displays, Wifi, platform alerts, and CCTV systems to ensure the safety of all passengers. And for those arriving by car, a parking area is available too.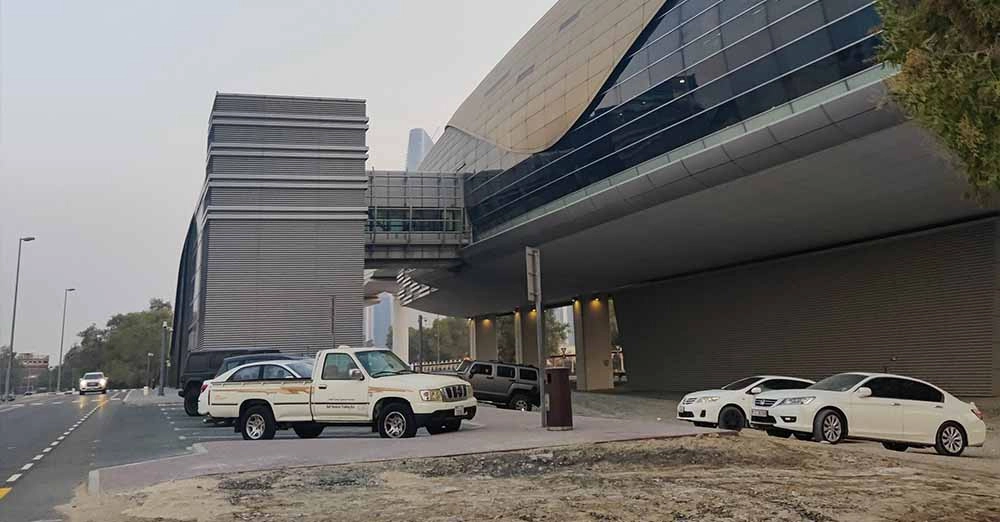 Attractions near Creek metro station
With its easy access to attractions and nearby eateries, the station provides an excellent opportunity to enjoy what the city offers. Visitors can explore the nearby Mohammed bin Rashid Library or walk to Dubai Creek to admire the beautiful views.
Several restaurants and hotels also serve delicious local dishes, perfect for grabbing a bite to eat while waiting for the metro. Some attractions near the metro station are:
1.

Mohammed Bin Rashid library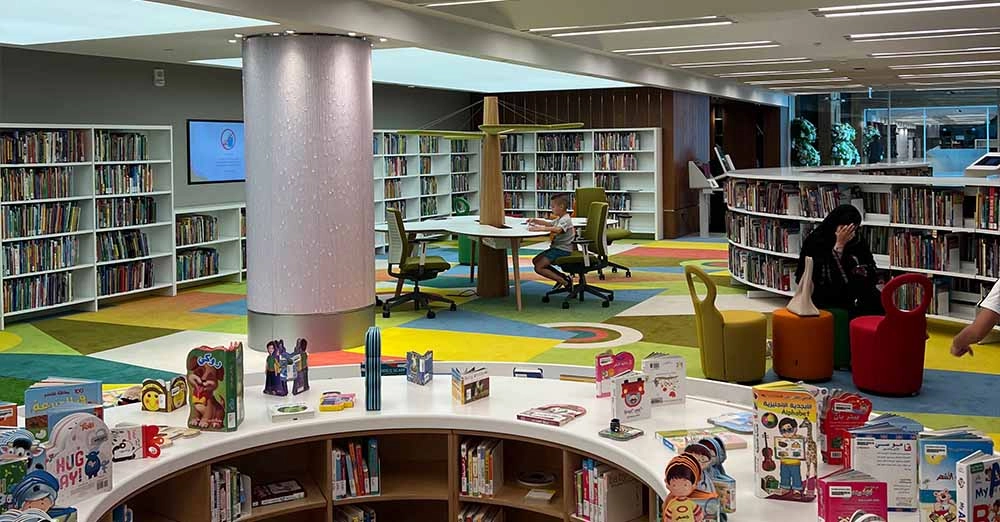 The Mohammed bin Rashid Library is a massive new library that houses an impressive collection of books. There's also a section for kids, with a playground area where they can read and play. The playground has seesaws, slides, houses, and nets to climb, and it's a great place for kids to burn off some energy.
In addition to its vast collection of books, it also contains specialized libraries, including the public library, children's library, atlas and map library, business library, media and arts library, periodicals library, young adults library, information center, emirates library, study rooms, and special collection library.
2.

Al Jaddaf mosque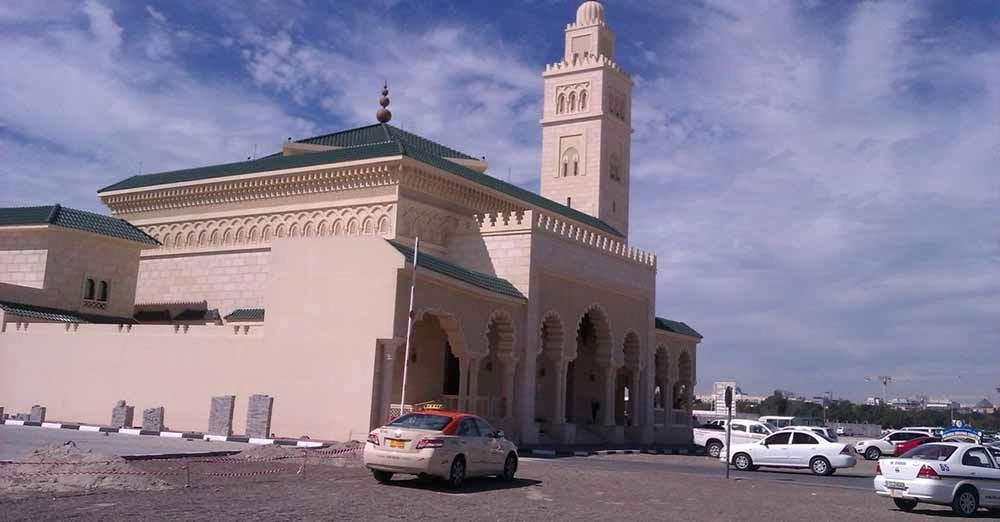 Al Jaddaf mosque is a relatively small mosque located in the Al Jaddaf area of Dubai. It is a peaceful place of worship that receives around 600 prayers daily. It has basement parking and dedicated floors for ladies, and the main prayer hall has a capacity for 500 prayers. [3]Abdullatif Al Fozan award, " Al Jaddaf mosque, https://mosqpedia.org/en/mosque/66#:~:text=Receiving%20up%20to,to%20the%20Ladies."
3.

Al Sufooh restaurant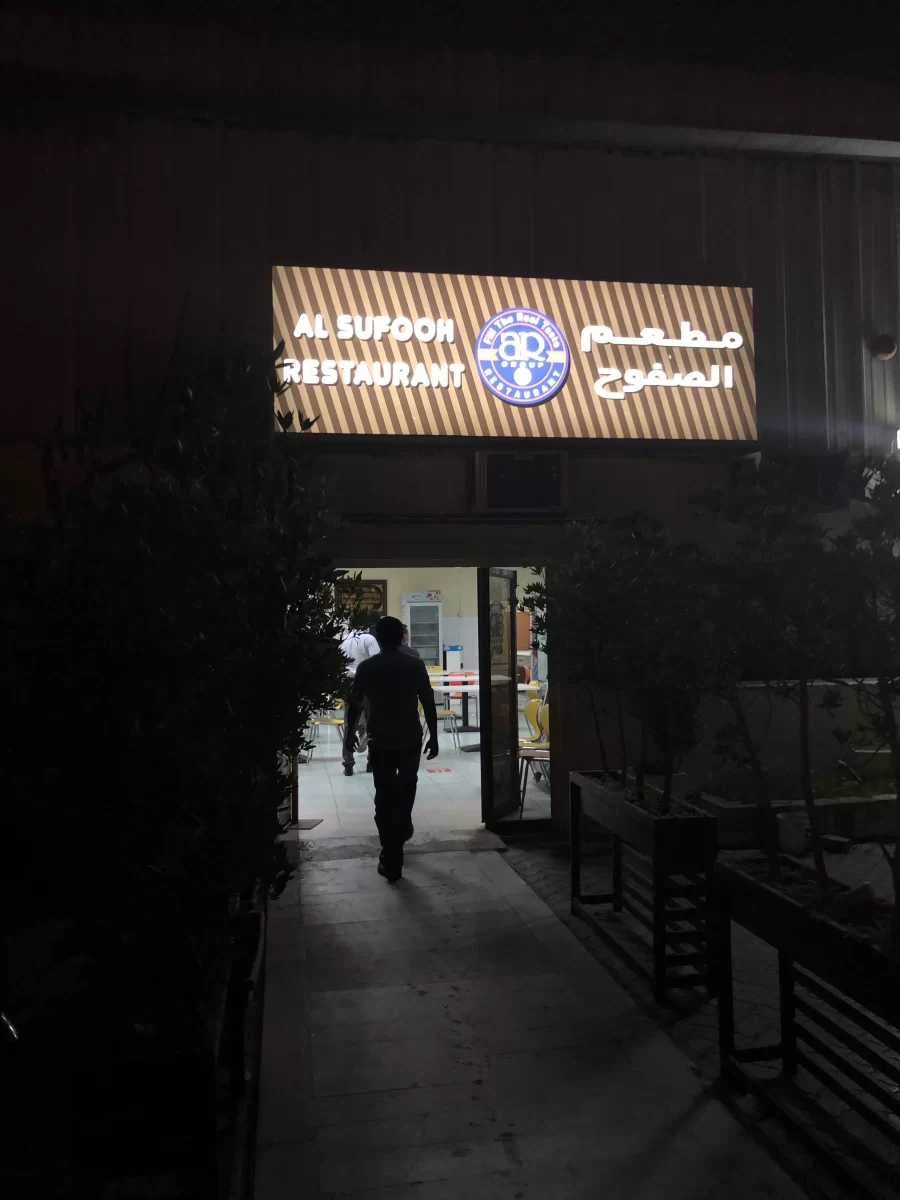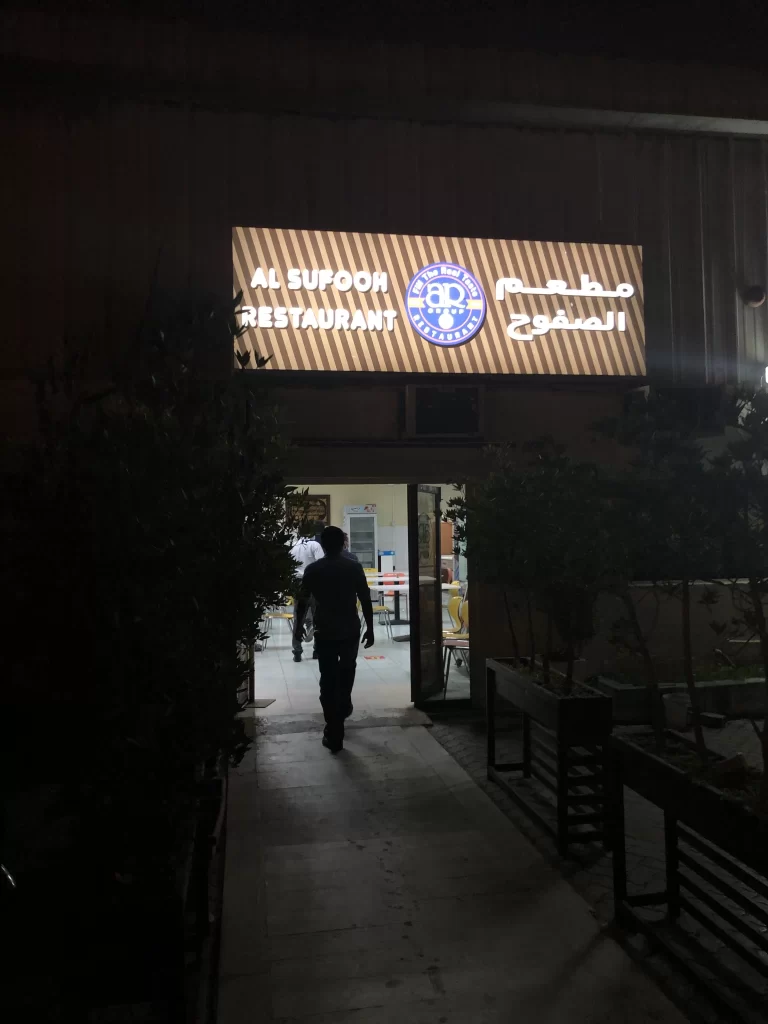 Al Sufooh is a popular restaurant near the Creek metro station in Dubai. The restaurant is also known for its Pakistani and Indian food, offering a wide range of affordable and delicious options. The service options at Al Sufooh include dine-in, no-contact delivery, delivery, and takeaway.
Related Info
---
FAQs
Which bus station is near the Creek metro station?
The nearby bus station to Creek station is Jaddaf 1 & 2 and Al Jaddaf marine bus stop 1. You can reach the bus station within 5 minutes short walk.
Which is the closest marine station to Creek station?
The closest marine station to Creek station is Al Jaddaf marine transport Stations 1 & 2. You can hop on a ferry ride from there.
How to reach Dubai creek harbor from Creek metro station Dubai?
You can go to Dubai Creek harbor by boat from Al Jaddaf marine station to Dubai festival city. Then, walk to the nearest bus stop and take a bus to Waha Community Center 1. From there, walk for around 30 minutes until you reach Dubai Creek harbor. You can also take a taxi from the Creek Station.
Which is the nearest metro station to the Creek station?
The nearest metro station to Creek station on the green line is the Al Jadaff metro station. In addition, the Creek station is the ending station of the green line.
Which bus line stops near the Creek metro Dubai?
Dubai RTA bus lines C04, 6, 32C, and 44 stop near the Creek station Dubai. The bus stations are within 5 to 20 minutes of walking distance away.
Final thoughts
Al Jaddaf is a vibrant area of Dubai with lots to explore and experience. Similarly, the Creek metro station is an excellent starting point for discovering the local attractions, including the Mohammed bin Rashid Library, Al Jaddaf Mosque, Dubai Creek, and many more.
Additionally, the station and surrounding area are easy to explore because they are close to bus stations and marine transport options. So if you ever find yourself in Dubai, visit the Creek metro station.