Finding your way around the GGICO metro station may be difficult if you are unfamiliar with the area. It's an excellent alternative for visitors because it's cheap and convenient to travel around Dubai.
GGICO station is close to the Dubai International airport, providing daily services to thousands of passengers. This station lies in zone 5 and on the red line of the Dubai metro system.
In this Dbd guide, you'll find detailed information on the GGICO metro station in Dubai, including its location, operating hours, and nearby places of interest. In addition, we also provide a schematic map of the metro system's layout.
Overview of GGICO metro station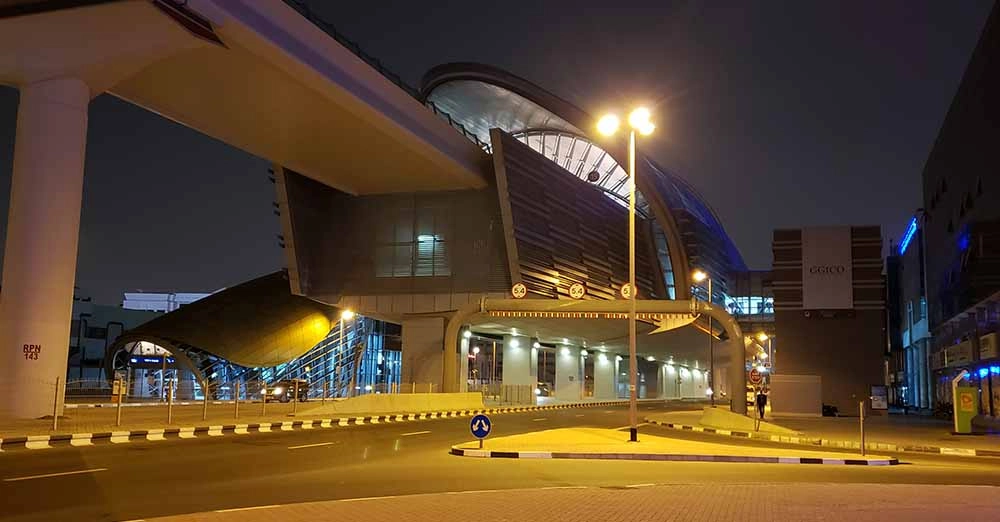 The GGICO station was started on May 15, 2010, to serve many of the public in Dubai. This station is located between the city center Deira metro station and Airport terminal 1 metro station. [1]Khaleej times, "Three more metro stations open today, … Continue reading
| | |
| --- | --- |
| Location | Garhoud, Dubai |
| Line | Red line |
| Station code | R15 |
| Fare zone | 5 |
| Preceding station | City center Deira metro station |
| Following station | Airport terminal 1 metro station |
| Transfer station | No |
| Dubai Tram connection | No |
| Previous name | NA |
Location of GGICO metro station
The GGICO station is located in the Garhoud area of Dubai, near many schools, such as GEMS legacy school and the Indian high school. You can reach the station by taking the metro, any public bus, or booking a taxi. The station is well-connected and easy to get, making it an excellent option for traveling in Dubai.
Location: Garhoud, Dubai
GGICO metro station schematic map
Many individuals in the Garhoud area rely on the GGICO metro station as an integral part of their daily journey. Anyone must own a map that will guide them to this station.
Visitors can see GGICO station and the other metro stops in the area on the map below. And travelers will have an easier time finding their way to and from the station.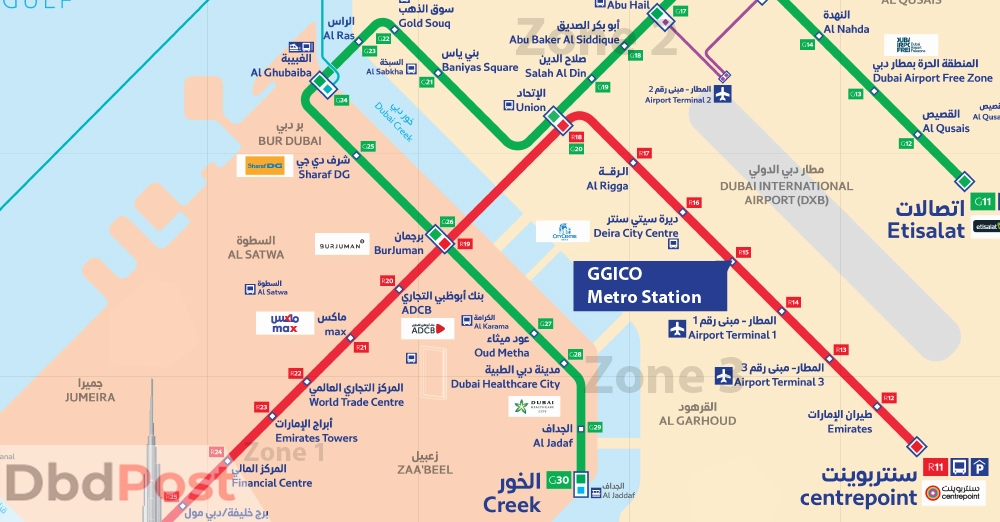 GGICO metro station timings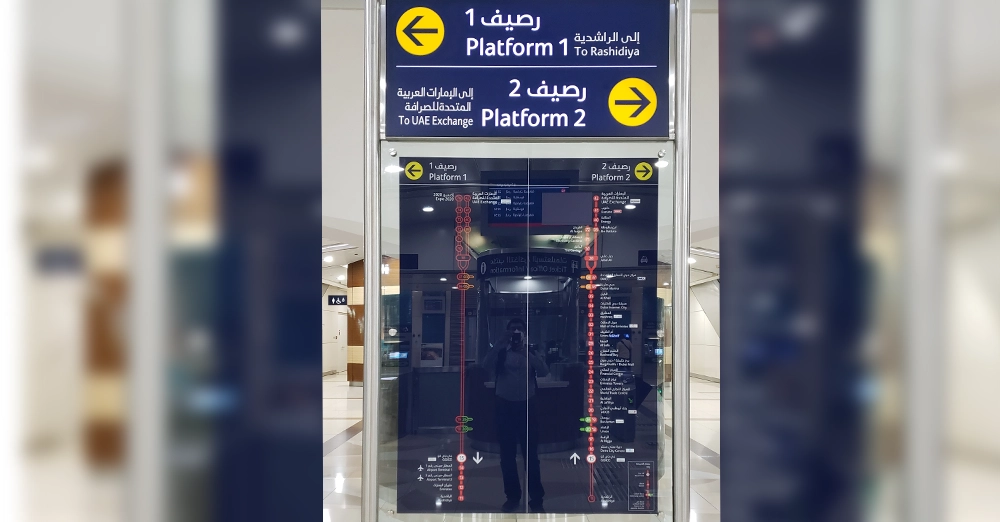 In Dubai, every metro station follows similar schedules for the opening station. However, the schedule may be adjusted by certain special events or holidays.
In addition, if you are changing trains at the transfer station, you should arrive at the platform within the first five minutes. [2]RTA, "Dubai metro station opening hours, https://www.rta.ae/wps/portal/rta/ae/public-transport/timetable"
| Days | Time |
| --- | --- |
| Monday to Thursday | 05:00 AM – 12:00 AM (Midnight) |
| Friday | 05:00 AM – 01:00 AM (Next day) |
| Saturday | 05:00 AM – 12:00 AM (Midnight) |
| Sunday | 08:00 AM -12:00 AM (Midnight) |
Services and facilities
The GGICO metro station is well-equipped with a wide range of services and facilities, making it convenient for locals and visitors.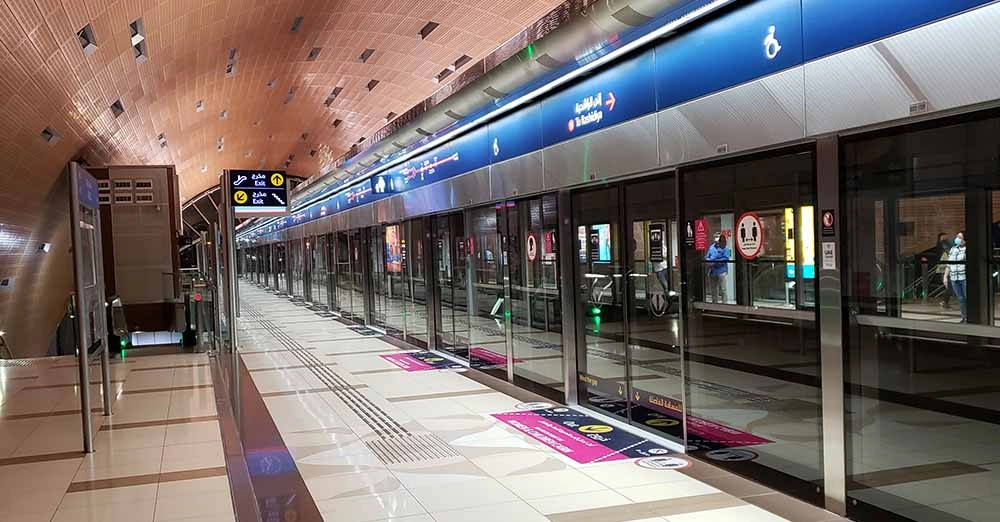 There is a ticket office where you can purchase tickets for your journey and a customer service desk where you can ask for directions or assistance. Passengers can buy tickets in advance or at the last minute from the convenient ticket machines.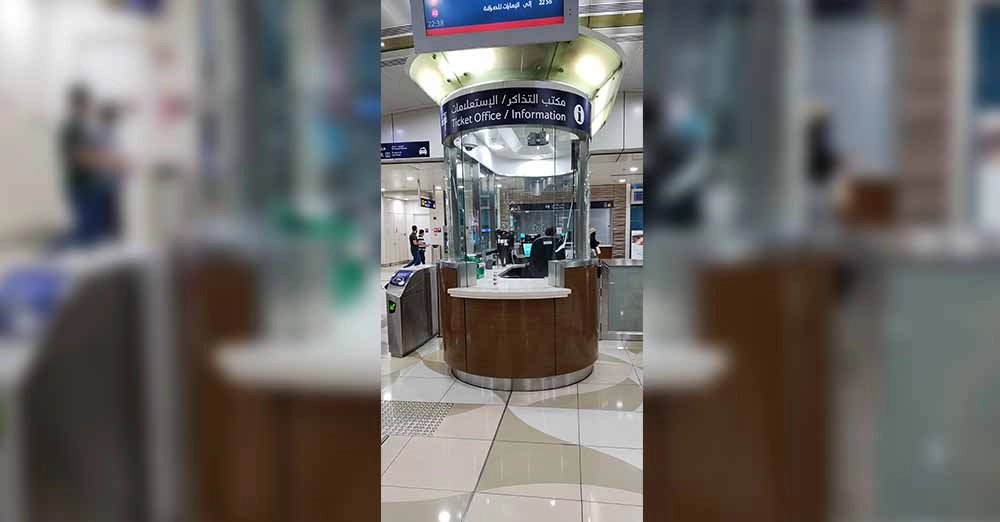 Additionally, they also have a waiting area with plenty of seating, as well as a cycle parking facility. Plus, some stores sell food and drinks to keep you energized throughout your journey.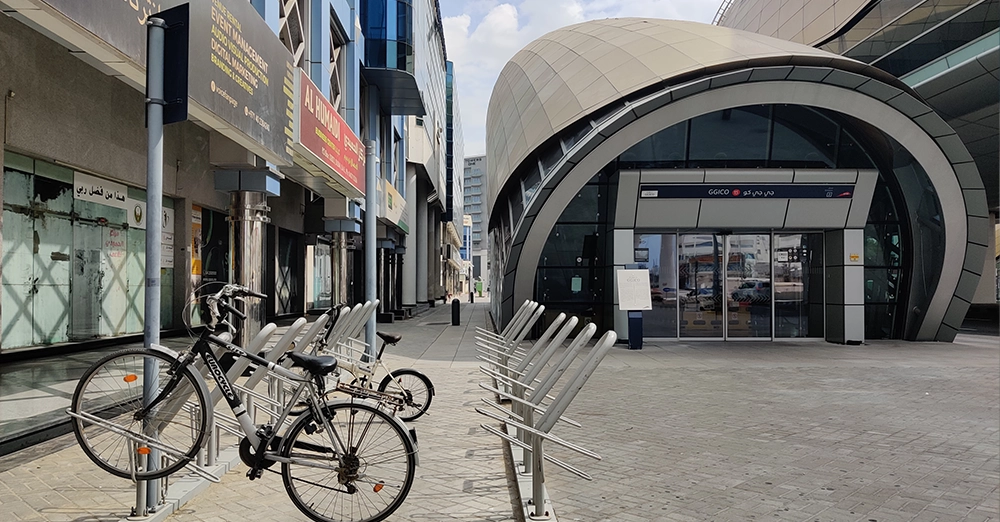 The platform is also quite spacious, and there is a tactile guidance path for the visually impaired. Similarly, there are lifts and escalators to go to different platform levels.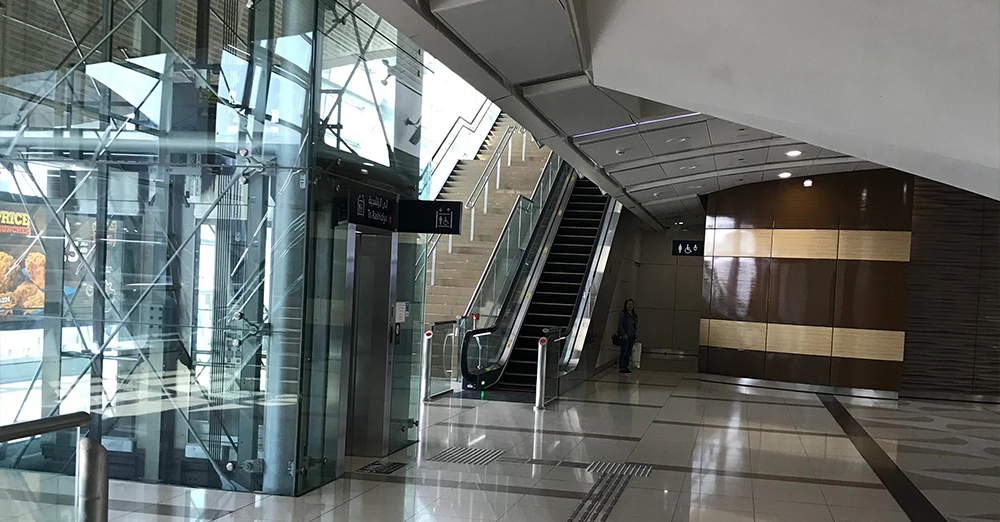 Attractions near GGICO metro station
GGICO station is located in the heart of Dubai, and small hotels, restaurants, and different types, of companies, surround it. There are also many schools and hospitals in the area. The HMS Al Garhoud hospital is located close to the station.
Additionally, if you want to explore further, there are the beautiful Dubai creek marina, Port lala golf club, and Dubai creek golf & yacht club. All these places are within easy reach of GGICO station, making it a convenient location for tourists and residents alike.
Some of the places to visit near the station are:
1.

City restaurant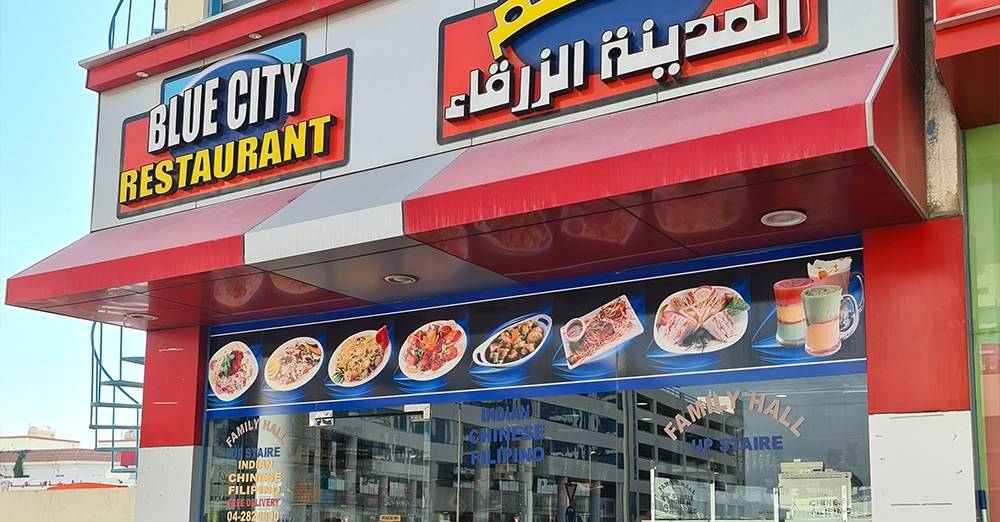 | | |
| --- | --- |
| Location | Sheikh Rashid Rd, Garhoud |
| Contact | +97142824800 |
| Map | Get direction |
Blue city restaurant is one of the oldest restaurants in the area. South Indians manage it. The restaurant opens at 7 am and closes at 11 pm, with a menu selection of Indian, Arabic, and Pilipino food at great prices. Delivery is also available.
Additionally, the restaurant offers a great variety of food at reasonable prices, making it a popular choice for locals and visitors. The friendly staff and relaxed atmosphere make Blue city restaurant a great place to enjoy a meal with family and friends.
2.

Millennium airport hotel Dubai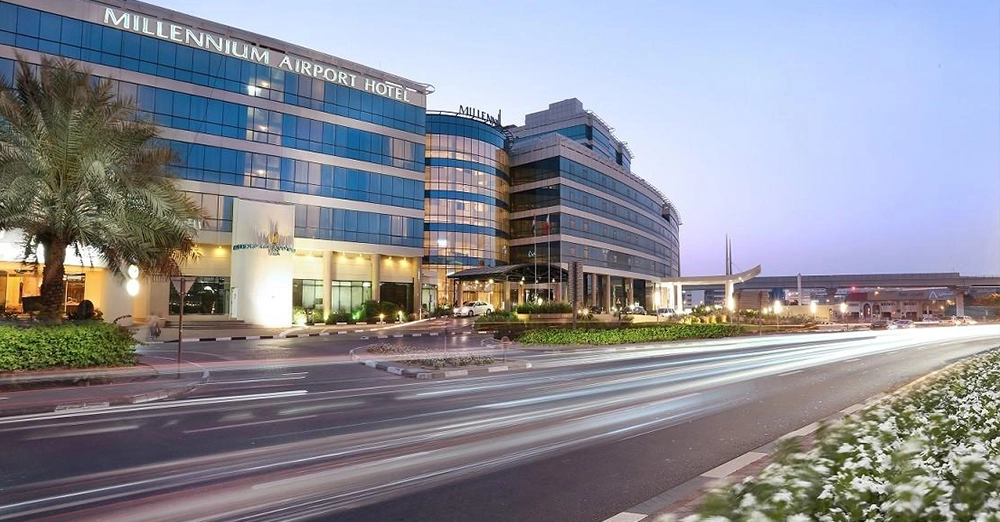 The Millennium airport hotel Dubai is a 4-star hotel that offers a range of facilities for guests to enjoy. The hotel has an outdoor pool, fitness center, spa, and meeting and event facilities. The restaurant and bar offer a wide selection of food, drink, and on-site parking.
Additionally, the hotel offers a free airport shuttle to Dubai international airport terminals 1 and 3. Likewise, the rooms are clean and spacious, with large bathtubs and excellent service from the staff. The hotel is also conveniently located near the airport, making it easy to get to and from your flight.
Related Info
---
FAQs
What is the complete form of GGICO?
The complete form of GGICO is Gulf General Investment Company.
Which bus station is near the GGICO metro Dubai?
The bus station near the GGICO metro Dubai is GGICO metro bus stop 2, Indian high school, Al Garhoud, and Bustan Rotana hotel bus station.
How to reach the GGICO station from the Union metro station?
You can take the red line metro from the GGICO metro station to the Union metro station. It takes around 7 minutes to reach.
Which is the nearest metro station to the GGICO metro station in Dubai?
The nearest metro station to GGICO metro station is City center Deira metro station 1 and Airport terminal 1.
Which bus line stops near the GGICO metro station?
The bus line that stops near the GGICO station is F04, 11A, 33, 64A, 77, and C01.
Final thoughts
The GGICO metro station is an excellent location to explore Dubai. It is conveniently located close to the airport and offers easy access to various attractions in the neighborhood. The station provides quick access to other city areas via bus and metro service.
In addition, the station offers a wide selection of services and facilities, making it an excellent option for those traveling. Therefore, if you're in Dubai the next time, make it a point to stop by the GGICO station.