La Mer beach is one of Dubai's most beautiful shorelines. It is located at Jumeirah-1, the beachfront stretches out in an expansive white blanket with breathtaking views on either side of you.
La Mer beach is a famous destination for locals and tourists because of its stunning views. It is also close to attractions like Laguna waterpark, Dubai Frame, and Jumeirah Mosque, as well as some high-end & budget restaurants. Similarly, swimming, lounging, and jet skiing are excellent ways to spend your time in here.
Gaining firsthand experience from La Mer Beach was critical in crafting this guide. We spoke to visitors, gauging their perspective on the beach's amenities and offerings. Going further, we consulted local authorities and read reviews on social media to attain a broad understanding of its draws.
All the research enabled us to put together an extensive guide so your trip to La Mer Beach will be smooth sailing.
This Dbd travel guide also includes the best deals you can find at the beach for various activities.
Quick info about La Mer beach
Before we go in-depth, let's read some basic information about La Mer beach.
La Mer beach is located at Jumeirah-1, Dubai.
You do not have to pay entrance fees to visit the beach.
The La Mer is a beachfront located on the shores of the Persian Gulf.
The beach is more crowded during the weekends and holidays. Similarly, it gets busier in the afternoon till after sunset.
There is a waterpark within walking distance. You can also reach Jumeirah Mosque in 20 minutes on foot.
Best of La Mer beach
We will explore plenty of hotels, attractions, and things to do at La Mer beach in this Dbd travel guide. But before that, let's see which ones are the best of the best.
Best things to do in La Mer beach
Best hotels near La Mer beach
Best attractions near La Mer beach
Things to do at La Mer beach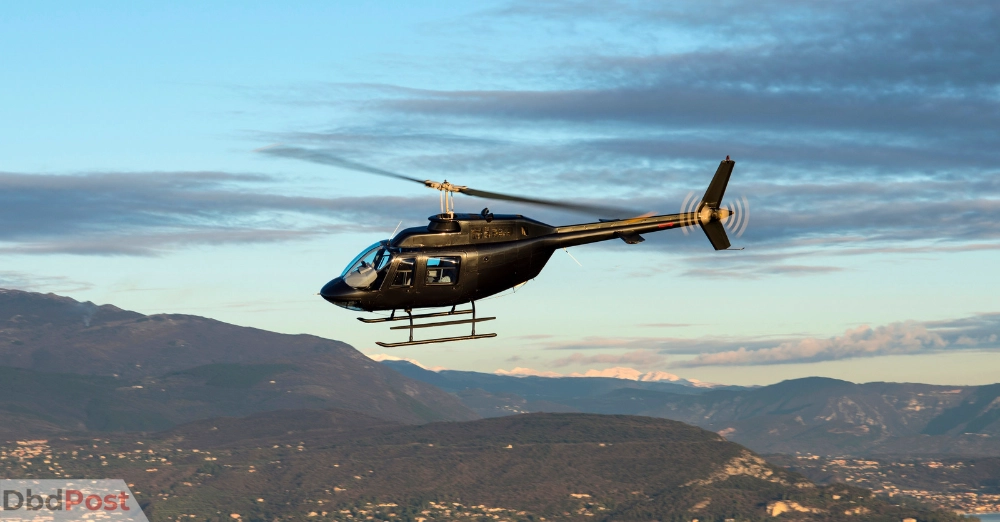 La Mer Beach is an excellent destination for those looking for the perfect beach day. Whether you enjoy swimming in the tranquil waters, making sandcastles, or simply getting some sun and relaxing, La Mer has something for everyone. The beach also features multiple activities, such as snorkeling, scuba diving, and parasailing, to keep visitors entertained throughout the day.
This tour package is for those who want a guided tour of La Mer beach. If you stay at a hotel somewhere in Dubai and cannot go to La Mer alone, you will benefit significantly.
You will visit more than 130 shops, cafés & restaurants on top of all the other beach activities. And when you are done doing everything you wanted to do there, they will drop you off at your hotel.
What we like about this tour is that up to fifteen people can go together. But unfortunately, this isn't a viable deal for those with disabilities.
Book now: Shared beachfront tour
If you're looking for a relaxed way to see some of the city's most famous sights, then a half-day Dubai City Tour is the way to go.
This four-hour sightseeing tour will take you to modern and traditional areas of this beautiful city. You'll see the iconic Burj Al Arab, Jumeirah Mosque, Bastakiya district, and the world's tallest building, Burj Khalifa.
The guides are very knowledgeable and will tell you all about the history and culture of Dubai. They will also point out interesting facts you may not have known as you go through various locations.
And the best part – they provide a free pick-up and drop-off service at your hotel, so you don't have to worry about transportation.
Book now: Dubai city tour
La Mer beach offers plenty of opportunities to get out on the water. But none are as exciting as soaring the pleasant waves on a jet ski.
Complete control over something that can split the waves as it jets along is highly satisfying! It is a great way to explore the area while getting adrenaline.
The waves are perfect for beginners, and even experienced riders will have a blast on the water showing the tricks they know of.
And don't worry if you're a beginner. The professional instructors will teach you the basics of jet skiing so that you can safely enjoy your experience.
Book now: Jetskiing at La Mer beach
There is a bus in Dubai that takes you around all the city's hotspots. You can hop on and off the bus at any stop along the route. It's a fun, convenient, and relaxed way to sightsee around Dubai. Just get into it when it comes near the bus station at La Mer Dubai, and get off whenever you want to.
This bus tour is one of the best ways to explore Dubai and its many attractions up close without wasting a lot of time. It's a great way to get an overview of the city and learn more about its culture, history, and customs.
Book now: Hop-on, Hop-off bus tour
Not many people see the sky-high wonders of Dubai from above. But if you want to experience something truly unique and breathtaking, then a helicopter tour is just the thing for you.
You'll get to soar over iconic landmarks such as Burj Khalifa, Palm Jumeirah, The World Islands, and more. And with that comes the chance to take the best pictures of the city and yourself. This is just the perfect thing to do for those looking to take excellent aerial shots.
But remember that the tour only happens on clear days. If a sandstorm were to occur on the day you chose, you would be given a choice of a full refund or date adjustment.
Book the 45-minute helicopter tour by clicking the link below. When you reserve a date and choose a pick-up location, they will come to pick you up in an SUV.
Book now: Helicopter Tour
A quad bike desert safari in Dubai is an unforgettable experience. The fun and picturesque dunes provide a dramatic backdrop to enjoy thrilling activities as you tear through the landscape.
The included BBQ and dinner make the experience even more delightful. It comes with both vegetarian and non-vegetarian options.
An added highlight of this experience is that visitors can play with camels – or go further and ride one! Adding to the background is the pickup facility, which has been arranged for your convenience.
So enjoy all the fun activities, sand boarding, camel riding, henna tattooing, and more. And don't forget to take plenty of photos while you're there!
Book now:
Top attractions near La Mer beach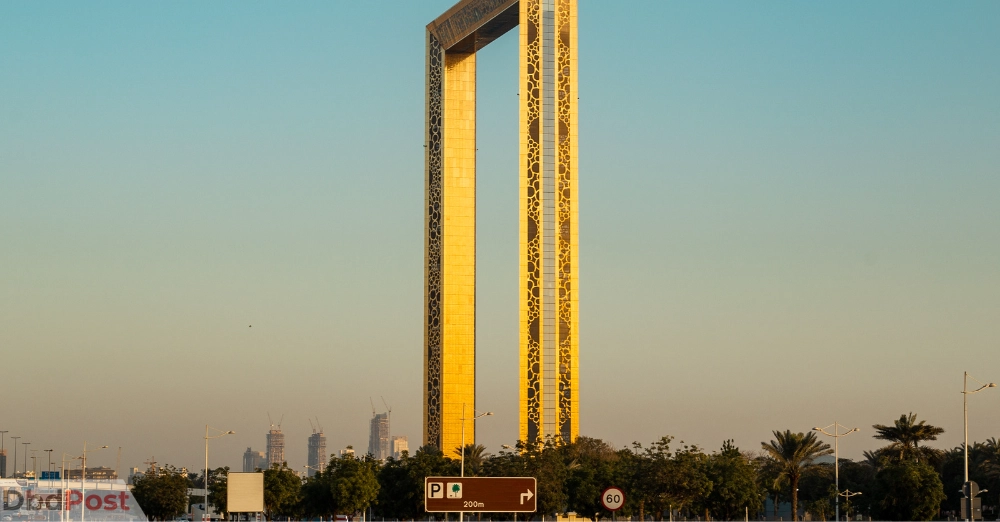 Dubai is a city made famous for its world-class architecture and thrilling destinations. There are also dozens of unbelievable engineering marvels in every significant part of the city. Here are the best ones near La Mer Dubai:
The Dubai Frame is a very new and unique attraction in Dubai. It is a vast, 150-meter-tall structure that provides a view of the entire city as a photo frame. When it was built, the idea behind it was to create a landmark that would be both functional and architecturally interesting.
The frame comprises two towers with a walkway that allows visitors to cross between the two towers. Glass decorations adorn the entire structure and look phenomenal at all times. There is also a sky deck on top.
Booking a ticket to the Dubai Frame allows you entry to the structures museum and gallery. And it also permits you onto the observation bridge for uninterrupted views of old and new Dubai.
From there, you will explore how Dubai has transformed into a booming metropolis from a fishing village.
Book now:
If you enjoy live performances and acrobatics, then La Perle is just the thing for you. It is a spectacular theatrical performance venue that hosts singers, dancers, and, more importantly, acrobats.
The cast is made up of some of the best dancers and acrobats in the world, and they put on a truly stunning show. Their costumes and the set designs are incredible. They are sure to leave you with a lasting impression.
The venue also offers a great dining experience. You can choose from several indoor restaurants or an outdoor patio to enjoy delicious and freshly prepared foods.
Book now:
Have you ever wanted to walk on walls or the ceiling? With an abundant array of mind-bending illusions, the Museum of Illusions brings everyday magic to life.
You can explore a Vortex Tunnel and experience everything from shrinking rooms to an upside-down hall.
Whichever mischievous illusion you choose, don't forget your camera. It's perfect for capturing fun & everlasting memories with friends and family. All the twisted rooms offer fantastic photo opportunities.
Book now:
Dubai is home to an indoor rainforest known as the green planet. This lush indoor ecosystem includes over 3,000 animals and plants. Sloths, Anacondas, Toucans, various South American plants, reptiles, insects, and fish species. [1]The Green Planet, "The Green Planet Dubai – Home,https://www.thegreenplanetdubai.com/en"
To create a perfect home for these animals, the atmosphere is kept artificially warm and moist. The atmosphere and ecosystem provide for various flora and fauna's food chains.
Visitors can also learn about this unique ecosystem's interdependent relationships between animals and plants. Or, you can ignore all that and just enjoy the beauty of the innovative indoor mini-ecosystem.
Book now: The Green Planet – Dubai's Unique Indoor Rainforest
The Dubai Aquarium & Underwater Zoo are located in the iconic Dubai Mall. The aquarium is one of the largest in the world, containing 140 marine species and over 33,000 aquatic animals!
These places are home to some of the earth's most exotic, unusual, and rare creatures. From the world's most extensive Sand Tiger Sharks collection to huge stingrays and seahorses, there are endless species to watch. You can even see King Crocodile – one of the biggest crocodiles on earth!
The underwater zoo is several exotic species that live in three ecological zones – Rocky Shores, Rainforest, and the Ocean. There, you will find cute otters and penguins too!
So book the tickets soon and go on a fun-filled trip with your entire family or yourself to these two incredible places.
Book now:
The Museum of the Future is an innovative museum situated in Dubai's financial center. It celebrates innovative technologies and ideas, showcasing exhibits from all over the world.
This futuristic space offers a glimpse into what life might look like in future. Moreover, they showcase in various ways, from unreleased tech demonstrations and merchandise to a fantasy world for children.
Visitors can also explore interactive galleries highlighting emerging technologies and visit an exhibition that will engage all senses.
Lastly, the museum isn't only a place to visit and see innovation. It is also a hub for forward-thinking discussions led by top innovators and scientists.
Book now: Museum of The Future Ticket
The Burj Khalifa is the most popular tourist destination in Dubai. It is the world's tallest building and offers stunning city views from its observation decks.
Luxury hotels, restaurants, and shopping malls are also located in the building. Moreover, the world-famous fountain shown just outside the building is a fantastic sight.
You should book a ticket to the observation deck to see what it's like from up top. Not only will you see the entire city and the Persian Gulf, but you will be able to do so while eating snacks and sipping tea.
Make sure to book your tickets in advance to avoid long lines!
Book now:
Dubai Garden Glow is a unique attraction in Dubai. The park features illuminated sculptures, artworks, and interactive activities. There is even an Ice park inside!
The park has multiple zones, each featuring a unique theme inspired by the UAE culture and international media. From Dinosaur Park to Glow Park, visitors can experience an array of fascinating illuminated displays and artworks.
If you have a kid with you, we recommend Magic Park. It features interesting, illusionary art and concepts like 3D wall paintings and upside-down rooms. There are also a lot of settings to take some funny photos.
Book now:
Laguna waterpark features multiple water sports like slides, wave pools, and a lazy river for those who want to take it easy. It is just a few minutes from La Mer beach on foot.
You can try it out at the artificial surfing center if you have never surfed. And for times when you are tired and hungry, the park features a restaurant as well.
So slide and splash your way through the water at the closest fun park to La Mer.
Book now:
Hotels and resorts near La Mer beach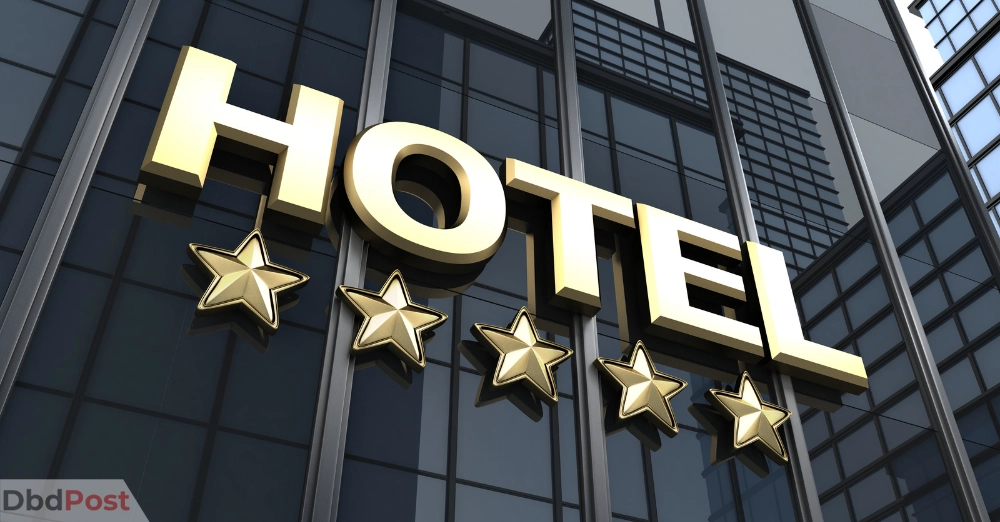 Dubai is a hub of luxury and relaxation. And near La Mer beach, there are some very friendly hotels and resorts that can ensure a comfortable stay.
We have listed the best hotels and resorts for you, from five-star hotels to more affordable ones. Check out all of them and choose a La Mer beach hotel that fits your budget and needs:
Nikki Beach Resort & Spa Dubai is a beautiful vacation spot offering an experience of premium luxury and elegant design. Located on a secluded island, the resort provides spectacular views of the Persian Gulf from its rooms.
Similarly, guest rooms are soundproof and come with a TV, AC, deep-soaking bathtub, and everything you would expect from a high-end hotel. The resort also features a spa for massages, facials, and body treatments. The on-site restaurant serves up some of the freshest seafood in Dubai.
What truly sets this resort apart is the exceptional service from the staff. It may be expensive, but it is guaranteed to exceed your expectations no matter what. All visitors will receive VIP treatment upon their arrival.
Make a reservation:Nikki Beach Resort & Spa Dubai
Rove La Mer Beach is a highly-rated hotel near the beautiful La Mer beach. It offers comfortable and luxurious rooms with amazing views of the Persian Gulf.
The hotel features an outdoor swimming pool, a modern fitness center, and numerous dining options for guests to choose from. Other services include a self-service laundromat, luggage storage rooms, free wi-fi, and free parking.
The rooms have beautiful terraces, equipped with bathrobes and all the toiletries you need. You can even play table tennis at Rove La Mer Beach.
Make a reservation:Rove La Mer Beach
The Hyatt Centric Jumeirah Dubai is a fantastic 5-star hotel just steps away from La Mer Dubai. Guests will love the hotel's modern amenities and excellent services, including safety deposit boxes in each room.
The hotel will start your morning with an à la carte breakfast before exploring all the city offers. Afterward, the hotel will help you unwind and relax in its spa or with some beverages at its bar. Car owners can take advantage of their free parking as well.
Apart from these, the hotel provides all the necessary services—free wifi, TV, air conditioning, room service, pool – you name it. And if you need to use the business area or currency exchange service, feel free to do so too.
Make a reservation:Hyatt Centric Jumeirah Dubai
The Courtyard Hotel is a great mid-range accommodation option for travelers to La Mer Dubai. Its contemporary exterior is just the start; inside, you will discover excellent amenities such as tea & coffee makers, bathrobes, and hairdryers in all rooms.
Furthermore, the hotel also has a fitness center and a gorgeous outdoor swimming pool overlooking the cityscape.
For breakfast, Courtyard guests are treated to buffets serving Continental, Asian and American cuisines. So take your pick from vegan or non-vegan options to set you up for the day.
Make a reservation:Courtyard by Marriott World Trade Centre
Located minutes from La Mer, the Al Khoory hotel is a budget-friendly accommodation. It gives you access to all necessary services for comfort without emptying your wallet.
All rooms have a flat-screen TV, mini-bar, tea maker, safety deposit box, and free Wi-Fi. The private bathrooms have toiletries and a hairdryer available for guests' use, and some suites have terraces.
Visitors will love the taste of this hotel's food. An American breakfast, à la carte cuisine, Halal breakfast – they have it all.
Likewise, the Spice restaurant provides all-day dining with a menu featuring various international dishes, while Deli Mood provides pastries and snacks.
The hotel also has a gym to keep your exercise regimen going. Plus, a sauna and steam room are also there if you just want to relax.
Make a reservation:
The high-rising Four Points hotel offers top-of-the-line luxury with an extensive range of services.
Everything you need for comfort, from premium bedding to room service, they have it all. They also provide valet parking, free Wi-Fi, a massage room, and currency exchange services.
Taking the hotel experience to a higher level is its rooftop pool on the 43rd floor. Or you can opt for breathtaking views of Jumeirah's coastline and cityscape from its terrace.
But it doesn't end there – guests can also visit a pub, the rooftop bar, and five restaurants offering Italian, Indian, and International cuisines. Pair that with the fitness center, and you will be able to eat the best food while still being in shape.
Make a reservation:Four Points by Sheraton
The Mandarin Oriental Jumeirah is every Instagrammer's dream hotel! Its spacious rooms are finely decorated with classic furnishings and modern amenities.
The hotel has five outdoor pools and loungers lined with beautiful palm trees. Moreover, there is direct beach access, a club room, spa, fitness center, ATM, and a business center on-site.
Speaking of food, you will wake up to a delicious buffet breakfast in a very atmospheric dining area. On top of that, you will savor dishes crafted by two Michelin-star Chef Paco Roncero.
Each of their Portuguese restaurant and the Japanese Warayaki-style steakhouse offers a tantalizing culinary experience. Simply put, the hotel takes great care of its guests, from decor to comfort.
Make a reservation:Mandarin Oriental Jumeirah
You will be impressed by La Ville Hotel from the moment you focus on it. The exterior is decorated in gold, white and brown. And once you step inside, you will be further amazed by the beautiful art decor and elegant wall paintings in the rooms.
With tantalizing marble countertops and bathtubs complete with walk-in showers, your stay there will be like none other. You will also dine on the finest dishes and unique cocktails at indoor and outdoor seating areas.
But their jaw-dropping highlight is found at the infinity pool. From there, you will see the magnificent Burj Khalifa stretching above the cityscape from sunrise to sunset.
Make a reservation:La Ville Hotel
Restaurants near La Mer beach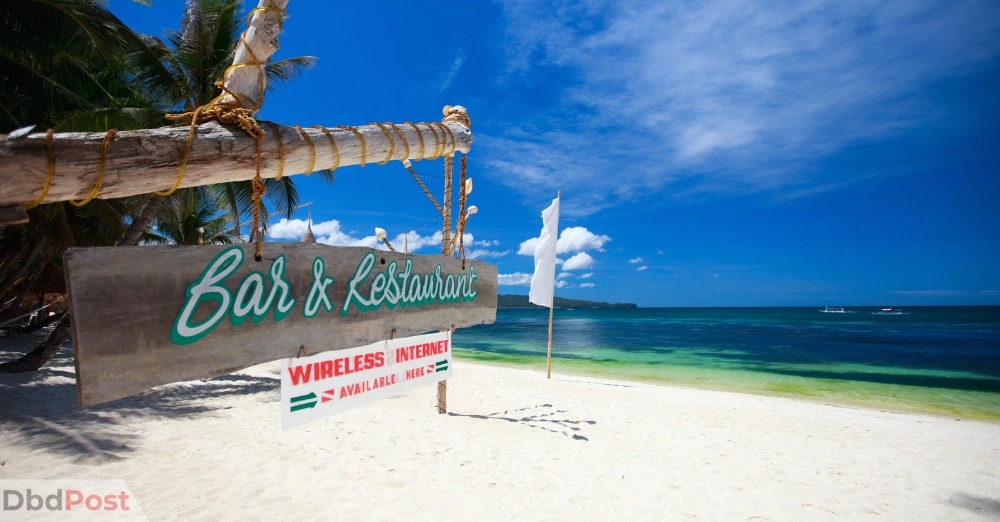 After a tiring day at the beach, we urge you to explore the nearby restaurants to satiate your appetite. Here are the best La Mer beach restaurants and cafes you should check out:
Argentina Grill La Mer in Dubai is more than just a restaurant – it is a piece of art! The atmosphere is unforgettable with its unique lighting and warm, inviting elements from South America.
As the name suggests, the foods are, of course, Argentina and Latin America-inspired. Diners can feast on succulent desserts, luscious salads, delightful appetizers, and main courses.
It's worth checking out! The place is inviting and cozy. But as the day ends, you cannot help but sense the changing mood as the evening progresses into a vibrant party atmosphere.
Reserve table: View the menu
As soon as you walk into Restaurant Verde, it's immediately apparent that this will be a different dining experience. You will instantly feel at ease with its calming atmosphere and hospitable staff.
The restaurant specializes in Mediterranean-inspired dishes that are fresh, flavorful, and artfully presented.
You can enjoy king crab salads, wagyu ribeye, and classic comfort foods like pizza, avocado, or fries. But the seafood and meat items inspire genuine admiration – every bite is as delicious as beautiful.
What would a perfect night be without dessert? At this restaurant, you can enjoy ice cream, crème brûlée, a fruit platter, and more to satisfy your sweet tooth.
This place will make everyone feel welcome, whether it's a candle-lit dinner with your partner or friends.
Reserve table: View the menu
If you want to enjoy some delicious Thai dishes, then Tong Thai is the perfect place. They have everything from curry to noodles and stir-fried options, so you're sure to find something that appeals to your taste.
The restaurant boasts a beautiful setting, and the food is cooked with love by experienced Thai staff. So if you want to try authentic Thai cuisine, this is the place.
Reserve table: View the menu
Mina Brasserie draws inspiration from renowned brasseries across the globe to provide a perfect meal to its guests.
They have a full a la carte menu available on the table from midday to the evening. This menu features some of the finest European dishes cooked with carefully chosen seafood.
The place is far from La Mer, but you won't regret it! Dozens of entrée options and delightful desserts like Chocolate Souffle, Tiramisu, Apple Tart, and Cheesecake are waiting for you to savor. All that is left for you to do is visit them.
Reserve table: View the menu
Hutong Dubai is a hidden gem in the city, serving Northern Chinese cuisine in an incredible ambiance. From the intricately detailed main dining hall to the outdoor terrace and mezzanine floor, you are in for an unforgettable experience.
With dishes made with chicken, duck, squid, oysters, lobster, and more, there's something for everyone. Their signature dishes include Sichuan-Style Lobster, mushrooms, and roasted duck with bao & soy dessert.
Lastly, the restaurant features a long list of wines and beverages. You can sit comfortably at one of the many indoor & terrace seats or the bar.
Hutong Dubai is a perfect spot for any occasion. You'll never be short of seating options, whether with a big group, with a partner, or alone.
Reserve table: View the menu
Cipriani Dubai DIFC is a place that exudes warmth and elegance, as seen in its exquisite interior.
Its rich mahogany walls are adorned with artwork, and the marble floors reflect the light exquisitely. Plus, enhancing the colors of these marble and walls are the leather chairs that create an inviting atmosphere for patrons.
As for their menu, you will find salads, pasta, lamb & chicken dishes, the freshest seafood, and so on. To finish off, you can choose from desserts from Sorbet, Tiramisu, Cheesecake, or a fruit plate.
Overall, Cipriani Dubai is a place anyone would love to visit for a dining experience in cozy surroundings.
Reserve table: View the menu
Rhain Steakhouse guarantees a top-notch dining experience that leaves an impression like no other. From the moment you walk in, you are embraced by the vibrant atmosphere and what feels like never-ending options for entertainment.
The restaurant's live music makes for a fun and festive mood, while the charcoal grill's open kitchen sets an inviting aroma in the air.
The food presentation is excellent, and the taste is even better. But if that wasn't enough, they also boast a wine room that offers a fantastic selection of wines and hand-selected cigars.
You don't want to miss this high-energy and bustling steakhouse!
Reserve table: View the menu
Shopping malls near La Mer beach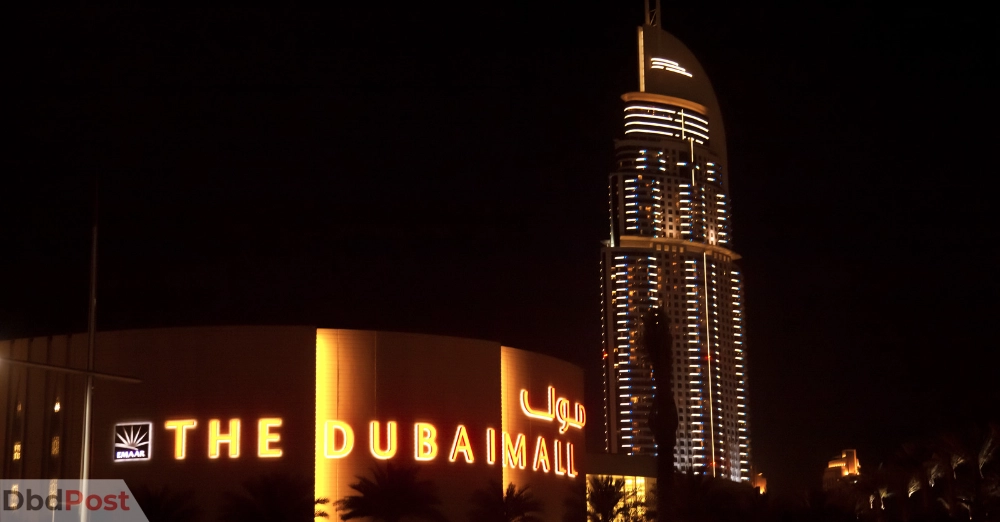 This beach is one of the most popular destinations for visitors to Dubai. Nearby, plenty of shopping malls are perfect for anyone looking to do a little shopping on holiday. These malls offer ample opportunities to purchase high-end designer clothing, shoes and accessories, and souvenirs.
1.

Mercato Shopping Mall

Location: Jumeirah Beach Rd, Jumeirah 1, Dubai

Map: Get directions

Mercato Shopping Mall is an incredible destination for all your shopping, dining, and movie needs. The mall has everything from fashionable clothing stores to shops selling electronics, flowers, gifts, and souvenirs!

For added convenience, there is an Emirates NBD ATM and an on-site exchange center.

Along with the tremendous retail spaces, cafes serving fast food, desserts, and coffee await you at Mercato. Why not take yourself out for a movie at VOX Cinema in this mall if that's not enough, in this mall.
2.

Gate Avenue at DIFC Mall

Location: Sheikh Zayed Rd, Trade Centre, DIFC, Dubai

Map: Get directions

At Gate Avenue, you can find over 300 outlets offering fashion and lifestyle products from global brands and regional designers.

But that's not all – you can also have your pick of 15 gourmet kitchens where you can enjoy a variety of international cuisines. There are also some exciting rotating food kiosks on-site. The choices here are sure to make any shopaholic satisfied.
3.

Dubai Mall

Location: Financial Center Street, Along Sheikh Zayed Road, Next to Burj Khalifa

Map: Get directions

Dubai Mall is the largest shopping mall in the UAE. It is also one of Dubai's most popular tourist attractions due to its incredible activities and experiences.

From luxury fashion brands to international eateries, that mall is so big that you can spend days exploring it. Its fun attractions include the indoor ice rink, cinema, aquarium, and even an underwater zoo!

Overall, Dubai mall is the best mall you can explore, with every traditional & modern item for sale under one roof.
Flight deals to La Mer beach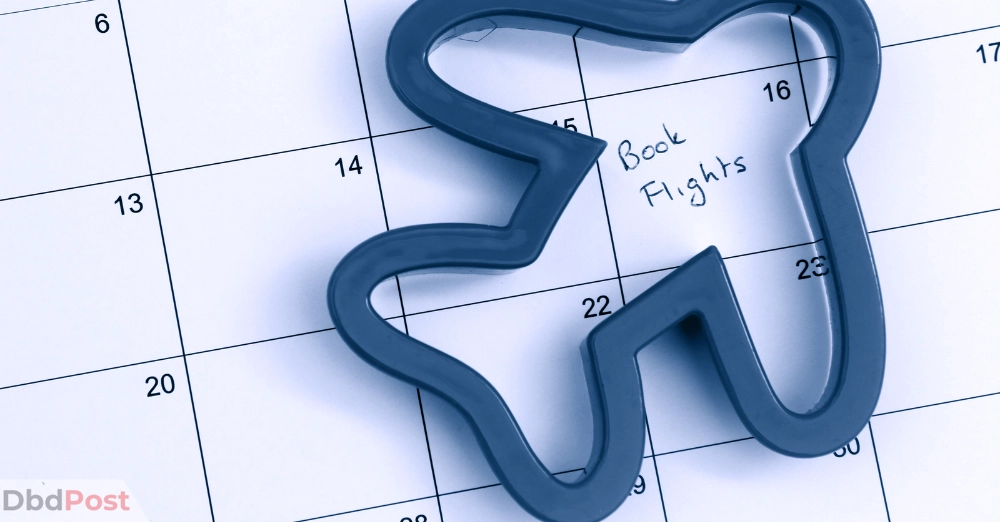 Air ticket costs to Dubai can often soar, especially when tickets are more expensive than ever. So knowing where you can find cheap tickets will save you thousands!
There are dozens of great flight aggregators and ticket comparison websites. They are easy to use and grant excellent help, but some are better than others. Here are our favorites:
Overall best flight finder
Excellence in customer support
High search results volume
In-depth search filters
One of the most expansive international flights search
Good at displaying tickets of less popular airlines
High relevancy of results
Praiseworthy customer support
Shows the cheapest daily flight on a calendar
Search function provides quick results
La Mer beach travel tips
To ensure a safer and more enjoyable experience in La Mer beach, please keep these things in mind: [2] UK Government, "Travel Guide, https://www.gov.uk/foreign-travel-advice/united-arab-emirates/local-laws-and-customs"
Take appropriate beach clothes and a change of street clothes.
Bring enough sunscreen and reapply often.
Wear a hat and sunglasses to protect your eyes from the sun.
Drink plenty of water to stay hydrated.
Pack out any trash you bring with you and respect other beachgoers.
Leave your valuables at your hotel.
Best time to visit La Mer beach
Visiting La Mer beach in the evening provides the opportunity to enjoy the golden hues of the sunset. It's a truly mesmerizing experience that no one should miss out on.
Speaking of the best season, winter is the best time to visit the beach. At that time, the weather is pleasant for all water activities. It is neither too hot nor cold, so you won't have to worry about getting sunburnt.
How to save money in La Mer beach?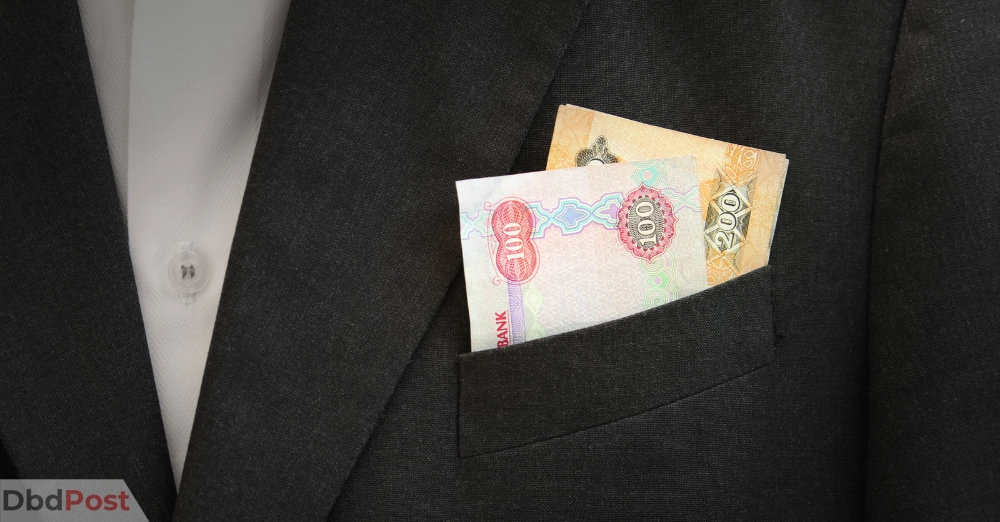 You can save the most by booking cheap flights and hotel rooms. These costs can amount to thousands, and you can save hundreds of dollars by making the right choices.
Compare flight ticket prices
To find the cheapest flights, compare airfares on the following websites:
Book affordable hotels
These are the best affordable hotels in Dubai that offer comfortable accommodation without cutting corners:
How to reach La Mer beach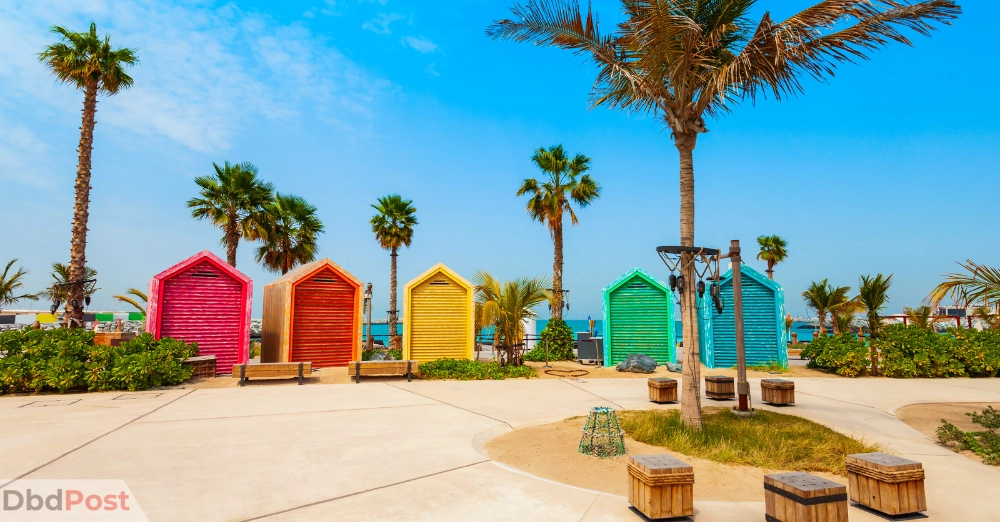 By bus
La Mer beach is located in Jumeirah-1. Wherever you are in Dubai, you have to get on a bus that goes to this location. There are two bus stations near La Mer Dubai:
By car
Taxis are running everywhere around Dubai at all times. You can ask them to take you to La Mer and pay the fare. Or, you can rent a car on your own.
Visitors can rent affordable sedans as well as fast sports cars in Dubai.
Rent a car: Rentalcars
By metro
To reach La Mer by metro, you must get off at one of these two stations:
To reach these stations, you must ride on the Red Line metro. But once you get off, you will need to get on a bus or car to get closer to La Mer.
La Mer beach map
Related Stories
---
FAQs
Is there an entrance fee in La Mer?
No, there is no entrance fee in La Mer Dubai. It is an entirely free public beach.
How do you get to La Mer?
You can get to La Mer via bus or car. The metro is further away and still requires another transport option to reach La Mer.
Can you bring food to La Mer?
Yes, you can get your food to La Mer. There are no rules against it, but clean up afterward, and don't leave trash behind. 
Is there Wifi at La Mer beach?
Yes, there is Wi-Fi at La Mer beach. Free Wi-Fi is available at the entire La Mer beach area. 
Final thoughts
La Mer beach is the ideal spot for a longed-for breakaway in Dubai. Surrounded by spectacular sunsets, visitors can enjoy various activities for every age group. From swimming and relaxing on the shore to spending time at the nearby water theme park, there's something to suit everyone.
If it's an action-packed vacation or chilled-out day you seek, La Mer beach is your go-to destination and a must on your bucket list! With all this in mind and our guide to help you, make La Mer beach your chosen spot when visiting Dubai.