Mariana Beach in Dubai is one of the most beautiful beaches. With stunning views of the city skyline at night, Marina Beach has something for everyone. Also, it's a fantastic place to visit and a perfect vacation destination.
The beach in Marina, Dubai, offers many things you can do. From the observatory of the Burj Khalifa to thrilling desert bashing, you can create great memories. In addition, treat your taste buds with themed and popular restaurants.
From our personal experience and research on the beach, we have gathered all the information in this Dbd guide. Also, a handful of genuine reviews helped us to select the best hotels, restaurants, and activities.
Quick info about Marina beach
Let's look into some brief info about the beach.
The beach is open 24 hours, seven days a week.
This public beach is open to everyone with free entry.
10 to 15 minutes away from Dubai's grand malls like Dubai Marina and Marinascape.
Iconic landmarks like Burj Khalifa and The Palm Jumeriah are easily accessible from the marina beach.
Choose from thrilling activities like parasailing, underwater zoo, scuba diving, and more.
Crystal water and golden sand with amazing Dubai Skyline views.
Numerous food stalls and restaurants to treat your family and friends.
Nearby taxi stands, tram stations, and metro stations for easy and comfortable travelling.
Best of Marina Beach
Best things to do in Marina beach
Best hotels near Marina beach
Best attractions near Marina beach
Things to do in Dubai Marina beach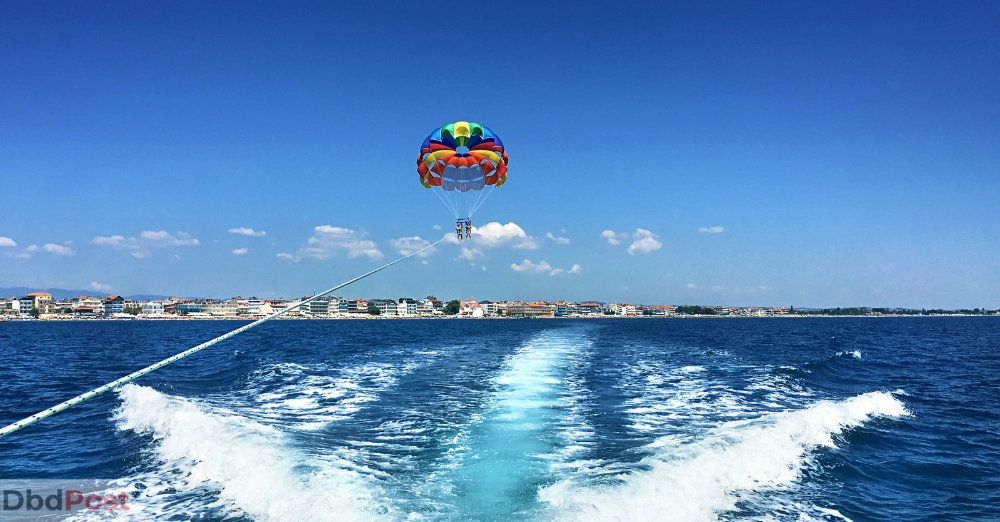 There are lots of fun things to do at Marina beach. You can stand above the water on the boardwalk and take selfies with the spectacular sunset in the background. Or, if you're feeling adventurous, try your hand at windsurfing or swimming. Also, choose from visiting a waterpark, dinner cruise, or jet skiing.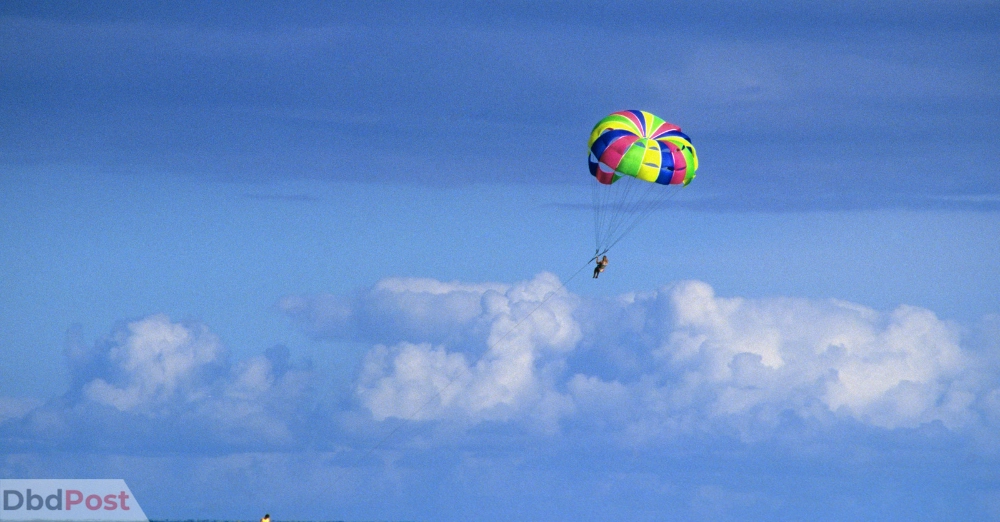 Going parasailing will be such an excellent experience. Climb aboard a fancy boat and get ready: fly up in the air for 8 to 10 minutes and see the city of Dubai from above. You'll have all the gear you need, and the crew will play music to make your journey more memorable.
From so high up, you can see amazing views of Dubai Marina and Palm Jumeriah, things you wouldn't notice from the ground. If you feel brave enough, sign up for this unique parasailing experience.
Book now: Parasailing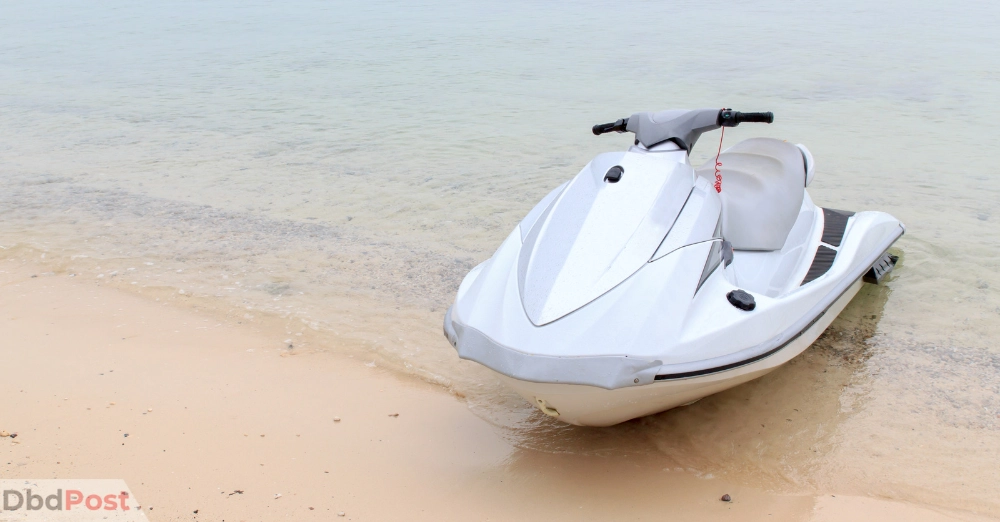 Unleash your adventurous side with a jet ski tour of Dubai! This trip takes one hour, and there are multiple times to choose from in the morning. This makes it easy for even the busiest traveller. A certified guide is included to ensure you receive a safe, lively, and informative journey.
Packing a camera is a must-have to capture incredible photos along the way. Don't worry about needing safety equipment. The crew team will provide gloves if needed, and everyone will get a water bottle. Start planning your adventure today.
Book now: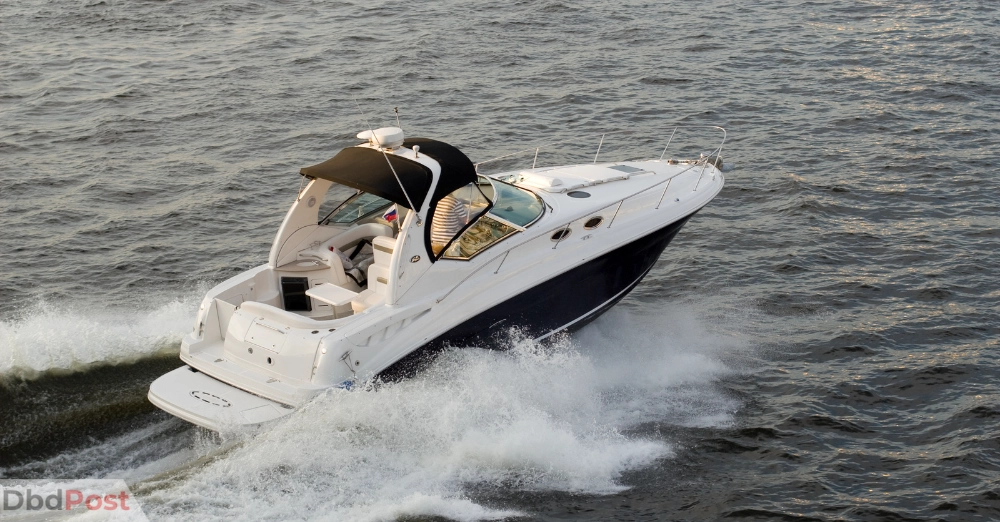 Marina beach is the perfect place to get a thrilling speedboat experience! You can take a 90-minute tour that will give you an amazing rush while checking out iconic sights such as Dubai Eye and Palm Jumeirah. Plus, the tour team will provide you with a professional life jacket, as your safety is the highest priority.
Similarly, you get complimentarily chilled bottles and a chance to click amazing photos. So, join them at Marina beach for an exciting daytime sightseeing tour on a fast and fun speedboat.
Book now: Dubai speedboat tour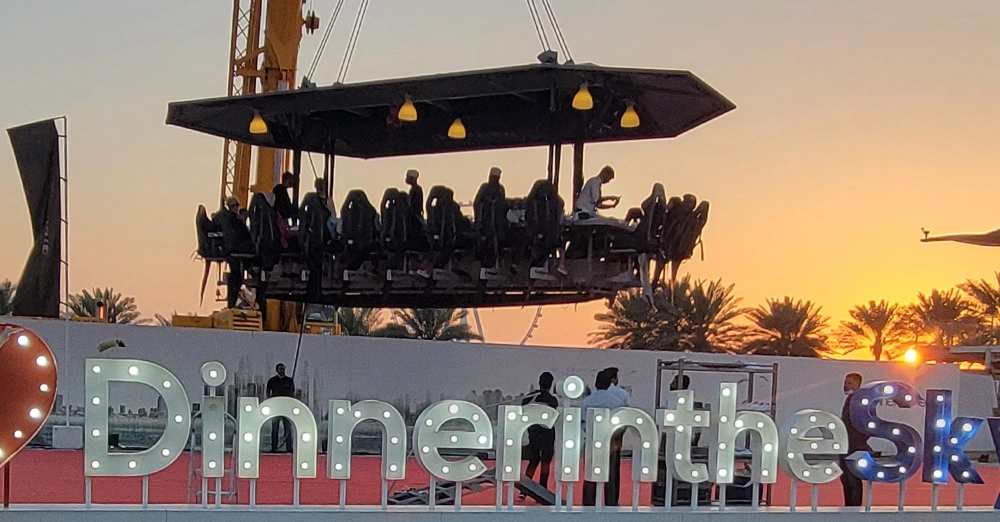 Dinner in the sky in Maina beach Dubai is beyond extraordinary. You get a 3-course meal with a starter, main course, and dessert, and it's served while floating 50 meters above the ground. As one of Forbes Magazine's top ten most unusual restaurants, you'll experience something unique.
They pick and drop off from your location, making it an easy-to-book experience. Plus, if your plans change, you can cancel up to 24 hours in advance for a full refund. For those looking for a truly unforgettable dining experience, dinner in the sky should be top of the list.
Book now: Dinner In the sky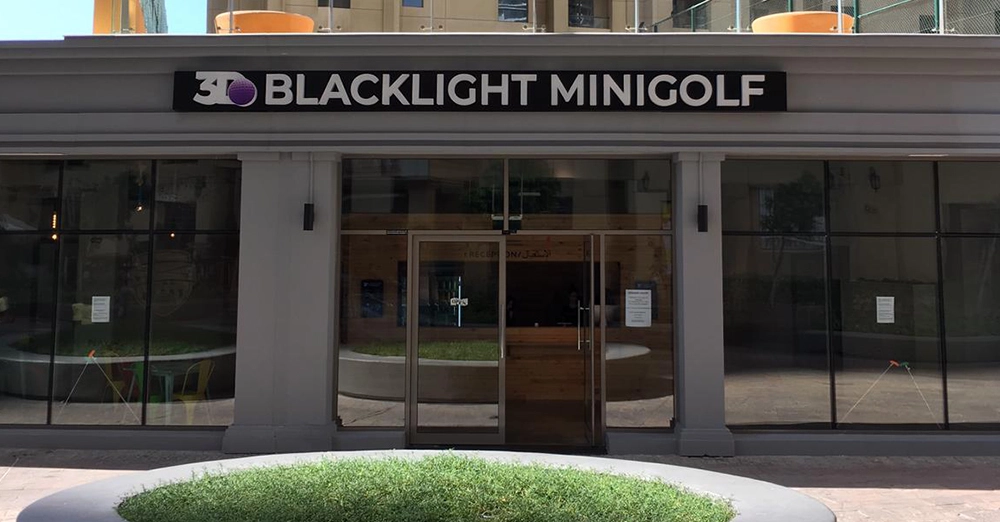 Go to Bahar Plaza Level to play the most innovative minigolf game ever. Put on your 3D glasses and grab a glow-light putter. Then, you can play through 18 colorful holes spread across three amazing theme rooms.
Each room has beautiful images of the desert, intergalactic, and underwater scenes that you can explore with your golf ball. Plus, it's all inside an air-conditioned room at the world's largest blacklight panorama, hand painted by the world's best 3D artists.
Book now: 3D minigolf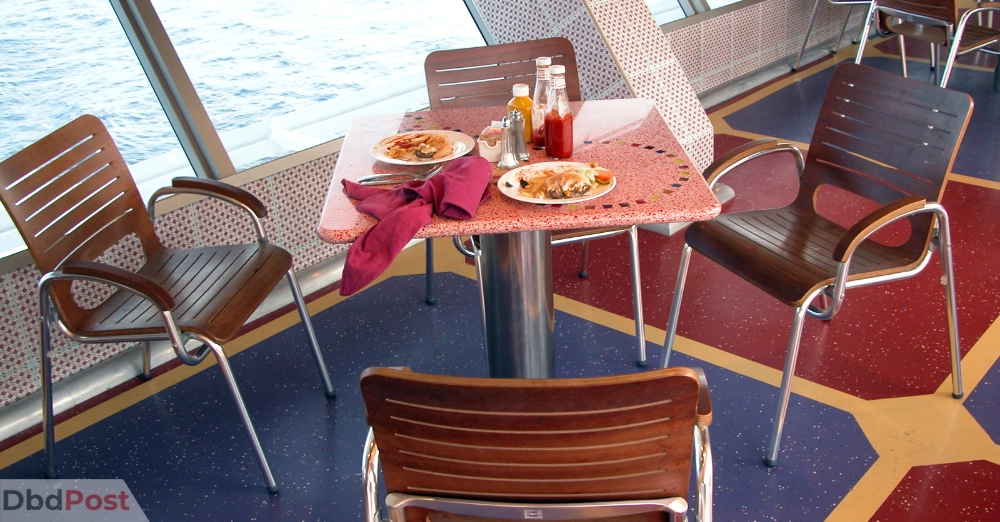 Get ready for a fun and unique way to see some of the city's best sights. This high-class floating restaurant will take you around the spectacular Dubai Marina and show you amazing views. Enjoy a two-hour dinner cruise that includes a ride in a huge glass-enclosed boat.
On board, you can listen to romantic music and indulge in amazing food from the menu courtesy of Raddison Blu. Plus, there's an awesome bar offering fun entertainment. And don't forget their delicious buffet meal: salads, main courses, soups, and desserts.
Book now: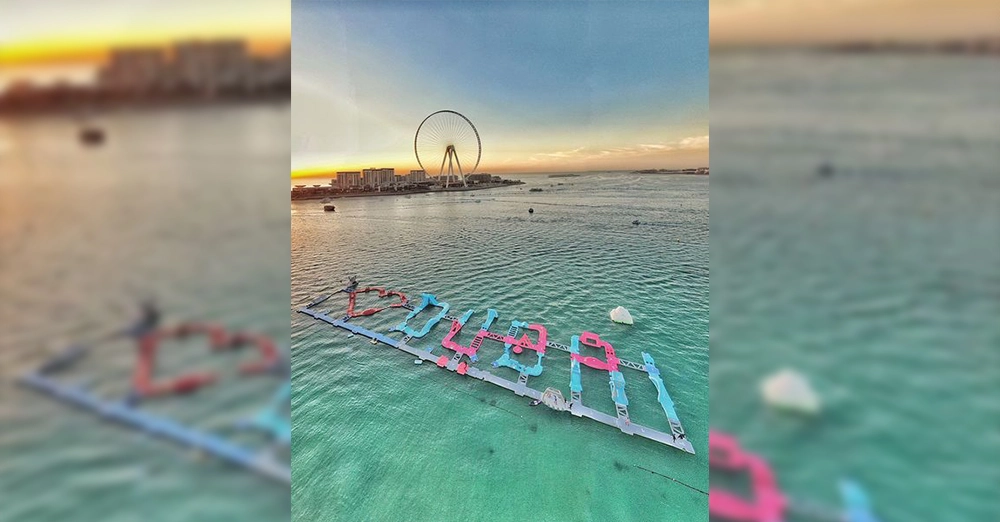 You don't have to worry about wasting time with the all-day pass ticket. Play as much as you want without worrying while professional lifeguards watch the fantastic water park to ensure everyone is always safe.
Book now: Aquafun waterpark
Near the beach, you should visit the world's largest inflatable water park. Open seven days a week, adults and children can enjoy bouncing on huge inflatable structures. Choose from water slides, climbing up walls and ladders, and more.
Top attractions near Marina beach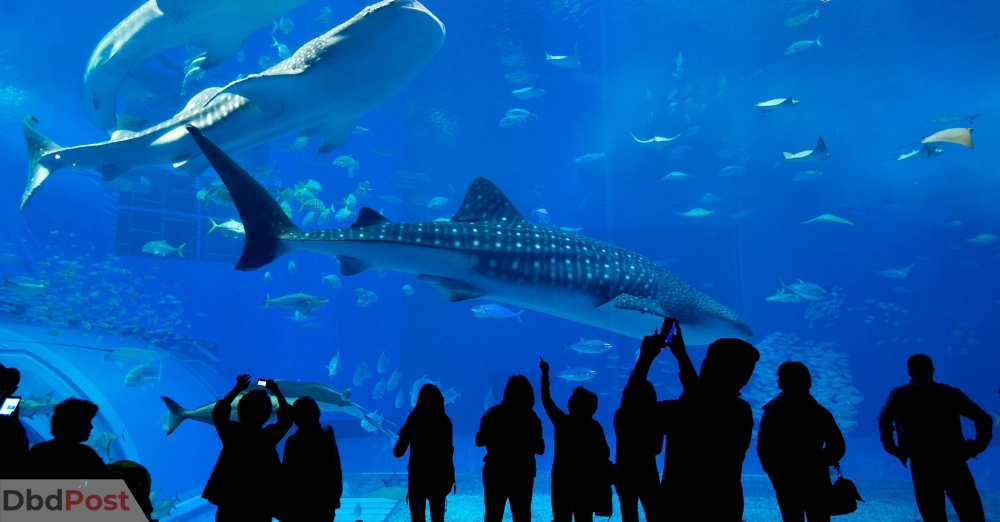 Visiting Marina Beach in Dubai is a fun opportunity to explore the area. There are lots of attractions nearby that you can visit while you're there. Choose from Burj Khalifa to Aquavnture park to enjoy your vacation.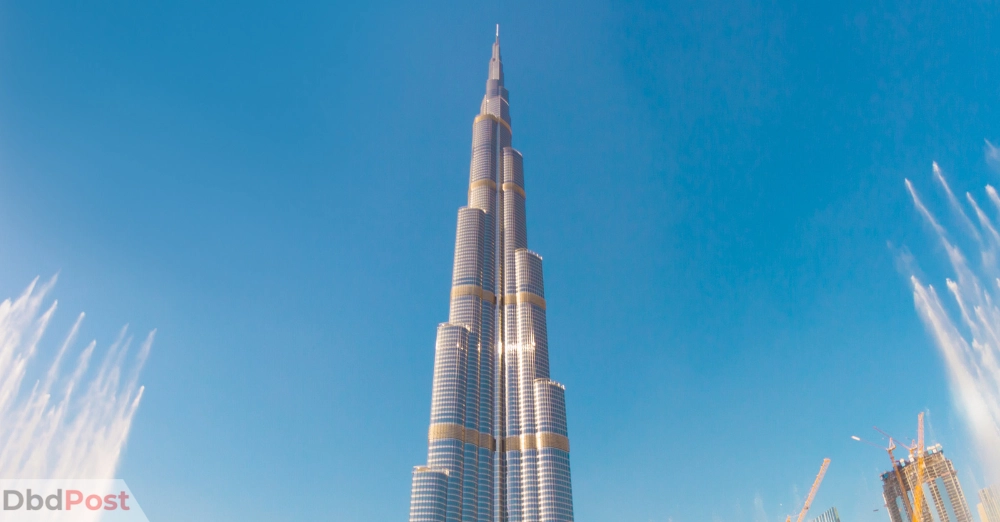 Get ready for an extraordinary adventure at Dubai's beautiful Burj Khalifa tower. The tower is 828 meters with 200 stories. The tallest observation deck is on the tower's 124th, 125th, and 148th floors, with an excellent 360° view of the city. You can look through powerful telescopes or hop on a virtual reality ride. [1]CNN, "Burj Khalifa, https://edition.cnn.com/travel/article/burj-khalifa-dubai-guide/index.html"
And if you want more adventures, there are aquariums where you can meet sand tiger sharks. Also, don't miss the biggest dancing fountain from up high. Enjoy Wi-Fi at a high point and then end your journey by seeing downtown Dubai from a bird's eye view.
Book now: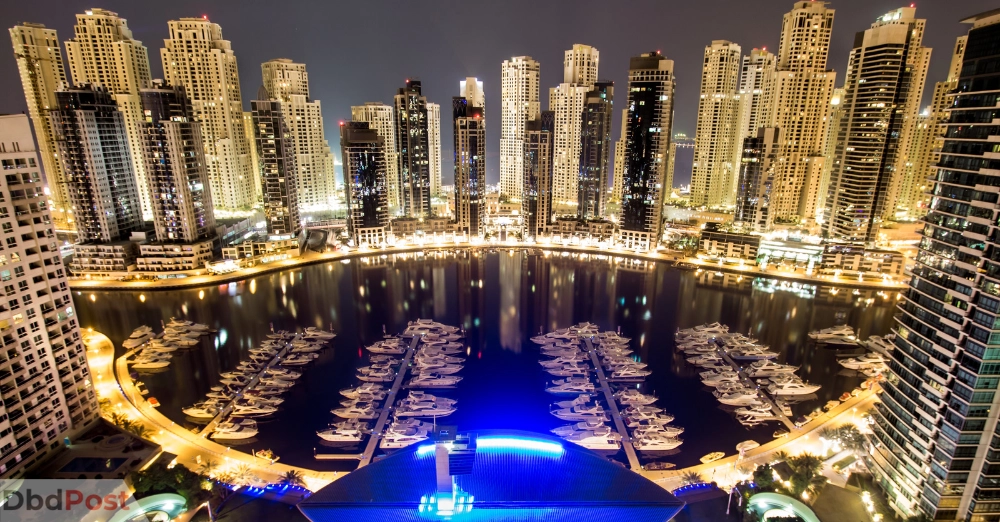 Dubai Marina is the perfect place for a day filled with fun and adventure. Take a speedboat, yacht, or helicopter ride and get panoramic views of Jumeirah Beach and the Palm from above. Have breakfast or maybe even a barbecue with your family and friends aboard the boat.
And when you get hungry later, enjoy an amazing buffet of international dishes, so you don't have to miss out on any yummy food. Likewise, don't forget to take advantage of all the live music, Wi-Fi, and other available entertainment. If you're up for an exciting experience, plan your next trip to Dubai Marina today.
Book now: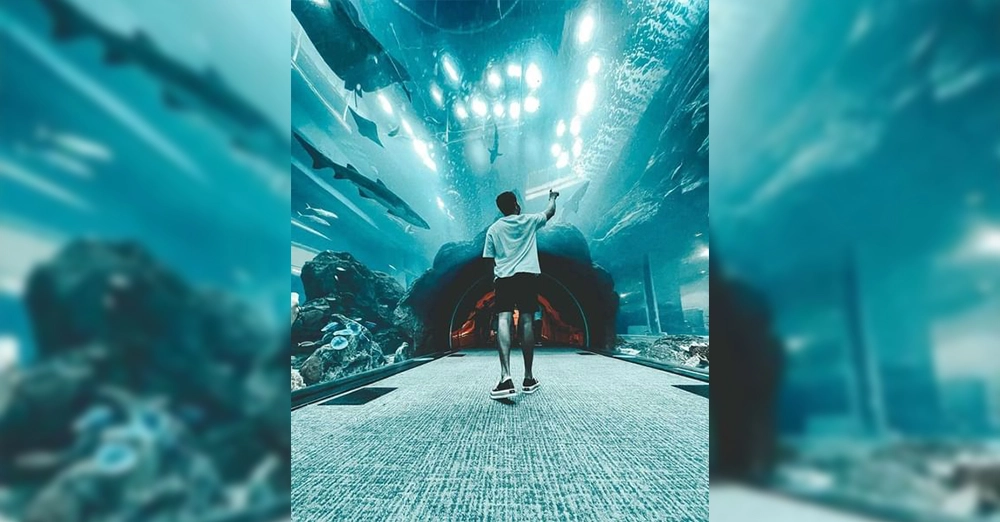 Dubai Marina aquarium and the underwater zoo are the perfect places to explore underwater creatures. It's one of the biggest indoor aquariums, with a ten million-liter tank and a glass tunnel full of fish. You'll see all kinds of aquatic species, over 485, from small fish to huge sharks.
There is more than 33,000 marine life, including some rare species like King crocodiles and Sand tiger sharks. You can also explore three special ecological zones: the Rainforest area, the Rocky Shore zone, and the Living Ocean. Check it out for an unforgettable undersea experience.
Book now: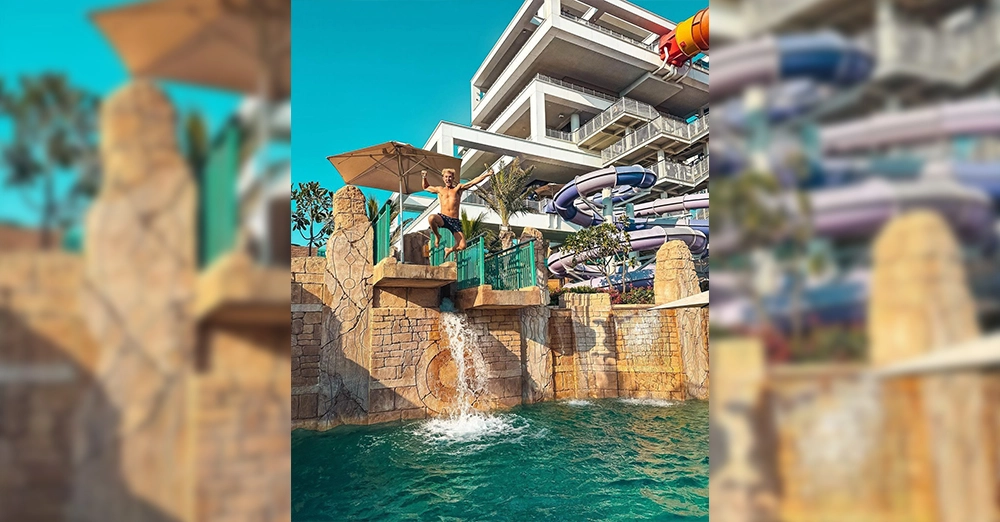 Visiting Dubai Aquaventure park is perfect for thrill-seekers. There are many awesome activities, like hurtling down a super steep slide, racing through an Aquaconda tunnel, and a giant leap of faith.
You can relax on the private beach or play in the kid's water playground when you're finished. For a real adventure, you can interact with dolphins for over an hour after safety instructions! Hotel pickup and drop-off are included, making it easy to go and have your fun day in Aquapark.
Book now: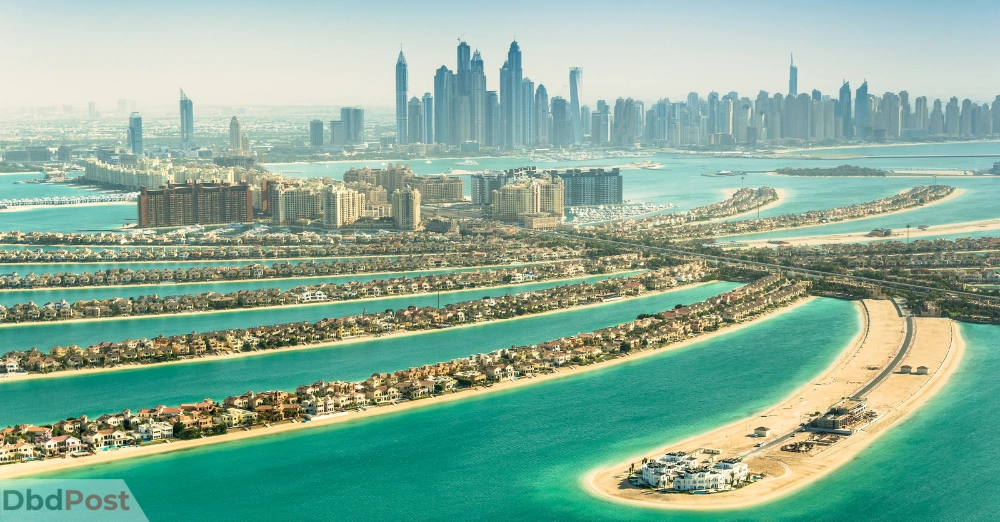 Ready for an adventure? Head to Palm Tower and see why it's one of the must-see attractions in The Palm. Standing 240 meters high, you can get a 360-degree view of JBR beach.
Take the elevator up to level 52 and enjoy a tasty breakfast while learning all about the history of Palm. With this offer, you don't have to wait in long lines, so your trip will be stress-free. Remember that re-entry is unavailable once you leave the premises, so be careful.
Book now: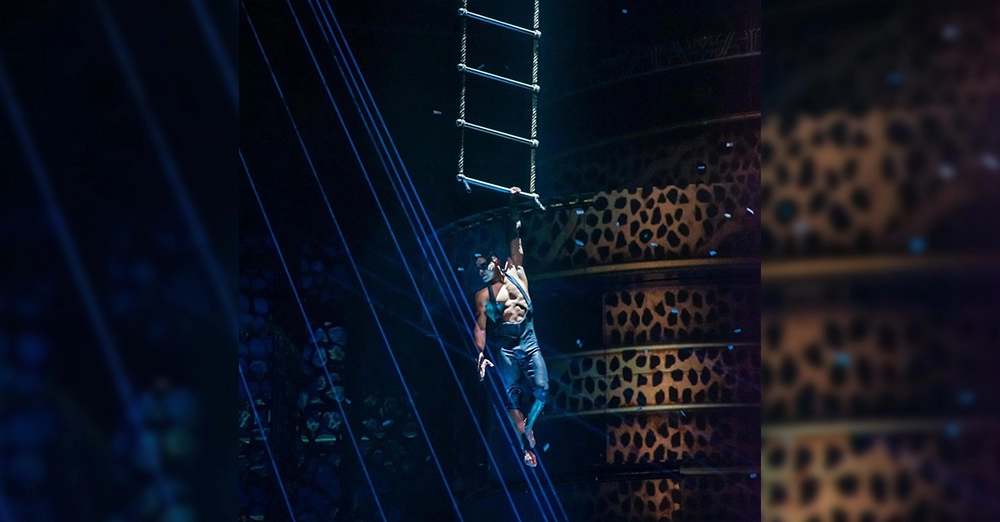 La Perle by Dragone is like no other show in Dubai, Marina beach. What makes it so unique? You get to see fantastic acrobatics and all kinds of extraordinary performers all underwater. It's an underwater theater with artists flying and diving right before your eyes.
There's a cast of 65 artists, and the theater only has 14 rows so you can get close to the action. Plus, there's lounge access where you can eat snacks and drink while watching the show. Don't miss out on this one-of-a-kind experience!
Book now: La Perle by Dragone entry ticket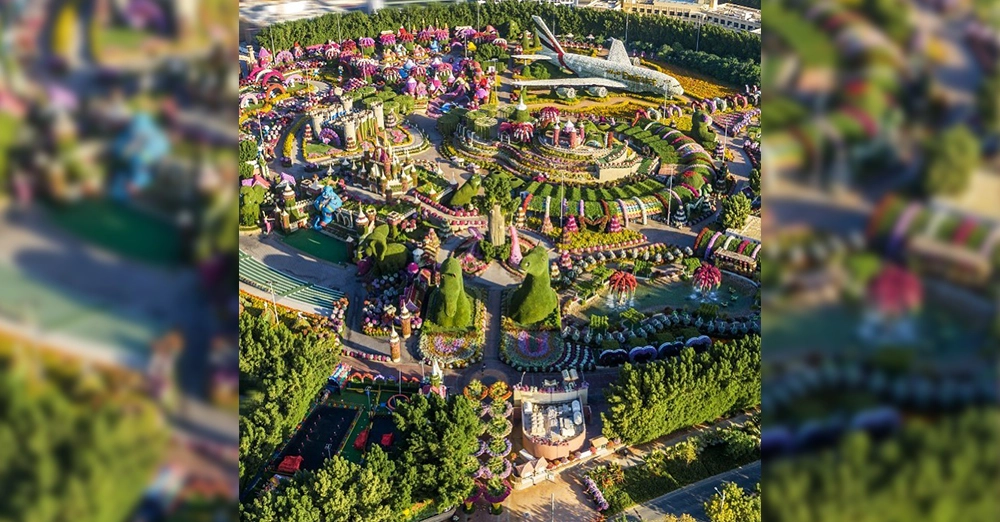 A trip to the Miracle Garden near Marina beach is awesome. It's four hours of fun and exploring the world's biggest flower garden, filled with 50 million colorful blooms. You can see a life-size double-decker Emirates A380 airbus covered in 500,000 plants.
There's a special Disney garden with all your favorite cartoon characters and pals. You can also check out the sunflower field, lake park, Smurfs village, floral clock, and more. After all that sightseeing you can enjoy some music and dance in the streets for a perfect ending to your day.
Book now:
Going to the incredible Dubai Desert Conservation Reserve is fun. On a Red Desert safari, you can dune-bashing in a cool Land Cruiser like nothing you've ever seen. Sandboarding is another fun way to explore the desert. And if you want the whole experience, riding a camel around the desert while taking in the incredible sights is awesome.
Then, when you're ready for dinner, you can sit down to eat some Falafel or Shawarma. You can also get henna tattoos, smoke shisha, and watch belly dancing. You could also wear traditional Arab clothes for an extra special touch. To top it all off, take an hour-long hot air balloon ride and take home a picture of yourself with a falcon.
Book now:
Hotels and resorts near Marina beach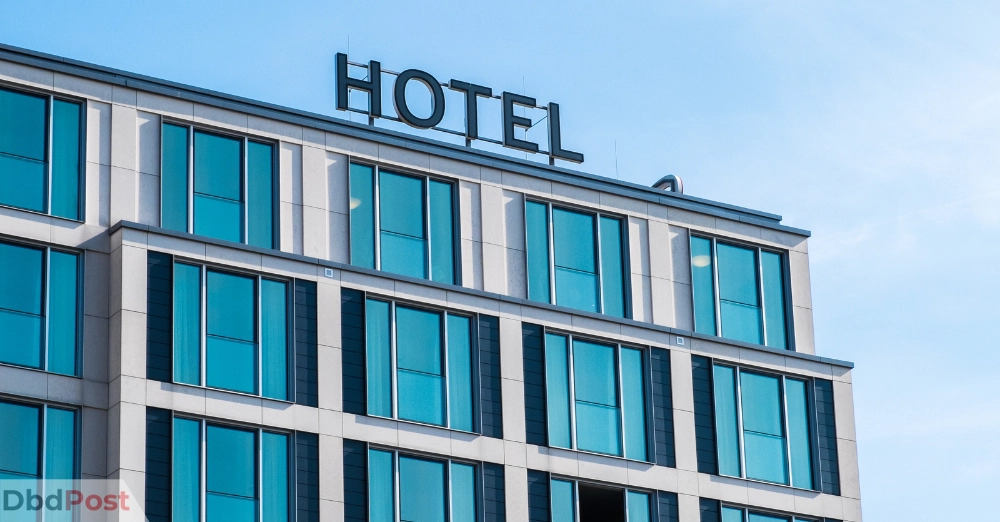 The beach is beautiful, and there are many luxurious hotels and Marina beach resort nearby. You can get a great view of the crystal clear water from one of the balconies of any Marina beach hotel.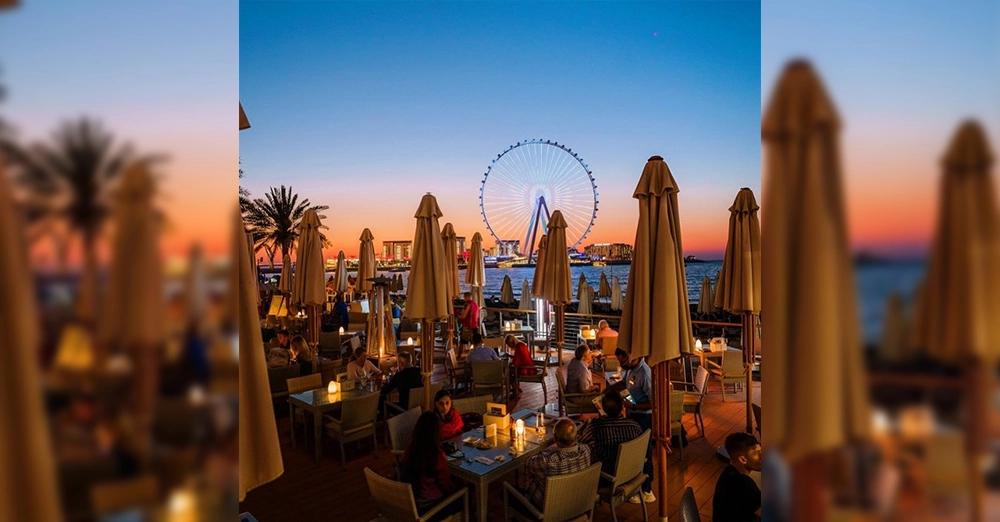 Get ready for a luxurious stay at Hilton Dubai the Walk. With one minute walk, you'll get access to a private beach and lots of cool cafés and shopping spots. If you're visiting with your family, the 2-3-4 bedroom suites are perfect and have amazing views of the world's biggest Ferris Wheel.
You can also find lots of tasty options when it comes to eating too. Take some time to enjoy the delicious Mango Tree Thai Bistro for vibrant flavors. And if that doesn't float your boat, there's also an outdoor swimming pool and a fully equipped gym.
Book now: Hilton Dubai the Walk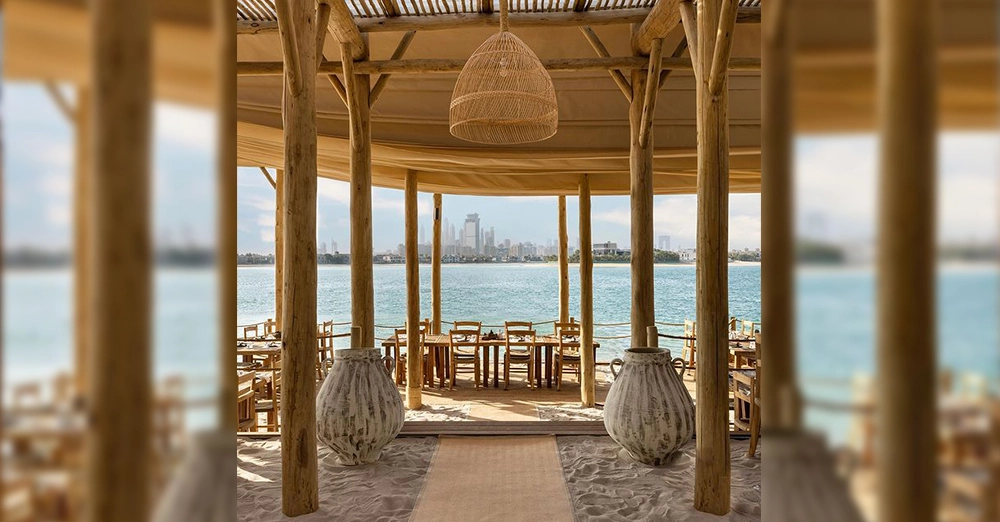 Make your vacation memorable by staying at the luxurious Sofitel Dubai Jumeirah. The rooms and suites are large and come equipped with contemporary furniture, private balconies, TVs, cutting-edge Bose sound systems, and mini-bars.
The hotel restaurant offers an international buffet, so you can snack whenever you get hungry. And if that's not enough to tempt you, the hotel also has a lovely outdoor pool and an infinity pool where guests can relax. If convenience is important to you, the hotel offers free valet parking and Wi-Fi, so you're never too far away from what's happening online.
Book now: Sofitel Dubai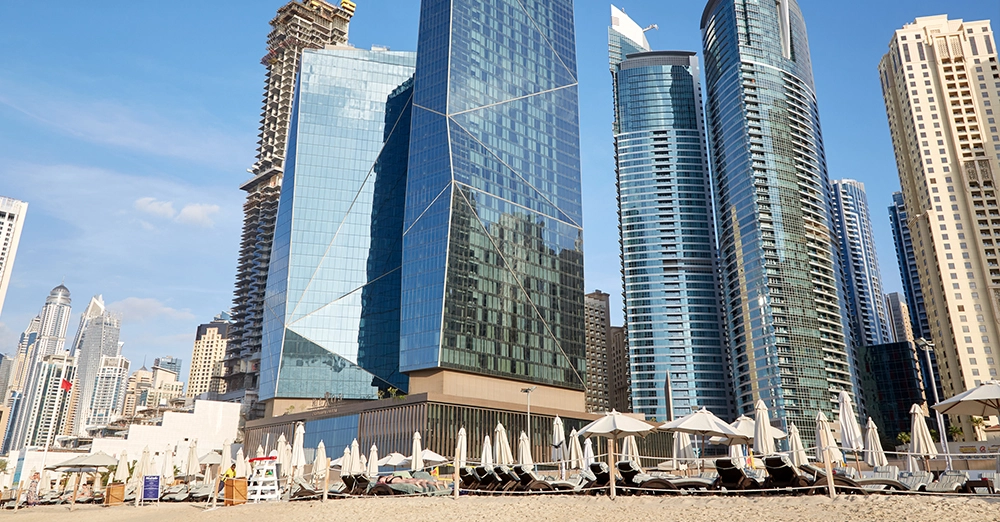 At Sonder at JBR, you can have free WiFi, parking, and non-smoking rooms to make everyone's stay as comfortable as possible. Also, the apartments have fully equipped kitchens so that you can cook all your meals during your stay.
Not to mention a comfy seating area with a sofa, TV, and washing machine for your laundry needs. In addition, there's an outdoor pool and fitness center for fun in the sun.
Book now: Sonder at JBR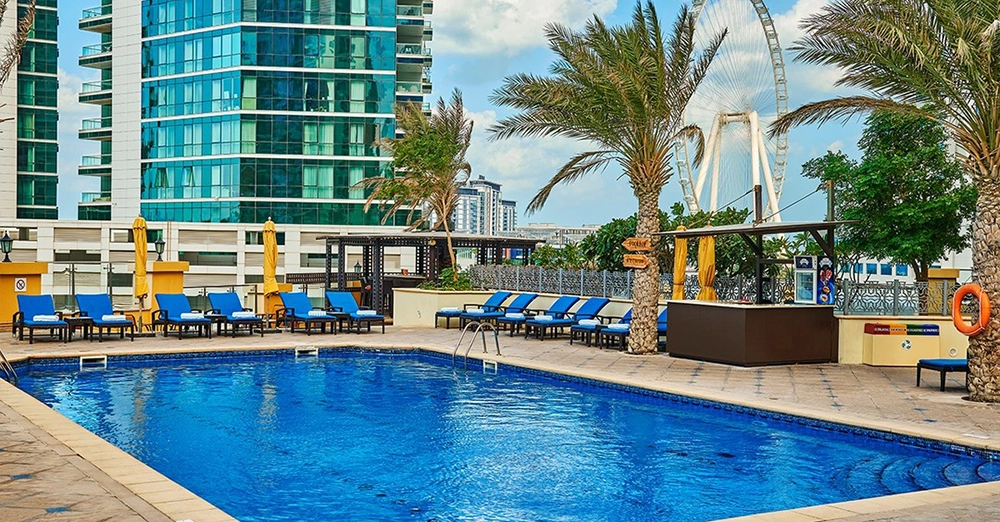 Ramada Hotel is the perfect place to stay when you visit Marina beach. With its great location, you can enjoy a beautiful view of the Arabian Gulf. Plus, there are lots of fun activities for families to do together.
You can relax in your air-conditioned hotel room with a satellite LED TV and coffee-making facilities. You can order international dishes from the restaurant or your room 24/7. Your bathroom will come stocked with everything you need to feel pampered.
Book now: Ramada Hotel and Suites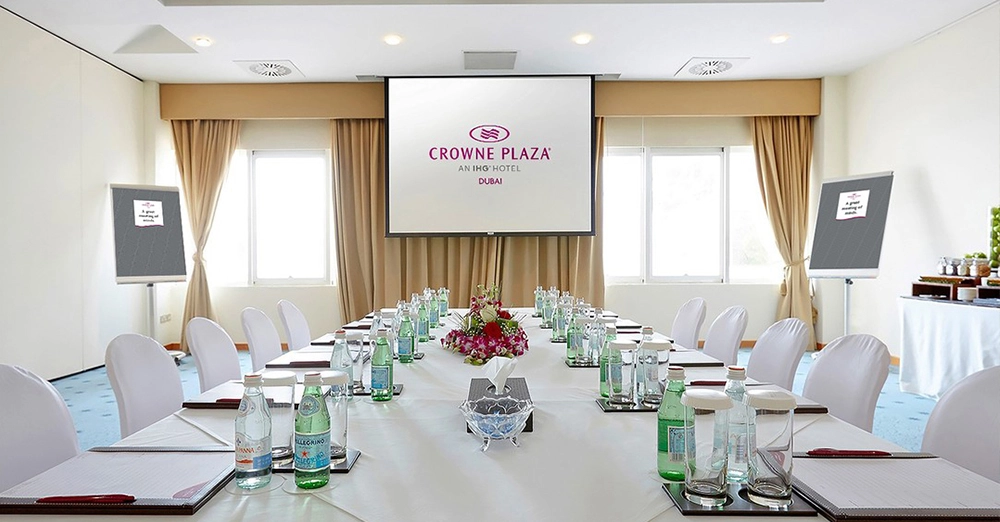 The Crowne Plaza Dubai Marina is an excellent place to stay, with five different eateries, so you can explore new cuisine every day. The rooms also feature air conditioning, a flat-screen TV, and even a fridge if you get peckish.
They have a delicious breakfast buffet and all the American favorites. And when you want to go outside, there's an amazing pool and fitness center. They also offer a 24-hour front desk in case you need any help. But the best part is the stunning views of the Marina from your room.
Book now: Crowne Plaza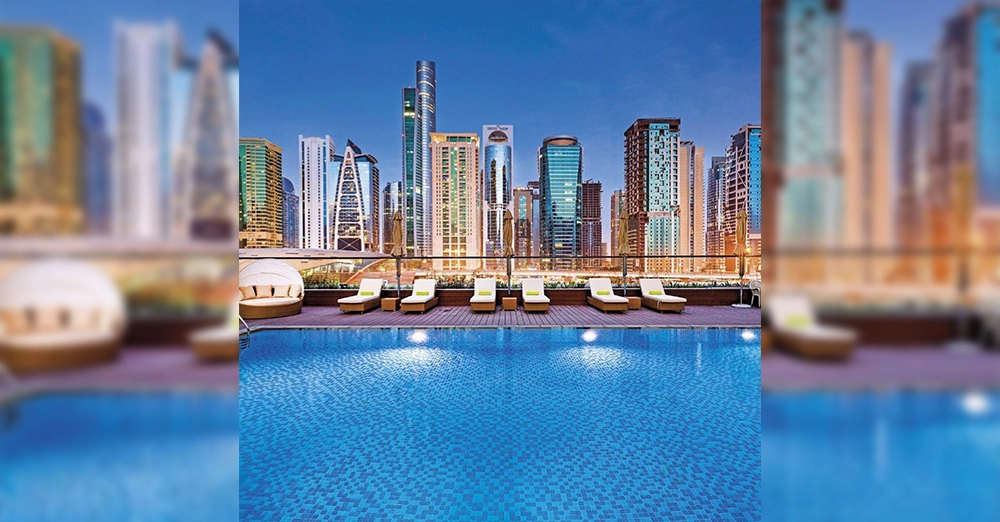 Millennium Place Dubai Marina offers family rooms with air conditioning, a safety deposit box, and a private bathroom. Likewise, you get amazing views from your balcony with an early morning buffet breakfast.
In addition to a complimentary breakfast buffet, this hotel offers free parking, fitness and wellness facilities, an outdoor swimming pool, and around-the-clock front desk service. Other convenient amenities include room service and onsite currency exchange.
Book now: Millennium Place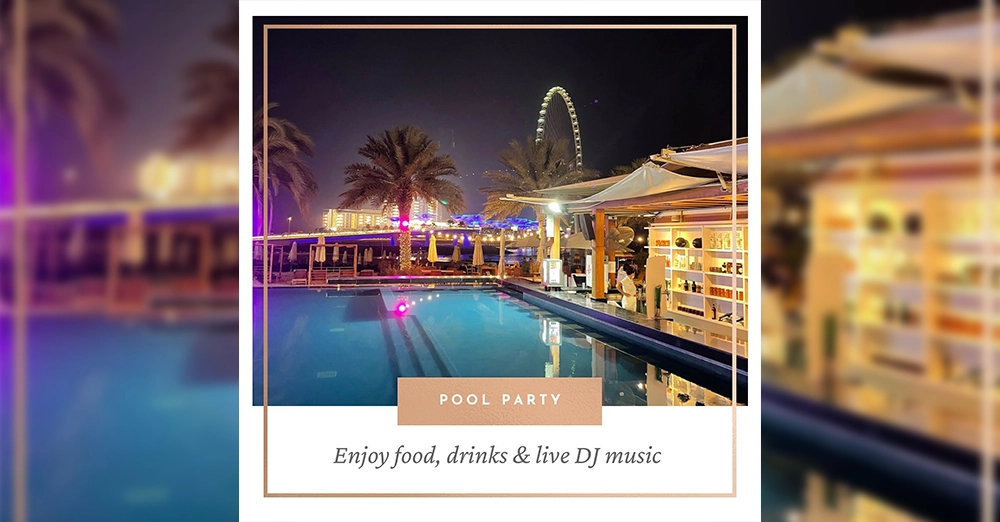 DoubleTree by Hilton Dubai Jumeirah Beach is steps away from The Beach Mall. When you arrive, they'll give you a warm DoubleTree chocolate chip cookie as a welcome. This all-suite hotel offers private access to the beach, a private pool, private balconies, and even a separate living room.
You can have an international breakfast buffet in the "Gastro Kitchen" or have a light lunch or cool drink in their pool bar. Plus, it's easy to get there, a 5-minute walk from JBR 2 Tram stop and 10 minutes away from Ibn Battuta Mall. There are also many things to do, like a 24-hour fitness center with a sauna, steam room, and hot tub.
Book now: DoubleTree by Hilton Dubai
Those seeking a lovely place to stay near Marina beach will find the Radisson Blu Residence perfectly accommodating. All rooms have balconies and panoramic views, designed by acclaimed Italian designer Matteo Nunziati. Whether traveling solo or with loved ones, this is an ideal spot for a relaxing vacation.
There's no need to leave the hotel for anything. The apartments come with fully-equipped kitchens and private laundry services. In addition, wellness facilities and a delicious daily breakfast are served at Zaroob, the Lebanese restaurant.
Book now: Radisson Blu Residence
The Wyndham Dubai hotel offers breathtaking views of the Arabian sea and Dubai Marina. The 493 rooms are all air-conditioned with flat-screen TVs, minibars, desks, safety deposit boxes, and coffee-making facilities.
The hotel offers a variety of food and drinks. The Blacksmith offers smoked meats, while Alloro Ristorante Italian restaurant serves breakfasts, lunches, and dinners. Relaxing can be fun; they have a spa, sauna, steam room, gym, and an outdoor swimming pool.
To escape the heat, dive into the Chillz pool and enjoy a refreshing beverage from their poolside bar. If you need to go somewhere else, they also offer complimentary shuttle service to nearby beaches, malls, metro stations, and attractions.
Book now: Wyndham Dubai Marina
LUX The Bluewater Island Suite is the perfect place to have a relaxing vacation! It's complete with beachfront accommodations and a restaurant. You can also stay in your one-bedroom apartment with two bathrooms and a flat-screen TV.
If that wasn't enough, there's also an outdoor playground, terrace, balcony, outdoor swimming pool, garden, and free Wi-Fi. Plus, if you're feeling energetic, a fitness center is nearby. Better yet, you can even park for free.
Book now: LUX- The Bluewater island suite
Restaurants near Marina beach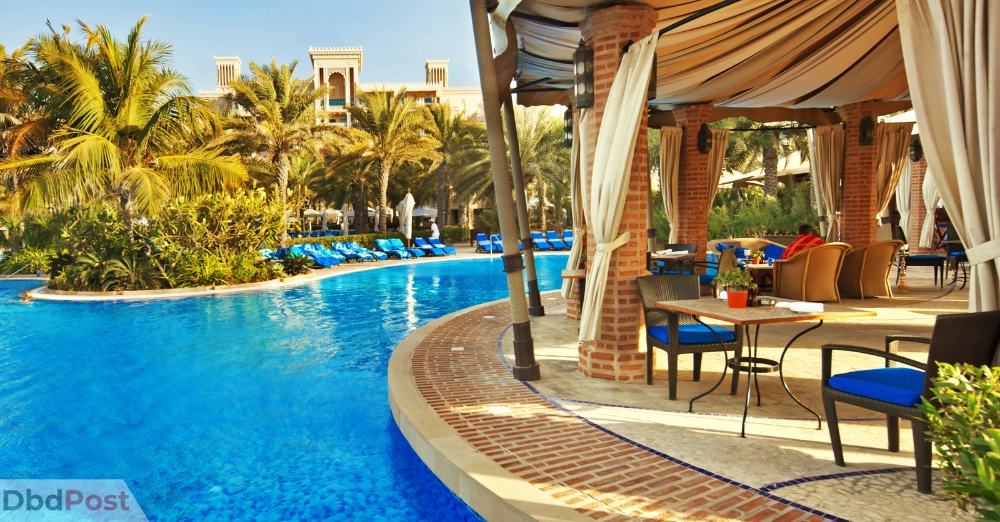 Eating at restaurants near Marina Beach Dubai is always so much fun! The food they serve at these places is delicious, and the beach views are amazing. With so many restaurants to choose from, there's something for everyone.
Visiting the Grand Grill & White Lounge is an amazing experience. This award-winning South African Steak House has been serving tourists since 2006 and offers a sophisticated yet relaxed atmosphere. You can enjoy delicious homemade South African dishes, international beef selections, and some of the most delicate cocktails.
Plus, from 4 PM to 9:30 PM, there are awesome Happy Hour specials you're sure to love. So don't forget to check out this amazing steak house when you're in Marina beach.
Book now: The Grand Grill & White Lounge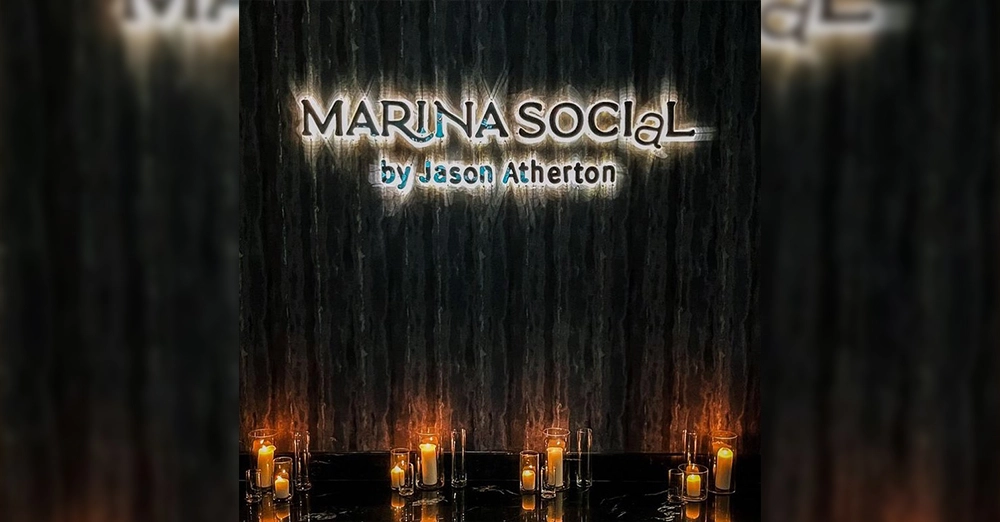 Marina Social by Jason Atherton is fabulous. If you want to enjoy an amazing evening with breathtaking views, this is the place for you. This chic and casual spot offers an unparalleled experience, combining culinary creativity with social conversation and comfort.
It offers a combination of culinary creations, social conversations, and comfort. You can explore the exquisite dishes every Wednesday and get into a two-hour drinking spree. It's something that you don't want to miss.
Book now: Marina Social Dubai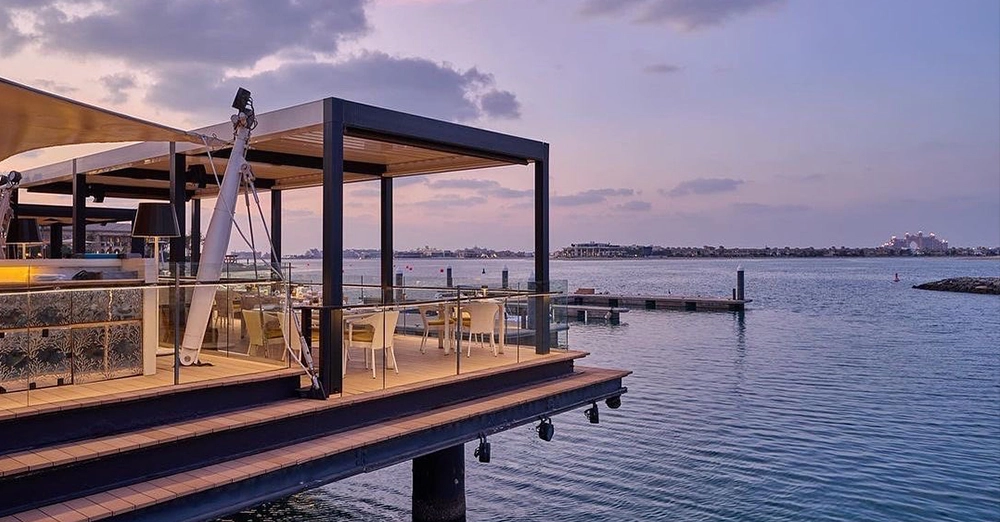 Yannick Alléno's 101 Dining Lounge and Marina is a fantastic place for dinner in Dubai. Here you can enjoy delicious, Michelin-quality dishes inspired by the Mediterranean. Plus, there are lots of fun things to do.
If you want to relax, there are cozy indoor seating areas where you can chill out. Or, if you'd like fresh air and stunning skyline views, check out the outdoor seaside seating. And if you're feeling adventurous and have a boat, you can get there by the water. The 101 Dining Lounge and Marina offers something special for everyone who visits.
Book now: 101 Dining Lounge & Marina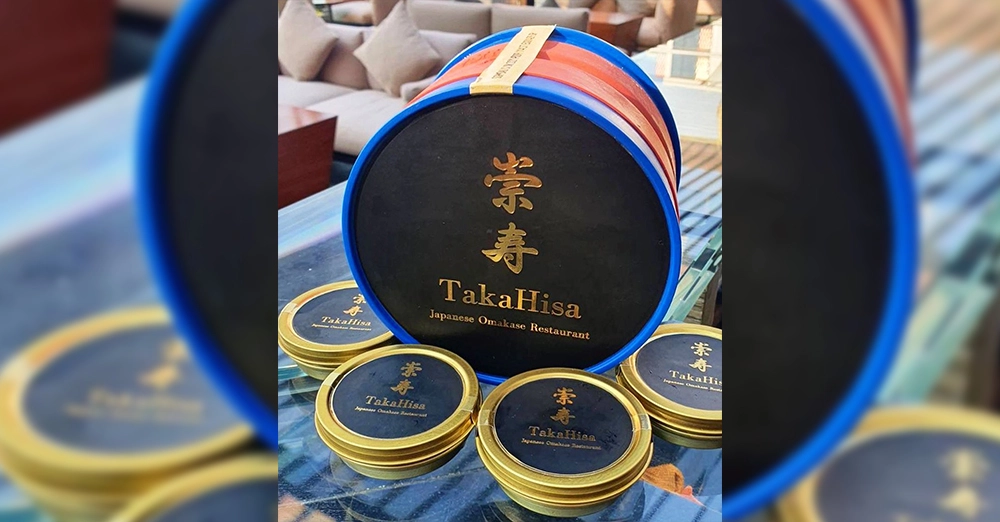 At TakaHisa restaurant in Dubai, you can experience the best Japanese cuisine transformed into a luxurious dining experience. Master Sushi Chef Takashi Namekata and Wagyu Master Chef Hisao Ueda have crafted a culinary masterpiece with the finest ingredients.
Signature dishes like the special Omakase course set this place apart. Serving only the highest quality ingredients like the finest seafood from Toyosu Market and "A5 Kobe beef", you're sure to have an amazing dining experience.
Book now: TakaHisa Restaurant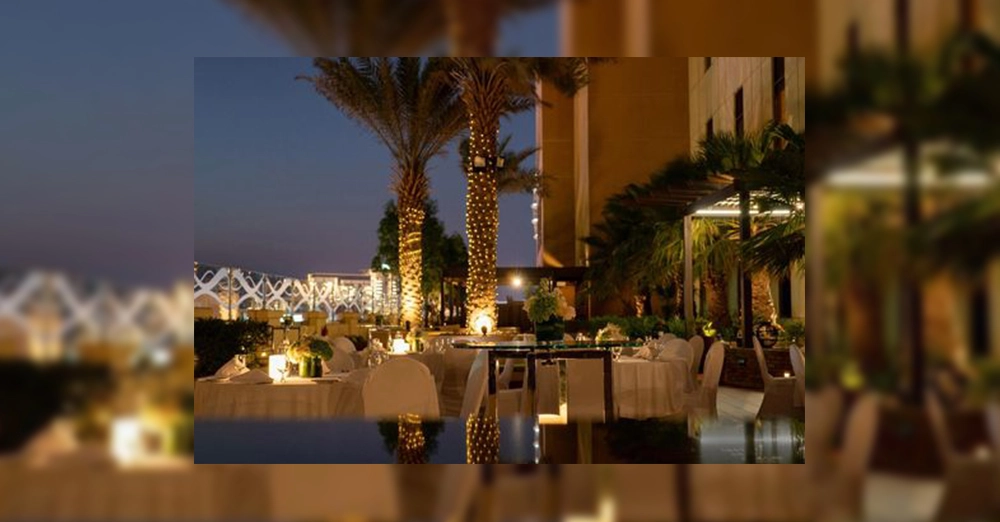 Horizon Restaurant is a nice place to eat! It's near Dubai Marina beach, so you can enjoy the sea view while you're there. The restaurant has buffets for breakfast, lunch, and dinner, which is awesome.
Plus, the decor inside is contemporary with accents of the sea, as 'Amwaj' means waves in Arabic. In addition, there's an outdoor terrace if you want to eat outdoors! The Horizon Restaurant is a great spot for anyone who wants to relax after a long day.
Book now: Horizon Restaurant
7.

Bombay Bungalow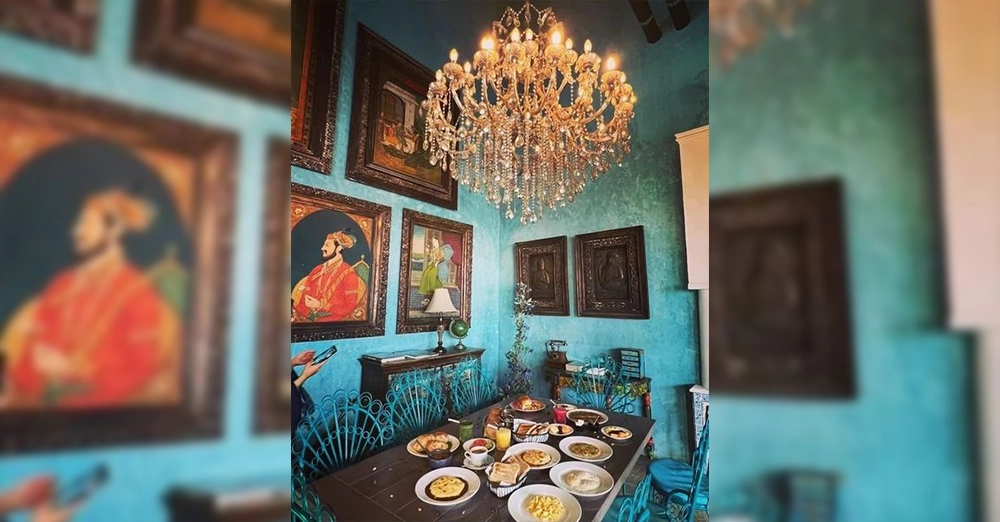 The Bombay Bungalow in the Marina gazes upon its guests with a unique and inviting ambiance. This homegrown brand is known for its excellent quality and modern Indian food served throughout Dubai.
Their menu includes delicious breakfast dishes, flavorful biryani, kebabs, and creative chef specials. This restaurant is trendy in Dubai because it has many great choices.
Map: Get directions
7.

Ricky's restaurant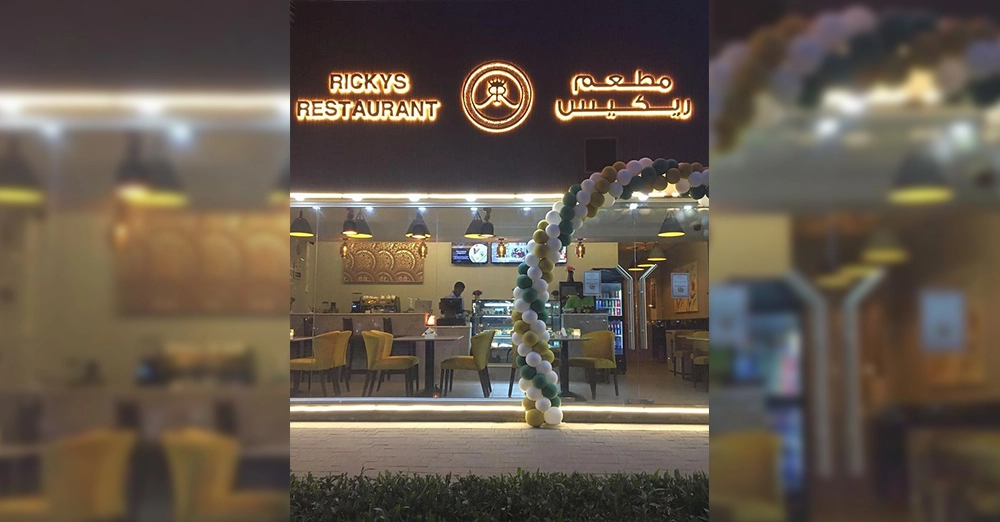 Ricky's Restaurant is the perfect spot for you and your family to enjoy a delicious meal. They use the highest quality ingredients for all dishes, with secret recipes you won't find anywhere else.
The menu features fine international, European, and Indian cuisines, with over 100 dishes daily to ensure something for everyone. They also have a special Children's menu with smaller portions, special treats, and an array of healthy juices and drinks.
Map: Get directions
8.

The MAINE Oyster Bar & Grill

The MAINE is an excellent restaurant opened in 2014 by Pine Tree State Trading Company. It's Dubai's first homegrown New England Seaside Brasserie and can seat large groups, and it is the perfect spot for special occasions.

The restaurant looks like an old-world steakhouse. They've been crowned the 'Best Newcomer' by What's ON Magazine 2016, 'Best Seafood' by BBC Good Food, and 'Best Restaurant Bar' by TimeOut.[2]The MAINE, … Continue reading

Map: Get directions
Shopping malls near Marina beach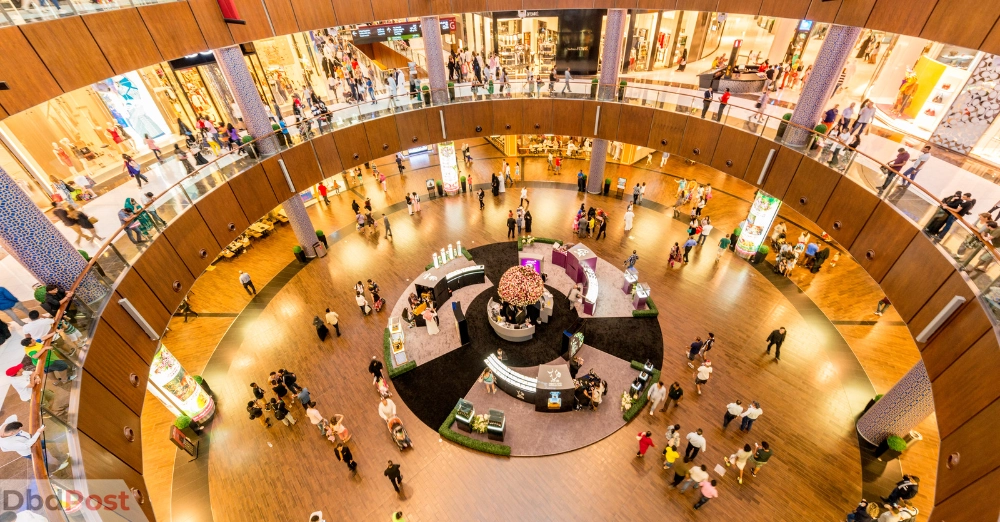 A trip to Marina beach would not be complete without visiting one of the shopping malls nearby. Whether you're in the mood for looking at clothes, trying out food from different restaurants, or even playing some games, these shopping malls have it all in store for you. They are beautiful and modern places with lots of interesting things to do.
1.

Dubai Marina mall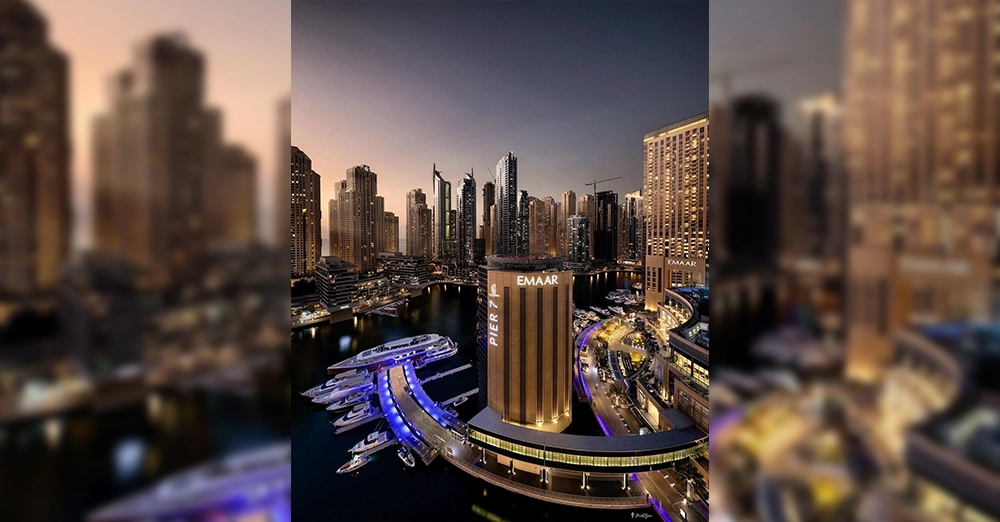 Dubai Marina mall is a great place to go shopping. The mall has many stores, including famous brands like Adidas, ADL, American Vintage, and high-street fashion brands. There are also 21 different restaurants in the mall, like KFC and Bateel. You can explore their grand real estate, over 39,000 sq. feet. [3]Dubai Marina Mall, "About Us, "https://www.dubaimarinamall.com/about/#:~:text=About%20the%20Mall,Dining%20Options"
The mall also features a wide range of dining options, with a food court and several restaurants and cafes. In addition to shopping and dining, Dubai Marina Mall offers a range of entertainment options, including Reel Cinemas and a children's play area. Furthermore, you are always connected to your close ones with free WIFI and power bank services.
Overall, Dubai Marina Mall is a popular destination for those looking for a fun and enjoyable day in Dubai. Whether you're looking to shop, dine, or enjoy the sights and sounds of the city, Dubai Marina Mall is a great place to visit.
Map: Get directions
2.

About the mall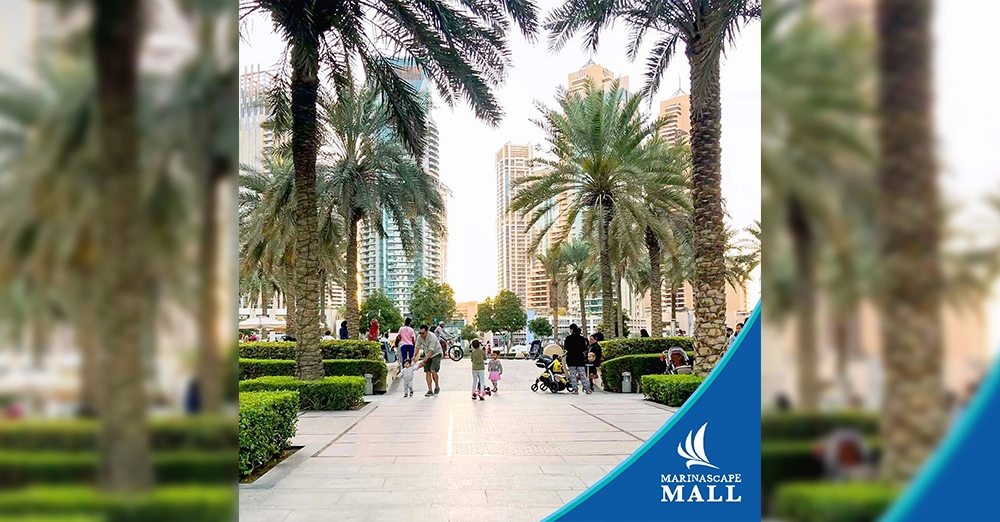 Marinscape mall in Dubai is a cool place for shopping. It's an awesome experience because it's inspired by the chic French Riviera and has many fantastic things to do. In addition to great shopping, there are plenty of places to eat and enjoy entertainment, massage, facials, and beauty treatments for everyone.
The Palmon group manages the mall, and there are over 200 car parks with a modern parking management system. They ensure that everyone has enough space, so you don't need to worry about anything. Have fun at Marinscape mall.[4]Marinscape Mall, "Facilities, "https://www.marina-scape.com/leasing#:~:text=Over%20200%20dedicated,alfresco%20dining%20terraces."
Map: Get directions
3.

Ibn Battuta mall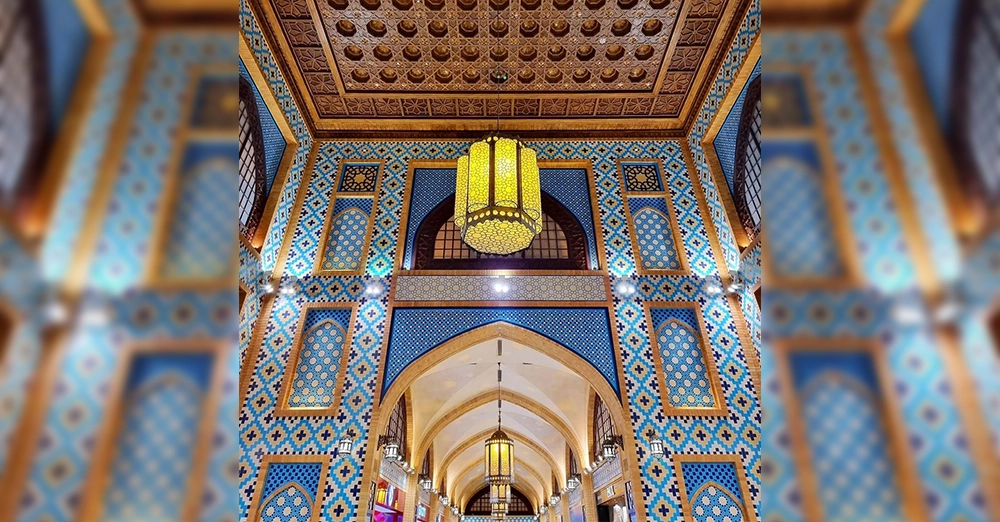 Ibn Battuta Mall is the world's largest themed shopping mall, named after an Arabian explorer. It attracts 20 million visitors annually in its 7 million sq. ft area. Inside this amazing mall, you can find six zones: China Court, India Court, Persia Court, Egypt Court, Tunisia court, and Andalusia court.[5]Ibn Battuta Mall, "About the mall, https://www.ibnbattutamall.com/en/retail/ibn-battuta-mall#:~:text=The%20world%E2%80%99s%20largest,the%20Daily%20Jackpot."
Plus, there's a 16-screen cinema and a huge dining complex, all under one roof! Don't worry about parking either because there's plenty of space – up to 7,000 vehicles in their multi-story car park.
Map: Get directions
4.

Nakheel Mall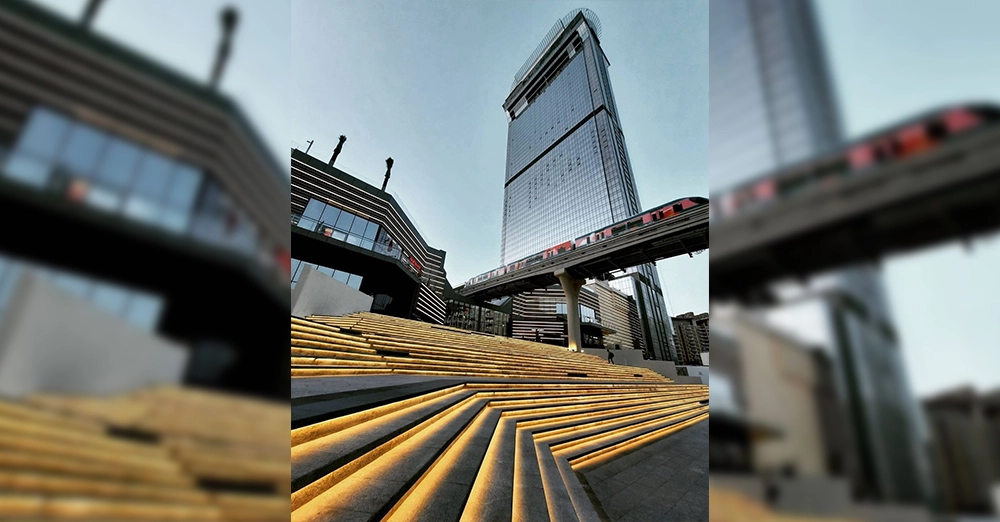 Nakheel Mall is an incredible place with lots of exciting things to do. They have 300 outlets, 140 shops, and even restaurants like Din Tai Fung and Russo's New York Pizzeria. It's easy to get to with 3,000 parking spaces, and they have a complimentary shuttle bus service too.
Likewise, you can get more from gyms, medical facilities, and banking services. Plus, you can enjoy breathtaking views of the Dubai skyline from inside the mall. There are also special monthly events at Nakheel Mall, like contests or fun activities.
Map: Get directions
5.

Golden Mile Galleria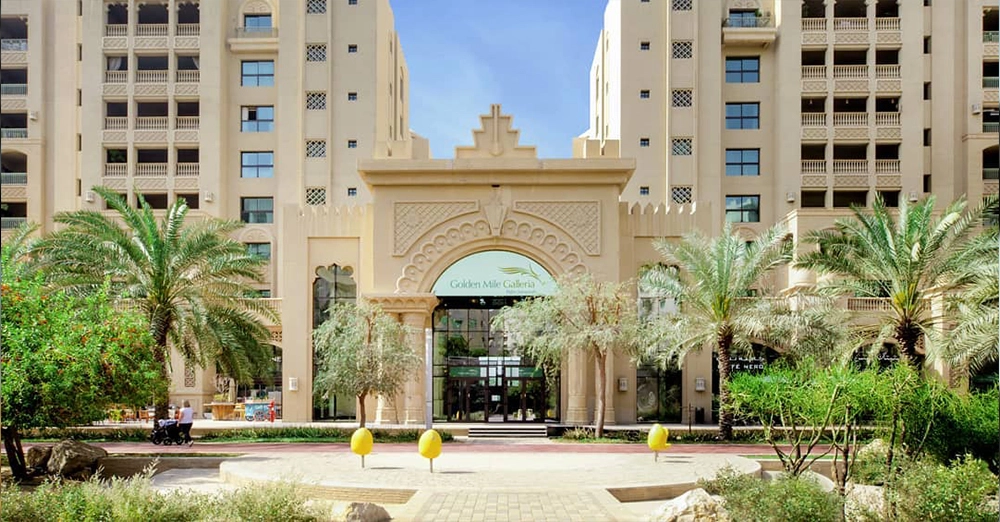 The Golden Mile Galleria is the perfect place to have fun with your family and friends. With Dubai Marina only a short walk away, you can enjoy the sand after visiting the mall. There are plenty of places to grab a bite to eat or shop for designer brands and the latest fashion trends.
The mall cafe is great for relaxing with friends, enjoying a cold drink, and watching the world go by. The mall also hosts regular events like parades and concerts worth experiencing. If you go to the mall often, it might be worth getting a parking membership. Alternatively, the Jumeriah monorail will take you directly to the Golden Mile Galleria.
Map: Get directions
Flight deals to Marina beach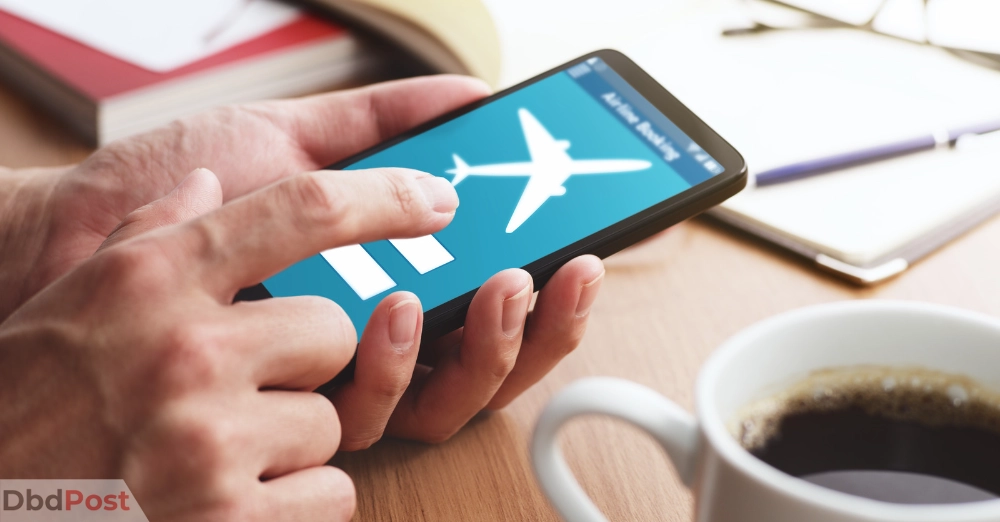 Planning a vacation this summer? Check out the fantastic flight deals to Marina beach! Whether for an adventurous solo trip or a fun family getaway, there's something for everyone in Marina beach. We have some amazing flight deals for you.
Choose from awesome international vacation packages.
The pricing strategy is optimized to save money with flight deals.
You can use advanced flight search to find the best flights.
Smartphone app so you can book flights and receive notifications.
You can book and transfer flights yourself.
They have an extensive array of airlines to choose from.
You can get amazing last-minute flight deals here.
Get amazing discounts on flights with up to 367 AED ($100).
Excellent customer support and fast response.
Best overall deals on international flights.
Marina beach travel tips
Marina beach in Dubai is a popular tourist destination for its beautiful white sand and crystal-clear water. Here are a few tips to keep in mind while visiting Marina beach:
First, leave your valuables at home or with someone else because going to the beach can be risky.
Be sure to bring sunscreen to help protect your skin from the sun's intense rays.
Bring your swimming costume to dip if it gets too hot.
If you're feeling adventurous, try some water sports activities available at the beach, such as jet skiing or parasailing.
Also, research places nearby that serve food and drinks or bring snacks and water.
A waterproof bag to store all necessary items, along with a hat and sunglasses, is also essential.
While traveling with children, supervise them at all times and ensure they are aware of the potential dangers of the beach.
Consider bringing a camera to capture the beautiful scenery and create lasting memories of your trip.
Wear comfortable shoes and light clothing to help you stay cool and enjoy your time on the beach.
Be aware of the local laws and customs, and respect the rules and regulations of the beach.
Always remember not to throw rubbish around, either.
Finally, stay away from high waves when swimming and never go past the lifeguard's boundaries.
Overall, remember to have fun and enjoy your time at the beach.
Best time to visit Marina beach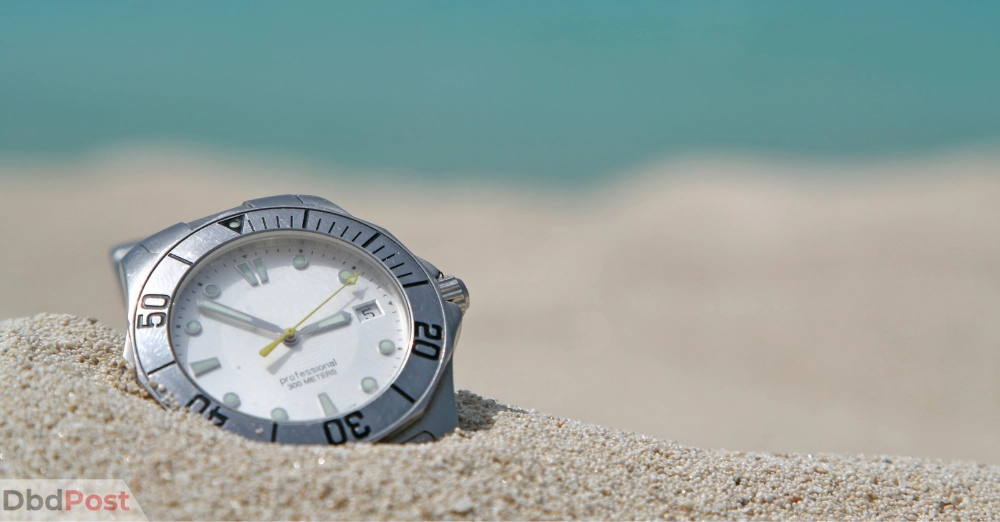 Visiting Marina beach in Dubai is a great way to have fun. The beach is open 24 hours but can get crowded on Fridays. It's best for couples if you visit in the evening for a romantic date. Likewise, groups or families can have fun in the morning and afternoon by enjoying activities like jet skiing, parasailing, and swimming.
However, if you're looking to party, then nighttime is your time. Just make sure to avoid going there in the summer afternoons since the average temperature goes above 40 degrees Celsius. So whatever activity you're looking for, pick your time wisely and enjoy the visit.
How to save money on Marina beach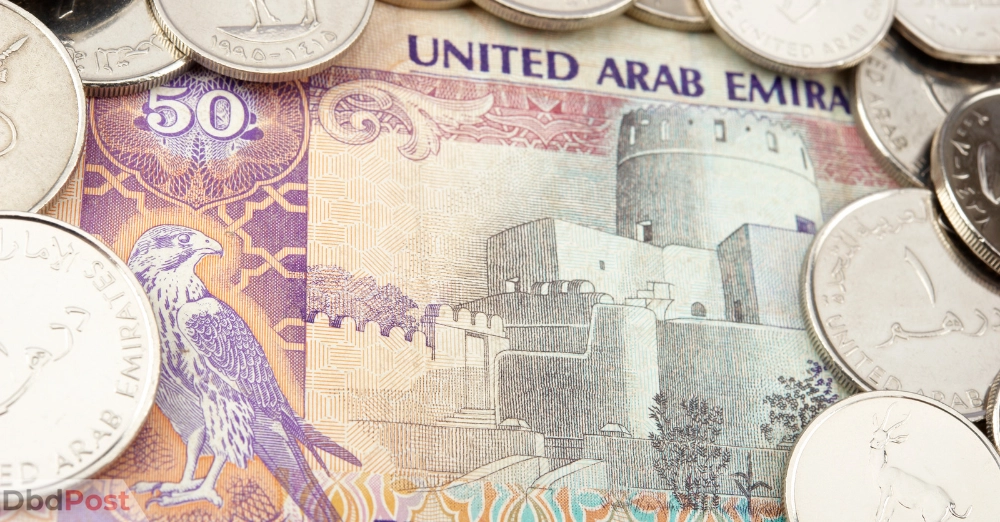 Visiting Marina Beach on a budget can be tricky, but it doesn't have to be expensive. Some tips for saving money include choosing free attractions such as walking around the beach or admiring the colorful sunsets.
When planning your meals, you should look for local restaurants, street vendors, and markets that offer delicious, low-cost dishes. To save money on souvenirs, seek local artisans who offer handmade goods instead of store-bought items. We have some offers listed below:
Hotels
Flight deals
Food deals
Spa and wellness
How to reach Marina beach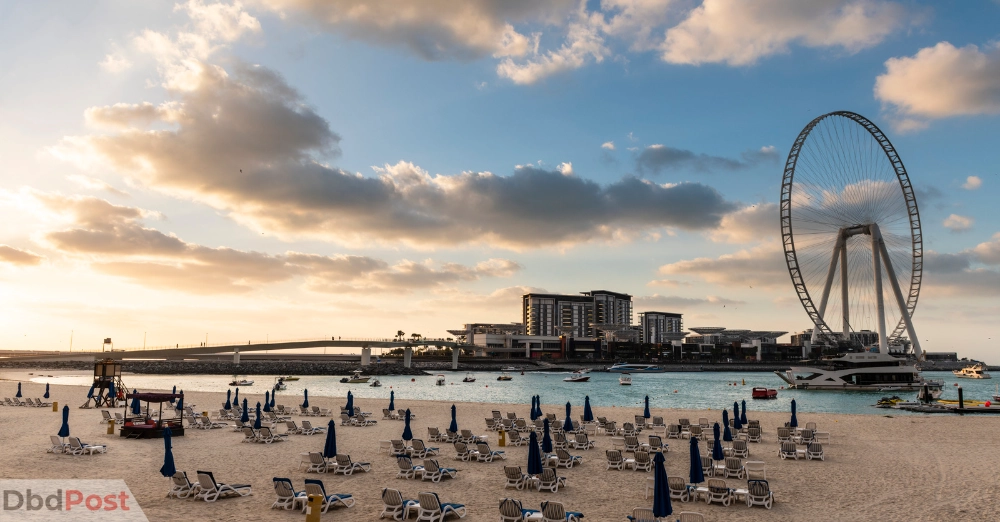 Reaching the majestic Marina Beach in Dubai is more accessible than you might think. You can choose from a taxi, ride your car, hop on the metro, or get off at the closest station. You can follow any of the methods below:
Method 1. By taxi
Going to Marina Beach in Dubai can be fun and easy if you take a taxi. The nearest taxi stand is just 10 to 15 minutes away from the beach by walking.
Map: Get direction
Method 2. By tram
The Dubai tram is one of the easiest ways to get around the city. There is a tram station in the Jumeriaah Residence.
Map: Get direction
Method 3. Rent a car
To get to Marina beach in Dubai, and you can rent a car. This is easy to do and will help you explore the area more easily. You'll be able to find nearby shops, restaurants, and attractions more quickly when you have your way of getting around.
Car rentals: Retalcars
Method 4. Get a bus
By hopping on a bus, and you can enjoy all the sights while visiting Marina beach with ease and comfort. Not only is it an inexpensive way to get around, but it's also fun for families and groups.
Bus rentals:
Marina beach map
Related Info
---
FAQs
Is Marina Beach Free in Dubai?
It's a public beach open 24 hours and completely free. There are many activities there too, like swimming, sports, and relaxing by the shore. 
Does Dubai Marina have a beach?
Yes, Dubai Marina has a beach. The beach is famous, and hundreds of people visit the beach daily.
Is it allowed to swim on Marina Beach?
This beach is perfect for swimming, sunbathing, and playing beach volleyball. It's also a great spot to watch the sunset while enjoying delicious snacks from nearby food stalls.
What is Marina beach's open time?
Marina beach is open 24 hours a day. No matter the time of day or night, you can find something fun to do – from spending time with friends, walking along the shoreline, or simply just taking in the scenery.
Is Marina beach open on Friday?
This amazing public beach is open 24 hours a day, seven days a week. You can go anytime you want, no matter what day of the week it is.
Final thoughts
Dubai Marina beach is a must-see summer destination. The sandy shoreline stretches enough with great spots for sunbathing, swimming, or sightseeing. The food vendors along the boardwalk offer something for everyone.
For those looking for more adventure, there are plenty of water sports, such as jet skiing, speedboating, and parasailing. The best part about Dubai Marina beach is that it's easily accessible from downtown, with plenty of travel options. We hope this Dbd guide has helped you learn about the beach in the Marina, Dubai.