The smoky beach is a popular destination for those seeking an enjoyable beach experience. With its gorgeous scenery, inviting atmosphere, and many activities available, it's no wonder why tourists frequent this place.
Stroll along Smoky beach Dubai's sand and crystal blue waters. For a delicious meal, plenty of restaurants offer all sorts of cuisines at budget-friendly prices. Various beach activities are available, including loungers, boats, and kayaks.
Preparing this Dbd guide was a long journey filled with trials and learning experiences. Our team spent several days gathering as much information about the beach as possible. We looked through websites and reviews and asked locals about the place.
Finally, all this data was compiled into a comprehensive guide outlining everything one needs to know about the pristine coastal area.
Location of Smoky beach Dubai
The beautiful Smoky beach is located in Dubai, right across from the JBR (Jumeriah Beach Residence) in Dubai Marina. You can enjoy a clear view of the Arabian Gulf when you're there. It's a great place to have fun with your family, picnic, play games, and enjoy tasty treats from the food vendors.
Location: Dubai Marina, Dubai
Contact: +971501091231
Map: Get direction
About Smoky beach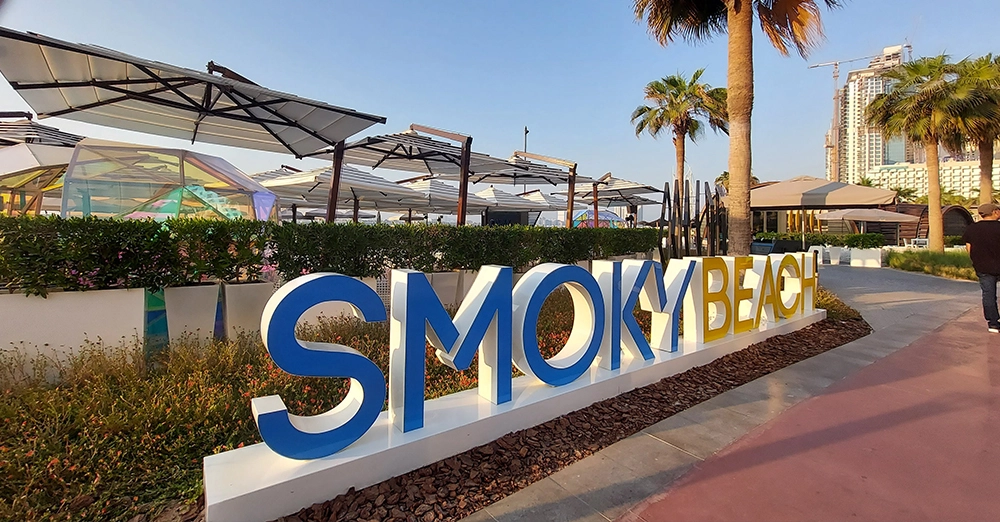 The Smoky beach, JBR, boasts a massive real estate filled with fun activities to engage you all day. Located at the opposite of JBR, this all-day venue is licensed for alcohol, shisha, and even live music.
Likewise, you can do everything from sunbathing and pool lunch to showering, changing, and having dinner. There are also dining options, retail stores, play areas, gyms, and exciting watersports nearby. But that's not all; there are bars, restaurants, and a fantastic beach club where you can rent a day bed and tan.
Plus, they offer a fantastic shisha lounge experience in the Emirate. In addition, they have top-notch cuisines like Japanese food, Italian food, Texas smokehouse, and more. And don't forget about their mocktails, healthy smoothies, and re-energizing hot drinks.
Smoky beach Dubai hours of operation
| Day | Hours |
| --- | --- |
| Sunday | 10:00 AM to 5:00 PM |
| Monday | 10:00 AM to 5:00 PM |
| Tuesday | 10:00 AM to 5:00 PM |
| Wednesday | 10:00 AM to 5:00 PM |
| Thursday | 10:00 AM to 5:00 PM |
| Friday | 10:00 AM to 5:00 PM |
| Saturday | 10:00 AM to 5:00 PM |
Restaurants and bars near Smoky beach Dubai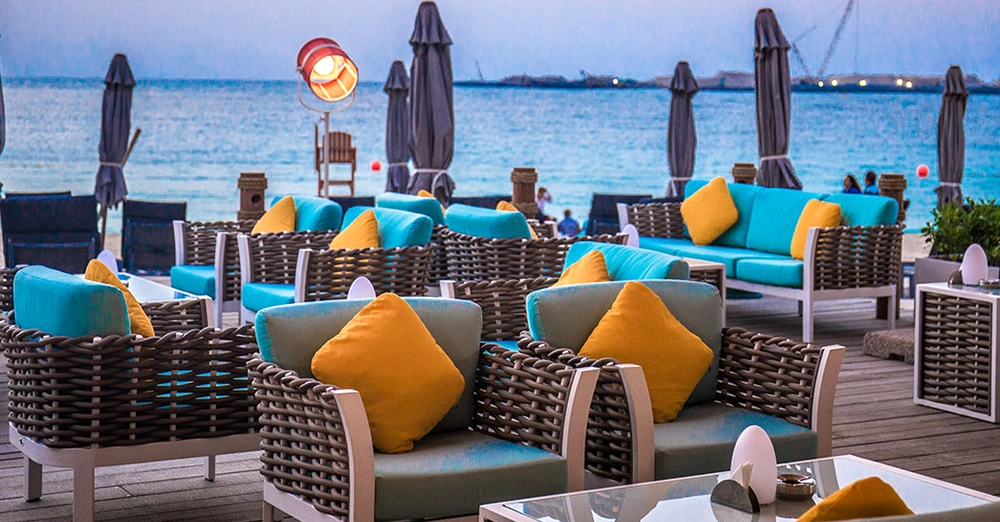 Going to the beach is much more fun, and it's even better when there are great places nearby to eat and drink. Smoky beach Dubai has plenty of restaurants and bars for visitors to enjoy. You can find fantastic seafood, international cuisine, and all kinds of drinks, including sodas, shakes, smoothies, and more.
1.

Akiba Dori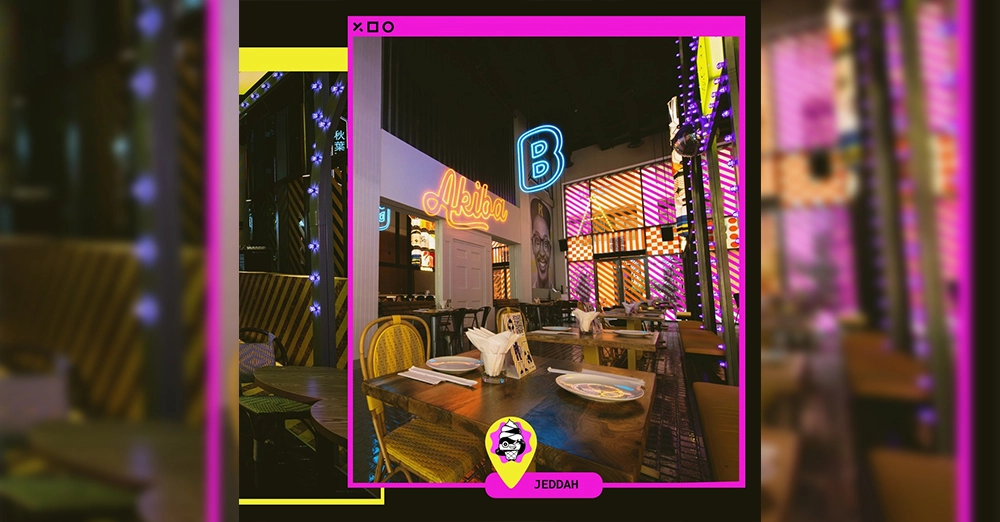 Akiba Dori is a fantastic place to visit. It's a well-known Japanese street-food spot with a unique look. The restaurant's colors and decorations come from Akihabara, a famous Tokyo district filled with neon lights.
You'll even find some cool arcade games to play. If you're feeling super hungry on Sundays, Akiba Dori offers a special Japanese and Italian fusion brunch menu starting at only 150 AED. [1]The beach, "Akiba Dori, https://www.thebeach.ae/en/dine/akiba-dori"
Contact: +971588245150
2.

Aprons and Hammers
Are you ready for an out-of-this-world seafood meal? Visit Aprons and Hammers, a family-friendly restaurant that will make your dining experience one to remember. As soon as you enter the restaurant, you'll be handed an apron and hammer to get cracking at opening crab and lobster.
The generous portions of seafood are just-caught, so they're sure to be fresh. You can smell the delightful aromas from the herbs and marinades the chefs use. Similarly, you an choose from various other options line Oysters, mussels, and jumbo shrimp.
Contact: +97144567888
3.

Bombay Bungalow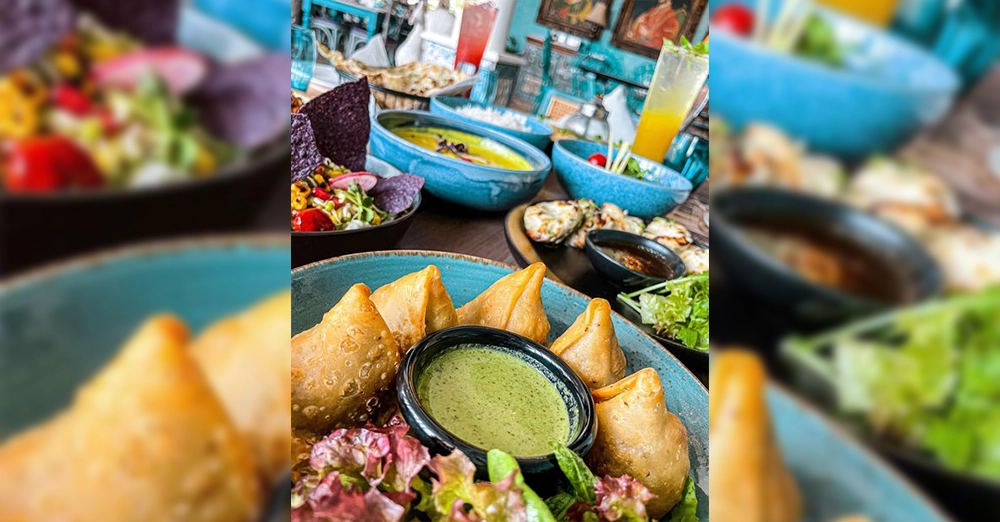 Bombay Bungalow is such an exciting place to eat. It is a traditional Indian dining experience that is like taking a trip to the streets of India. The laid-back, beach-side venue has creative dishes that take traditional Indian cuisine and mix it with traditional Italian. Some of the best ones are their Burrata Butter Chicken.
Also, vegetarian dishes like Gruyere Pav Bhaji Fondue, Calamari Bael, and Grilled Seabass are served with lemon quinoa. If you get hungry early in the morning, try Bombay Bungalow's awesome breakfast menu that is served daily from 8:00 AM to 12:00 PM.
Contact: +9718006928779
4.

Bla Bla Duba
Bla Bla Dubai is an amazing place to visit and have fun. There are twenty unique bars with lots of different offerings. You can have a delicious meal at a Japanese or Italian restaurant, try special drinks on the beach, or drink cocktails while looking at the shiny water.
Hang out in a 22,000 sq ft tent with themed bars like Butterfly Bar, a Mexican Bar, and New York City bar. Plus, there are no strict dress codes, so you can wear whatever you're comfy in. [2]The Beach, "Bla Bla Dubai, https://www.thebeach.ae/en/dine/bla-bla-dubai"
Contact: +971586063535
5.

Cocotte Rotisserie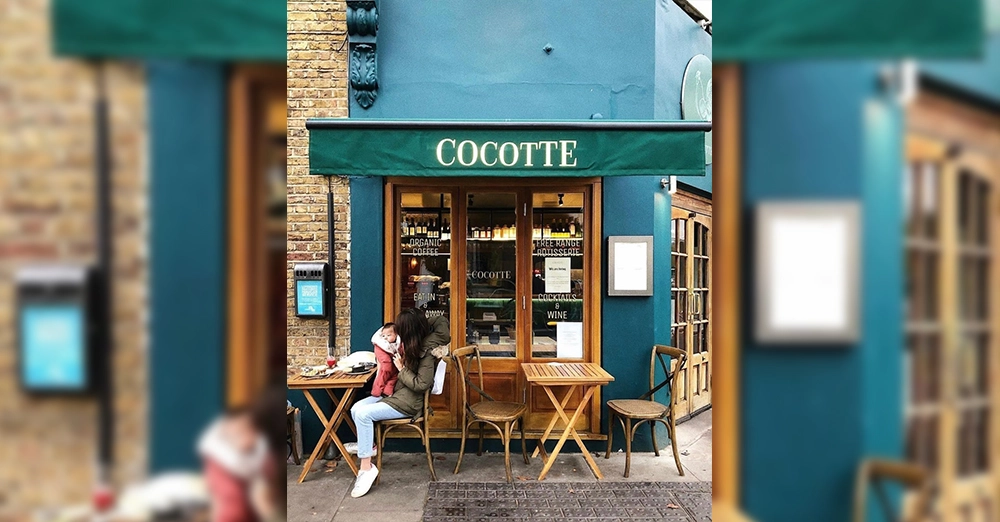 Cocotte Rotisserie is the spot where you can get delicious, juicy chicken that's full of flavor. It's made special with a mixture of herbs and spices that gets marinated for 24 hours.
To ensure it's cooked perfectly, it's roasted on a real rotisserie spit. And the skin turns out crispy and golden too. Similarly, you can get all kinds of great starters, salads, and desserts as well.
Contact: +97145641995
6.

Buur Lounge & Restaurant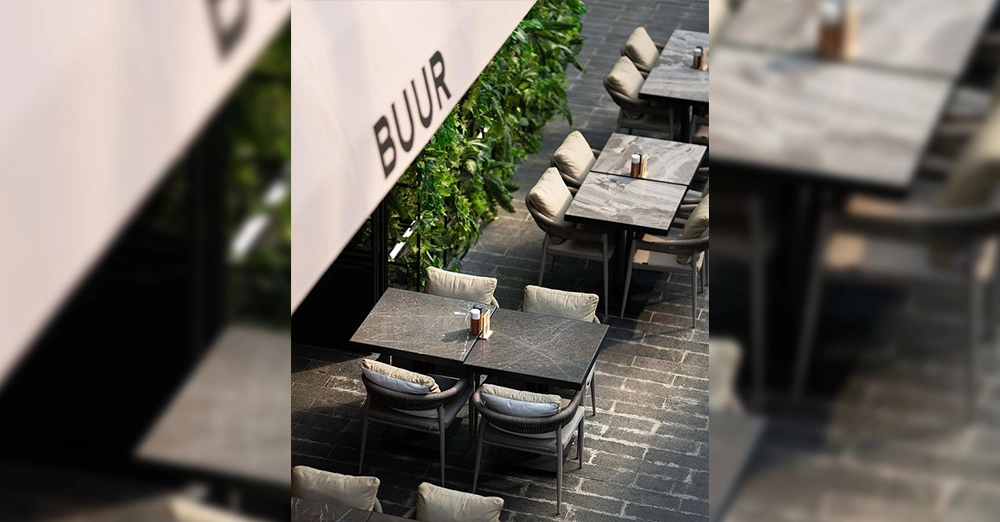 Burr Lounge from Germany is the perfect place to escape and enjoy soulful cooking from Dusseldorf and Frankfurt. You can expect unique breakfast creations made with the highest quality ingredients. After your meal, you can keep enjoying the amazing atmosphere of Burr Lounge by branching out and having a lively night out.
Don't forget that every Tuesday is Ladies Night with unlimited drinks from 7:00 PM to 9:00 PM. What a great way to start the week. Check-out Burr Lounge for a fantastic time filled with tenderness and satisfaction.
Contact: +97144560477
Facilities and services near Smoky beach Dubai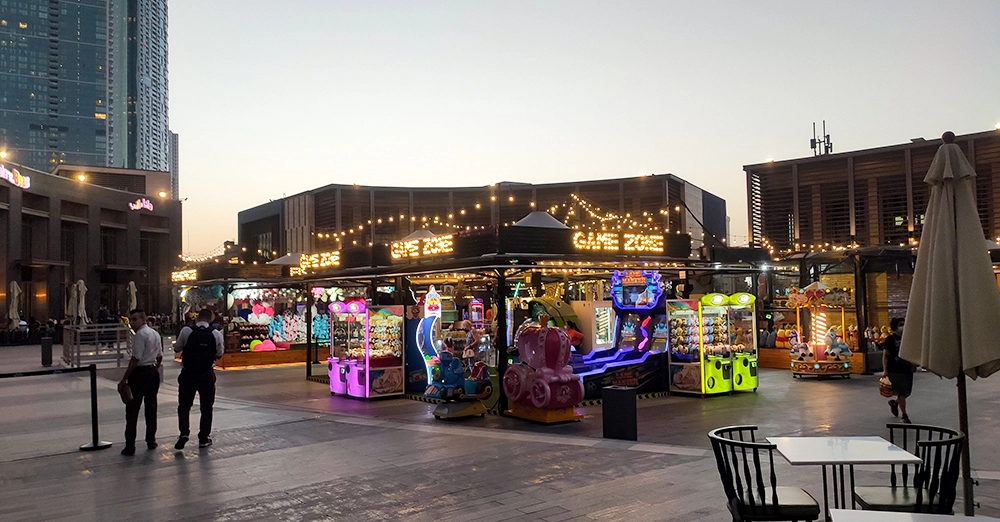 The smoky beach is a great place to visit if you're looking for lots of fun activities. It's located near many outstanding facilities and services, including a movie theater, an arcade, watersports, and more.
1.

Cuckoo's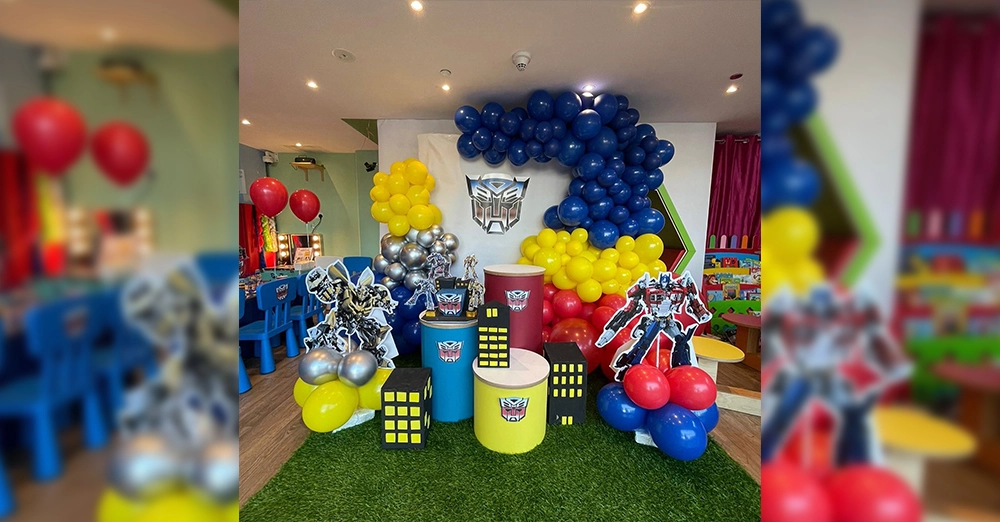 Do you ever feel like your kids have too much energy and can't keep up? Cuckoo's near JBR Smoky beach is here to help. It's a safe space for children to learn through play and develop physical coordination. They can try various activities, like playing in the ball pit or trying their hand at arts and crafts.
Not only that but there are also a maze and steps for older kids to climb and fun things like swinging. In addition, they can engage in sliding, bouncing on the trampoline, experimenting with the magnetic wall, and building towers with shapes. Plus, you can organize birthday parties, storytelling, magic shows, and seasonal celebrations.
Contact: +971551693000
2.

Roxy Cinemas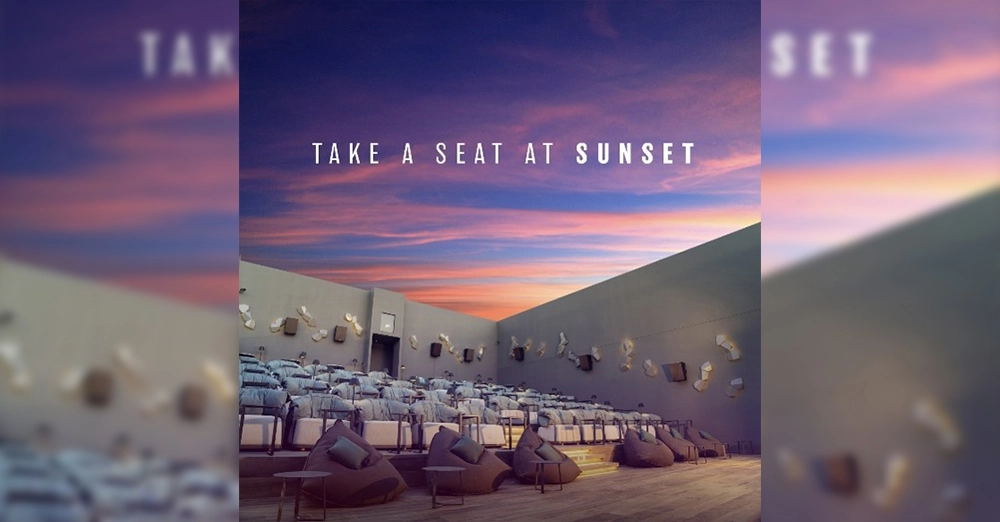 Roxy Cinemas is the perfect place to go if you want to watch your favorite new movies. The theater has a stadium-style movie-viewing setting, so you can have the best experience with comfortable seating, powerful imagery, and surround sound.
Likewise, you can even book tickets online with the Roxy Cinemas app or website. And don't forget their amazing offers and deals; they'll save you tons of money on movie tickets.
Contact: +971800769
3.

Skydive Dubai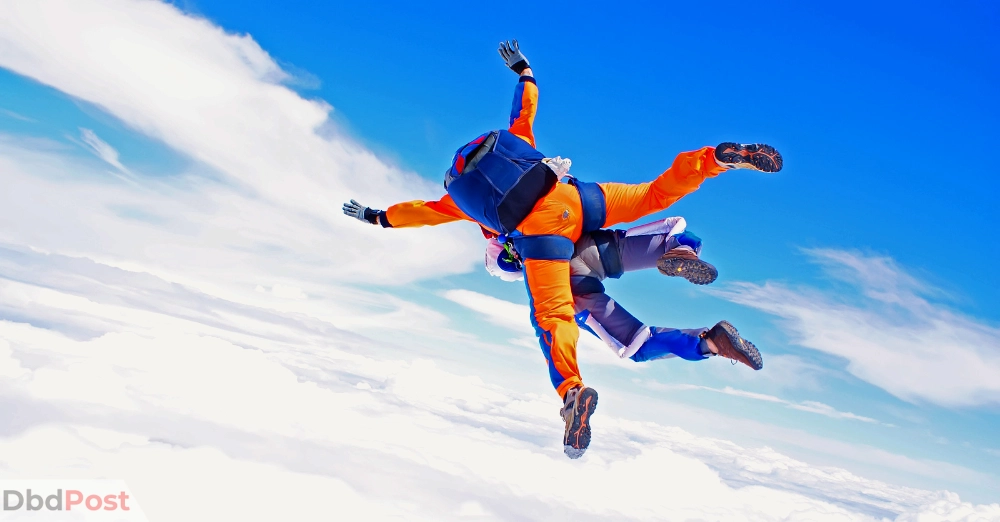 Skydive Dubai is the best way to get a rush of excitement. This special place is perfect for people looking for an adrenaline rush or adventure. It doesn't matter if you're starting or a professional skydiver. Skydive Dubai has something for everyone.
You can go on an adrenaline-fueled tandem skydive far up in the sky at 13,000 feet. Skydive Dubai is well known for its excellence in aerial sports, and some of its jumps have been recorded in Guinness World Records. You will get a fantastic view of Palm Jumeirah Island below when you're in the air. [3]Skydive Dubai, "About Skydive Dubai, https://www.skydivedubai.ae/en/about-us#:~:text=The%20journey%20started,and%20wingsuit%20coaching."
Contact: +97143778888
4.

The Flying Cup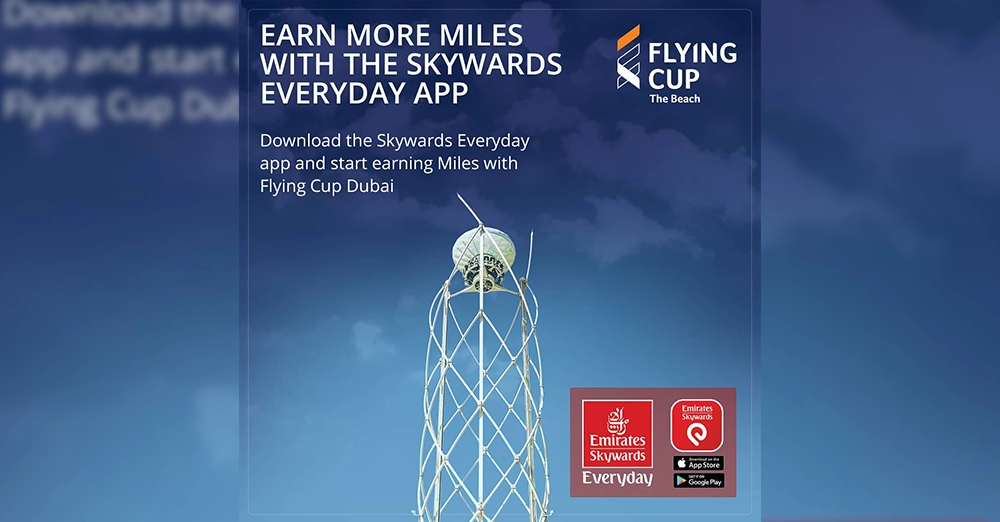 With Flying Cup, you can experience the thrill of being 40 meters up in the air. It's a 3-in-1 food and entertainment service that will give you a fantastic view of Marina & JBR.
There's even more because some excellent food comes with great views. With pizza, hotdogs, and popcorn on the menu, your tummy will be as excited as your eyes.
Visitors aged four and over measured at least 105cm can fly, so it's perfect for all of you. You can even have birthday parties and corporate events too.
Contact: +971504140655
5.

AquaFun Water Park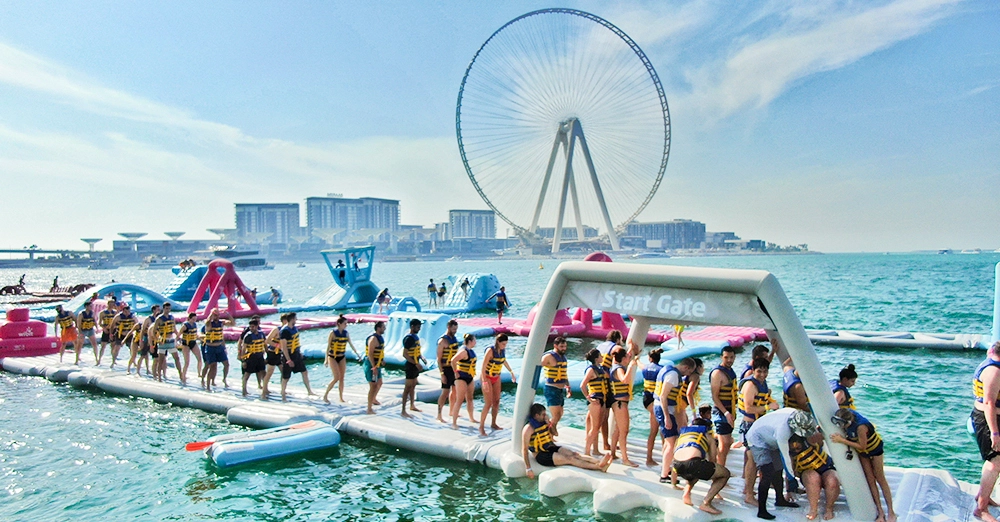 AquaFun Water Park is one of Dubai's top five water parks, so it's enjoyable. It has over 75 obstacles for people to try and conquer 25 meters out at sea. Plus, it even holds the record for having the world's largest inflatable water park, which measures 130×33 meters.
And best of all, if you visit AquaFun with a group of four or more people, you'll get discounted rates. Adults can get 40 AED off, while kids can get 30 AED off. So hurry up, get your family together and head to AquaFun Water Park. [4]Aquafun, "About, https://aquafun.ae/water-park-dubai/#:~:text=Have%20you%20ever,our%20water%20park!"
Contact: +971545226663
How to reach Smoky beach Dubai?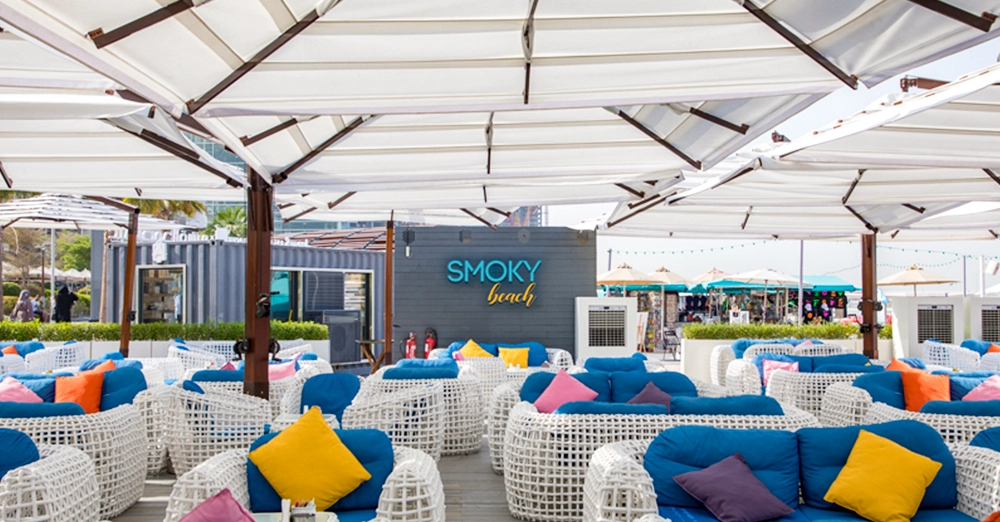 You can easily reach Smoky beach via taxi, tram station, or bus. Alternatively, you can rent a car for more convenience. Let's discuss some of the popular methods. [5] Moovit, "How to reach Smoky beach, https://moovitapp.com/index/en/public_transit-Smoky_Beach-Dubai_Abu_Dhabi-site_37309854-3824″
Method 1. By taxi
Right around Smoky beach, you will find a taxi stand, perfect for booking an effortless and convenient ride to the beach. You can be there in 10 short minutes. So don't miss out on your chance to soak up the sun.
Map: Get direction
Method 2. By tram
Dubai is home to one of the most user-friendly public transportation systems. Whether visiting or a resident, all it takes is hopping on a red tram from any corner of Dubai for an effortless journey to the beautiful beach.
Map: Get direction
Method 3. Rent a car
Car rentals can be a good option for going to the beach. They are convenient and can be cheaper from groups than other choices.
Car rentals: X car rental
Method 4. By bus
Dubai's bus network is extensive and convenient, making it a breeze to take the bus from any part of town straight to Smoky beach. No need for pre-planning or additional transportation; hop on board, and you're there.
Bus rentals:
Related Stories
---
FAQs
Are kids allowed in Smoky beach?
Kids are not permitted in Smoky beach. Visitors must be 18 years and older to enter the beach club. However, you can visit the beach with kids for activities and watersports.
Is Smoky beach expensive?
The average price per person is between 100 to 150 AED which is quite affordable. You'll get a fantastic experience without having to empty your wallet. 
What is the cost of 2 at Smoky beach?
On average, 250 to 400 AED is enough money for two people to order food and drinks at the beach club. This estimation is for drinks, food, and dessert. The costs also depend on how much food and drinks you order.
What food items are available in Smoky beach?
They serve mouthwatering appetizers such as shrimp, chicken, beef, and calamari in Smoky beach, JBR menu. In addition, the sushi selection includes salmon and shrimp, with both half-backed and spicy versions.
Final thoughts
The smoky beach is a fantastic place with all the right ingredients for an awesome time, good food, drinks, and a good vibe. But the best part of visiting Smoky beach Dubai was enjoying the incredible Emirate and Arabian Gulf view.
We hope this Dbd guide has been able to provide all the info you need to plan your visit. Enjoy your vacation with your family and friends on the beach.


Imran Hassan is an experienced Travel Specialist for UAE and the Middle East. He is based in Dubai and specializes in creating unique itineraries to ensure his customers have the best possible experience during their stay. From selecting the right hotel to recommending must-see attractions, Imran's expertise ensures that all vacations are unforgettable.