Union metro station serves as a portal to the rest of Dubai, making it one of the essential stations. This station provides easy access to any bus or metro line, making it a convenient transit point for locals and tourists.
Union station metro is one of Dubai's busiest and largest metro stations. It lies on fare zone 5 and serves as a transfer station for passengers between the red and green lines of the Dubai metro.
This guide covers everything about the Union Metro Station in one place—from its location and operating hours to nearby attractions. To make your visit even more accessible, a detailed map is included with this guide so you can feel confident finding your way around the station and exploring all it has to offer.
Overview of Union metro station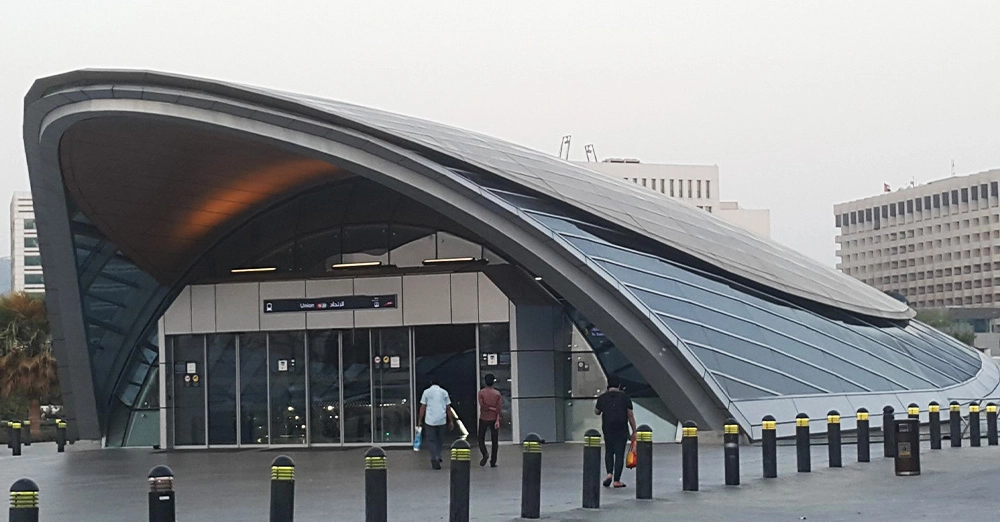 The Union Metro Station opened its doors to the public on September 9, 2011, to serve as a prominent part of the Dubai Metro Green Line. The design of this station was inspired by Earth, featuring a massive 25,000 square meter space that can accommodate up to 22,000 passengers per hour. [1]Khaleej Times, "Metro mania: Green with pride, https://www.khaleejtimes.com/article/metro-mania-green-with-pride-3#:~:text=Union%20station%20comes,passengers%20per%20hour."
By mid-2022, this station already had an impressive 5.3 million patrons who had utilized its convenient services and earned it the busiest metro station on both the red and green lines. The excellent dedication of this metro station has set the bar for others in Dubai to follow its success. [2]Khaleej Times, "Dubai Metro dominates as public transport, … Continue reading
| | |
| --- | --- |
| Location | Deira, Al Rigga, Dubai |
| Line | Green line, Redline |
| Station code | G20 (Green line), R18 (Redline) |
| Fare zone | 5 |
| Preceding station | Salah Al Din metro station |
| Following station | Baniyas metro station |
| Transfer station | Yes |
| Dubai Tram connection | No |
| Previous name | No |
Location of Union metro station
The Union Station is a prime destination for navigating the city of Dubai. Conveniently located in the Deira area along Al Rigga road close to Dubai Municipality, the famed Dubai creek, and the celebrated Al Ghurair Centre, this station makes it easy for travelers to reach their desired locations swiftly.
Furthermore, intercity buses depart from here regularly to Sharjah, Ajman, and Fujairah, while a seasonal bus service runs from the station to Global Village. And if you're looking for door-to-door service, an array of taxis is available to get you where you need to go. The Union Station is your key transportation hub allowing reliable and efficient travel throughout Dubai.
Location: Deira, Al Rigga, Dubai
Union metro station schematic map
The Union station schematic map is a handy tool for people who use the trains to commute and for visitors. In addition to highlighting the Union station, other stations on the green and red lines are also marked on the map.
Check the schematic map of the metro station.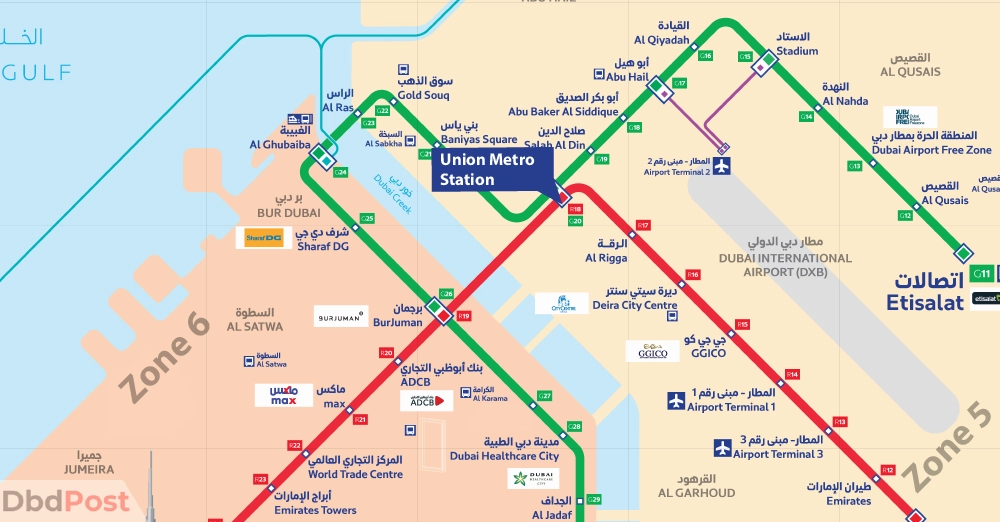 Union metro station timings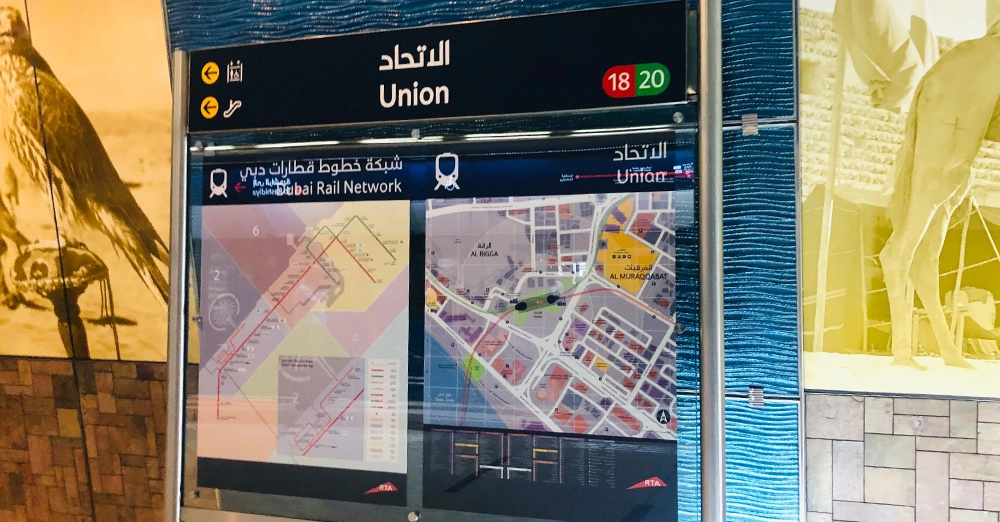 The RTA metro in Dubai is one of the fastest modes of transport for quickly getting around the city. The Union station operates at the exact times every day, making it a convenient travel option for commuters and visitors.
However, during special events or public holidays, the times may be different. So, it is best to check for any changes on the official RTA site or apps like RTA Dubai or S'hail before beginning your journey.
Additionally, this station's metro arrival and leaving frequency will be about 3 to 4 minutes. So it may not be difficult for passengers to wait for the train.
Check the metro timings:[3] Government of Dubai, "Metro station opening hour, https://www.rta.ae/wps/portal/rta/ae/public-transport/timetable#DubaiMetro:~:text=Metro%20stations%20opening%20hours(for%20All%20lines)"
| Days | Time |
| --- | --- |
| Monday to Thursday | 05:00 AM – 12:00 AM (Midnight) |
| Friday | 05:00 AM – 01:00 AM (Next day) |
| Saturday | 05:00 AM – 12:00 AM (Midnight) |
| Sunday | 08:00 AM -12:00 AM (Midnight) |
Services and facilities
Union Metro Station is a full-service station with several facilities available to the public. The station is clean and well-managed. It also has a washroom facility.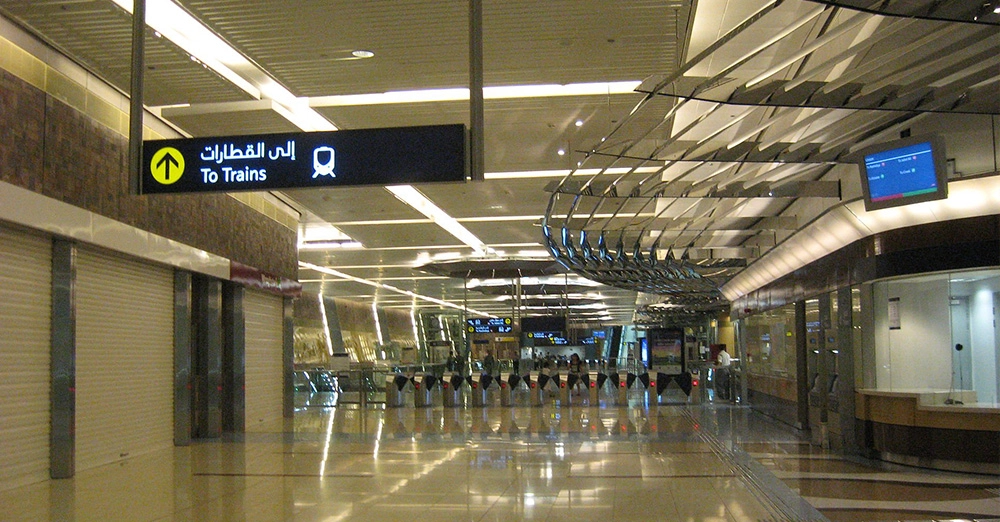 Additionally, the station has ATMs from Mashreq bank and ADCB bank to help people with their banking needs. There are also nol machines where people can recharge nol cards or buy new ones.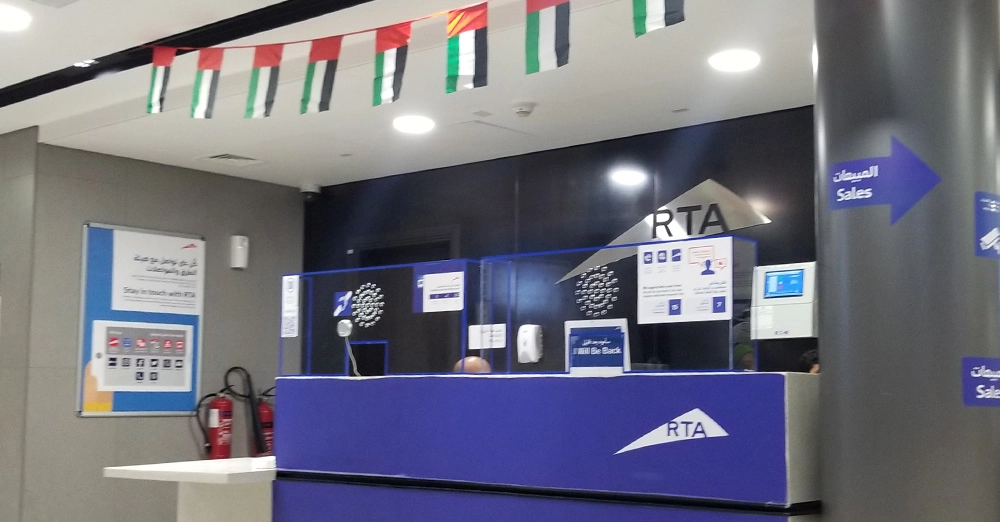 On top of that, there is also a customer service counter where you can seek assistance if needed. Passengers can also purchase tickets from ticket offices and self-ticket machines.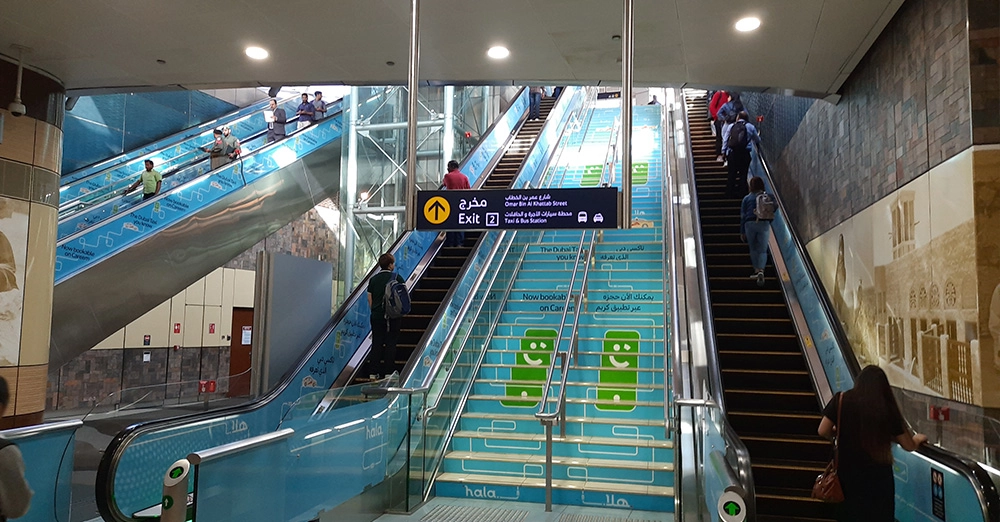 Likewise, the station has many shopping places, like the DU outlets and minimarkets. There are also restaurants inside the station. Plus, there are escalators and lifts to go to different platform levels.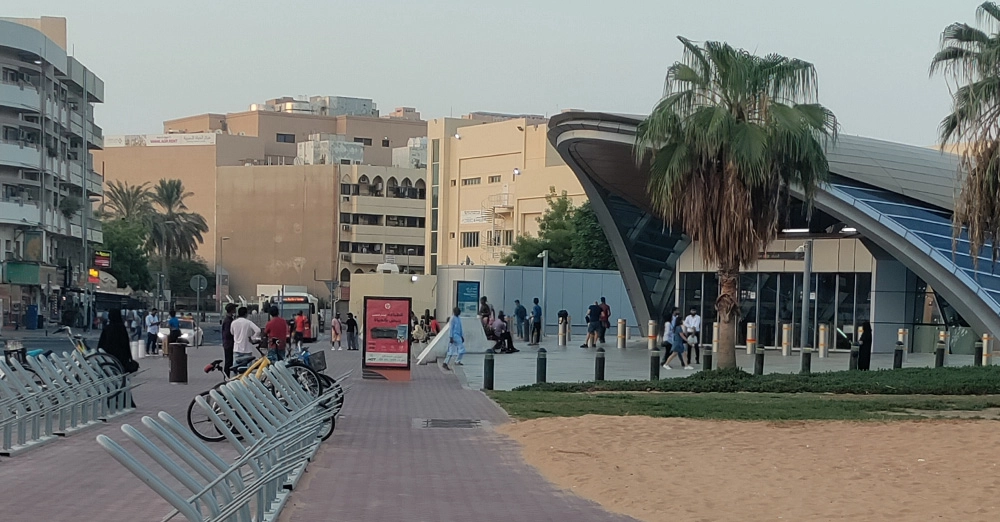 Lastly, the station offers bicycle parking at the front entrance so visitors can safely store their two-wheelers while using the metro service. However, parking is not available.
Attractions near Union metro station
Union metro station is a bustling travel hub, providing plenty of opportunities for exploration to those passing through. With a variety of nearby hotels like Radisson Blu Hotel and entertainment at places like the shopping mall, there's plenty to see and do in this lively area. The Al Rigga graveyard is also conveniently situated close by and contrasts the bustling atmosphere of nearby attractions.
1.

Union Park Deira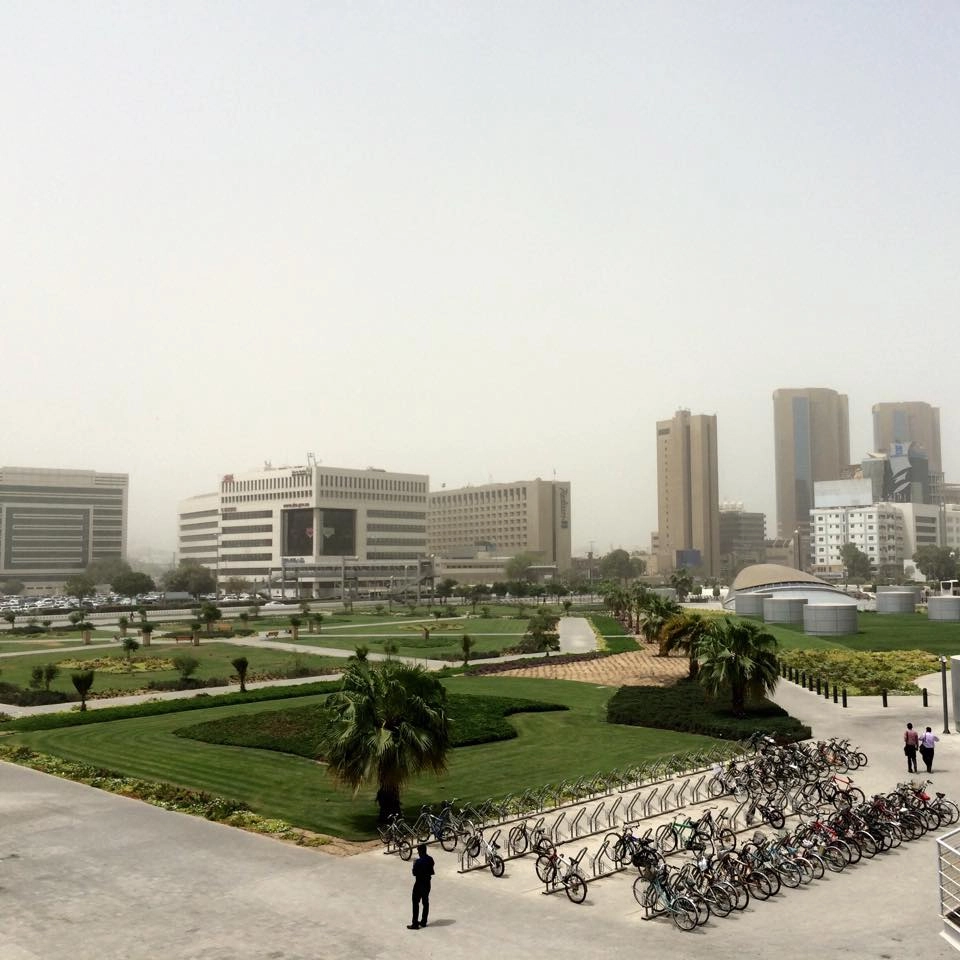 Union Park Deira is the perfect place for a peaceful getaway from a busy day. With its easy access from the Union metro station, it is an ideal spot to destress and enjoy nature. This park is always clean and maintained, ensuring a pleasant experience.
Whether one wishes to take in the blissful views around the park or get their steps in with some exercise, there are plenty of paths to jog or walk on, adding to this remarkable place's charm. In essence, Union Park Deira provides a unique environment for individuals looking to take a break and reconnect with their surroundings.
2.

Day To Day Union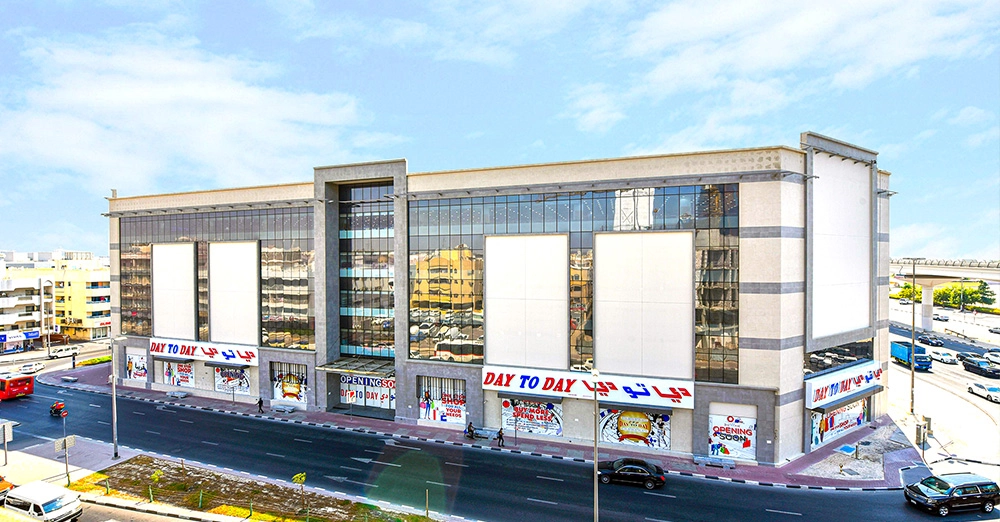 Established in 1998, Day to Day Union is one of the oldest discount stores in Dubai. With 11 branches across the United Arab Emirates, this establishment is designed to provide customers with everything they need daily. [4] Day-to-day union, "about us, https://daytodayuae.com/about/"
Additionally, it is one of the biggest stores in Dubai. The store offers a wide selection of goods at affordable prices. It has everything you need: clothes, shoes, cosmetics, household items, food, fashion accessories, and more.
3.

Lotus Downtown metro hotel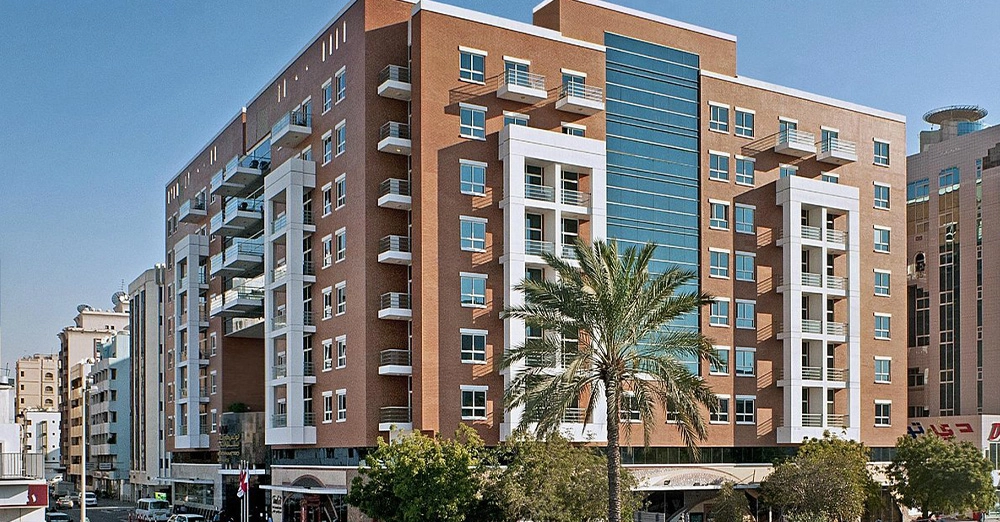 | | |
| --- | --- |
| Location | Omar Bin Al Khatab Road, Opposite Al Ghurair Center, Dubai |
| Map | Get direction |
The hotel has a restaurant with an extensive menu ranging from local to international cuisine. You can dine by the pool, in the lobby, or at the cafe. The hotel also offers free Wi-Fi, a fitness center, laundry service, and a hot tub for guests' enjoyment.
There is also a wheelchair-accessible guest room and airport shuttle service for those who need it. Not to mention, you don't have to pay for parking.
Related Info
---
FAQs
Which zone is Union metro station in Dubai?
The Union metro station is located in zone 5 of the Dubai Metro, which is composed of a total of 7 zones.
Which bus station is near the Union metro?
The nearest bus stations to Union metro are Union metro bus station 1-2, Union Square Bus Station 1, and Deira Taxi Station 1. The bus stations are a short walk from the metro station.
Which is the nearest metro station to Union station metro?
How to reach City Centre Deira from Union metro station?
You can take the red line metro from Union Station to City Center Deira. The trip will take about 13 minutes. You can also take a taxi or any RTA bus route to City Centre.
Which bus line stops near Union metro?
The bus lines that stop near the Union metro are 11A, 27, 53, 77, 91A, C28, F01, 103, X02, E700, E303, and E400. These bus routes go to different places in Dubai, including Sharjah, Ajman, and other emirates.
Final thoughts
Union Metro Station Dubai is a great place to begin your travels around UAE, with many forms of transportation available such as buses, trains and taxis. This makes it easy and quick to get to where you want to go in no time.
Although this station may be the most convenient option, its layout can be confusing and complicated using it efficiently. Moreover, those traveling by vehicle may find it hard since there is no parking available at this station.
Therefore, if you're looking for a reliable connecting hub from which you must make other journeys throughout Dubai or the rest of the United Arab Emirates, then Union Metro is an ideal solution for you.


Imran Hassan is an experienced Travel Specialist for UAE and the Middle East. He is based in Dubai and specializes in creating unique itineraries to ensure his customers have the best possible experience during their stay. From selecting the right hotel to recommending must-see attractions, Imran's expertise ensures that all vacations are unforgettable.