Centrepoint metro station is an economical and fast way to get around Dubai. With its convenient location near Dubai international airport, you'll be able to get where you need to go without any hassle.
Centrepoint metro is the starting point on the red line of the Dubai metro. The red line begins at the Centrepoint terminal and continues along the Deira side of Dubai creek. This metro station has a park-and-ride lot that can accommodate up to 2700 cars.
This guide provides information about Centrepoint metro station, including its timings, location, and facilities. Furthermore, there is a schematic map to help you navigate.
Overview of Centrepoint metro station
Centrepoint station in Al Rashidiya is one of the most important public transportation hubs in the United Arab Emirates. It was opened on September 9, 2009. You can visit some of Dubai's famous places from this metro station, like the Dubai marina and Burj Khalifa. You can also visit the Dubai expo 2020. [1]Khaleej times, "Dubai metro, https://www.khaleejtimes.com/transport/dubai-metro-10-years-down-the-metro-line#:~:text=It%20was%20exactly,the%20Red%20Line."
The last name of Centrepoint station was Al Rashidiya metro station. In August 2021, the Dubai Road and transport authority renamed it to establish a good partnership with the landmark groups of Dubai.
| | |
| --- | --- |
| Location | Al Rashidiya, Dubai |
| Line | Red line |
| Station code | R11 |
| Fare zone | 5 |
| Preceding station | Emirates metro station |
| Following station | Terminus |
| Transfer station | No |
| Dubai Tram connection | No |
| Previous name | Al Rashidiya |
Location of Centrepoint metro station
The Centrepoint station is located on the eastern side of Dubai near the Dubai airport royal air wing. Lulu hypermarket and Rashidiya police station are also near this metro station.
Furthermore, it connects metro riders with local bus services and intercity buses traveling to major cities throughout the UAE. There's even a dedicated Dubai taxi stand near the station, providing convenient access to get visitors where they need to go.
Location: Al Rashidiya, Dubai
Centrepoint metro station schematic map
A map is helpful for those looking to access Centrepoint metro station. The map of this station is easy to understand and makes it easy to move around quickly.
Check the metro station map below: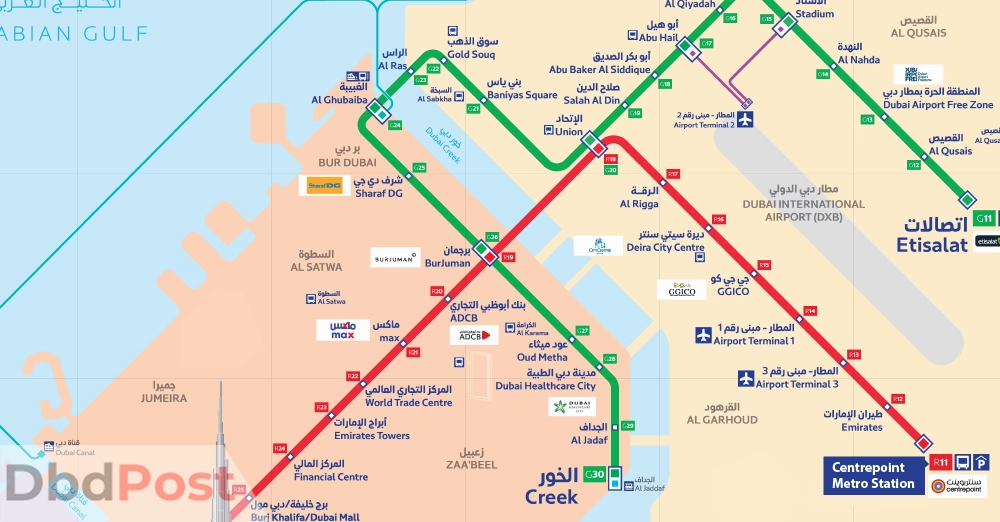 Centrepoint metro station timings
With all Dubai metro stations following the same schedule of operation, visitors and locals don't have to worry about navigating complicated timetables or schedules.
Additionally, suppose there are any changes or shifts in the timing of the metro stations due to holidays or special events in the city. In that case, announcements are made in advance by RTA Dubai.
The timing of the Centrepoint station is given below: [2] Government of Dubai, "Metro station opening hour, https://www.rta.ae/wps/portal/rta/ae/public-transport/timetable#DubaiMetro:~:text=Metro%20stations%20opening%20hours(for%20All%20lines)"
| Days | Time |
| --- | --- |
| Monday to Thursday | 05:00 AM – 12:00 AM (Midnight) |
| Friday | 05:00 AM – 01:00 AM (Next day) |
| Saturday | 05:00 AM – 12:00 AM (Midnight) |
| Sunday | 08:00 AM -12:00 AM (Midnight) |
Services and facilities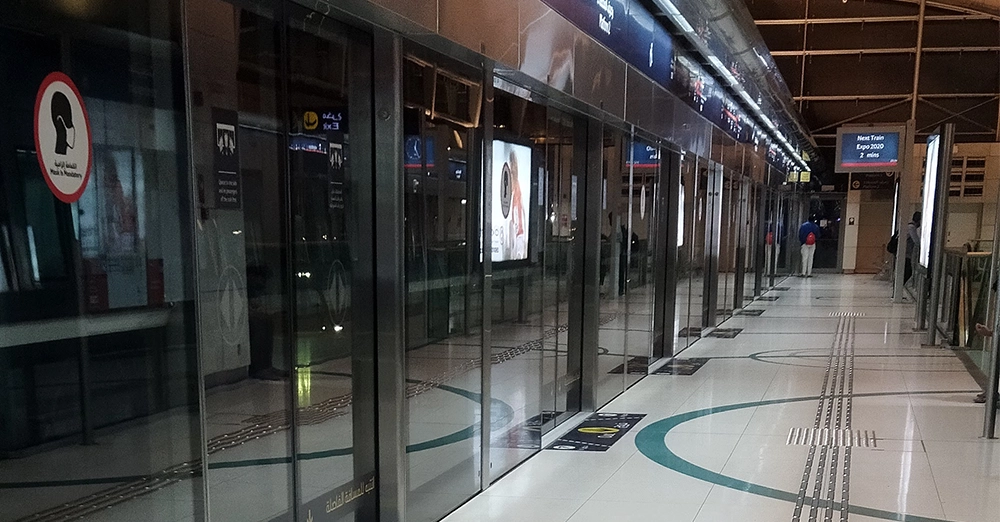 Centrepoint metro station is a modern, clean and safe place for travelers. It is equipped with various services and facilities to ensure a comfortable journey.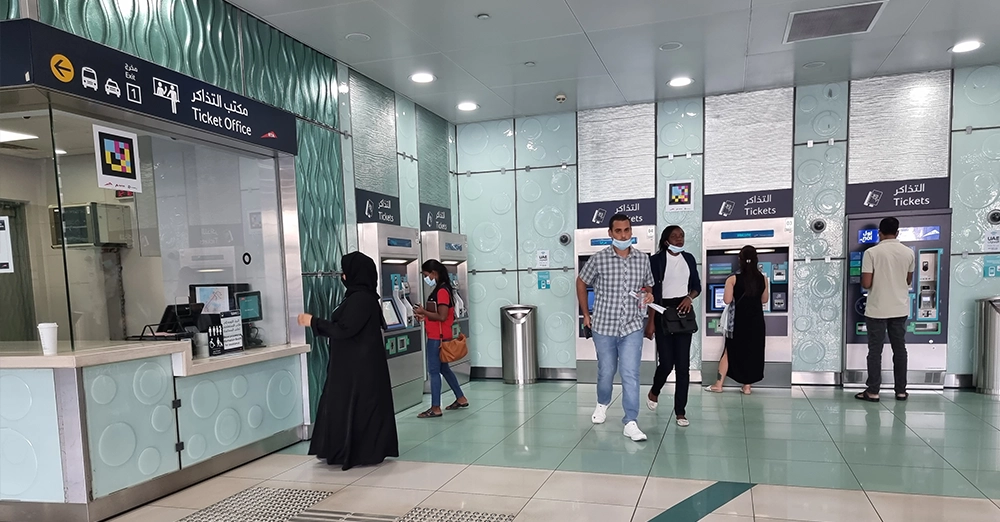 To begin with, the station has escalators and lifts available for passengers who need them. Furthermore, there are clean toilets and ticket machines to purchase tickets faster. There are also retail outlets and vending stores inside the station, providing passengers with food and other items.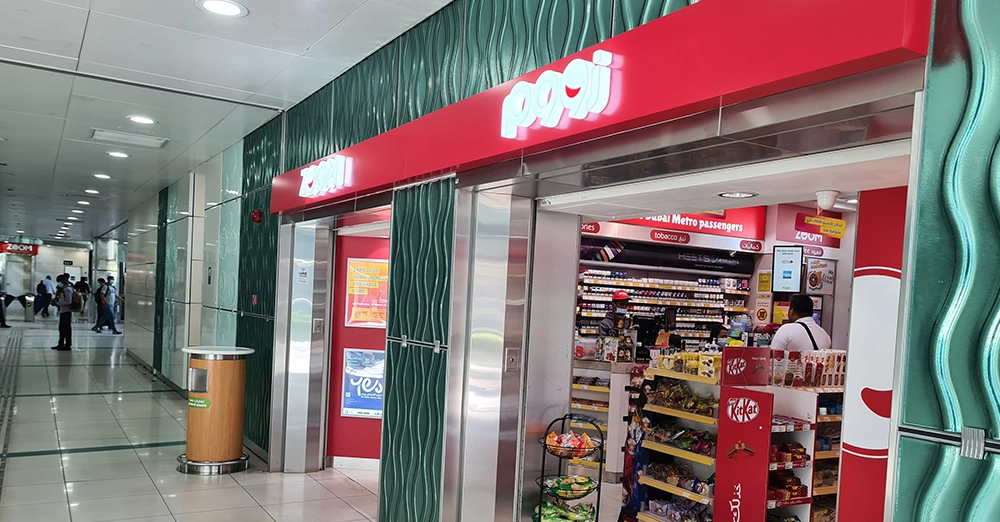 In addition, the station also has a parking service for people who want to leave their cars and take the train. The parking area is big, providing space for all commuters. You can use your nol card to access the parking free of charge.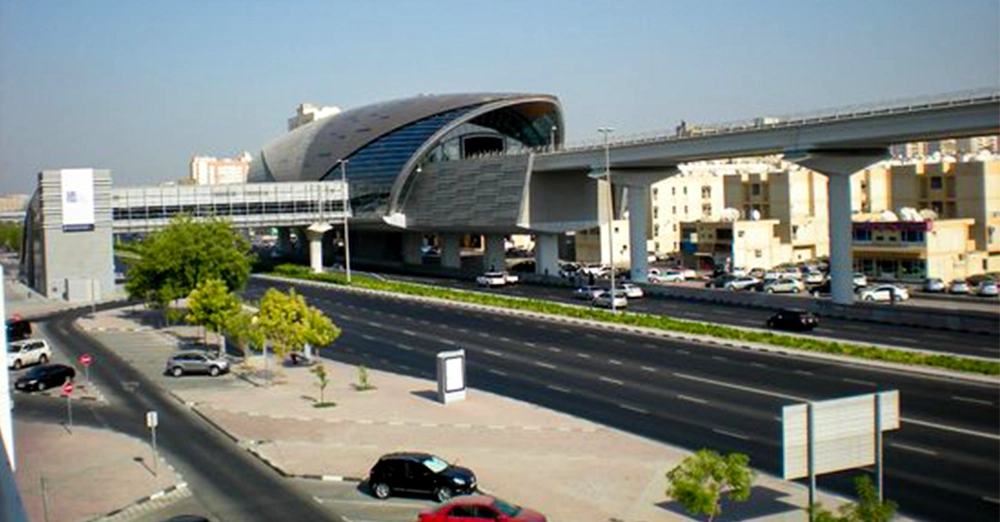 Also, there is an information desk available for queries related to tickets, journey details, and any other information. And there is helpful staff to help you. So, if you have any questions or problems, don't hesitate to ask the team at the information desk.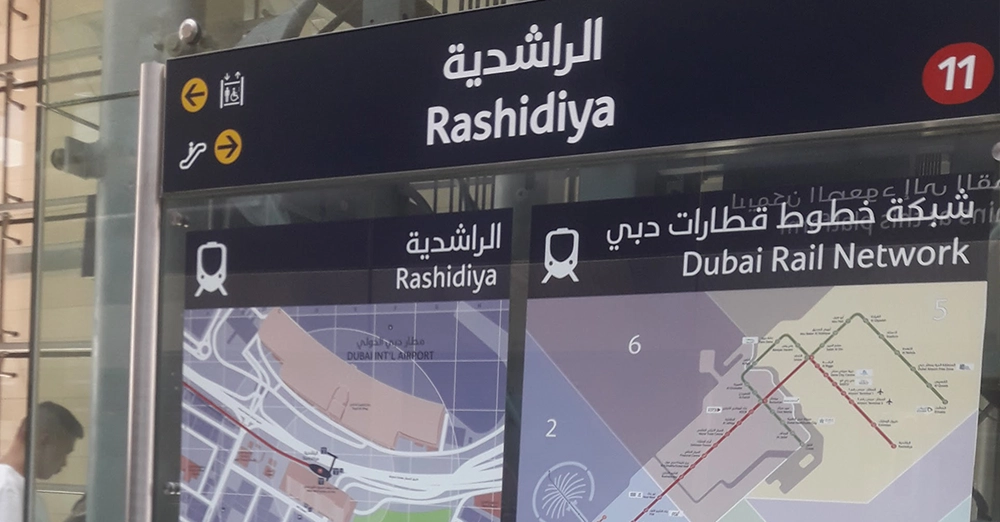 Attractions near Centrepoint metro station
From restaurant dining to hotels and high-end shopping malls, Centrepoint is home to some of the best attractions in town.
Near the metro station, there are small mosques and hospitals. People waiting for the metro can visit these places to pass the time.
Some of the closest places to visit near the metro station are given below:
1.

Al Rashidiya park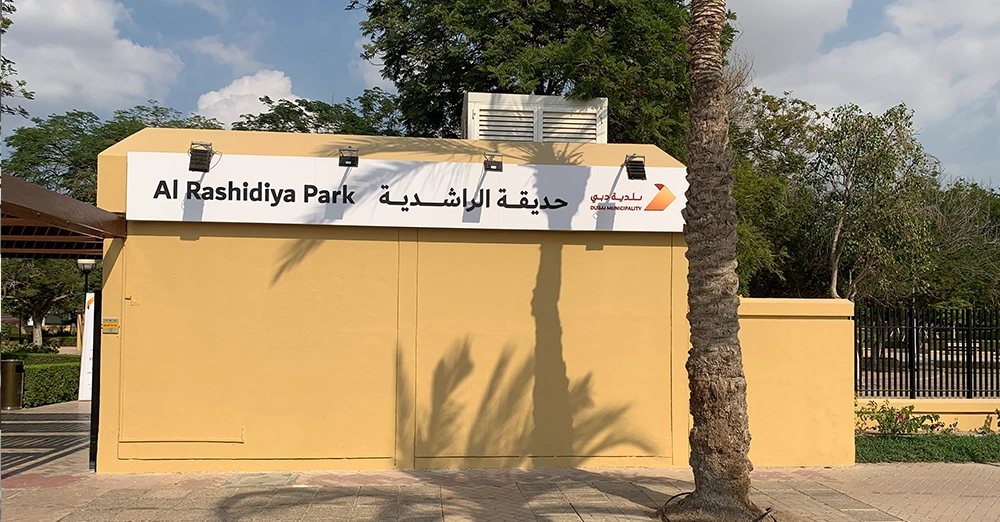 The picturesque Al Rashidiya park is conveniently located near a metro station, making it an ideal place to take the kids. Every age group, from children to adults, may find something they enjoy. It includes a children's play area with slides, swings, and other amusement equipment.
A basketball court and table tennis provide entertaining outdoor games, while long paved paths are perfect for jogging and walking. A small cafeteria at the entrance serves drinks and snacks, and there are dining tables with seating.
2.

Emirates sea restaurant Dubai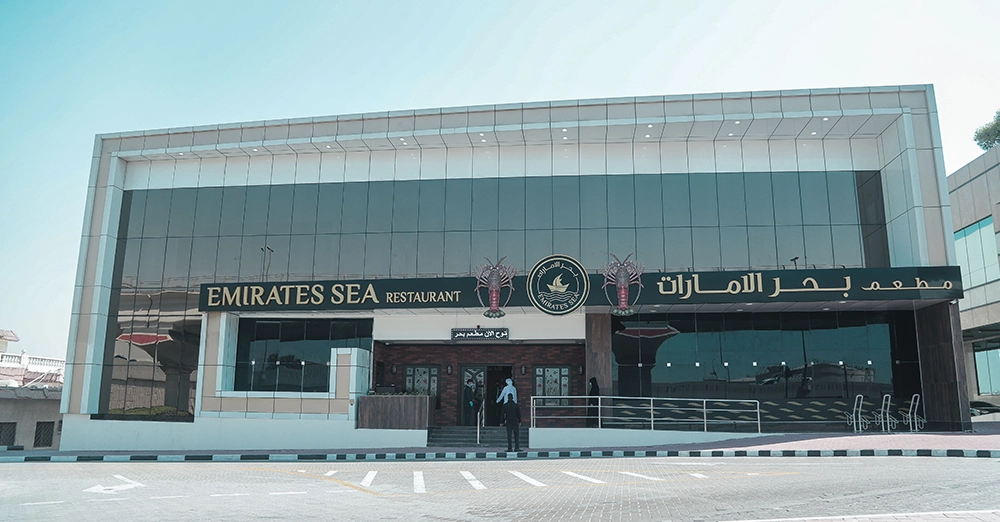 The Emirates Sea restaurant Dubai is excellent for lunch or dinner. You can choose from many different foods, so you're sure to find something you'll like.
Additionally, it offers a diverse selection of dishes that cater to various ethnic tastes, including Indian, Chinese, continental, Persian, Arabic, and Thai cuisine. This restaurant is famous for its delicious seafood. The staffs are friendly and accommodating, which makes dining there a great experience.
Related Info
---
FAQs
What is the new name for the Rashidiya metro station?
The new name of Rashidiya metro station is Centrepoint metro station. And it was renamed on August 2021.
How can I reach Dubai silicon oasis from the Centrepoint metro station?
You can reach Dubai silicon oasis by bus route 320 from the Centrepoint station. It takes around 36 minutes to reach by bus.
Which bus station is near the Centrepoint metro station in Dubai?
The nearest bus station to Centrepoint station is Rashidiya bus station arrival and Rashidiya, police station 1.
Which is the nearest metro station to Centrepoint metro Dubai?
The nearest metro station to Centrepoint metro Dubai is Etisalat metro station and Emirates metro station 2.
How do I get to Centerpoint metro?
Centrepoint metro can be reachable by both bus and metro. Additionally, you can take a cab to arrive more quickly.
Final thoughts
Overall, Centrepoint metro station is one of the busiest stations in Dubai. It provides services to many passengers, as it is the initial point on the Dubai metro red line.
With its central location and convenient routes to some of the best attractions in Dubai, it's no wonder this station is one of the busiest in the city.
So don't forget to check out Centrepoint metro guide while visiting Dubai.


Arijit Negi is an expatriate living in Dubai for 18 years. He completed his degree in Master of Arts in Journalism from the University of Mumbai. Arijit focuses on providing helpful guides and information for ex-pats living in UAE and visitors to the UAE.