Near the Jumeirah Beach Residence, Barasti beach is popular among sea lovers. It is an excellent spot for sunbathing and beachside barbecues. From the sandy shore to the calm waters, plenty of activities make the beach ideal for a day out.
Barasti beach has several attractions, restaurants, and activities. Enjoy mesmerizing birds' eye view by parasailing to a romantic dinner cruise. Also, there are plenty of water sports, beach bars, and entertainment for children.
Our journey to get an in-depth understanding of Barasti beach was as luxurious and varied as the destination itself. Apart from exploring the great activities and attractions, we also looked very carefully to find something through social media platforms looking for insights on user ratings, reviews, and visitor experiences.
Altogether, this extensive research has created a comprehensive guide with thoughtful details tailored to each attraction, hotel, and activity there – providing everything a traveller requires to make the most out of their trip to Barasti beach!
Quick info about Barasti beach
Let's look into some quick info about the beach.
The beach is free to enter. There is no reservation of any type.
You can visit the beach early as 9:00 AM till midnight.
Popular malls are close by for a shopping experience.
In the evenings, live music is performed to entertain visitors.
You can participate in water sports like jet skiing, parasailing, and more.
There are 5-star hotels nearby if you want to spend a night or two in luxury.
You can eat at one of the many beachfront restaurants while admiring views of the Persian Gulf.
Similarly, there is plenty of Barasti beach club to enjoy drinks with a view.
Best of Barasti Beach
Best things to do in Barasti beach
Best hotels near Barasti beach
Best attractions near Barasti beach
Things to do at Barasti beach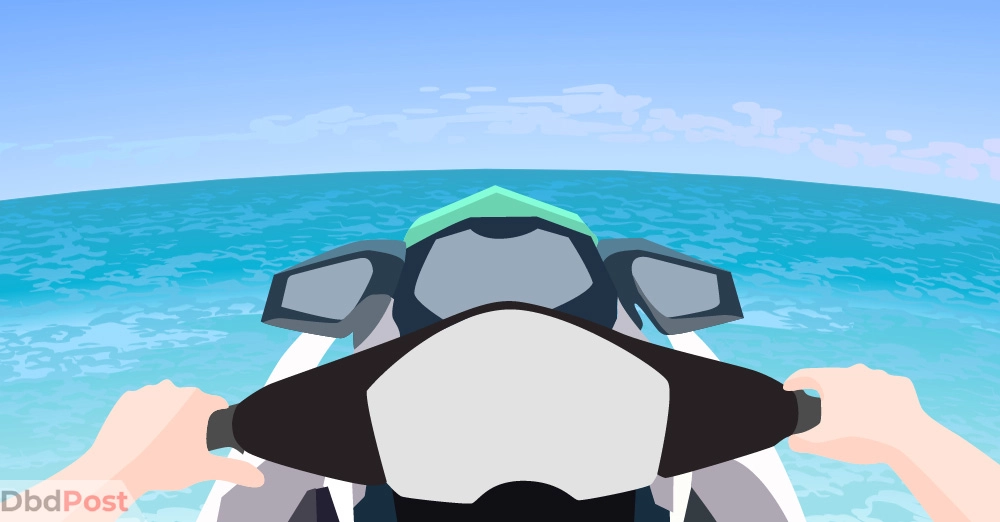 Barasti Beach is located in Dubai and is a fun spot. There are tons of activities that you can do while you're there. You can build sandcastles, fly a kite or go for a nice swim in the warm water. And if that's not enough, choose any activity from the list below.
For the ultimate adrenaline rush, take a parasailing adventure with Barasti Beach. Harnessed to a parachute and towed behind a boat, you will experience 8-10 minutes of unforgettable flight over the sea. The ship will have all the necessary equipment and safety gear so you can relax and enjoy your time in the sky.
From this unique view at 500 feet, you will be blown away by all the stunning details of Dubai Marina, Palm Jumeriah, and other impressive landmarks. What an incredible opportunity to admire your surroundings from a perspective few enjoy!
Book now: Sea-Bird Watersport Equipment Rental
If you're looking for a thrilling and unique way to experience the city of Dubai, taking a jet ski tour near Barasti beach is a perfect choice. You'll be able to catch glimpses of some of the most iconic sights in Dubai, like the iconic Burj Khalifa skyscraper, Burj Al Arab Hotel, and Palm Jumeirah Island; all while riding on a jet ski.
Whether you're an experienced rider or just starting, your guide will teach you how to use the jet ski and ensure your safety. Don't forget to bring your camera to capture pictures of this unforgettable experience.
Book now:
Enjoy an invigorating tour of Barasti beach on a speedy speedboat. Taking off at various departure times between 9:00 AM and 7:45 PM, you'll have the unique opportunity to take in some of the most famous sights in the world.
With stunning views of Dubai Marina, The Dubai Eye Wheel, Jumeriah Beach, The Harbour Project and The Huge Palm, and its luxurious hotels, this tour will surely fill your senses with vibrant memories.
Book now:
On an open double-decker bus tour, it's easy to explore even more of what the city has to offer. With a 24-hour, 48-hour, or 5-day pass, travelers can access over 34 locations across Dubai, including cultural landmarks and lesser-known spots that local insiders would love to show you.
Even better – these tours come with helpful digital commentary available in 12 languages so visitors can learn about the shades of this fascinating city quickly.
Book now:
Have you heard about the excellent 2-hour dinner cruise from Barasti beach? It's unique because it takes place on a real wooden Arabic ship refurbished as a high-class floating restaurant. Similarly, you get red carpet treatment, and there are even open-air upper decks.
Similarly, for dinner, there is a buffet that includes salads, main courses, soups, and desserts, with melodic music throughout the night. However, if you need some fresh air, head to one of the outdoor terraces and listen to live music under the stars. Even in the middle of the ocean, you're free to connect with free Wi-Fi on board.
Book now:
You and your friends will have a blast slipping into life jackets and boarding an air-conditioned yacht for a tour of the UAE's Arabian Gulf. You'll see all the most impressive sights of the UAE from the comfort of your private yacht, making this a true once-in-a-lifetime experience.
Explore Dubai's landmarks with a professional and licensed skipper. You'll see the beautiful views of Dubai Marina and experience the vibrant atmosphere of Barasti beach.
Book now:
If you're looking for an unforgettable way to experience Barasti Beach, look no further than taking a helicopter ride with Atlantis, The Palm. Witness the beauty of Dubai from high in the sky as you soar over some of its most iconic places.
From your window seat, you can see the Burj Al Arab, Dubai Coastline, World Islands, and the majestic Palm Jumeirah come into view. This is a perfect opportunity to share the experience with up to five of your favorite people as everyone gets admiring views from different angles.
Book now: Dubai: Sightseeing helicopter ride
Top attractions near Barasti beach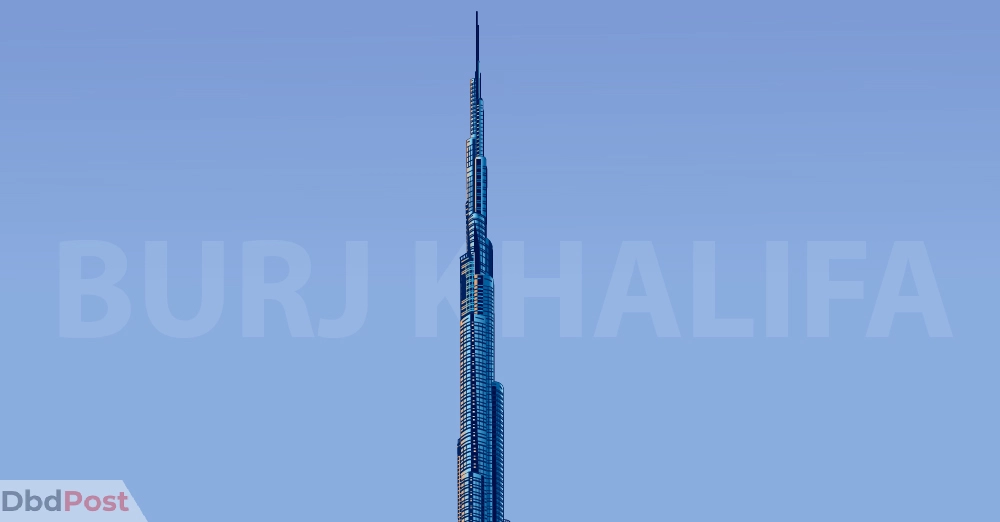 Just a short journey from the beach lies many fascinating attractions, from thrilling waterparks to tranquil gardens, to the iconic Burj Khalifa, which stands tall at 828m and offers spectacular views of the surrounding cityscape. With so much to explore and discover, let's look into the top attraction near Barasti beach in more detail.
The Palm Tower is an iconic building that stands 240 meters above the ground. From its location on level 52, you can enjoy 360-degree views of Palm Jumeirah. This destination has become a popular tourist attraction, and it's easy to see why.
Similarly, you can learn about Palm's history while breakfasting there. Just make sure not to leave after you go inside because once you're out, you can't come back in again – so it's best to stay until you're done exploring.
Book now:
You can have incredible fun at the Burj Khalifa, which stands tall at 828m and offers spectacular views of the surrounding cityscape near Barasti beach. You can see the whole city with views from the outdoor terrace. For some unique historic art and architecture, you should also check out its premium experiences on the 124th, 125th, and 148th floors. [1] CNN, "Burj Khalifa, https://edition.cnn.com/travel/article/burj-khalifa-dubai-guide/index.html"
Likewise, you can enjoy a view from the clouds or a bubbly sunset experience. If you want beautiful views of the city, choose the sunset option. And don't forget to take advantage of free Wi-Fi and visits to the Armani Hotel.
Book now:
A visit to the Miracle Garden near Barasti beach is a fantastic way to connect to the floras. In this 4-hour trip, you can explore the world's most extensive natural flower garden, with over 50 million flowers of eye-catching colors. There's also a life-size double-decker design of the Emirates A380 airbus covered with 500,000 fresh flowers and living plants.
On top of that, there's even a Disney Garden with Mikey Mouse and Mini Mouse along with their friends. Plus, there is a Sunflower Field, Lake Park, Smurfs Village, floral clock, and Umbrella Tunnel. Lastly, enjoy live music and street dances while you're there.
Book now:
Going to the incredible Dubai Desert Conservation Reserve is a fabulous experience. You can go on a Red Desert safari and feel the thrill of dune bashing in a Land Cruiser. To add even more fun, sandboarding is also an option. Likewise, a camel ride lets you take in the sights like never before, and no desert trip would be complete without a BBQ dinner.
Shisha smoking, henna painting, and even belly dancing can make your experience in the desert more exciting. Eating local Arab food like Arabic coffee, dates, falafel, and shawarma will complete your desert experience even more.
Moreover, you can also get dressed in traditional local Arab attire for the occasion. Plus, you can get a one-hour hot air balloon flight and a memorable photo with a falcon.
Book now:
Dubai Marina is a great place to have some fun. You can go on a speedboat, yacht, or helicopter ride. You can have breakfast or a barbecue with friends and family on the boat. Then you can eat dinner with a delicious buffet of both national and international dishes.
As you soar through the air, check out the famous Jumeirah Beach and the Palm from the sky. If you don't want to miss out on more entertainment, you'll be glad to know there is live music and Wi-Fi onboard. Consider planning your next adventure in Dubai Marina.
Book now:
La Perle by Dragone is an excellent and unique show in Dubai that combines acrobatics and other artistic performances on an aquatic stage. With a cast of 65 artists, many incredible performers do stunts such as flying and diving right before your eyes.
You can get close to the action with only 14 rows in the 1,300-seat theater. And to make it even better, lounge access is available, where you can enjoy drinks and snacks while taking in all the excitement of the show. Don't miss out on this incredible experience.
Book now: La Perle by Dragone entry ticket
Dubai Aquaventure Park is an excellent place for thrill seekers. It is the best waterpark in the Middle East and offers many activities. There is also a private beach and a kid's water playground for people who want to relax. Plus, you interact with playful dolphins for over one and a half hours after receiving safety instructions.
Aquaventur features a water park, features slides, tunnels, and towers. You can plunge 27 meters down the waterfall or take an adrenaline-charged ride through the Aquacade tunnel. Similarly, there is a Leap of Faith slide for more incredible thrills.
Book now:
Hotels and resorts near Barasti beach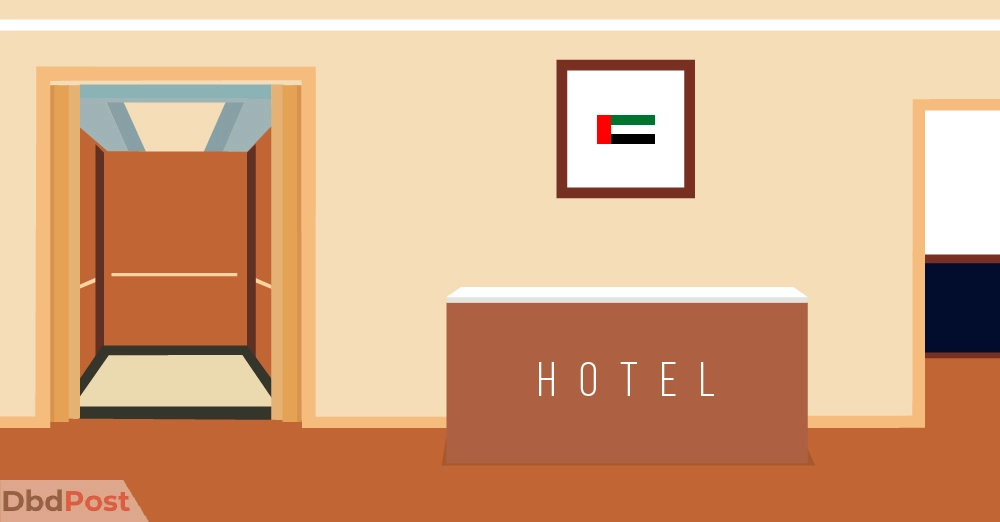 Many hotels and resorts close to the beach offer great amenities like indoor pools, fitness centers, and even spas. There's never a shortage of things to do when you stay near the beach.
Hilton Dubai Al Habtoor is the ultimate vacation spot for you and your family. Located in the Sheikh Zayed Road district of Dubai and close to the beautiful Brasti beach, it's only 2.5 km from Burj Khalifa. Plus, La Perle by Dragone water theater is steps away with a direct connection.
Every room has a flat-screen TV, coffee machine, private bathroom, and free Wi-Fi. To make the experience even better, enjoy the year-round outdoor pool and terrace or take advantage of their 24-hour front desk. Likewise, they also have a free kids' club and spa center complete with a sauna and Barasti beach bar so you can relax after a long day of exploring.
Book now: Hilton Dubai
Take your vacation to the next level by staying at Sofitel Dubai Jumeirah. All the rooms and suites are spacious and come with modern furnishings, private balconies, TVs, high-tech Bose sound systems, and mini-bars.
Plus, you can snack whenever you want with their international buffet dining in their restaurant. But that's not all, there's also a gorgeous outdoor pool, an infinity pool where you can take a dip or relax. If convenience is important to you, there's also free valet parking and Wi-Fi, so you're never too far away from what's happening online.
Book now: Sofitel Dubai
Sonder at JBR is the perfect place to stay while visiting Barasti beach. It has free Wi-Fi, parking, and non-smoking rooms so everyone can stay fresh and breathe easily. The apartments have fully equipped kitchens with dishwashers and everything you need to make your meals.
Plus, a comfy seating area with a sofa, a flat-screen TV, and a washing machine for your laundry needs. In addition, there's an outdoor pool and fitness center for fun in the sun. And you won't even have to leave the area, only 2 km from Dubai Marina Mall.
Book now: Sonder at JBR
Ramada Hotel is a great place to stay when you visit Barasti beach. It has a great location that provides a beautiful view of the Arabian Gulf. Plus, there are lots of fun activities for families to do together.
Inside the hotel, you can relax in one of the nicely-designed rooms. They are all air-conditioned and have satellite LED TV and coffee-making facilities. You can also get food whenever you want it. There are international dishes to choose from, or you can order food from your room anytime. Everyone will feel pampered with a well-stocked bathroom.
Book now: Ramada Hotel and Suites
The Crowne Plaza Dubai Marina is a fantastic spot to stay. It has five different places to eat so you can try something new daily. And the rooms have air conditioning, a flat-screen TV, and even a refrigerator if you get hungry.
For breakfast, they offer both yummy buffets and plenty of American favorites. Of course, everyone will love going outside. There's a fantastic pool and fitness center. Plus, their 24-hour front desk means you'll always have someone to help if needed. Best of all is the gorgeous views of the Marina from your window, what a way to start your day.
Book now: Crowne Plaza
Millennium Place Dubai Marina is just for you and your family to visit Barasti beach. They have fantastic family rooms with air conditioning, a safety deposit box, and a private bathroom. Plus, you get to take in amazing views from your balcony.
Likewise, you can enjoy a buffet breakfast restaurant, free private parking, an outdoor swimming pool, and a fitness center. Plus, they have 24-hour front desk service, room service, and currency exchange for your convenience.
Book now: Millennium Place
Step into the luxurious world of Dubai Marriott Harbor Hotel & Suites and enjoy beautiful city views from its suites. There are plenty of fun activities, take a stroll to the nearby attractions, and explore the beaches and business hubs.
The suites have separate bedrooms, a 42″ flat-screen TV, a DVD player, a fully equipped kitchen, and a washing machine. Don't forget the private balcony to relax outdoors, with lovely views of Dubai Marina. If you're feeling hungry, three restaurants offer delicious modern cuisine. While if you have some business to attend to, indoor meeting space is also available.
Book now: Dubai Marriot Harbour Hotel
The Radisson Blu Residence is a fantastic hotel near the spectacular Barsati beach. The rooms are decorated by Matteo Nunziati (an Italian designer) and have balconies with panoramic views. It's perfect for families, friends, or anyone looking for a relaxing stay.
Plus, you won't even have to leave the hotel to get all your daily needs taken care. The apartments come with fully-equipped kitchens and private laundry services. There are also wellness facilities to keep everyone fresh. Every morning starts great too because there's a delicious daily breakfast served at Zaroob, the Lebanese restaurant.
Book now: Radisson Blu Residence
Stay at the Wyndham Dubai hotel near Barasti beach and get a fantastic view of the Arabian sea and Dubai Marina. The hotel has 493 air-conditioned rooms with comfy flat-screen TVs and minibars. You also get a desk, safety deposit box, and coffee-making facilities. In the bathrooms, you will find showers and baths.
There's also a range of food and beverages at the hotel. Try the Blacksmith for smoked meats or the Alloro Ristorante Italian restaurant for tasty breakfasts, lunches, and dinners. Cool off in their pool with a drink at Chillz pool bar if you're feeling hot.
Relaxing can be fun, and they have a spa, sauna, steam room, gym, and an outdoor swimming pool. For your convenience, they offer complimentary shuttle service to the beach, malls, metro stations, and nearby attractions.
Book now: Wyndham Dubai Marina
Located in beautiful Jumeirah, the 5-star Le Meridien Mina Seyahi beach resort marina has everything you need for an unforgettable vacation. The rooms all feature air-conditioning, free WiFi, and a flat-screen TV. Kids can have tons of fun at the Family Kids Club, where there are beach games and two kiddie pools.
When you're ready to relax and recharge, try out the Club Mina fitness center or go to one of the several swimming pools. Grab some snacks or cocktails by the pool, or check out the Latest Recipe restaurant with its range of international dishes. And don't forget to take a trip to Jungle Bay waterpark for an adventurous time.
Book now: Le Meridien Mina Seyahi Beach Resort & Waterpark
Restaurants near Barasti beach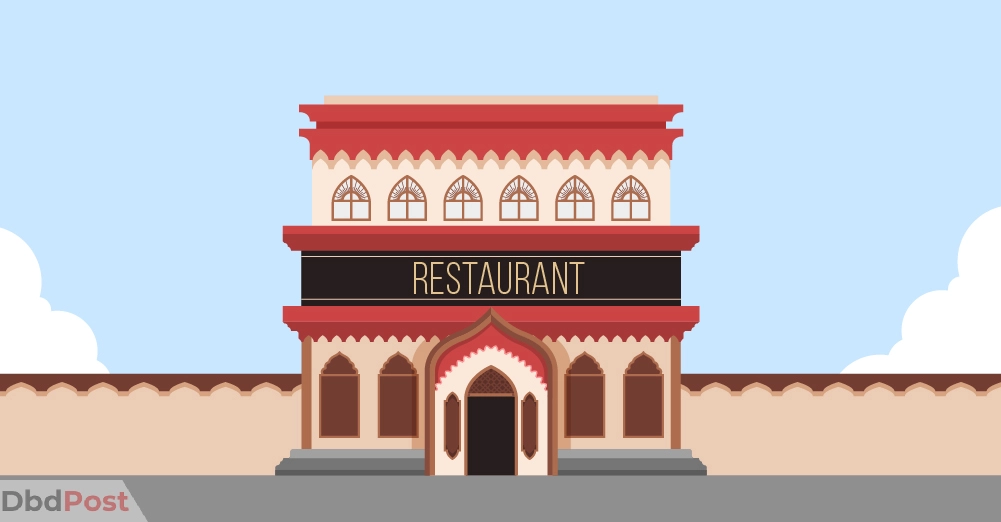 It's no surprise that there are many great restaurants nearby the beach. If you're looking for some delicious food after a long day at the beach, there's something for everyone. You can find seafood dishes cooked with unique spices, hearty burgers made with fresh ingredients, and traditional Middle Eastern cuisine. No matter what your tastebuds are craving, you can satisfy them with a meal near the beach.
The Grand Grill & White Lounge in Dubai is a popular spot for steak lovers. This South African Steak House has been winning awards since 2006. The restaurant serves some of the best steaks and fresh, homemade South African dishes.
The Grand Grill & White Lounge is a great place to eat. They have much different food, like beef and wine. If you want a casual dinner or something more unique, they will have what you're looking for.
Book now: The Grand Grill & White Lounge
DRIFT Beach Dubai opened in 2017 and offers a luxurious dining experience. They include stylish urban vibes and lavish amenities. You can enjoy French cuisine with a stunning infinity pool and the skyline of Dubai Marina.
DRIFT Beach has a menu that will please everyone, with a wine, breakfast, and dessert menu. Whether looking for a date night spot or somewhere to host your next party, DRIFT Beach is the perfect place.
Book now: DRIFT Beach Dubai – One&Only Royal Mirage
101 Dining Lounge and Marina by Yannick Alléno offers a fantastic experience to its guests. You can see beautiful views of Dubai's skyline from this venue. It is well-known for its Michelin-quality chef and Mediterranean dishes.
101 Dining Lounge and Marina offer a lot to people. You can relax inside or outside by the seaside. Another thing that makes this place unique is that you can get there by boat. People can come here for any occasion and have a great time.
Book now: 101 Dining Lounge & Marina
The Beach Bar & Grill, located on Barasti beach, offers a great experience. The atmosphere is warm and inviting, perfect for a romantic dinner or a good time with friends. Here you can enjoy the stunning sights of lush gardens and golden sand from their shaded terrace.
You can have a delicious meal at the Beach Bar & Grill with grilled lobster, tiger prawns, mixed kebabs, prime steaks, and creative salads. At night, the candles will create a soft glow around the area. You'll have an unforgettable beachfront dining experience here.
Book now: The Beach Bar & Grill
To experience Moroccan culture and design, you should visit the Tagine restaurant near the beach. As soon as you walk in, you will feel like you are in a traditional home in Marrakesh. The rooms are designed to make you feel like you are in Morocco.
The walls in Tagine have been hand-polished and wax-plastered. This gives the restaurant a traditional feeling. The decor also has some color thanks to Moroccan lanterns, rugs, and artifacts. People come to Tagine because it has a unique spirit and offers excellent food.
Book now: Tagine
Counter Culture offers delicious treats, like avocado toast, a burger, and lots of hot and cold drinks. The Remedy Bar also has fresh-pressed juices and fruit and vegetable smoothies. It is open from 4 PM to 10 PM each day. The place also allows alcoholic beverages. You can bring your furry family members too.
The great thing about this place is that you can sit outside on the terrace and enjoy the view while you eat. If you're hungry for a fun evening with good food, head to Counter Culture Café.
Book now: Counter Culture Café
Shopping malls near Barasti beach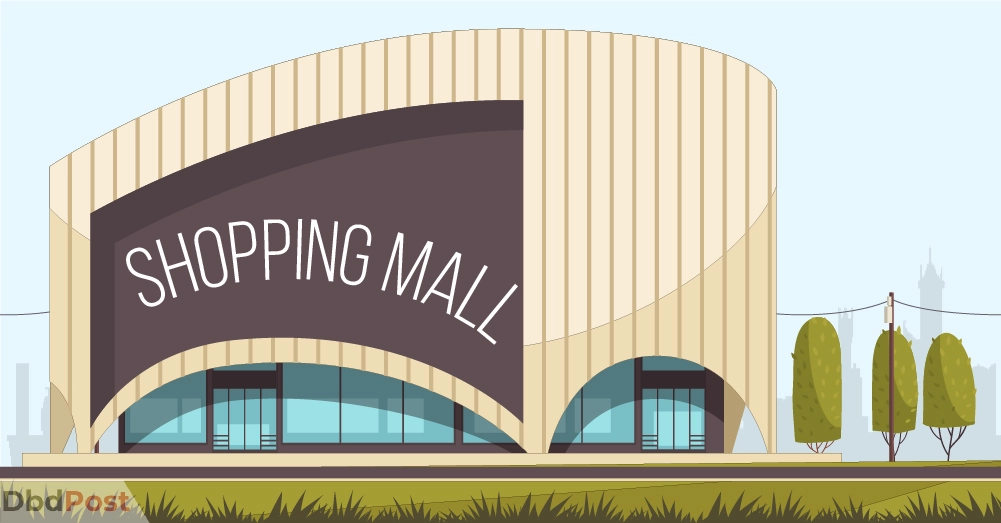 The malls offer plenty of shopping options, whether you're looking for designer labels or bargain finds. With such great shopping opportunities near the beach, visitors can get everything they need to make their vacation even more fun.
1.

Dubai Marina Mall

Dubai Marina Mall has something for everyone. Its modern design leads to various shops, ranging from Adidas to American Vintage, offering 140 stores. If you're hungry after all that shopping, you've plenty of options from KFC to Bateel.

At Reel Cinemas, enjoy the latest movies, or relax knowing your kids are entertained at one of the mall's many activities. With wheelchair accessibility and an on-site ATM, the Dubai Marina Mall ensures all needs are met. And if that's not enough, it offers complimentary Wi-Fi and power bank services so you can always stay connected with loved ones.

Map: Get direction
2.

Marinascape Mall

Marinascape Mall is located in a stunning waterfront spot in Dubai Marina. It offers a unique shopping experience inspired by the chic French Riviera. The Palmon group manages the mall, and you can find elegant retail spaces, plenty of dining and entertainment options, and services for every household's needs there.

Guests can also enjoy dining on the terrace and taking in the mesmerizing view of the Barasti beach. The mall has 200 dedicated car parks, which makes it easy for guests to find a spot. And if guests want to relax and unwind, they can visit the mall's massage, facial, and beauty treatments salon for men and women.

Map: Get direction
3.

Nakheel Mall

Nakheel Mall is the perfect place for a unique shopping experience. It has over 300 outlets, 140 shops, and restaurants like Din Tai Fung and Russo's New York Pizzeria. There are gyms, medical facilities, and banking services for those looking for more than retail therapy. [2]Nakheel Mall, "About Nakeel Mall, https://www.nakheelmall.ae/en/about-us#:~:text=SHUTTLE%20BUS-,ABOUT%0ANAKHEEL%20MALL,-Nakheel%20Mall%20is"

The mall is easy to get to, with 3,000 parking spaces and a complimentary shuttle bus service. You can also enjoy stunning views of the Dubai skyline between shopping sprees.

Map: Get direction
4.

Golden Mile Galleria

The Golden Mile Galleria is close to Barsati Beach, so you can walk on the sand after visiting the mall. The mall has a cafe where you can enjoy a cold drink with your friends. The mall also has ongoing events, like parades, worth experiencing.

You should get a parking membership if you go to the mall often. Furthermore, the Jumeriah monorail will take you to the Golden Mile Galleria.

Map: Get direction
5.

The Mall

The Mall is a beachside mall near Barasti beach, a shopper's paradise, located just across from the Jumeirah Beach Hotel. There are many things to do, like shopping, savoring delicious food, and even admiring fantastic art.

You can also get your hair done in the salon, pick up some groceries at the supermarket, and buy toys for kids while shopping. They have a dedicated prayer room for devotees. Plus, they offer free Wi-Fi if you want to hang out and take a break. The Mall is a great spot for everyone.

Map: Get direction
Flight deals to Barasti beach
Barasti Beach is one of the best places to travel for your next vacation. Before setting out for Barasti, a good and cheap flight deal can help you save significantly. The airlines listed below offer deals for people who need to take a last-minute trip.
Region, price, and interest-based flight deals
Great international vacation packages
Advanced flight search options
Optimized pricing strategies
You can book and receive notifications through the Mobile app
Self-itinerary option for travelers
A vast array of airlines directory
Diverse search for national and international tickets
Weekend last-minute flight deals
Get up to 367 AED ($100) off on flight deals
Quick booking and excellent support
Cheapest airfares of the day
Barasti beach travel tips
Before setting out for Barasti, there are a few tips that you should keep in mind. Follow the tips below for a smooth beach experience.
Make sure you are aware of the best time to go there. Avoid going during peak days to make the most of your trip and get good flight deals.
Pre-book your accommodations for cheaper rates and avoid any last-minute hassle.
Always wear sunscreen to protect your skin from the sun's harmful UV rays, even on cloudy days.
Wear lightweight clothes; bring some beachwear to swim whenever you want.
Bring a beach bag with water, snacks, a hat, and a towel.
Wear a hat and sunglasses to protect your face from the sun.
Stay hydrated by drinking plenty of water and avoid alcohol, which can dehydrate you.
Keep an eye on the weather and be aware of any potential storms or strong currents in the water.
If you're going swimming, always swim near a lifeguard and obey any posted signs or flags.
Avoid litter and dispose of any trash in appropriate trash cans.
These are just a few general tips to keep in mind while visiting the beach. It's always a good idea to research before your trip to learn more about the specific beach you'll be staying in and what you can expect.
Best time to visit Barasti beach Dubai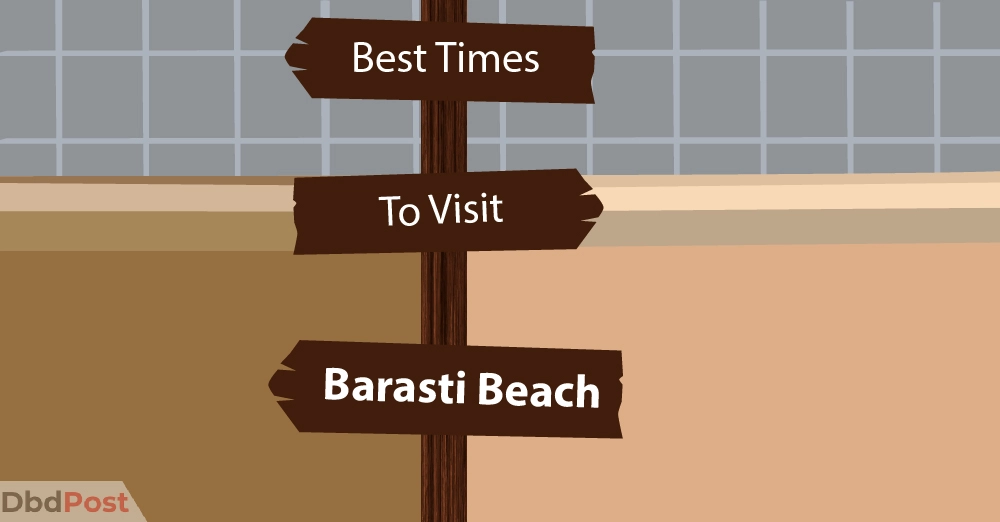 Barasti is a great place to hang out with friends. It opens at 9 AM, so you don't have to wait too long before having fun. On Fridays, the beach packs up with lots of people, so if you're looking for a party atmosphere, it's the day for you.
The best thing about the Beach is that it is free to enter. However, the afternoon is the best time to visit if you want to avoid crowds. Keep in mind that during summer afternoons, the temperature in Dubai averages over 40°C.
The best time to visit the beach will vary depending on several factors, such as climate and personal preferences. Some people may prefer to see a beach during the off-season to avoid crowds. At the same time, others may prefer to visit during the peak season when the weather is warmest, and the water is calmest.
How to save money in Barasti beach?
Going to the beach can be fun but cost money. Luckily, there are some things you can do to save money while at the beach. When you arrive, bring your snacks and drinks. This way, you won't have to buy from the store and pay the total price.
You can also rent umbrellas and chairs for your stay. This will cost less than buying them each. In addition, don't go to the Barasti club, Dubai, if you want to save money on drinks. Finally, look for deals on hotels, flights, and attractions. We have some excellent offers below.
For hotels
For flights
How to reach Barasti beach
The beach is a popular destination for locals and tourists in the heart of Dubai. It's easy to get there; follow one of the methods:
Method 1. By taxi
Taxis are much faster than walking or taking public transportation and will drop you off at your destination. The nearby taxi stand to the beach should only take a 10–15-minute walk.
Map: Get direction
Method 2. By tram
The Dubai tram is one of the easiest ways to get around the city. The nearest tram stop is just 5 minutes away from the beach. You can take a red tram from anywhere in Dubai, and it will bring you right to the beach.
Map: Get direction
Method 3. Rent a car
You can also rent a car to easily and comfortably get to the beach. This is an excellent way to save money if you are going on a family trip or with a group of friends.
Car rentals: Retalcars
Method 4. Get a bus
The bus network in Dubai is extensive, and it's easy to travel by bus. You can easily take a bus from any part of the city to Barasti beach.
Bus rentals:
Barasti beach map
 Related Info
---
FAQs
What is the Barasti beach entry fee price?
Barasti is a fantastic place to hang out, and it doesn't even cost anything to get in. That's right, this paradise is free to enter, so you don't have to worry about your wallet when hanging out here.
What do you wear to Barasti beach?
When deciding what to wear to Barasti beach, it's best to stick with classic beachwear staples like shorts and t-shirts. A floppy sun hat is always an excellent addition if you want to keep your face out of the sun. 
Who owns Barasti beach?
Barasti beach is a public beach, meaning everybody can enjoy the sand and waves. It belongs to everyone, so you don't have to worry about permission or paying a fee. 
Are kids allowed in Barasti beach?
During the daytime, kids are allowed at Barasti Beach to enjoy all the fun with everyone else. When the sun goes down, though, that's when the rules change. Kids aren't allowed at Barasti Beach during the night. 
Final thoughts
Barasti beach near Al Sufouh is a great place to spend the day. It's a fun place to relax in the sun, swim in the water, or explore what is around you. While you're there, don't forget to check out some of the nearby attractions and restaurants.
We hope this Dbd guide has helped you know all about Barasti beach Dubai. With its unique beach vibes, Barasti will surely give you a memorable experience.