Are you looking for a way to make cheap calls from your smartphone? Look no further than Call2friends. This free app offers free calling to any number in the world and a variety of other features to make your life easier.
Call2Freinds also offers an easy-to-use interface that makes calling as simple as possible and more. With Call2friends, you can enjoy all these great features at no cost or pay for additional features.
In this Call2friends review, we will see how to make free internet calls using Call2frieds, its various features, and a few other FAQs about the app.
Call2friends review – Quick summary
| | |
| --- | --- |
| Legit | Yes |
| Works on | PC or on a mobile device through a web browser |
| Free voice call | Available |
| Mobile apps | Currently not available |
| Free texting | Not Available |
| Registration required | Not necessarily |
| Free call limit | Yes |
| Payment required | Yes |
| Premium subscription | Available |
| Free minutes | Available |
| Available language | English |
| Ease of use | Easy |
How does Call2friends Work?
Call2friends is a website that lets you make free voice calls to other people using Call2friends. It is possible by VoIP technology, which uses a broadband internet connection to place phone calls instead of a regular phone line.
To use Call2friends, you will need a computer or mobile device with a microphone and speakers and a broadband internet connection.
It makes online calls possible through the use of WebRtc from web browsers. It prevents sound delays from occurring and uses Adobe Flash technology to enjoy quality calls while calling callers.
Once you have registered for an account, you will have a unique phone number that you can use to make the best quality online phone calls.
If you want to place a call to someone who does not use the service, you will need to purchase a credit package that allows you to call on mobile or landline.
Overall, the Call2friends free calling website is an easy-to-use and affordable way to stay connected with friends and family around the world.
Related info: Check out this Dbd post to find the best free calling apps that work in 2023.
Call2friends features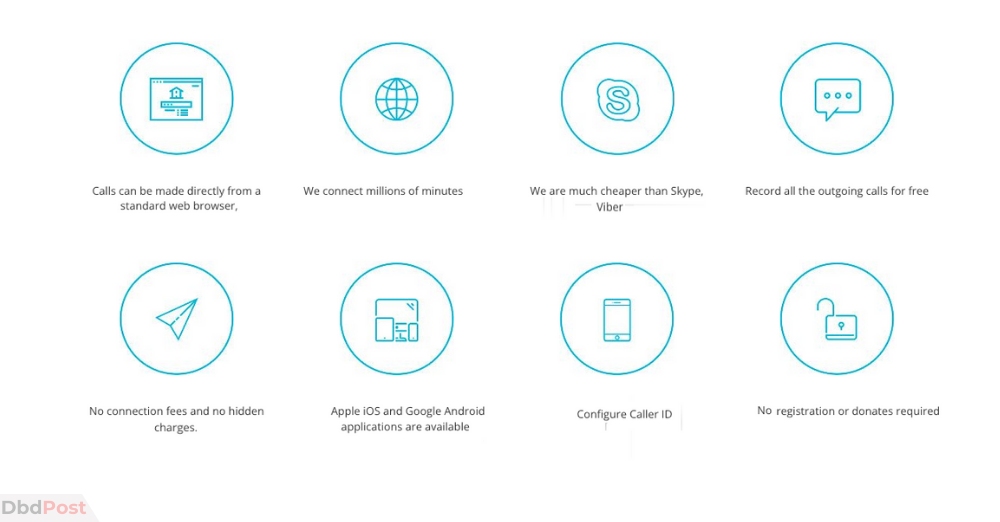 Free calls: With Call2friends, free calls are also available through its website. Free calls to a specific country such as India and USA are also available. However, all international calls made through the app may not be free.
Low rate policy: Call2friends has a low rate policy for all online calls made to mobile phones and landlines.
Free phone number: After you sign up for Call2friends, you will be given a free phone number that you can use to make international calls. The calls are made at the cheapest rates possible.
Multiple countries: Through Call2friends, you can make internet calls to numerous destinations.
Caller ID configuration: Call2friends also allows you to configure your Caller ID for free.
Call recording: This feature on Call2friends will let you record your calls. It is handy to keep track of important business conversations or meetings.
No-Connection fee: The services of Call2friends also have a no-connection fee feature. You can make free calls to any mobile phone and landline, and you will only be charged for the call rate.
Hidden charges: There are no hidden charges on any of the paid services available through Call2friends.
Credits: Credits can be earned through watching videos and downloading. These credits can be converted into minutes which you can use to make a call.
Related info: Check out this Dbd post to find the best free calling websites that work in 2023.
How to download and setup Call2friends apps?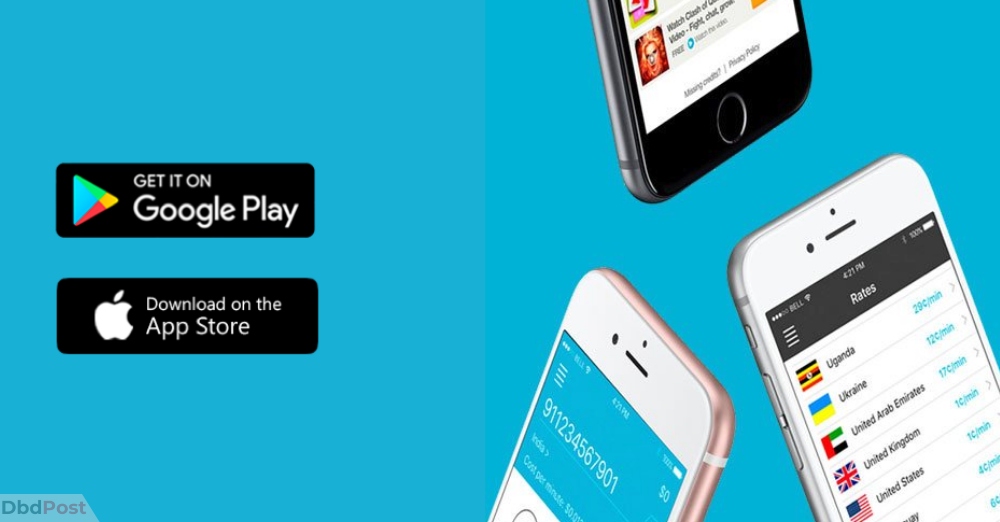 If you want to download the Call2friends Apps on your device to benefit from its services, follow the take the following steps:
Step 1: Go to the Apple App Store or Google Play Store on your mobile device and search for "Call2friends."
Step 2: Download and install the app on your mobile device.
Step 3: Open the app and complete the registration process.
Once you have registered for an account, you will be given a unique phone number that can be used to make free calls.
You can also access the installation link through the official website at Call2friends.com.
Update: Currently, the Call2friends app is not available to download on any Android or iOS devices.
How to make free calls from Call2friends on a browser?
To make online phone calls through Call2friends on a web browser, follow the following steps:
Step 1: Go to the Call2friends website.
Step 2: Click on the "Free Call" bottom on the top half of the page.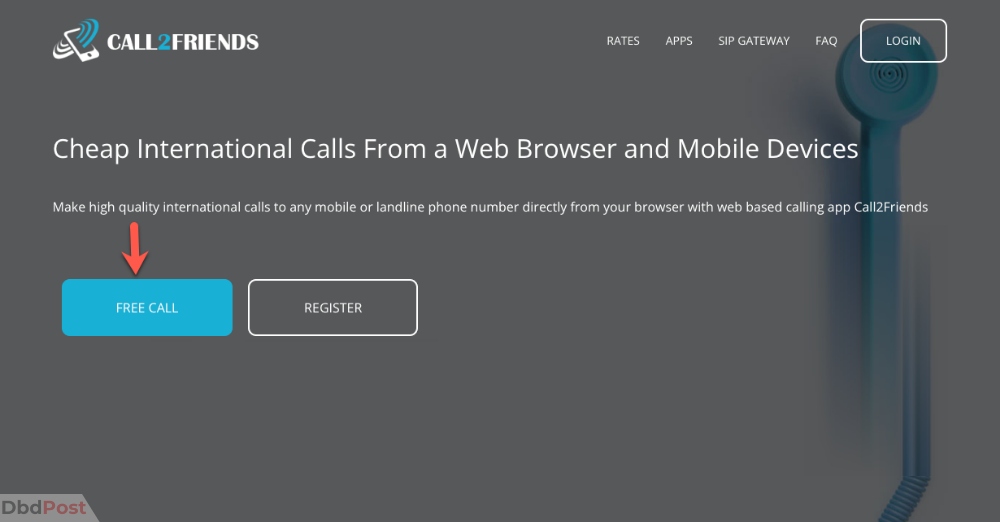 Step 3: Select the destination country you are trying to call from the "select country" option.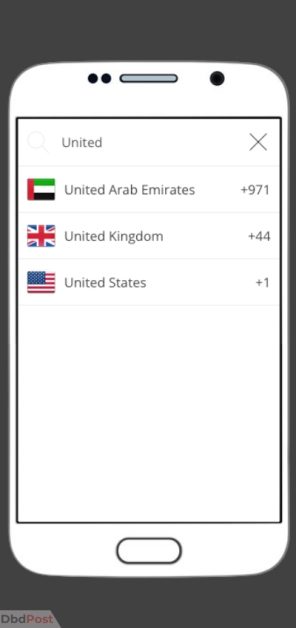 Step 4: Dial the number of the landline or cell phone you want to call on the dial pad in the middle of the webpage.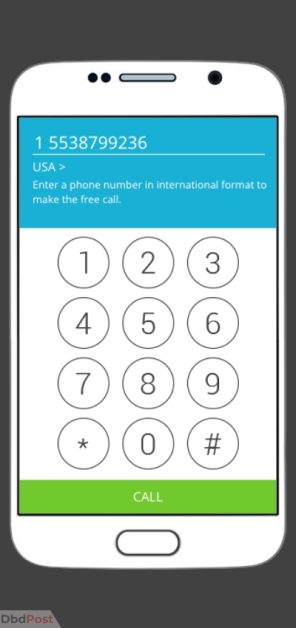 Step 5: Press on the "call" icon on the bottom of the dial pad.
Note that you are only allowed one free call a day without registration. Some countries might also not be available for the free call service.
Related info: Check out this Dbd post to find the best free international calling apps and sites that work in 2023.
How to make free calls from Call2friends Apps?
The Call2friends App is not currently available to download, so you cannot call through it. You can make free calls through the platform by using the web browser on your cell phone.
Call2friends rates
Call2friends offers various rates for calls depending on the country you want to contact. Here are some of the countries and their rates and monthly plans: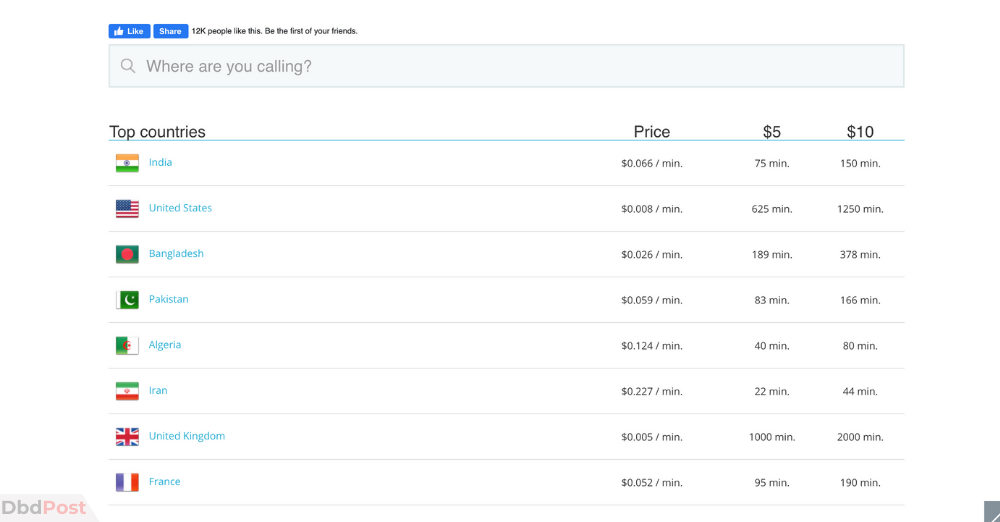 Pros and cons
There are both benefits and disadvantages to using Call2friends to make international calls.
Pros
Easy to use
Low cost
Free for limited minutes
Cons
They have limited mobile support
No international texting features
Currently apps is not available to download
Call2friends Alternatives
If you're searching for alternative options to making worldwide calls at a lower cost, consider the following services:
TextFree: TextFree is an alternative to Call2friends that offers free and unlimited texting and calling services. The app is available for both Android as well as iOS devices.
PopTox: PopTox is an online free calling platform that allows you to make calls over the internet. Paid plans are also available through Poptox if you are willing to pay for unlimited high-quality calls.
Globfone: Globfone is also a cheaper alternative to Call2Freinds and offers coverage of 90% of international GSM networks that allow you to talk to your loved ones worldwide.
Dingtone: If you want to talk to your friends abroad without spending any money, the Dingtone is a good option for you. It also supports caller IDs, voice mails, texts, and many more.
Besides these, you can try any of these apps and sites if Call2friends is not working for you.
FAQs about Call2friends
Is Call2friends legit?
Yes, Call2friends is a legit online calling service that offers low-cost international call rates and a range of useful features.
Is Call2friends safe?
Yes, Call2friends is generally a safe and secure service to use.
Is free internet calling limited on Call2friends?
Yes, there are some limitations on free internet calling with Call2friends. Free calls are limited, and few international destinations may not be included.
Does Call2friends work on PC?
Yes, Call2friends works on your computer. It is also compatible with most of the popular web browsers.
Final Thoughts
Overall, Call2friends is a user-friendly and affordable way to stay connected with friends and family worldwide. It is a great way to communicate with people from other countries, and it can also save you money on your international calls. You can start using this service today.
The lack of mobile support and international messaging features are just a couple of the drawbacks, but they are more than compensated for by low-cost call rates and a comprehensive list of features.
If you like the information in this Call2friends review and find it helpful, feel free to share it with others who may be interested in it.


Andrew Chavez is a passionate technology researcher and MSc graduate from Texas A&M University. He has a broad range of knowledge on current tech developments, new discoveries in the field of high-tech and science, as well as software engineering proficiency. With an insatiable appetite for learning and discovering, Andrew strives to bridge the gap between academia and industry. His ambition drives him to make meaningful contributions to the tech world continuously.