Mamzar beach is located on the edge of Dubai near Sharjah. The beach is situated along the Arabian Gulf and offers stunning views of the city skyline. The white sand beaches, crystal clear waters, and lush green gardens make it a perfect destination for a day out in the sun.
Al Mamzar beach is a great place to visit. There are plenty of activities, restaurants, and entertainment options. You can enjoy thrilling rides at the waterpark to sightseeing from the Burj Khalifa. There are also plenty of water sports, beach bars, and clubs nearby.
Our exploration of Mamzar beach was a luxurious, unforgettable experience. We looked at the great activities and attractions and searched social media platforms for insights on user ratings, reviews, and visitors' experiences.
Our thorough research has produced this Dbd guide that includes detailed information about each attraction, hotel, and activity available at Mamzar beach. With this guide, travelers can be sure they are making the most of their trip to Mamzar beach.
Quick info about Mamzar beach
Here is some quick facts about the Al Mamzer beach
This beach is spread over 106 hectares and is full of things to do and explore.
It has three incredible swimming pools, over 1,600 palm trees, 300 coconut trees, and 55,000 square meters of green lawns.
If you get hungry, there are many food kiosks from which to choose.
The beach park has free basketball, football, and volleyball courts.
You can visit an outdoor theatre when you want a break.
And if skating is your favorite sport, try the skateboarding park! Mamzar beach is super fun.
The beach has dedicated facilities for people of determination.
Best of Mamzar Beach
Best things to do in Mamzar beach
Best hotels near Al Mamzar beach
Best attractions near Mamzar beach
Burj Khalifa
Wild Wadi Waterpark
Things to do at Mamzar beach
You can do several activities while visiting Mamzar beach. Here are some top picks:
A full-day sightseeing tour of old and modern Dubai is the best way to see everything. You will be able to see the city's wonders, like Deira's souks and the Dubai Museum, as well as the latest architectural wonders. Similarly, you can go to Mamzar beach and see all of Dubai without worrying about transportation or where things are.
With a driver-guide, you will get snippets of local history from time to time. Notable sights in the package include Jumeirah Mosque, Palm Jumeirah, Dubai Mall Fountain, Zabeel Palace, Burj Al Arab, and Etihad Museum. They will pick you up and drop you off at your hotel without worrying about anything.
Book now: Full-day Dubai city tour
The Big Bus Dubai tour is an excellent way to see the sights of Dubai. The bus has two floors, and it is open at the top. Similarly, you can choose a 1-day Classic, 2-day Premium, and a Deluxe 5-day pass. With these passes, you can get on and off the bus at any stop.
Visit the souks, malls, museums, and monuments during the tour. You can also create your sightseeing itinerary. Additionally, you can explore the Arabian dhow cruise, free night tour, and insightful walking tours. Finally, impeccable audio commentary in 12 languages ensures that every detail of each site is fully explained.
Book now: Big Bus Dubai Hop-On Hop-Off Tour
Dining on a cruise is a fun and unique way to see some of Dubai's best sights. Enjoy a two-hour dinner cruise that includes a ride in a vast glass-enclosed boat. The high-class floating restaurant will take you around the spectacular Dubai Marina and show you amazing sights.
On the ship, you can listen to romantic music and eat delicious food from Raddison Blu. And don't forget the delicious buffet meal with salads, main courses, soups, and desserts. There is also a great bar with fun entertainment.
Book now:
4.

Sharjah aquarium

Sharjah Aquarium is a must-visit spot. It's enormous, with an area of over 6500 square meters, two floors, and 21 aquariums. You can check out the 1.8 million liters of water with tons of cool stuff, from clownfish and seahorses to moray eels. There are also many exotic marine creatures and more than one hundred species. [1]Sharjah Museums, "About Sharjah Aquarium, https://www.sharjahmuseums.ae/en-US/Museums/Sharjah-Aquarium"

Not only that, it's the first and biggest educational place in the United Arab Emirates. The aquarium also rescues any sick or injured sea turtles. A special team takes care of them before re-releasing them.

When you visit Sharjah Aquarium, you'll learn about all the excellent creatures underwater and raise your awareness about preserving marine ecosystems. The aquarium is wheelchair accessible and has a prayer room and a fun gift shop.

Map: Get direction
5.

Al Mamzar beach park

Al Mamzar beach park is the first smart park in UAE. It spans over 99 hectares, with plenty of things to do and explore. You can enjoy swimming, as there are pools and water chairs for people of determination. Also, engage in sports like basketball, football, and volleyball or rent a bike and ride.

You can have a picnic, barbecue with family and friends or bring your little one to the children's play area. Plus, the park has many high-tech features like smart chairs, gates, containers, virtual learning, swimming sprinklers with lifeguard service/

Map: Get direction
Top attractions near Mamzar beach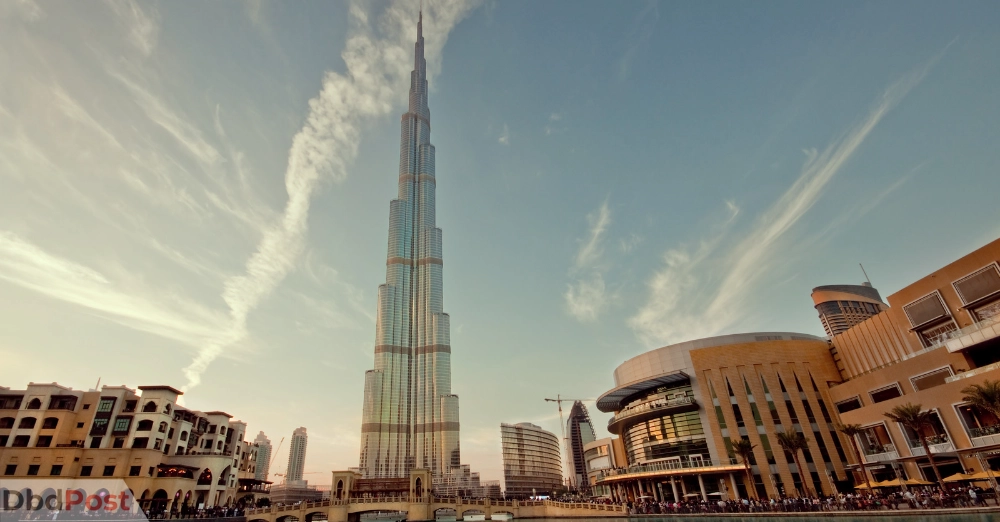 Mamzar beach park is an excellent place for families and couples alike, with plenty of activities and attractions nearby. Below we have a list of top attractions nearby Mamzar beach, Dubai.
This fantastic place is a massive biodome that houses a tropical rainforest with thousands of animals! It's home to the world's largest indoor artificial life-sustaining tree. With more than 3,000 animals inside, visitors have four levels of interaction.
Likewise, the Green Planet is an incredible place to explore and experience nature like never before. You can see sloths, tucans, and even tree porcupines. Also, you can learn about South American plants, vines, reptiles, fish, and insects.
Book now:
Full-Day Ticket to The Green Planet
2.

Burj Khalifa

Embark on the ultimate journey and explore Dubai's majestic Burj Khalifa tower. On its 124th, 125th, and 148th floors lie the tallest observation deck in all of Dubai, with a breathtaking panoramic view. Step outside to take pictures or use powerful telescopes for maximum sightseeing pleasure. Also, you can hop onto an exhilarating virtual reality ride at this remarkable attraction. [2]Burj Khalifa, "About, https://www.burjkhalifa.ae/en/#:~:text=THE%20TOWER,OBSERVATION%20DECKS"

If you crave more thrills, check out the sand tiger sharks at one of Dubai's famous aquariums. Then experience a mesmerizing light show with the grandest performing fountain in town. Also, don't forget to admire downtown Dubai from above for an awe-inspiring finish to your adventure.

Map: Get direction
3.

Aquaventure Waterpark

The Dubai Aquaventure park is a great place to visit if you want some thrills. The waterpark offers many different activities, including a private beach, a kid's water playground, and the chance to interact with dolphins for over an hour.

This place is full of slides, tunnels, and towers that can excite you. From going down the waterfall 27 meters to an exciting ride through the Aquaconda tunnel or gliding through the Leap of Faith slide. Each feature provides more amazing thrills than the last. The Lost Chambers aquarium makes your whole experience even more fun.

Map: Get direction
4.

Lost Chambers Aquapark

The Lost Chambers Aquapark has lots of different kinds of animals from the sea. There are over 65,000 marine species, including hundreds of native species. You might see seahorses and jellyfish. You can also see the Arapaima (the world's largest freshwater fish) from Amazon.

In addition, you can explore the ruins of the "Lost City of Atlantis" and learn about its history and culture from experts. There are 20 marine exhibits for you to see. The Lost Chambers Aquapark is a unique experience.

Map: Get direction
5.

Wild Wadi Waterpark

They have tons of wild rides, like the ones that let you get sprayed with water, splash into a pool, or speed down a slide. But that's not all, and there are also plenty of places to eat. And if you forgot your swimwear or want something special to take home with you, there are retail outlets where you can find just what you need. [3]Jumeriah, "About Wild Wadi, https://www.jumeirah.com/en/wild-wadi#:~:text=A%20wholesome%20day,Waterpark%E2%84%A2%20main%20entrance"

Also, you can purchase the perfect souvenir to remember your unforgettable aquatic adventures. Plus, they make sure it is safe and fun for all ages. To top it off, they even offer complimentary birthday tickets, so don't forget to celebrate at Wild Wadi Waterpark.

Map: Get direction
Hotels and resorts near Mamzar beach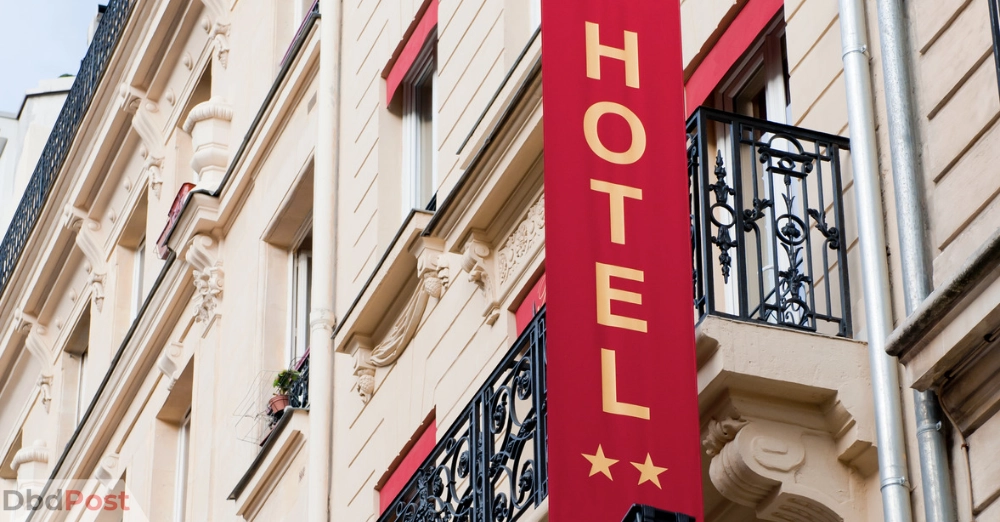 Visitors to Mamzar beach can enjoy a luxurious stay in one of the many nearby hotels and resorts. For those looking for 5-star accommodation, the Mövenpick Hotel Apartments is an excellent choice with its contemporary rooms, beachfront location, and city views. Other options include Sharjah Grand Hotel, Golden Sands Hotel, and more.
Mövenpick Hotel Apartments nearby Al Mamzar park Dubai is a great place to stay. Their rooms and apartments are fully equipped with wooden floors and flat-screen TVs. Each suite has its kitchen or kitchenette, dining area, and bathroom. When hungry, visit their international restaurant for breakfast buffets, an à-la-carte menu, and 24-hour room service.
You can enjoy the nearby Mamzar beach street since there's a free daily shuttle service from the hotel. Plus, there's even a pool and a fitness center to help you stay active during your stay. And if you have a car, don't worry because plenty of free private parking is available.
Book now: Mövenpick Hotel Apartments
The Golden Sands Hotel is incredible! It has 340 rooms and 50 square yards of deluxe rooms, premier rooms, and studios. It has one, two, and three-bedroom suites with a complete kitchen, refrigerator, oven, and washing machine. Similarly, you can also find an executive lounge in the hotel and have meetings or events.
The restaurant in the hotel serves a variety of international cuisine. You can take a much-needed break by swimming in their indoor and outdoor pools or working up a sweat in the sauna or fitness center. Lastly, you can enjoy the convenience of being connected to the Sahara Center Shopping Mall by a footbridge.
Book now: Golden Sands Hotel
Make your stay at the Novotel Sharjah Expo Center an unforgettable experience. With amenities such as soundproof rooms, a pool, free WiFi, and parking included, all the essentials are covered. And with air conditioning, a restaurant, and breakfast included in the package, it's easy to feel like royalty.
If you want to do business while visiting Sharjah, you can use the onsite business services and fax/photocopying. You can also relax in the bar or spa or explore the city sights. And don't forget to try some delicious food at one of the two restaurants.
Book now: Novotel Sharjah Expo Center
Lavender Hotel is a luxurious hotel near Mamzar beach. This hotel has 261 decorated rooms, including Executive suites and Standard Twin and King rooms. The hotel also has a spacious conference center with 5738 square feet. Business services are available 24/7, and there are meeting rooms available.
There are many things to do at this hotel. You can have a delicious breakfast buffet or get food delivered to your room 24 hours a day. You can swim in the outdoor pool or relax on the poolside chairs. Other amenities include a coffee and tea area, laundry facilities, and a children's pool.
Book now: Lavender Hotel
The 72 Hotel is a 5-star luxury hotel with up to 72 rooms for you to choose from. All the rooms have comfy features like air conditioning, plus bathrooms with shower/tub combos and free toiletries. You'll find 50-inch LCD TVs with cable channels and electric kettles for heating.
Plus, there's daily housekeeping, so your room stays clean. The hotel also offers an indoor pool, free self-parking and valet parking, and a buffet breakfast. If you need to travel, a roundtrip airport shuttle is available from the hotel.
Book now: 72 Hotel
The DoubleTree by Hilton Sharjah near Mamzar beach is the perfect place to stay. It has 264 rooms, comfy beds, child-friendly high chairs, cribs, and toys. Fun amenities include TVs with cable channels, separate tubs/showers, and rain showers.
Being at the DoubleTree by Hilton Sharjah is a luxurious experience. It even has an indoor and kids' pool with a lifeguard on duty. Plus, you can get a yummy buffet breakfast. Also, you can leave your bags in the storage area or take their elevator up to your room.
Book now: DoubleTree by Hilton
Pullman Sharjah is a fantastic 5-star hotel with tons of facilities. You can stay in one of the 180 rooms and get ready using the rainfall showers and designer toiletries. You can watch a show on 55-inch LED TVs with satellite channels to relax. The rooms also have wardrobes/closets, separate sitting areas, and even free infant beds.
Also, they have two indoor pools and an outdoor pool with sun loungers that a lifeguard watches over. You can also enjoy complimentary tea bags/instant coffee and electric kettles in your room. Self-parking and valet parking are also complimentary. And for breakfast, there's a delicious buffet to choose from. Plus, the staff at Pullman Sharjah are multilingual.
Book now: Pullman Sharjah
The Occidental Sharjah Grand is an eco-friendly hotel near Mamzar beach, and you can have lots of fun at the beach and rest in this hotel. Each bathroom has tubs, showers, bidets, and 32-inch TVs with cable channels. There are 221 rooms to pick from.
Each room also has wardrobes/closets, balconies, and daily housekeeping. In addition to these great amenities, there's an outdoor pool and a children's pool with a waterslide that guests love. Plus, you can park your car for free in either self-parking or valet parking.
Book now: Occidental Sharjah Grand
It's a 4-star luxury hotel in the middle of Al Taawun Street. The rooms are excellent and have flat-screen TVs and air conditioning. Plus, they have special bathrooms with hairdryers too. The restaurant serves delicious European, Chinese, Arabic, Indian, and Far Eastern cuisine. And if you like drinking some coffee or hot drinks, you can head to La Fontana for a relaxing break in the lounge area.
You also get access to amazing amenities like a rooftop swimming pool, a sauna, plus a gym with tons of exercise equipment. To top it all off, there are even hot tubs and massage treatments, perfect for soothing your tired muscles after a long day out sightseeing.
Book now: Sharjah Palace Hotel
ALazmi Hotel is close to the exciting Mamzar beach and is only a 13-minute walk from the Sahara Centre. Every room has special amenities like air conditioning, so it's nice and cool inside. You also get a flat-screen TV with satellite channels, bed linen, and towels to ensure you feel comfortable.
Breakfast is available either served or buffet style, so you'll find it if you want something light or special. And don't worry if your flight arrives late, the hotel has a 24-hour front desk, so someone will be there to greet you.
Book now: ALazmi Hotel116
Restaurants near Mamzar beach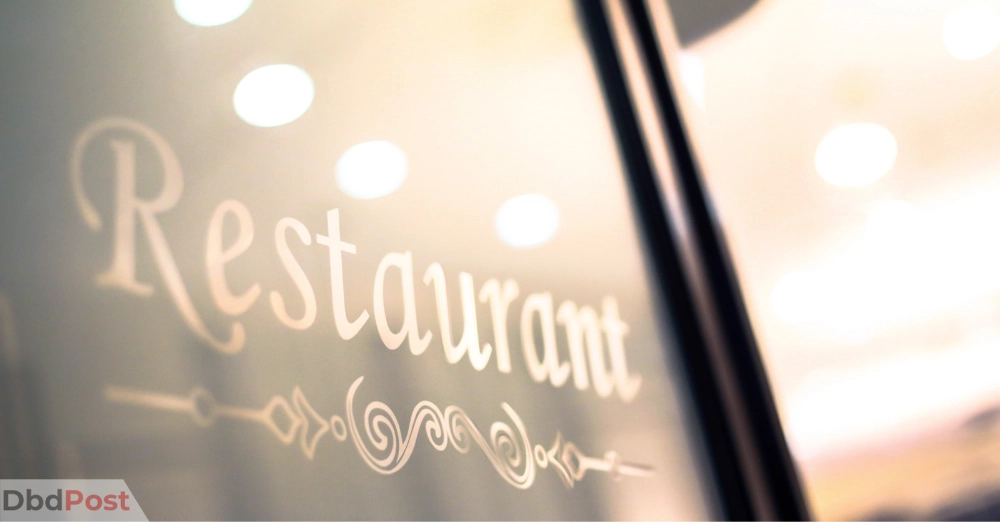 Al Mamzar beach is a great place to go if you want to eat outdoors. They have many different restaurants that offer all sorts of foods from all over the world. You are sure to find something you will like.
1.

Sigdi restaurant

This royal kitchen is famous for its amazing food. This restaurant uses a lot of spices, dried fruits, and nuts to make their dishes delicious. Many of the recipes have been passed down from generation to generation.

You can try their Mughlai or Chinese dishes when you visit and even have some tasty beverages and desserts. These specific cuisine dishes make Sigdi restaurant a great place to have lunch on the weekend. So the next time you are near Mamzar beach, stop by and enjoy the fantastic flavors at Sigdi restaurant.

Map: Get direction
2.

Spices restaurant

Spices restaurant is a popular and exciting place to eat. It's near the beautiful Mamzar beach and has a great relaxing space to have your meal. The best part is that they serve meals with only fresh and healthy ingredients. The restaurant is inside Mövenpick Al Mamzar, where you can get unique Oriental creations and traditional middle eastern food.

Whether it's breakfast, lunch, or dinner time, Spices has something for everyone. They offer international buffets for large groups and à la carte menus for special occasions. And if that wasn't enough, you even get delicious classic dishes from around the world.

Map: Get direction
3.

Afghan Palace Restaurant

Afghan Palace is a restaurant you should visit while visiting Mamzar beach. They offer delicious Afghan food like kebabs, grills, and Afghani dishes. They offer unique items like the Shinwari karahi chicken dish, Rosh Kandahar, and a Mix chicken and vegetable Soup.

You will surely be happy with your next meal from the Afghan Palace. Their delivery times are usually perfect, so you don't have to wait too long for your food to arrive. Plus, their customers rate them highly with lots of great reviews.

Map: Get direction
4.

Delhi Nihari restaurant

Delhi Nihari is a popular restaurant near Mamzar beach, serving delicious food for over 30 years. They specialize in traditional Indian and Pakistani dishes and use only the highest quality ingredients.

The restaurant is famous for being in the industry for a long time. Many people know about it and are recognized by government organizations and high-profile companies. Delhi Nihari is the place to go if you're looking for a delicious and flavorful meal.

Map: Get direction
5.

Ikkayees Restaurant

Ikkayees Restaurant is a great place to eat. They also serve fantastic food like Fish Mango Curry, Elaneer Chicken, Nidhi Kozhi, and Chemmeen Kizhi from Arabic Cuisine.

They've also hired many differently-abled people to make their restaurant even better. It's an excellent eating experience here; everyone should come to check it out. Everyone loves the appetizers, main courses, desserts, and beverages they offer.

Map: Get direction
Shopping malls near Mamzar beach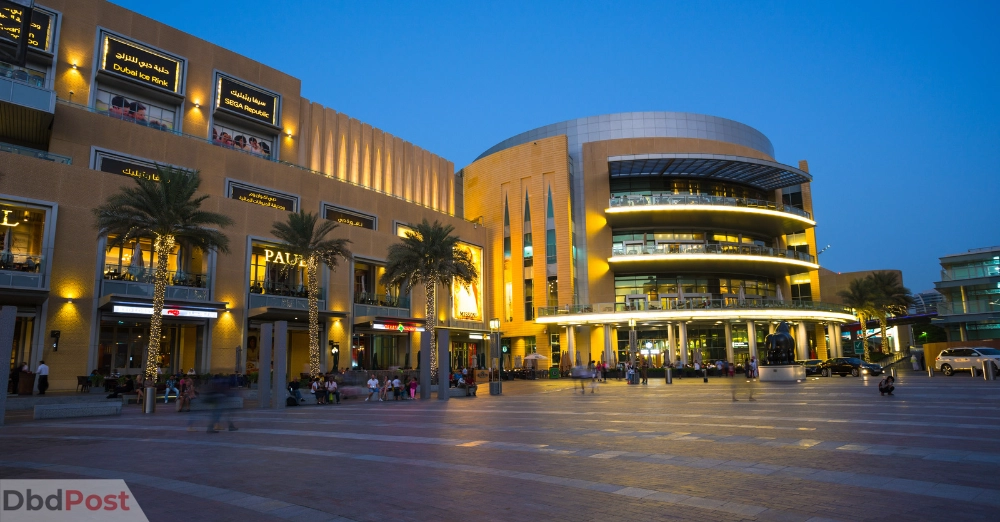 There are many malls near Mamzar beach for visitors to explore. The malls offer a variety of stores, restaurants, and activities. You can also see the beach and Dubai skyline from the mall. Whether you're looking for souvenirs to bring home or want to buy something for yourself, these malls have everything you need in one place.
1.

Century Mall Dubai

Century Mall Dubai is a great place to shop. The mall has lots of stores that carry all kinds of fun things. You can find books, toys, and gifts for your family and friends. If you're looking for something special for kids, there's children's fashion with cute clothes for any style.

It has many stores where you can find anything, from clothes to electronics. Similarly, you can find unique cosmetics and perfumes, electronics, and mobile phones with the latest brands. There are also lots of restaurants, cafes, and fast food places if you want to grab something to eat.

For entertainment options, you'll find movies, video games, and more. Plus, you can pick up accessories like hats, jewelry, watches, and even glasses.

Map: Get direction
2.

Ansar Mall

With many stores and excellent activities, it's not just a shopping mall but a fun experience. You'll find extensive selections of brands from all over the world at affordable prices. Best of all, when you make purchases, you get reward points that you can convert to cash.

Right now, there are some fantastic promotions and offers running too. You get a reward point for every item bought from supermarkets, electronics, household, cosmetics, or footwear sections. One reward point is equivalent to 5 AED, which can redeem for other purchases.

Map: Get direction
3.

Sahara Center

The Sahara Center is one of the leading shopping destinations in the UAE, located on the Dubai-Sharjah Highway. You can choose from a wide selection of the world's leading brands. Plus, there is much to do, like explore Adventureland, a thrilling entertainment theme park, or catch a movie at Novo Cinemas with their VIP theatres and fancy MX4D real-screen.

You can also savor international cuisines from near and far, including American, Asian, French, Indian, and more. Not to mention, the mall has a charging station as well as baby feeding & changing rooms. Even prayer rooms are available if you need peace while shopping.

Map: Get direction
4.

Madina Mall

Madina Mall is an excellent place near Mamzar beach. The mall has a variety of stores where you can find nearly anything from clothes to food to supplies for school. It's a great spot to hang out with friends and family.

There's an entertainment center with games and activities for everyone to enjoy. There are also plenty of restaurants where you can grab a bite. Whatever your thing is, there's always something fun going on at the Madina Mall.

Map: Get direction
5.

Mega Mall

Located in the heart of Sharjah, it's one of the UAE's leading retail and leisure destinations. It's huge! It has four floors and over 800,000 sq. ft. You'll find popular international, regional, and local brands across those four floors. [4]Mega Mall, "About Mega mall, https://www.megamall.ae/about-mega-mall/#:~:text=Mega%20Mall%20opened,various%20other%20properties."

Antic's Land family entertainment can rescue you from boring shopping sprees. There are more than eighty different stores ranging from 5 anchor stores such as Sephora, Mega Mart, and Sharaf DG and seven Novo Cinema screens. Plus, there's a food court with over ten different outlets.

Visit the Mega Mall for a memorable shopping experience. With a record number of visitors of over 25K on weekdays and over 30K on weekends, this mall is packed with happy shoppers. You can also find brands like Axiom, Brand Bazaar, Aldo, Crocs, and Rivoli at this incredible mall.

Map: Get direction
Flight deals to Mamzar beach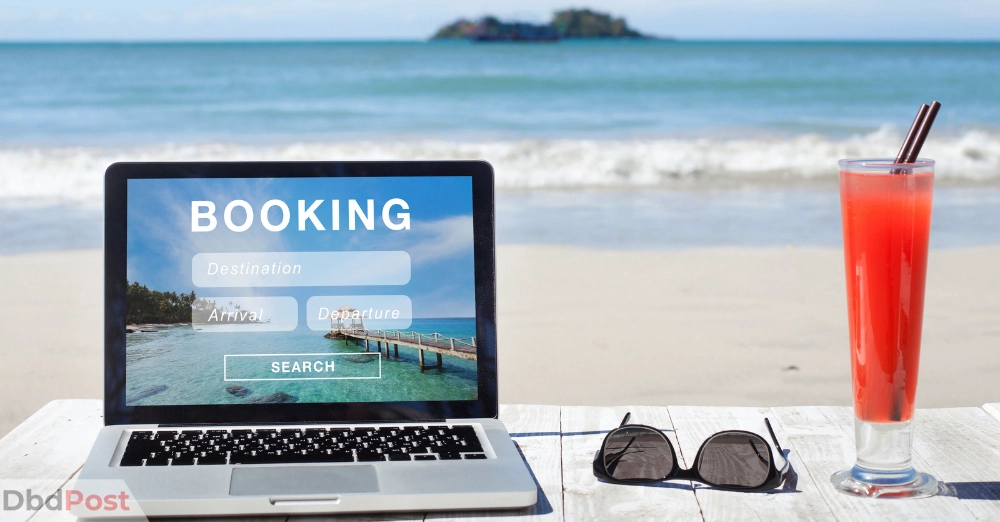 The airlines below have cheap flights to Mamzar beach. You can also book last-minute flights and get good deals on tickets from the services listed below.
Flights category based on region, price, and interest.
Excellent international vacation packages.
Advanced flight search.
Optimized pricing strategies.
One-click booking, notification, and offers via Mobile app.
Self-iternary option for travelers.
Extensive airlines directory.
Diverse search for international tickets.
Get up to 367 AED ($100) off on flight tickets.
Fast ticket booking with excellent support.
You can find the cheapest flight deals here.
Mamzar beach travel tips
Mamzar Beach is a popular destination in Dubai. Here are a few tips for doing at Al Mamzar beach.
Pack sunscreen, a hat, and sunglasses to protect yourself from the sun. The weather in Dubai can be scorching and sunny, so protecting yourself from the sun's rays is essential.
Bring a swimsuit and a towel if you plan to swim or sunbathe. There are also changing rooms and showers available at the beach.
Make sure to bring enough water and snacks to keep you hydrated and energized during your visit.
Keep an eye on your belongings, as there may be crowds at the beach.
Follow the beach's rules and regulations, such as no smoking or littering.
If you're visiting with children, keep an eye on them to ensure their safety.
Consider visiting during the week to avoid crowds, as weekends and holidays can be very busy at the beach.
Best time to visit Mamzar beach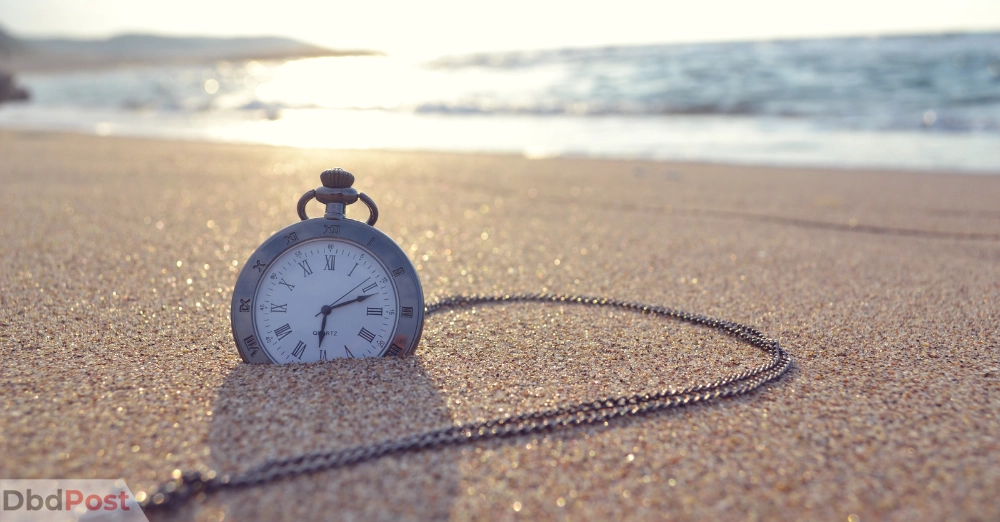 Mamzar beach is an excellent spot for fun-filled activities, especially during the summertime. During this time of the year, you can feel the sun shining brightly, and it's perfect for a day at the beach.
After dark, the beach comes alive with dinner cruises, live music events, and festivals. The evenings are also great for strolling along the promenade and catching up with friends over dinner. So if you're looking to have a great time, visiting Mamzar Beach in Dubai is a must-do.
Make sure to avoid going there in the summer afternoons because it gets sweltering. So whatever activity you're looking for, pick a time when it's not so hot and enjoy the visit.
How to save money at Mamzar beach
Mamzar beach is an excellent place to have fun and make great memories. But when it comes to money, you want to be careful. One way to save money at Mamzar beach is by bringing snacks and drinks. Instead of buying something pricey from the snack bars, get some yummy treats that you already have at home.
Saving money at the beach can be easy if you plan. You can also save cash by packing your beach gear like umbrellas, buckets and spades, floats, and inflatable tubes. That way, there's no need to rent or buy those items. Have fun and enjoy the sun. Below we have some deals for you.
For hotels
For flights
How to reach Mamzar beach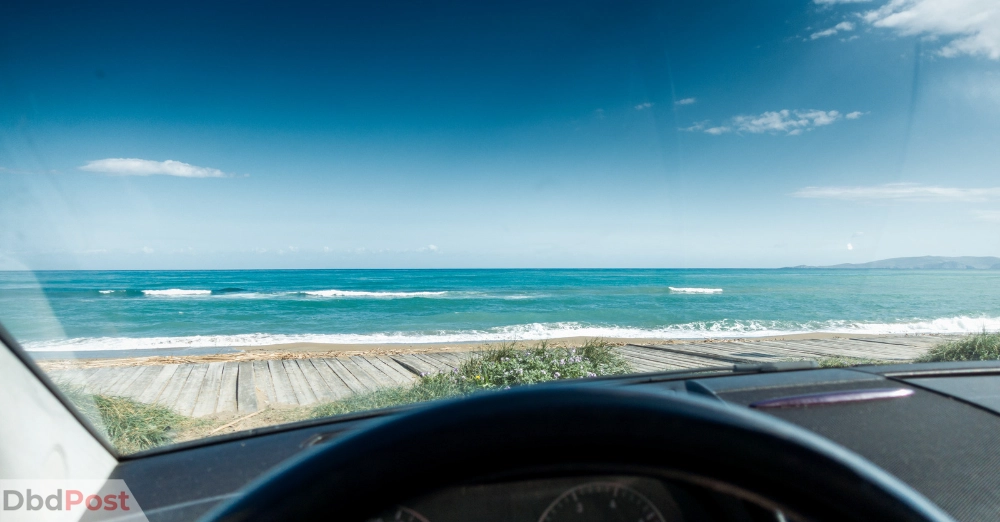 Mamzar beach is a beautiful place to visit while you're in Dubai. Did you know it's straightforward to get to Al Mamzar beach? All you need to do is take a bus, ride a taxi, or rent a car. Let's look into some popular methods.
Method 1. By taxi
Taxis get you to your destination faster than if you were to walk or take public transportation. The taxi stand near the beach should only take a 10-15 minute drive.
Map: Get direction
Method 2. Rent a car
To get to Mamzar beach, renting a car is your best bet. You can find rental agencies almost anywhere in Dubai, so it'll be easy to find one nearby. Once you get out on the open road, you'll be at Mamzar beach before you know it.
Car rentals: Retalcars
Method 3. Get a bus
You can get a bus that runs through Dubai all day and will take you there in no time. Just jump on a bus, and soon enough, you'll enjoy the sun, sand, and saltwater of Mamzar beach.
Bus rentals:
Mamzar beach map
Related Info
---
FAQs
Can we go to Mamzar beach?
Spending the day at Mamzar beach is an excellent option for a fun day in Dubai. From swimming and sun-tanning to snorkeling and kayaking, there are plenty of activities to do at the beach. It's also quite an affordable experience, with an entrance fee of only 5 AED. 
Is BBQ allowed in Al Mamzar beach?
Yes, Mamxar beach timings allow having BBQ during the day. After sundown, visitors are encouraged to practice food safety by disposing of used charcoal properly and cleaning up.
What is Mamzar beach?
The Al Mamzar beach park is a public beach located in the Mamzar area of Dubai. It spans over 106 hectares and includes chic lagoons, gardens, and barbeque areas. The park has several amenities, such as swimming pools, restaurants, picnic areas, and an open space for playing volleyball or football. [5]Dubai Government, "Al Mamzar, https://www.dm.gov.ae/historic_item/al-mamzar-beach-park/"
Is parking free at Mamzar beach?
Parking at Mamzar beach, located in the heart of Dubai, can be tricky. The beach does not offer free parking. However, there is a car parking fee of AED 30 per car. If you want to avoid costly parking fees, consider finding side streets further away from the beach.
Final thoughts
We hope this Dbd guide on Al Mamzar beach park, Dubai was helpful. Mamzar beach park has fantastic places nearby to enjoy a day in the sun and sand. Visitors can take advantage of all the amenities, from swimming pools and restaurants to volleyball and football.
And best of all, there's plenty of open space to spread out and relax with a stunning view of Dubai's city skyline. Whether looking for a spot to cool off or relax and soak up some sun, Al Mamzar Beach, Dubai, is the ideal destination.